NOTE: Due to the COVID-19 pandemic of 2020 this exhibit went online from March 2020 until June 9, 2020. The online version is no longer available.
Would you tie yourself to the mast of ship in the middle of a storm at sea to have experience weather and then paint it? Joseph Mallard William Turner (1755-1851), a revered English Romantic painter, printmaker and watercolourist, did just that.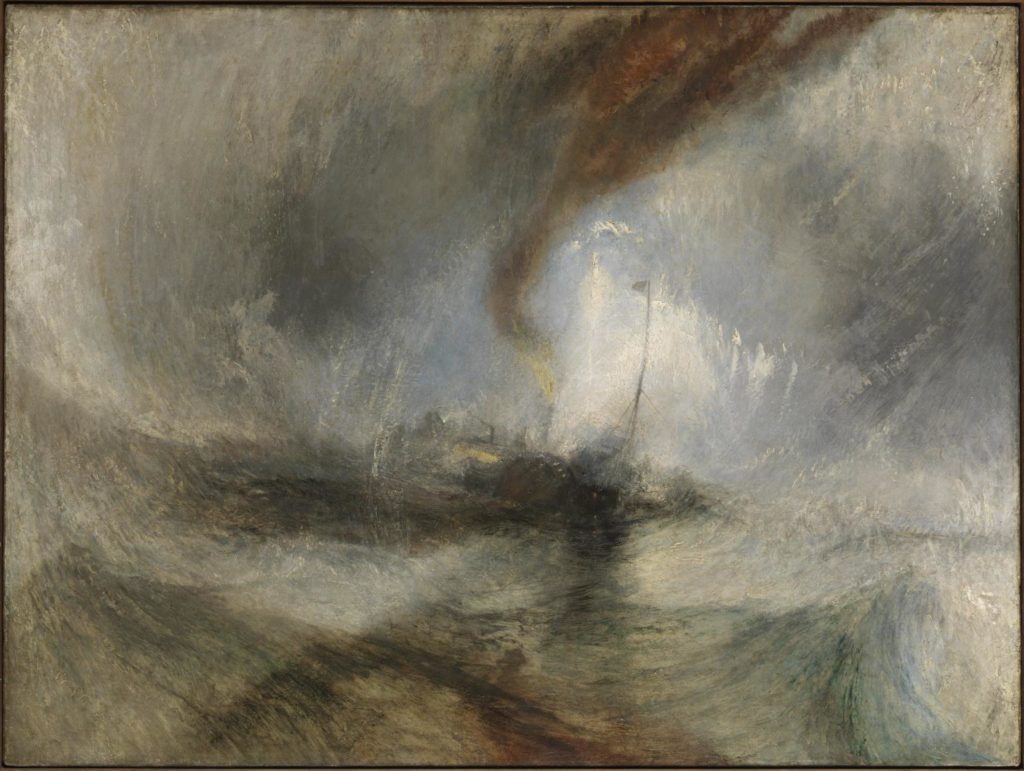 Weather has always been the artist's subject. Now Northeast Ohio arrists bring their weather visions to the Whether to Weather Juried Art Exhibition at Summit Artspace on East Market, Feb. 21-March 28, 2020. The show is free and open to the public. Summit Artspace on East Market is located at 140 E. Market St., Akron.
GALLERY HOURS FOR WHETHER TO WEATHER
Summit Artspace's main gallery is open weekly Thursdays and Fridays, noon to 7 p.m., and Saturdays, noon to 5 p.m. Additional hours include the March 7 Artwalk, 5-9 p.m. and 4-7 p.m. on March 19 for Third Thursday.
ARTIST DISCUSSION PANEL, MARCH 26
Battling the elements and envisioning them has always been a realm of interest to artists. Join the artists of Whether to Weather for a discussion, Thursday, March 26, 7-8 p.m. in the main gallery of Summit Artspace on East Market. The event is free and open to the public. Reserve your seat here.
WHETHER TO WEATHER WINNERS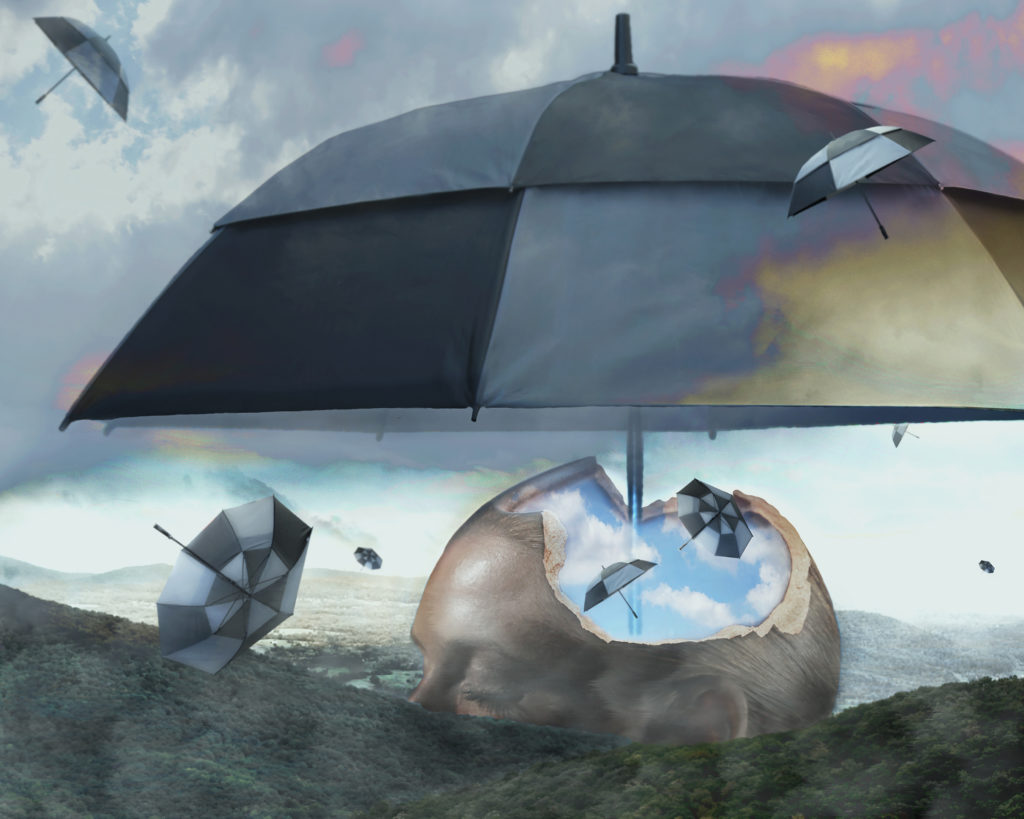 ARTIST STATEMENT
Come see the Story Unheard as you travel through fantastical imagery of angels, warriors, chrysalis hearts, flying umbrellas, natural disasters & more. With influences such as Alexander McQueen, Edgar Allen Poe, Rene Magritte, Gustav Moreau, & Salvadore Dali, my artwork flirts with the dark light of the macabre where the ugly basks in the juxtaposed glow of the beautiful. Personal journal pages transform into surrealistic imagery bearing a deeply metaphorical message pertaining to the journey of the being through growth and change as well as the examination of the psyche. As an artist, I play the role of the Scribe; documenting self-evaluation throughout my experiences along the journey's path. Although very personal, the actual tales remain shrouded in symbolism so as the viewer can form their own connection. I have found that journeys of great significance are rarely easy – they are filled with nightmares & darkness, insecurity & doubt, coldness & loneliness. With growth comes pain but also knowledge, love & understanding. In paying attention to the guidance of the symbols around me, I found beauty, safety, & inspiration in some of the darkest & scariest moments… I draw upon the inspiration the darkness holds for me in these moments so as I may help guide and to shed rays of healing light and hope to those who may find themselves traveling similar paths. Upon conception, each image is carefully constructed using elements of contemporary surrealism and are comprised of multiple photographs including self-portraits that are composited together with a myriad of digital effects & artfully blended with textures to share my story visually through ambiguous pictorial allegory. My process is restrained and planned to a certain point until the creative and emotional side of me jumps in the driver seat & all predetermined & predicted outcome fades into a swirl of what was, what is & what will be..
ARTIST STATEMENT
Downtown Canton. Downtown People. Downtown rain shower.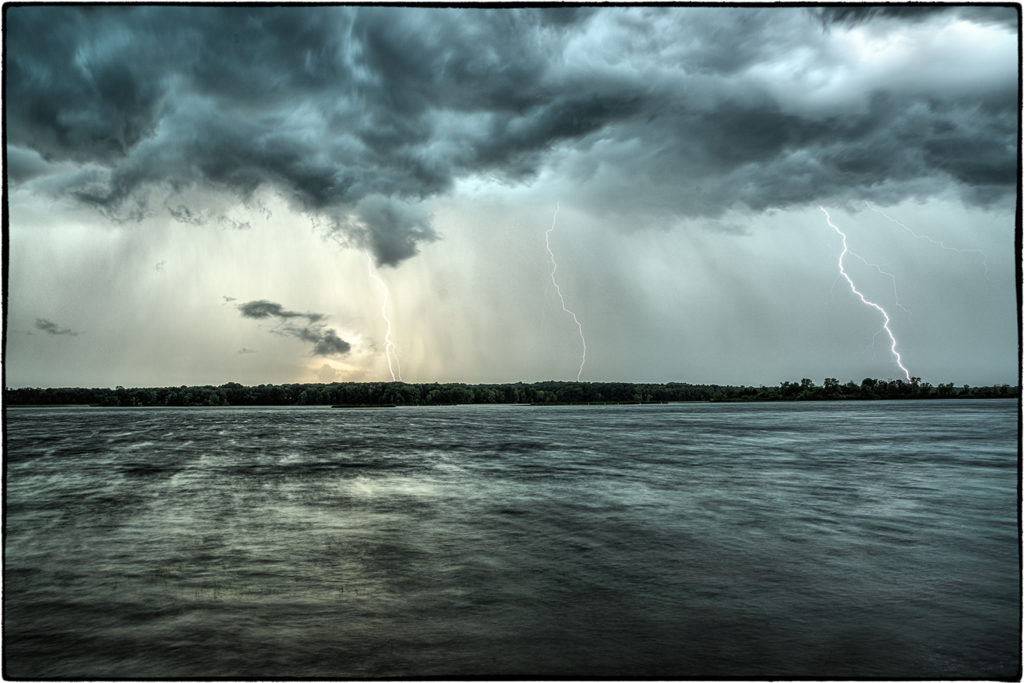 ARTIST STATEMENT
To say the weather plays an important part of what I do as a photographer would be an understatement. The weather can make or break a photograph and is often the driving force behind the photograph. There are many locations I have been to time and time again, waiting for that right moment or bit of atmosphere that I know will make the shot successful, and often it is the weather that completes the image.
ARTIST STATEMENT
As we as a society continue our assault on the environment, our fellow creatures and our own health continues to suffer. In this piece, the symbolic Earth Spirit Gaia is suffering as our earth's ice caps and glaciers melt.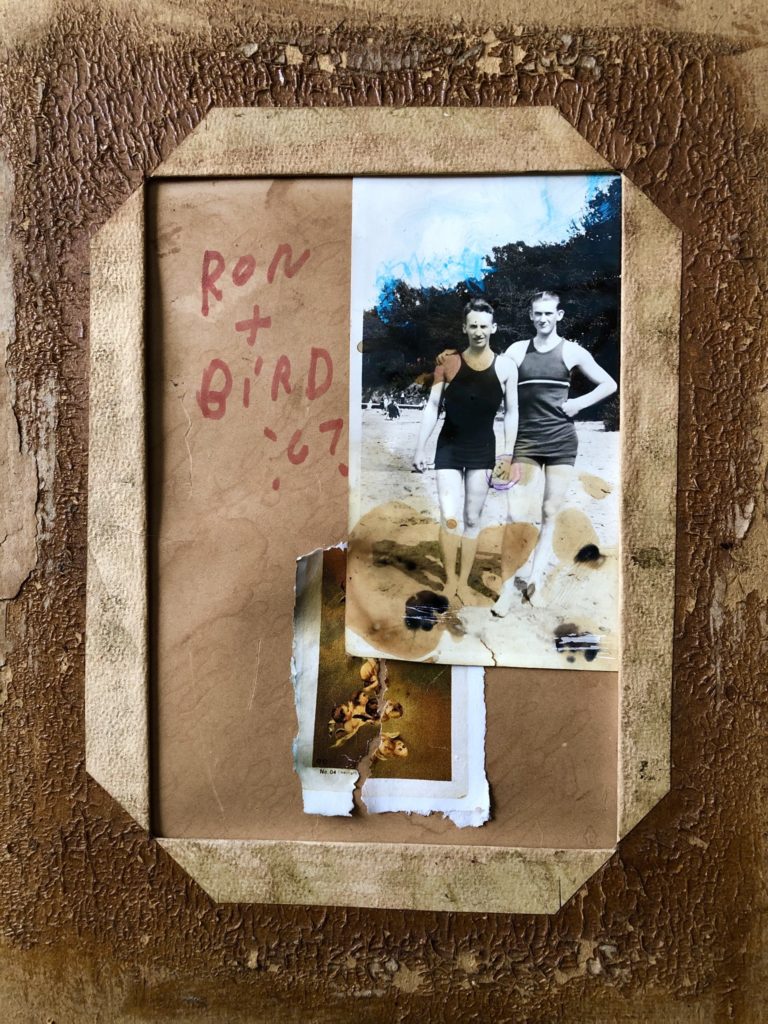 ARTIST STATEMENT
Weathered objects harbor stories. They vibrate with the deeper frequency of life. They have scars, character and often grit. Behind this weathered frame, I discovered an empty mat with 'Ron + Bird 67' printed in faded red. Like a secret that begged to be recognized. Reminiscent of something lovers would carve in a tree. I fleshed out the story with an altered photo collage. The title of the piece is a nod to the frequent use of weather as a metaphor for life's joys & trials. (Eg, When it Rains, it Pours. Her head was in a fog. He was the sunshine of their life). I like to think that Ron and Bird shared days of joy and sunshine before the dark clouds gathered.
WHETHER TO WEATHER JUROR
Artist Larry Pinkus of Akron is the Whether to Weather juror. His work, Red Horizon, is the show image.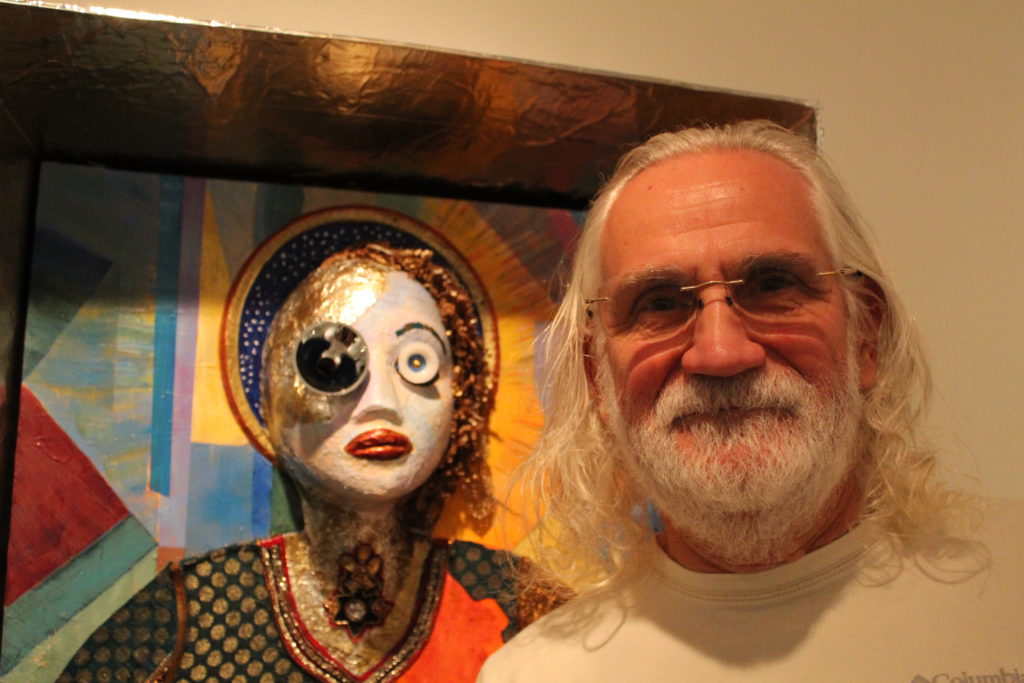 JUROR BIO
I am basically a self-taught artist and I write that with some reservation. Most of my work has been in photography since the late 90's. Prior to that I did draw and paint but stopped in the mid 70's when I started a family. I must admit that I love creating with photography.  I know from taking countless photos that it is very difficult to capture the perfect picture. I've also learned that digital editing can provide some unique opportunities to create. Most of my work has not been exhibited and would have never been viewed outside of my family if it wasn't for the encouragement of my wife and sister. I have been surprised that most of my submissions have been accepted. I am also somewhat happy that I haven't sold any work because everything I do is very personal. I really appreciate the opportunities Summit Artspace has provided for me and others. When asked to juror this show I was apprehensive but the encouragement provided by this venue gave me the confidence that I could do the job.
Let me explain why I have reservations calling myself an artist. I was sitting as a host for a show when a patron looking at the works was confounded why photography was included in the show. When she realized some of the works were mine an apology followed. But I understood the feeling she had. A painter, sculpture has invested a lot of time developing the piece, it has a tactile feeling which isn't present in a photograph. With my pieces I try to blend the essence of the photograph with a feeling. It may take months before I am satisfied I have captured the essence of the piece. When I painted I believed my concepts were sound but my technique, brush strokes and blending wasn't as good as it should be. In photography I occasionally take a good picture but it requires a lot of work, capturing the perfect lighting or having the right exposure. It also helps to have an assortment of lenses. Being self-taught, I sort of stumble around in my quest to learn. With digital photography and editing a whole new world of creativity is available. Some of my failures in photography have become my favorite art pieces. Partly because they aren't perfect, they look more like a painting after I have manipulated them in Photoshop. For me there is no bad picture. I can always find something I can use to create a unique piece.
JUROR'S STATEMENT
Weather to weather was conceived as a show to showcase an artist concept of weather. Whether it focused on our four seasons, with varying temperatures or the dramatic ways in which weather change our activities and expectations. Another aspect of weather is how it affects people and structures that are exposed to it for long periods of time. The art submitted touches on a number of these themes. I encourage each of you to explore the creativity expressed in the pieces selected. As a first-time juror I know that selecting pieces for the show and for special recognition is purely subjective. On any given day I may have chosen differently. But I hope you will agree that the select pieces are exciting and worthy. — Larry Pinkus
Summit Artspace will be showing a collection of Pinkus' work in the side gallery to the main show. His work, Red Horizon, is the show's image.
ABOUT SUMMIT ARTSPACE
Summit Artspace is a non-profit arts organization that provides studio, exhibit and programming spaces in Summit County and the surrounding area for local artists and arts organizations; and is a center for art education open to all residents. Contact Summit Artspace at 330-376-8480. On the Web at www.summitartspace.org. Find us on: Facebook, Twitter at @AkronAreaArts, Instagram and Snapchat.
FREE PARKING BEHIND BUILDING.
HANDICAP ACCESSIBLE.
ELEVATOR AVAILABLE.
See the Summit Artspace exhibit calendar for directions.
Plan your visit by clicking here.
Have questions? Here is our Frequently Asked Questions page.