Save the Date! 
February 6—8, 2024
Registration opens soon
This program is your chance to connect with local business professionals on topics like goal setting, protecting your art, finding your audience, structuring your arts practice, and planning your financial future. Coaches will respond to your pressing questions and concerns in a private session personalized to the business aspects of your artistic practice.  
Each coach has limited sessions are available on a first come first served basis. 60-minute sessions are FREE and will be conducted virtually. To get the most out of your session, make sure to complete the pre-survey to help our faculty prepare for your meeting. See FAQ for more details about meetings logistics and how to get the most out of your meeting. If you have questions or concerns, or if you need help selecting a faculty member, please contact natalie@summitartspace.org. 
Learn about 2023 participating coaches below.
2024 coaches will be announced soon!
Centering Your Artistic Practice: Goal Setting
Sign up if you're looking for guidance on creating goals to support your career as an artist. 
Karen Starr
Karen Starr's path to a career in interior design began under the tutelage of nationally recognized residential designer, Joel Wolfgang. Karen apprenticed under Wolfgang at Studio W Interior Design Group, learning the industry standards and honing her natural eye for composition and balance. In 2009, she opened Karen Starr Redesign, where she focused on one of her deepest passions: sustainability. Her redesign work was rooted in the principles of rethinking a client's space with local, sustainable design approaches and maximizing what they already owned and loved. This kind of creative resourcefulness helped Karen build a cache of local artisans and manufacturers who can create beautiful and functional pieces either from sustainable materials or by modifying an existing object into a new use. These principles of creative reuse and local-sourcing continue today. Hazel Tree Design Studio opened in 2010, combining Karen's interior design business with her business partner's picture framing business for a one-stop shop of creative ideas for transforming spaces through art and design. 
Sign up to meet with Karen by clicking here 
Finding Your Audience: Branding & Vision
Sign up if you're looking for guidance on how to communicate about your vision, artwork, and business with others. 
Kristen Dowey

 
Kristen has worked in multiple industries including consumer products, retail, healthcare, and higher education, from early stage to industry leader. She spent the past 3 years diving into home care and studying the impact of the pandemic on the space to develop and found OneKey Virtual Care. Kristen serves as the CEO, overseeing the strategic vision of OKVC as well as ensuring day-to-day operations, partnerships, client relations and employee management is all running smoothly. Kristen attended Boston College Carroll School of Management for her undergrad studying business with a minor in American Studies. In college she worked for a hair salon in her native Ohio and a mapping software company in SoCal. After graduating, she managed product development at Abercrombie and Fitch. She then ventured to Florida to work for a jeweler to lead marketing and learn graphic design. Simultaneously, she realized self-financing BC was akin to taking out a mortgage minus the house, so to stay afloat she founded a consulting company to work with startups and take on positions including the Creative Director of Kitu Super Coffee, where she developed materials and strategy to secure their spot on NBC's SharkTank and win the Peter Thiel Fellowship. She was then unexpectedly recruited by her Alma Mater to build an alumni platform and teach a 1-credit career prep course to freshmen. She has since returned to Northeast Ohio and founded OKVC in the home care technology space. She and her husband, Jarrett, spend time renovating their house (often replacing old wallpaper with new wallpaper), checking out local art exhibits and museums, touring fancy old mansions, going on ghost tours and most recently, obsessing over their newborn baby boy. 
Sign up to meet with Kristen by clicking here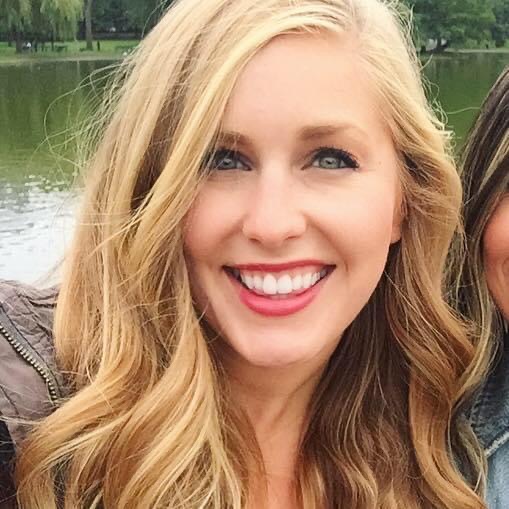 Finding Your Audience:

Marketing & Communications

 
Sign up if you're looking for guidance on marketing strategies and digital communications content.  
Jeanine Black

 
Jeanine Black, Chief Strategy and Communications Officer As CSCO, Jeanine is responsible for a broad set of leadership duties which align strategy execution with public relations and internal communications of that strategy. The CSCO also leads the organization's marketing and communications teams. Jeanine has more than 25 years of professional experience with emphasis in strategic marketing communications, public relations and branding. She has developed innovative campaigns for a variety of companies, fostering increased profitability and consistent growth. A versatile leader, she has exceptional creative direction and project management expertise. She has a Bachelor of Arts in journalism from the University of Wisconsin-Madison.  
Sign up to meet with Jeannine by clicking here
Roza Maille
Roza Maille is a marketer, arts administrator and artist from Akron, Ohio. She earned her B.F.A. in Crafts with a concentration in jewelry/metals/enameling from Kent State University in 2006 and her M.A. in Arts Administration from The University of Akron in 2013. Roza has held a number of positions in the arts such as the Inside|Out Project Coordinator at the Akron Art Museum, Gallery Director at the BOX Gallery, and Marketing Associate at Kent State's School of Art. She recently shifted into a career in cybersecurity as the Marketing Coordinator at the Fairlawn, Ohio based company TrustedSec. 
Sign up to meet with Roza by clicking here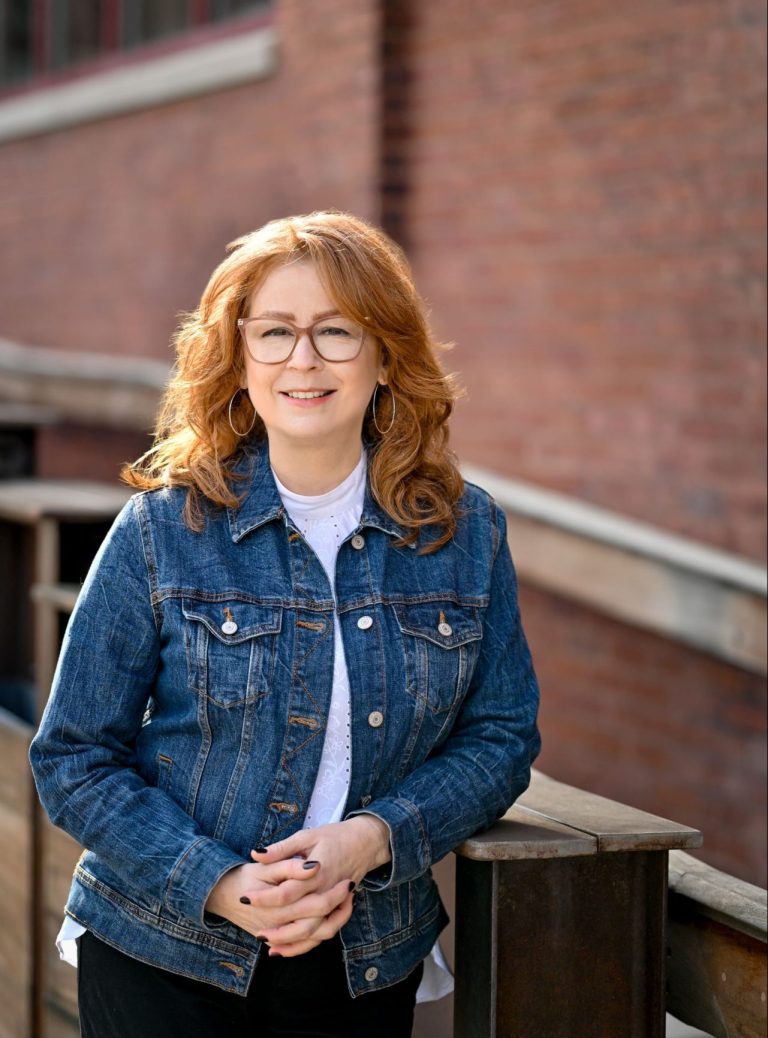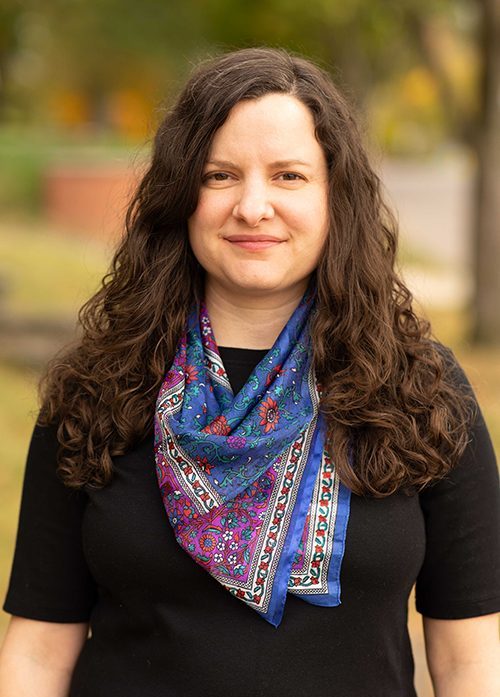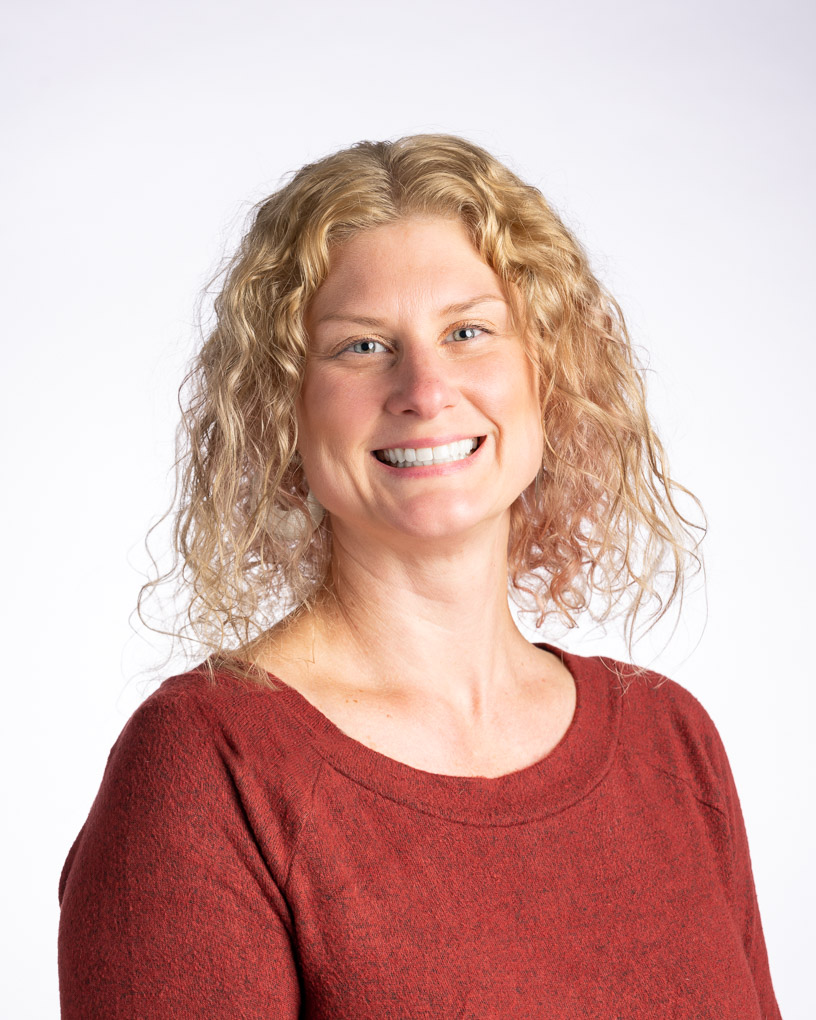 Paying Debt & Saving Money: Budgeting

 
Sign up if you're looking for guidance on structuring daily finances to support your lifestyle as a working artist. 
Rachel Durci

 
Rachel Durci is a Financial Wellness Coach & the Founder of Effortless Budgeting. Her business mission is to empower couples to feel comfortable having financial conversations with each another, and to empower individuals to feel confident in their financial decisions. She understands that financial wellness is not taught in schools, and money is typically something most people feel uncomfortable discussing. She wants to help people understand that they could learn a lot, and reach financial success, by discussing their own money stories. She offers individual and couples coaching sessions, corporate presentations, and quarterly accountability meetings. 
 
Sign up to meet with Rachel by clicking here 
Protecting Your Art: Contracts & Agreements
Sign up if you're looking for general guidance on executing contracts for commissions, services provided, or other business-related agreements.  
Michael Steel

 
Attorney Michael Steel has been helping clients through difficult financial and legal matters for over 20 years. As a third-generation attorney in the local legal community, he appreciates the responsibilities of his profession beyond just the job of being a skilled and effective lawyer. He also relies upon his past business experience to develop creative, strategic, effective and practical solutions for his clients. Michael seeks to be a trusted advisor and problem solver in his clients' success. Michael counsels his clients in complex financial matters including bankruptcy, real estate and business transactions, and commercial litigation. He regularly advises privately-held companies on work-out arrangements and negotiations with creditors as alternatives to bankruptcy. He also serves as a court appointed receiver and trustee's counsel. His law practice includes bankruptcy matters such as Chapter 7 and 13 for individuals and Chapter 11 for businesses as well as financial reorganization, creditor committee representation, and business transactions. He also represents businesses and creditors with preference claims, proof of claims, collections, liens, secured collateral, foreclosures and other creditor rights issues. Michael is recognized by colleagues as a leader in the area of bankruptcy practice. He also works with small and family-owned businesses and individuals on business succession and estate planning as well as probate administration. Michael regularly counsels small business owners on various business, financial and legal issues. Michael is licensed in both Ohio and Florida. 
 
Sign up to meet with Michael by clicking here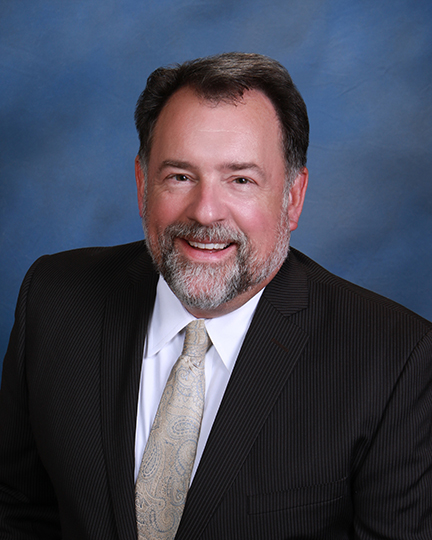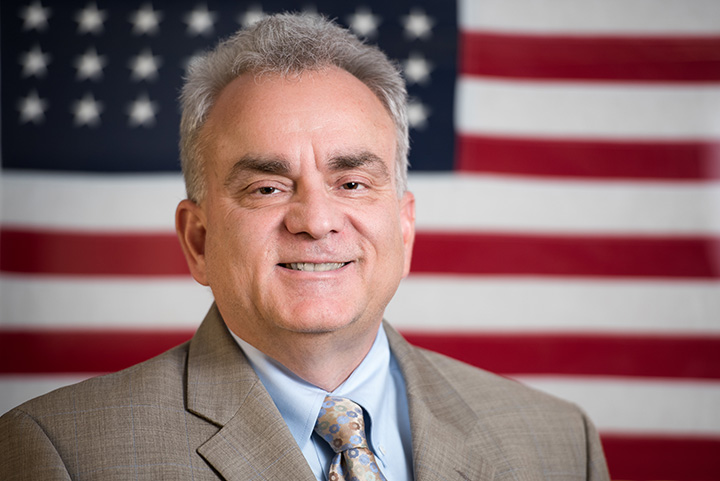 Protecting Your Art: Insurance

 
Sign up if you're looking for guidance on protecting your artwork in different environments. 
Larry Tucker

 
Mr. Tucker was one of the founding partners of HCP. He now serves in an Of Counsel capacity. Mr. Tucker has represented both insurers and policyholders. He is certified by the Ohio State Bar Association as a specialist in Insurance Coverage Law. Since 1999, he has held an appointment as an adjunct professor teaching Insurance Law at the University of Akron School of Law. Mr. Tucker serves as an arbitrator for several elite providers of alternative dispute resolution services, including the American Arbitration Association. He is a member of the AAA's Commercial Insurance panel and its Complex Coverage Neutral Evaluation panel, both of which are composed of nationally recognized coverage experts, academics, and former judges with insurance law expertise. Mr. Tucker has often spoken at continuing legal education seminars for attorneys, paralegals, and insurance claim professionals. His published articles have been cited as authoritative by federal and state courts from Delaware to Hawaii, and in more than 30 articles written by leading scholars. In his leisure time, Mr. Tucker studies ancient history and archaeology, and enjoys traveling anywhere that is sunny and warm. He is one of the co-founders of Stewards of Historical Preservation, which is a 501(c)(3) charitable organization devoted to preserving northeast Ohio's cultural resources. An avid outdoorsman, he also serves as a member of the volunteer trail patrol for Summit Metro Parks.  
 
Sign up to meet with Larry by clicking here 
Structuring Your Arts Practice: Fiscal Sponsorship
Sign up if you're creating an arts nonprofit or working on a project that requires grants or other fundraising. 
Heather Meeker

 
Heather Meeker (Executive Director, Summit Artspace) is a results-driven nonprofit leader with a passion for achieving organizational vision in the arts, culture, and education fields. Her expertise includes strategic planning, team-building, partnerships, project management, relationship-based fundraising, external affairs, and financial oversight. Heather specializes in creating artist-centered, artist-led initiatives as well as arts education partnerships. Before joining Summit Artspace as Executive Director in 2021, she was Executive Director of The Musical Theater Project for twelve years. Prior leadership positions include directorships at Hiram College, Young Audiences of Northeast Ohio, National Inventors Hall of Fame, and The Repertory Project (now VERB Ballets). Heather earned her B.A. at Hiram College and her M.F.A. in Theatre/Arts Administration at Virginia Tech. 
 
Sign up to meet with Heather by clicking here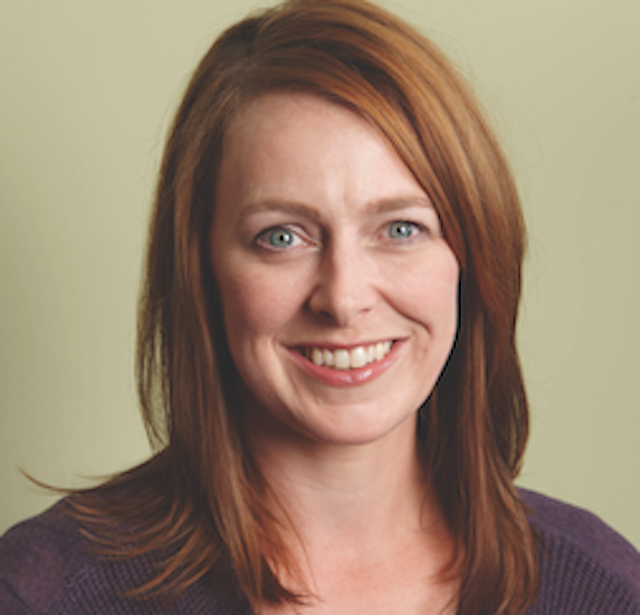 Your Financial Future: Financial Planning
Sign up if you're looking for guidance on long-term planning for your finances and retirement.
Gina Betti

 
Gina Betti's passion is helping others and creating champions in the world. She began her career with Edward Jones in 2009 and has three areas of focus: personal finances, small-business retirement plans and non-profit strategies. She currently serves as a board member of North Coast Job Seekers, Limitless Ambition and Summit Artspace. In addition to my leadership roles, I also volunteer and advocate for Copley Community Outreach, Stewart's Caring Place and Birthcare of Medina. 
 
Sign up to meet with Gina by clicking here 
David A. Freno, CFP®
David joined the TransitioNext Advisors team as Vice President & Financial Planner in 2021, combining his practice focused on comprehensive and customized financial planning with an established team that supports business owners and entrepreneurs. He brings creativity and passion to his work as a highly motivated connector, strategist, and problem solver. David is committed to making sophisticated financial planning and education accessible to all. His clients include hedge fund managers, physicians, lawyers, and business owners, and he has a unique focus on LGBTQIA+, artists, musicians, content creators, Esports, entrepreneurs, and educators. David is a first-generation college graduate. He earned a Bachelor of Arts in Psychology and Piano Performance from Case Western Reserve University in 2013 and completed a Certificate of Financial Planning from New York University in 2020. After building a successful career in nonprofit management, he discovered his true passion in Financial Planning & Wealth Management, dedicating his career to help others achieve financial security and independence at every stage of life. 
Sign up to meet with David by clicking here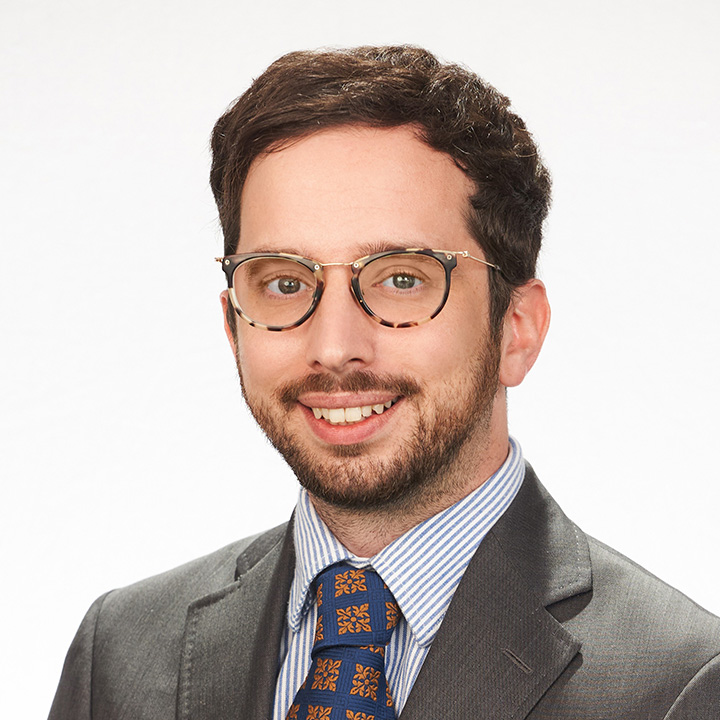 David Freno is a registered representative of and offers securities and investment advisory services through MML Investors Services, LLC, Member SIPC. Supervisory address: 2012 W. 25th Street, Suite 900, Cleveland OH 44113. (216) 621-5680 TransitioNext Advisors is not a subsidiary or affiliate of MML Investors Services, LLC or its affiliated companies. David is registered to transact securities business in OH, DC, GA, MI, UT, NY, MA, NC, CO, CA, KS, SC, PA, FL, IN, ID, WA and licensed to transact insurance business in CA, CT, DC, MI, NC, NY, OH, PA, UT, GA, MA, TX. Request from individuals residing outside these jurisdictions cannot be responded to. CA insurance Lic. #4251242; state of domicile is Ohio. CRN202601-3755524
Summit Artspace entrepreneurial artist programming is made possible, in part, by Burton D Morgan Foundation.
FAQ
How do I know which professional to meet with?
 

If you are

having trouble deciding, please contact

natalie@summitartspace.org

for help.
Once registered, Summit Artspace staff will connect you with your chosen business professional to coordinate meeting logistics. Participants are responsible for hosting the virtual meeting. We recommend using Zoom, Teams, FaceTime, or Google Meet. If you need help setting up your meeting or a location to conduct it, don't hesitate to reach out to Natalie at natalie@summitartspace.org.  
Prior to your meeting write out questions or topics to discuss with your chosen professional, as these will drive your discussion. Rather than following a class or workshop format, the professional will tailor the conversation to you and your needs. Keep in mind that our professionals may not be able to answer all your questions, but will try their best to point you in the right direction for next steps and more information.