---
Outstanding Artist in Theatre
Jairo Cuesta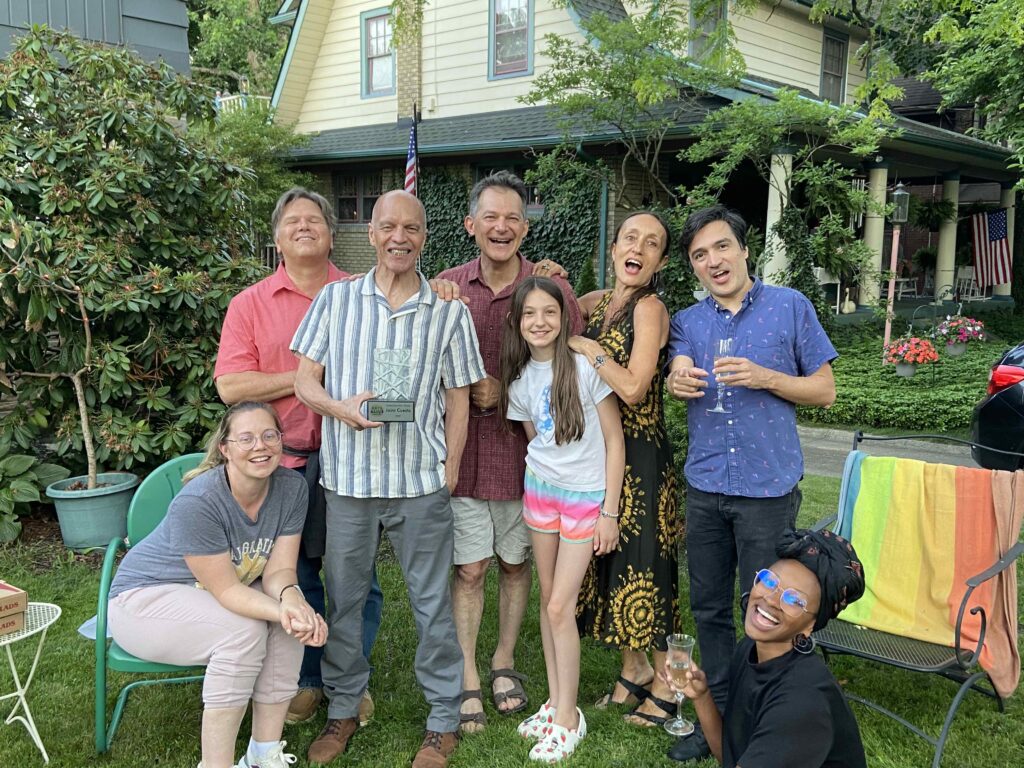 An internationally acclaimed actor, Jairo Cuesta is a teacher, director, and co-founder of New World Performance Laboratory(NWPL) in Akron, Ohio. Jairo's impact on the city of Akron and his own personal achievements as an artist and lover of the theatre made him the perfect candidate for Outstanding Artist in Theatre, which honors an artist whose work has significantly impacted the Arts and Culture sector for five years or more. "It is a privilege for me to be included in such a special and diverse group of honorees," Jairo said. "For the health of the city and for the health of us, the citizens, we must support art."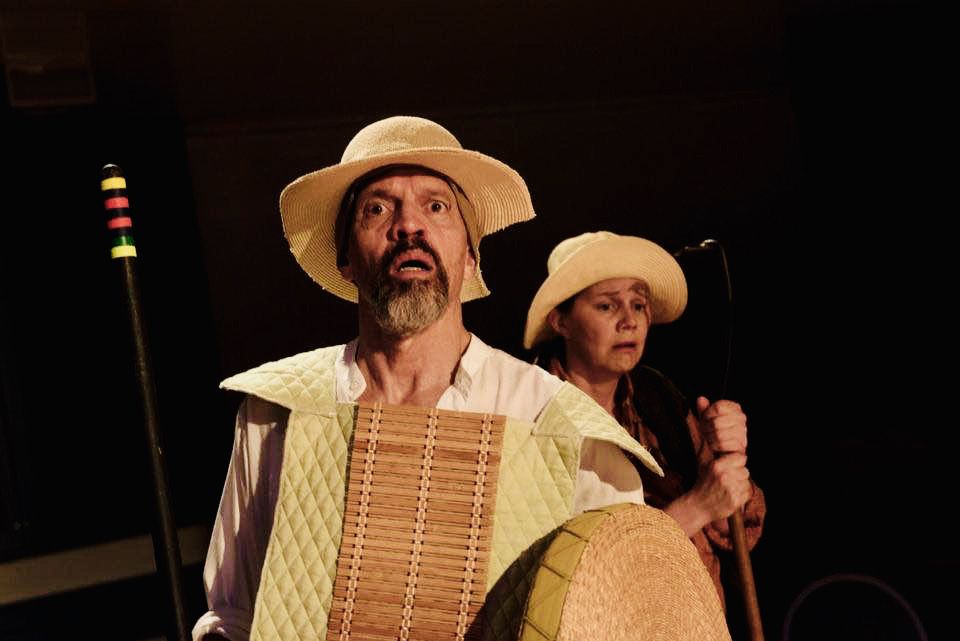 More about Jairo Cuesta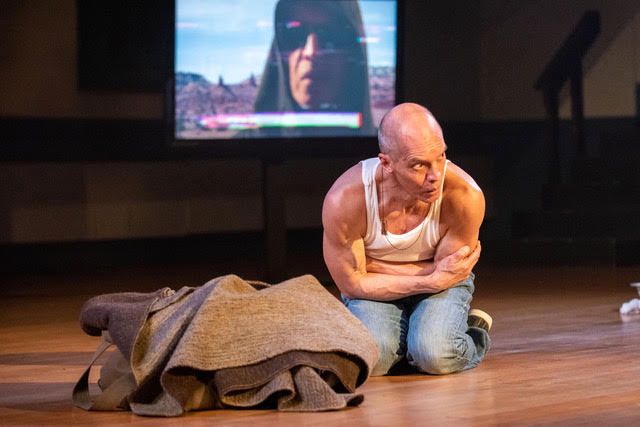 Jairo is Colombian, French, and American. He was born in Colombia, studied in Paris, and worked in the United States, and he became an American citizen about four years ago. From 1976 to 1986, he worked with Jerzy Grotowski in the Theatre of Sources and the Objective Drama Program, for which he traveled to countries including Poland, France, Italy, Mexico, Haiti, and the United States. He eventually landed in Akron, where he stayed for over thirty years. He was an instructor in the Case Western Reserve University/Cleveland Playhouse M.F.A. Training Program, and a guest artist at numerous universities, including Summit Artspace's neighbor, The University of Akron. With spouse James Slowiak (2011 recipient of the Arts Alive Award for Outstanding Theater Artist), he founded the New World Performance Laboratory in Akron, Ohio in 1992 and co-authored Jerzy Grotowski (Routledge, 2007).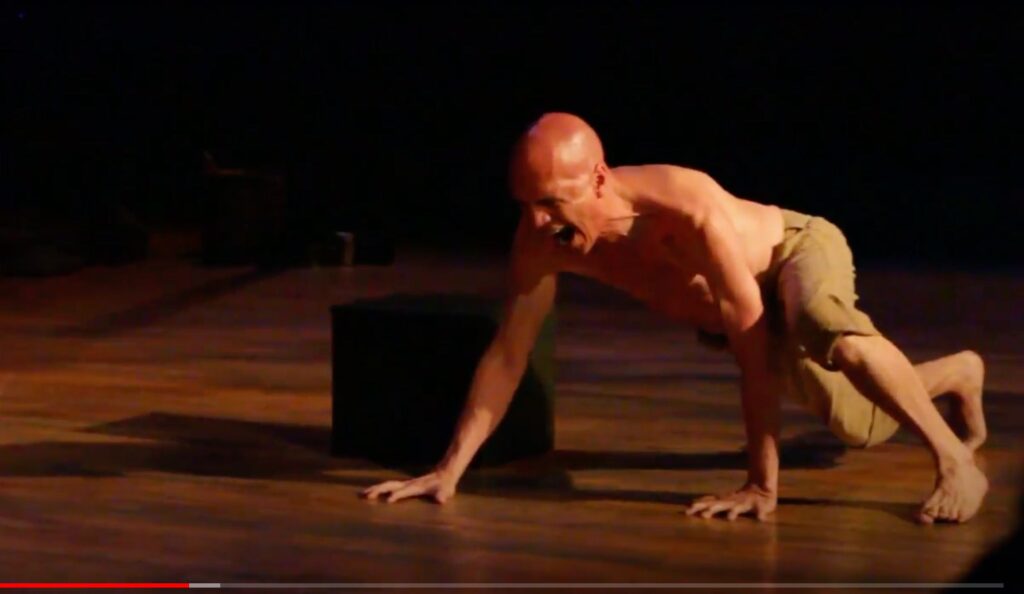 Jairo retired from his leadership role at New World Performance Laboratory's umbrella organization, Center for Applied Theater and Active Culture (CATAC), earlier this year and is relocating to Paris, France. He performed his final show in Akron, "Across the River (Al otro lado del rio)," in March and April 2021 at the Balch Street Theatre. The play derived its storyline from Jairo's own lived experiences as an immigrant and empathizes with the difficulties and dreams of other immigrants in the Akron community and beyond.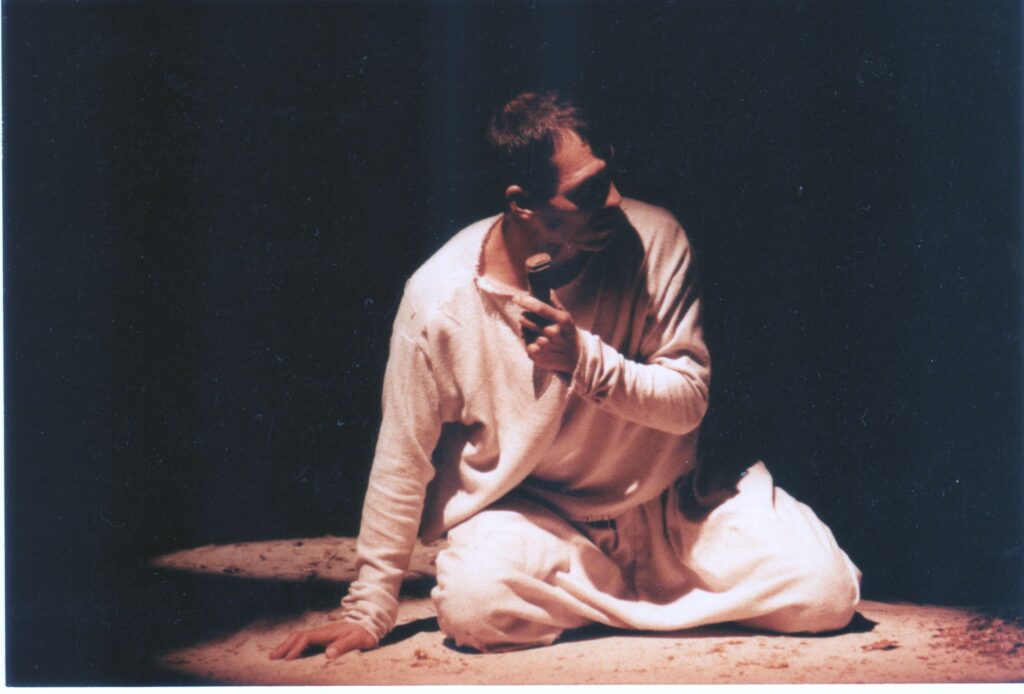 Jairo certainly left his mark on the Rubber City before heading across the pond. He and Jim recruited four fresh faces to lead CATAC before departing for their next adventure. CATAC will continue its mission to create theatre events and pedagogical programs, research performance techniques from around the world, and develop a contemporary performance methodology for culturally diverse theatre artists, while NWPL will continue artistic projects from France. 
---
Outstanding Visual Artist
Leandra Drumm
Born into a family of artists, Leandra Drumm has forged her own path as Arts Alive 2021 award honoree for Outstanding Visual Artist. Her brand, Leandra Drumm Designs, has grown over the past two decades since she began selling her work while in college. She is known for her visual storytelling and whimsical imagery conveyed via objects with a functional purpose. You may have spotted one of her signature light switch plates or decorative ornaments in an Akron home— in fact, maybe you even own one of her works yourself!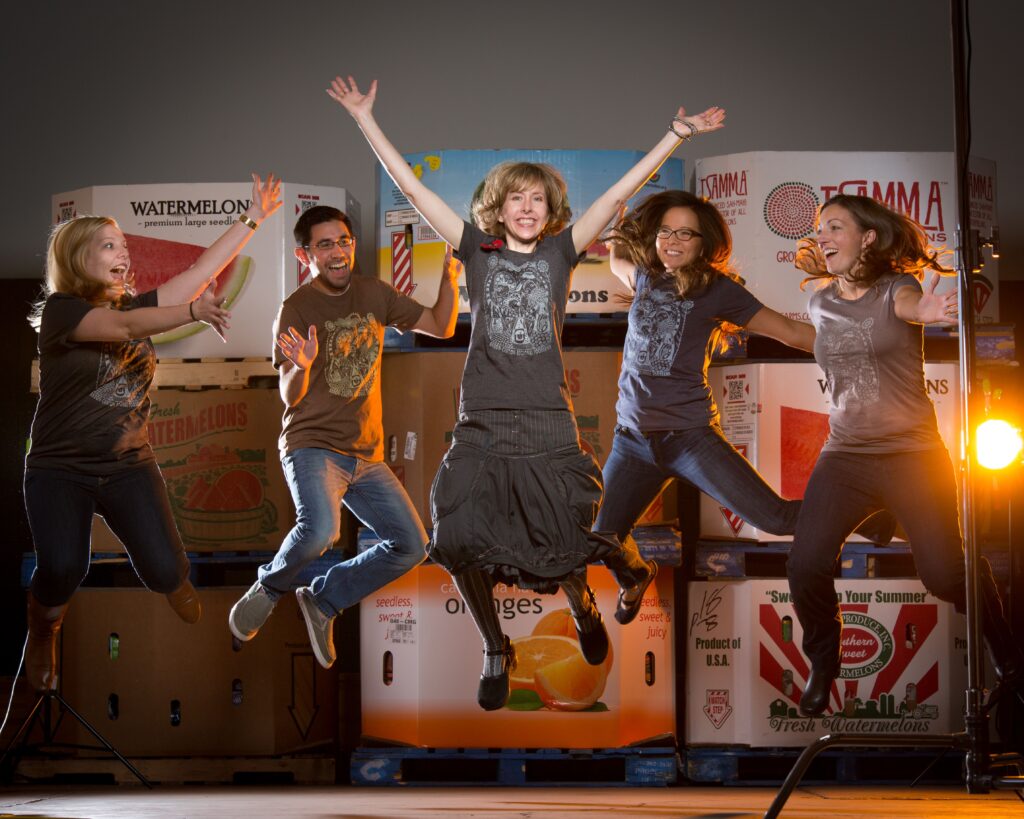 More about Leandra Drumm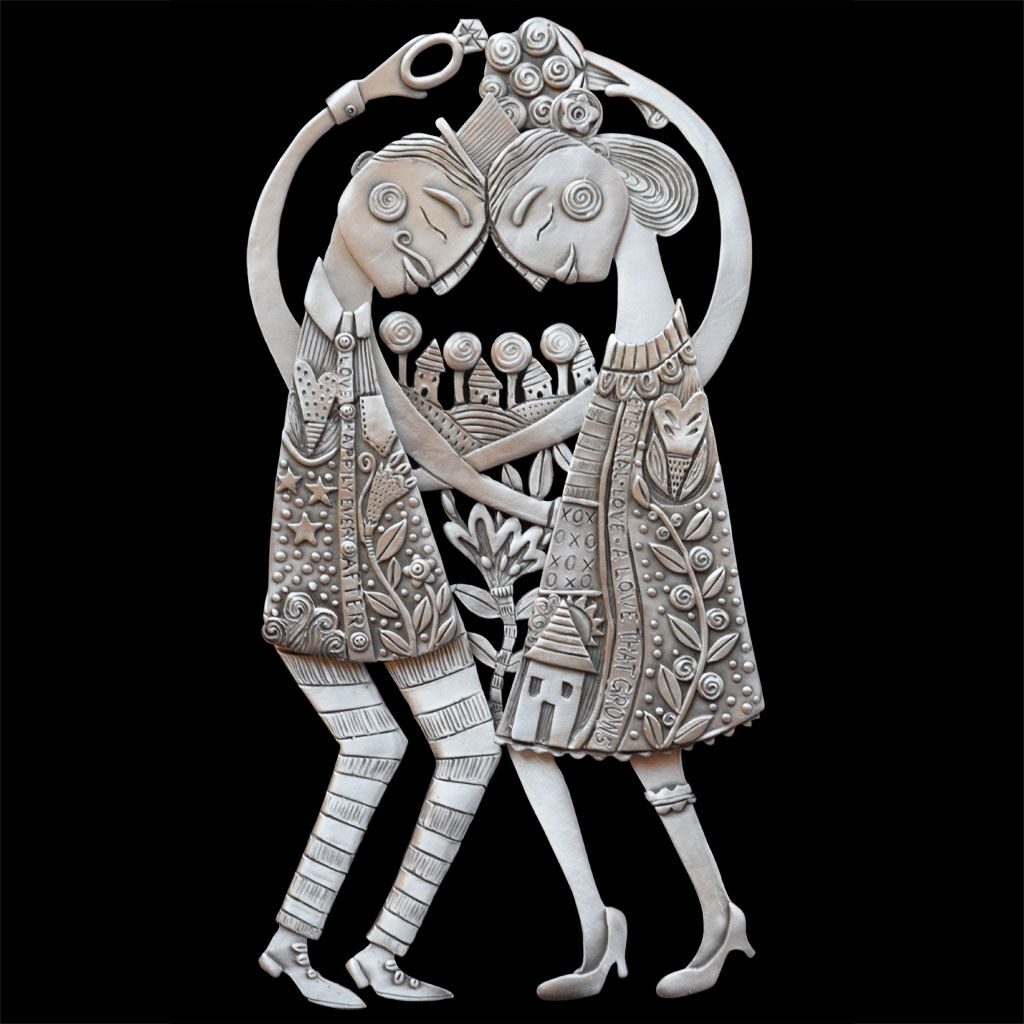 Leandra earned her B.F.A. in Graphic Design from Kent State University and sells her signature pewter pieces here in Akron, Ohio. She recently was featured in a multi-page spread in The Devil Strip, which outlined her achievements as a visual artist. She loves including a sense of "discovery" in her artwork as viewers search for the images that depict the story she is trying to convey through her pieces.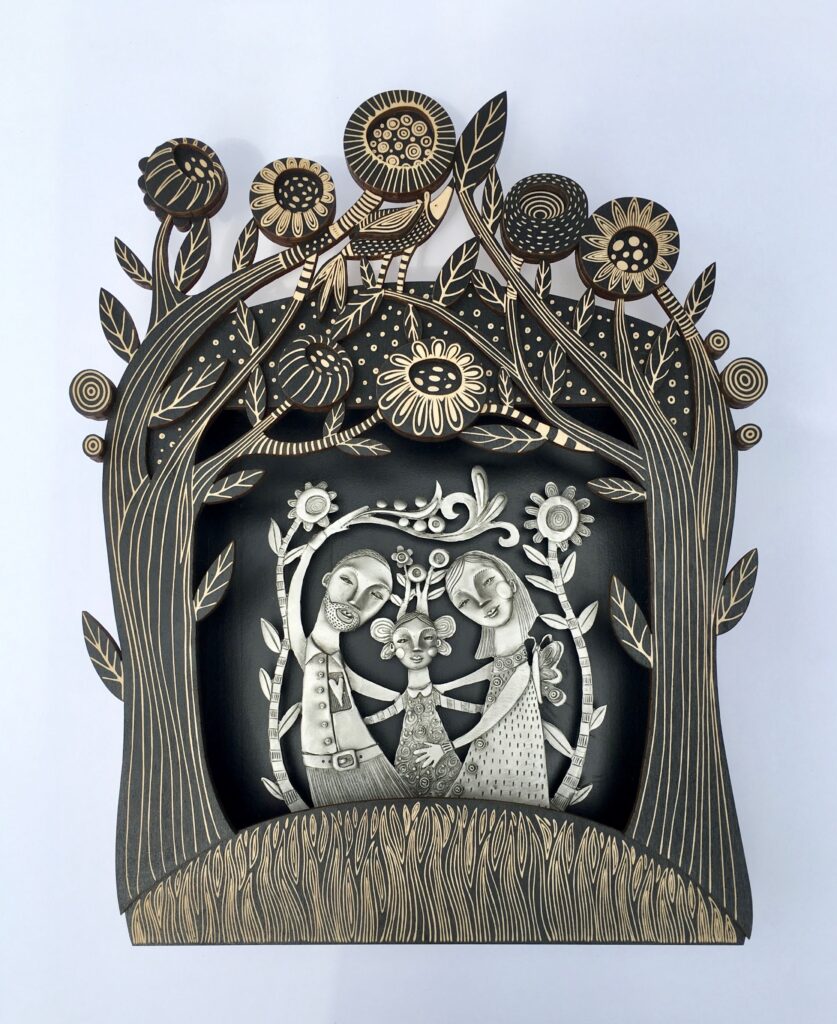 Leandra's early summers were spent immersed in the arts and crafts at North Carolina's prestigious Penland School of Craft, where her parents taught classes for the first ten years of her life. Daughter of Don and Lisa Drumm, Leandra is an artist born of artists. Her father, Don Drumm, is a nationally celebrated sculptor who works in metals, and her mother is a fiber artist and art educator. Her family has owned and operated Don Drumm Studios and Gallery for over 50 years, representing over 500 American artists and craftsmen.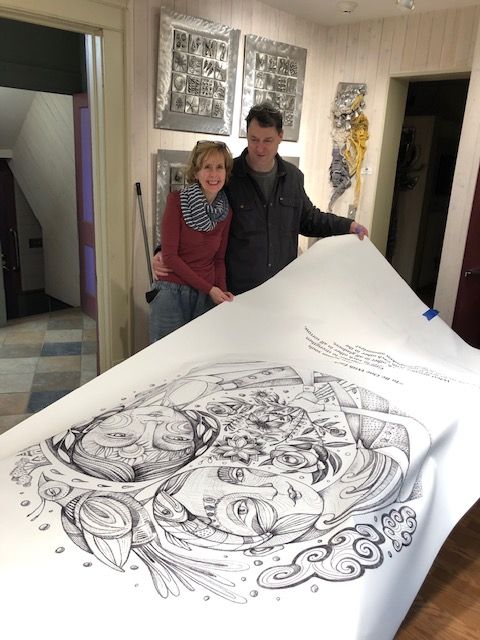 Leandra Drumm continues to work with the community and local artists on events and projects and to further develop her art. She loves exploring new techniques and materials and is currently working on a line of printed ceramics using her drawings.
---
Outstanding Artist in Music
Floco Torres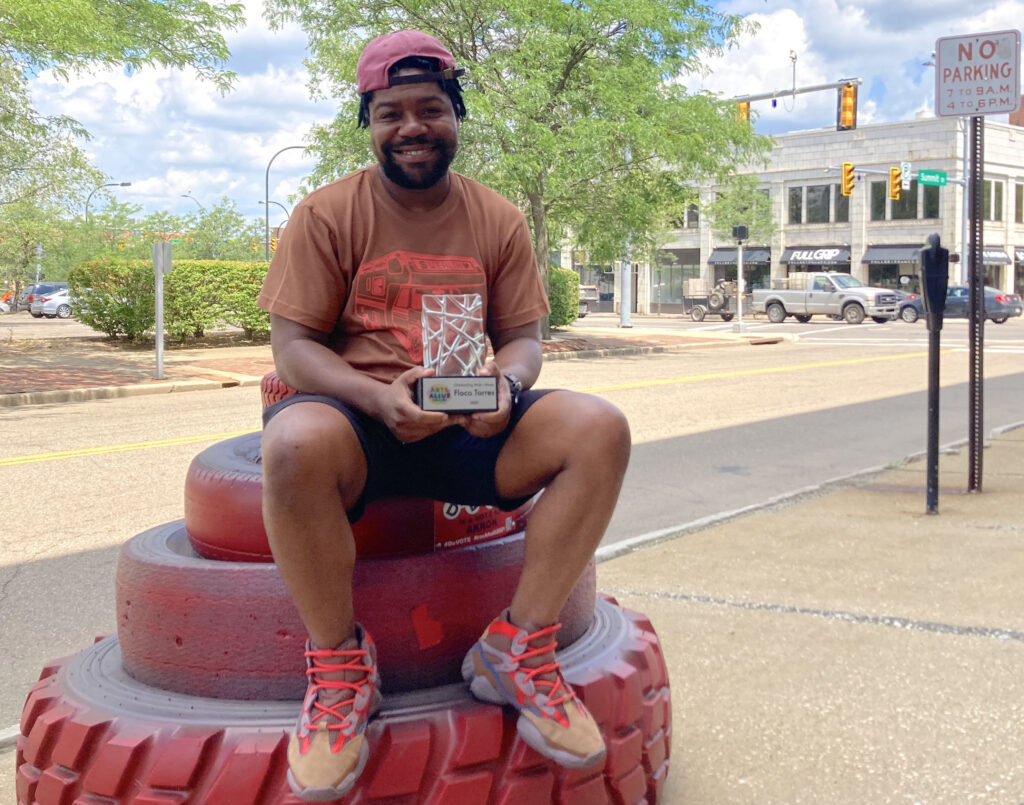 Floco Torres is a Hip-Hop musician, producer, songwriter, and graphic designer. He is 24 projects deep into his career. Born in New Jersey, he moved to Akron in 2017 and has already made a considerable impact on the community. He combines interests in writing and music as an independent artist. Inspired by Kid Cudi, Jay-Z, Biggie Smalls, Nas, and St. Vincent, Floco has found his own alternative Hip-Hop sound. Floco created the Hip-Hop duo Free Black! in 2018 with producer/drummer HR3. The pair released two albums, "Free Black!" and "Freedom Summer!" They will release their third studio album later in 2021.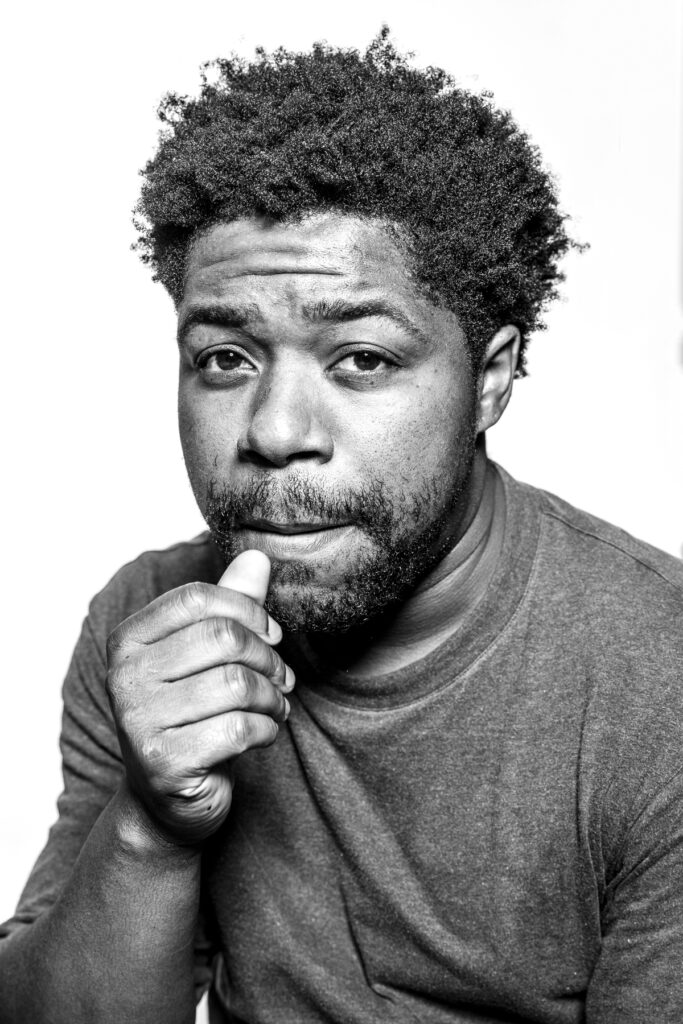 More about Floco Torres
Recipient of the Arts Alive 2021 Outstanding Artist in Music award, Floco aims to empower those who listen to his music and to bring awareness to important real-life issues. Floco is Community Outreach Director at The Devil Strip and recently had his own feature in its online publication.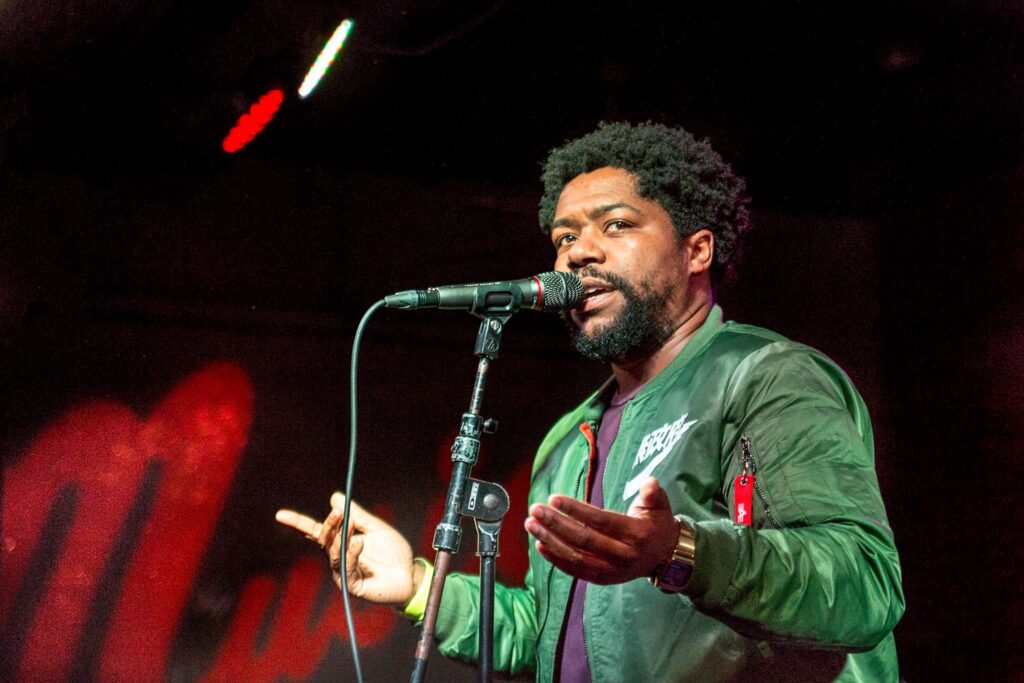 Floco works tirelessly to elevate Akron and has already shown considerable excellence in his four years spent in the area, performing countless shows since moving to the area. "Akron is a nice place for this point in my life. Not too big of a city but not too small. There are some great people here," notes Floco. "Supporting the arts community is important to me because I think it's what makes most places unique. When we celebrate and support our local arts community, we're buying into what makes us who we are as a community and not trying to be some other thing that doesn't fit us."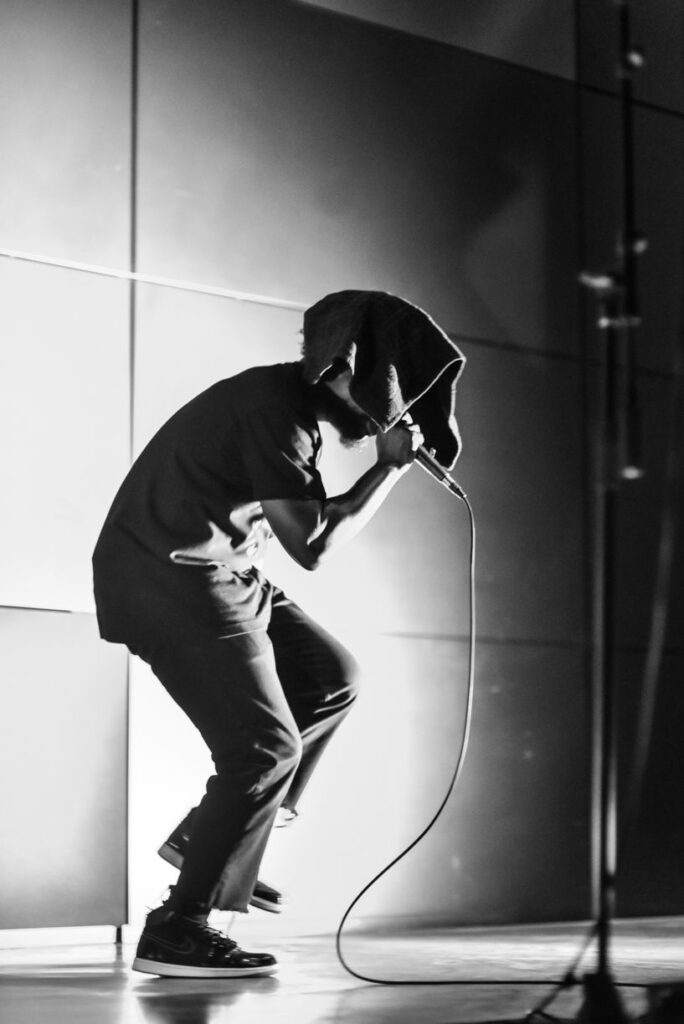 "I'm very honored to be selected as a recipient of a 2021 Arts Alive Award. While it personally always feels great to be recognized for my hard work, it also is a win for anyone that has ever supported or believed in my work in any way. I wouldn't be standing here without the people that listen to my music, attend shows, or took a chance on me when it felt like no one would," Floco said.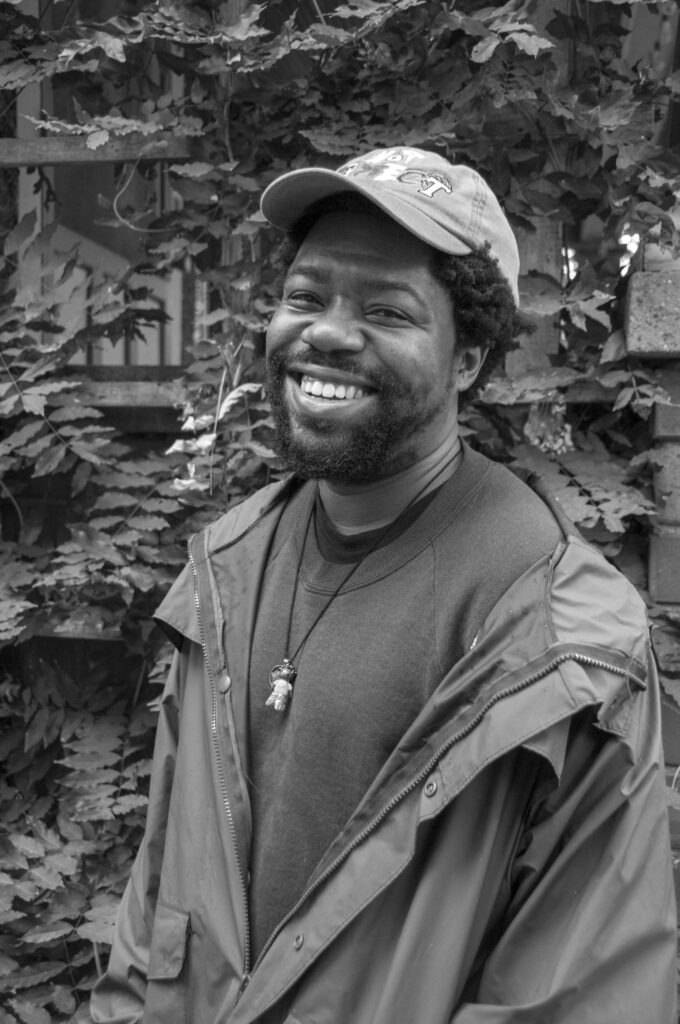 To learn more about Floco and keep up with his work, visit his website.
---
Arts Patron
Dianne and Herbert Newman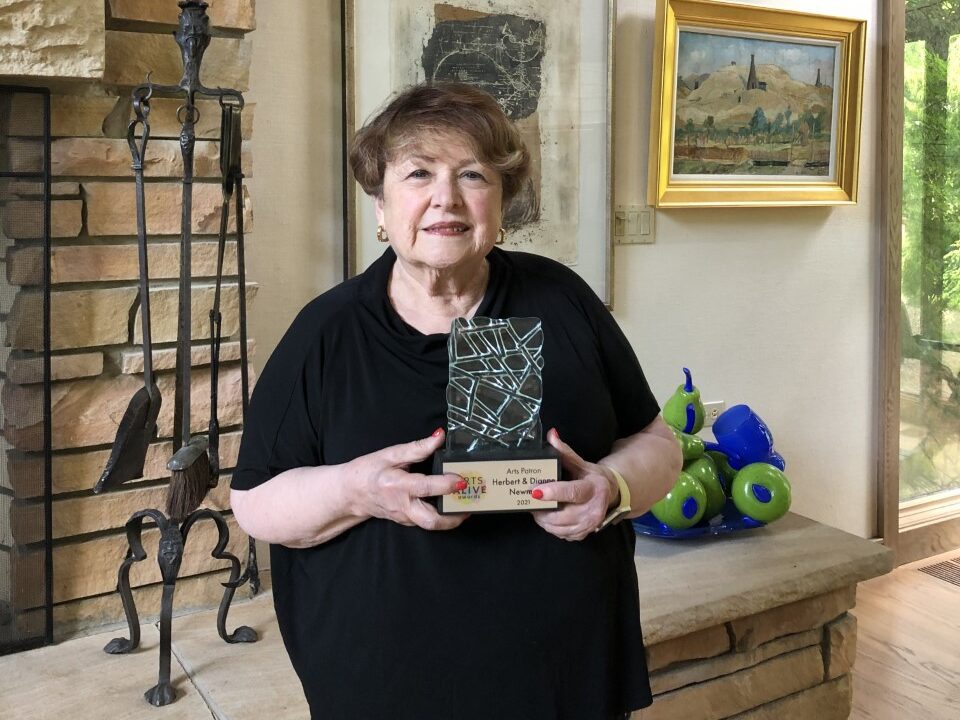 Herbert (Herb) and Dianne Newman, recipients of the Arts Alive 2021 Arts Patron award, both grew up in Akron and believe that supporting the arts is vital for any community. They are honored by Arts Alive this year for helping to sustain and enhance arts and culture in our community through generous support, leadership, and financial resources. "Art provides beauty, serenity, peace, and insights for the rest of our lives. It also helps keep me sane in our supercharged busy world," remarked Dianne. "Being recognized by Arts Alive is totally amazing. We never thought we did enough to be given such an amazing honor. We are truly humbled."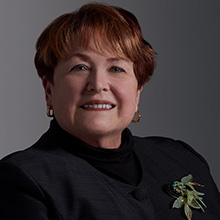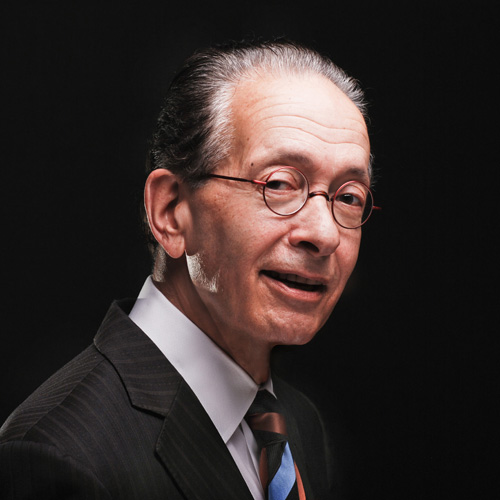 More about Dianne and Herbert Newman
Herb and Dianne attended Rankin Elementary School, Simon Perkins Junior High, and Buchtel High School. Herb graduated in 1957 and Dianne in 1959. Herb went to the Ohio State University to study Business and Finance (1961), and Dianne attended Chatham College (now Chatham University) in Pittsburgh before transferring to the University of Akron, where she earned her degree in History (1963). Herb and Dianne both went to law school. They have four children, eleven grandchildren, and two long-haired dachshunds. Herb is still actively working as a developer at his company Summit Management Services, Inc., and Dianne was of counsel to Shifrin Newman at Gertz and Rosen.   
Both Herb and Dianne grew up attending Children's Concert Society concerts through their school, taking art lessons at the old Akron Art Institute on Saturday mornings, and after they were married, attending Akron Symphony concerts and Tuesday Musical Concerts. Dianne was a member of both Allegro and Brahms club of Tuesday Musical which was the junior high and high school groups of Tuesday Musical. She did not join Tuesday Musical as an adult until they dropped the requirement that all members perform!
Herb practiced law until he was appointed Director of Akron Metropolitan Housing Authority upon the sudden unexpected death of the director in 1973. He served for five years and returned to active law practice for a short while before turning to the development of shopping centers and apartment complexes. The Newmans' family company, Summit Management, manages apartments in Ohio, North Carolina, and Colorado. Herb is a Commissioner of the Summit Metro Parks, appointed by Judge Eleanor Stormer for his dedicated service to these vital green spaces.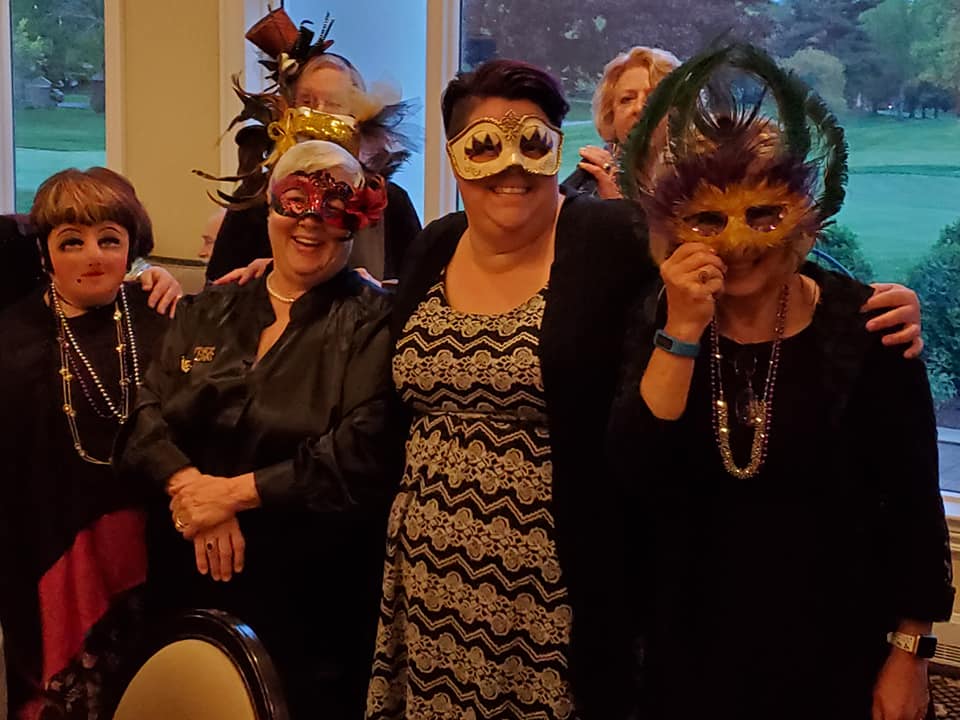 Dianne practiced law in the area of Social Security Disability for 36 years, retiring in 2014 and then un-retiring in 2018! She has served on numerous boards, including the Children's Concert Society in the 1970s and then again since 2017. She was on the board of the Akron Art Museum for 17 years, serving as president her last three years on the board (2012-2015). She is currently president of the Advisory Board of Jewish Family Service of Akron, and on the board of Jewish Family Service Association of Cleveland as the Akron representative. She is a member of the University of Akron Foundation's board.
Dianne explains that she and her husband love Akron because "it was a wonderful place to raise children, it has a vibrant art scene, is close to Cleveland and their vibrant art scene, and doesn't have any major weather issues. We can get anywhere we need to go in a couple of hours, and we love our house where we have lived for 51 years."
---
Lifelong Achievement
Dr. Leslie Barnes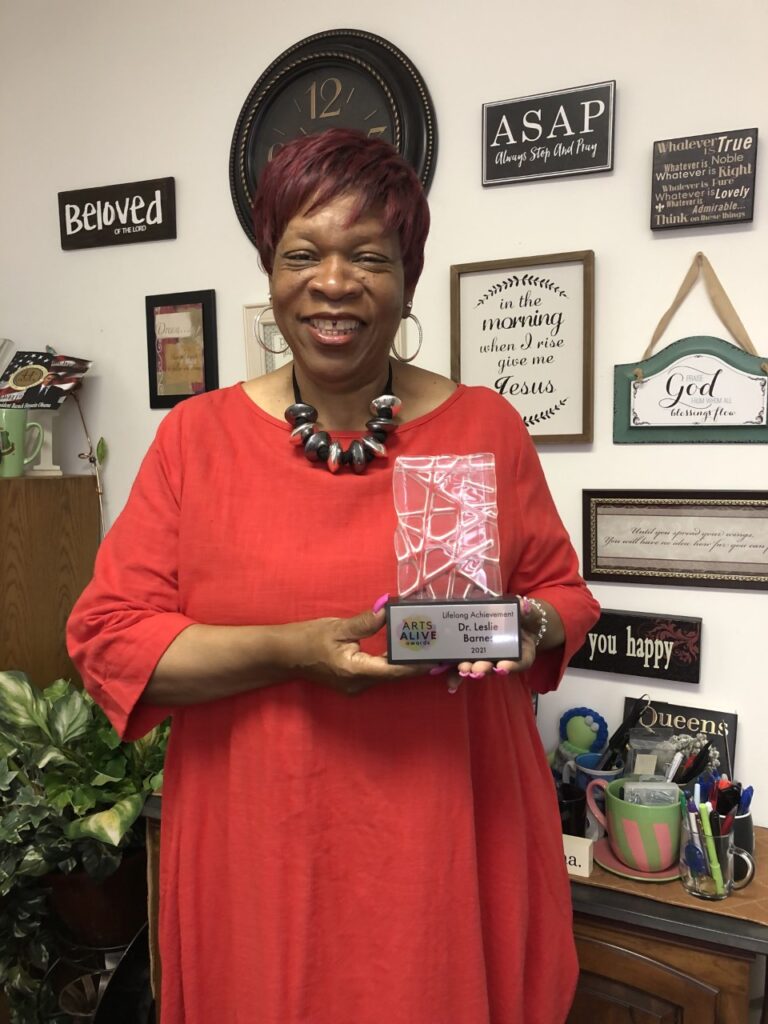 Dr. Leslie Parker Barnes, recipient of the Arts Alive 2021 award for Lifelong Achievement, is a native of Akron and Founder and Executive Director of the Youth Excellence Performing Arts Workshop (YEPAW). Arts Alive recognizes Dr. Barnes as an individual who has dedicated her life to the arts and achieved distinction within the community, and has strengthened arts and culture in the community through decades of service.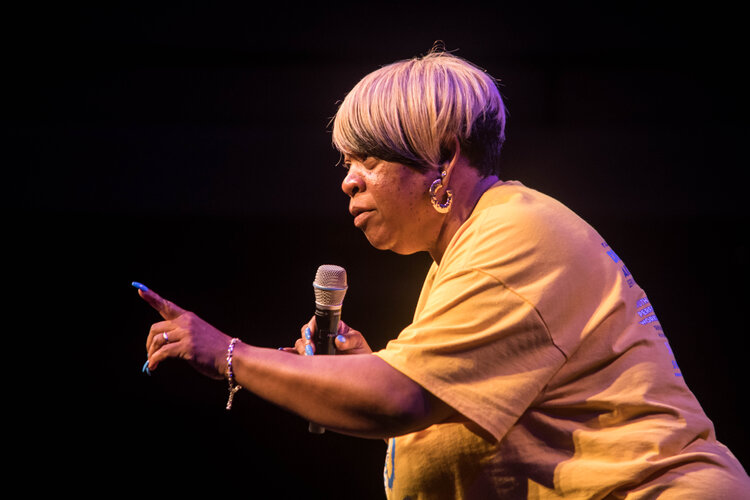 More about Dr. Leslie Barnes 
Dr. Barnes earned her Associate Degree in Applied Business from Bowling Green State University and a Master of Divinity Degree from Ashland Theological Seminary. She earned her Doctor of Worship Studies from the Robert Webber Institute of Worship Studies. Her love for music came from the gospel songs she heard weekly in church. "Everyone in my family sang! Music was always heard in my house. I think I could sing in my sleep. I'm sure that is why I have used singing now for over 30 years to encourage youth to pursue lifestyles of excellence," noted Dr. Barnes.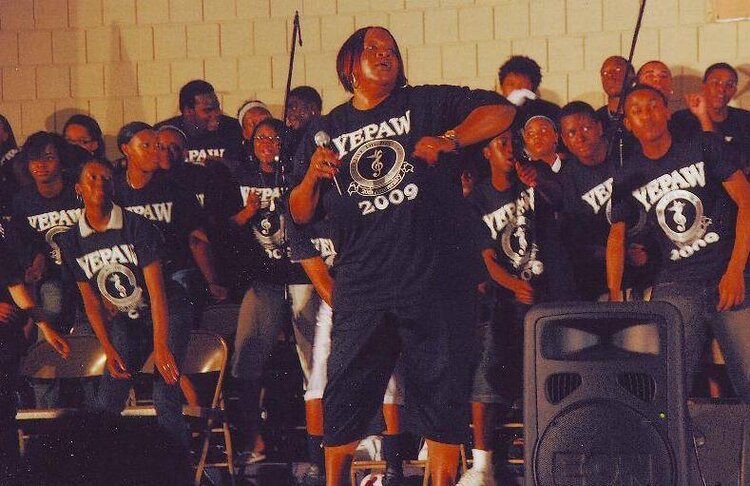 "Akron is home for me; always has been, always will be. I have been nurtured by the arts all of my life. We are a very rich arts community. Performing on the Akron Civic and E.J. Thomas stages with YEPAW, Gospel Meets Symphony, Holiday Pops, and Paul the Musical Journey (just to name a few!) are memories I will never forget. Each experience enhanced the gifting within in me and gave me the determination to help as many people as possible to know the same joy as well," Dr. Barnes notes.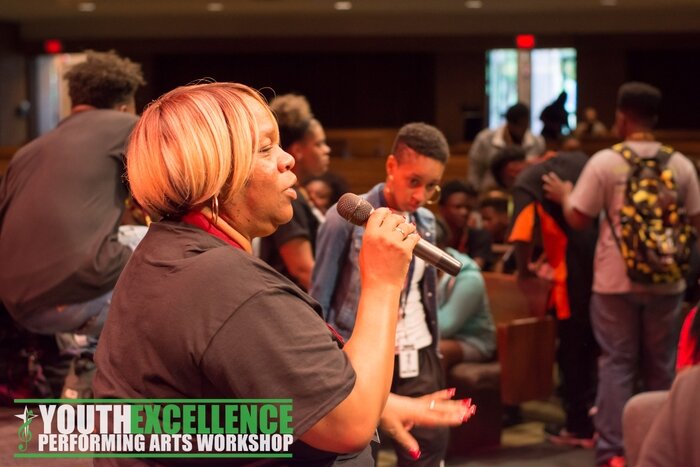 Dr. Barnes believes that the arts are a platform that allow her to tell a story of hope, present a visual image that generates peace, or provide the confidence someone might need to persevere. She is grateful to be a native of a city that values and encourages the beauty that can only be found in the arts.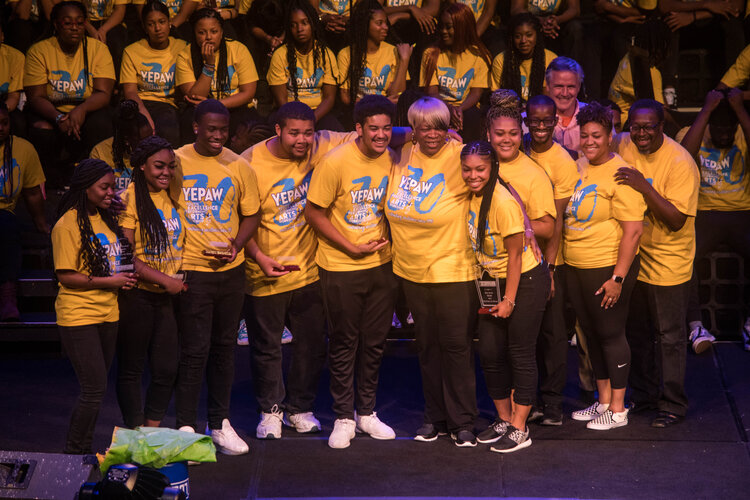 "Everyone should live life to its fullest," advises Dr. Barnes. As a matter of fact, they should live life to the overflow so that you always have something to give away. It is humbling to know that my love for the arts and sharing that love has gained me this wonderful award. I have a lot more living and a lot more giving to do. Thank you for the encouragement to keep on doing what I do."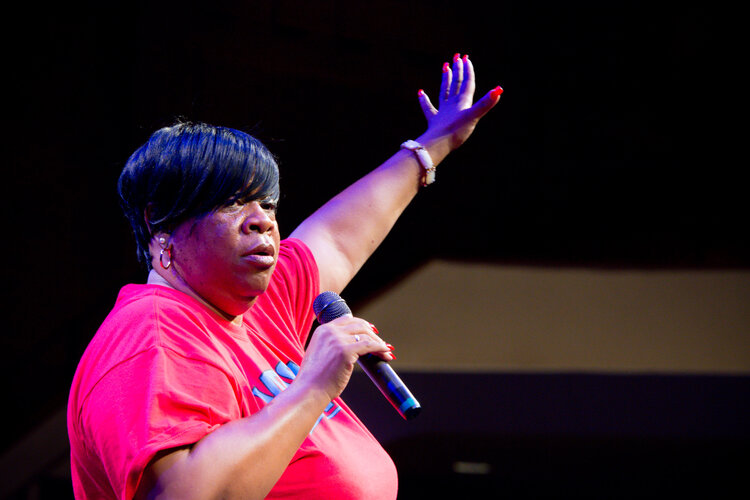 ---
Outstanding Artist in Dance
Jane Startzman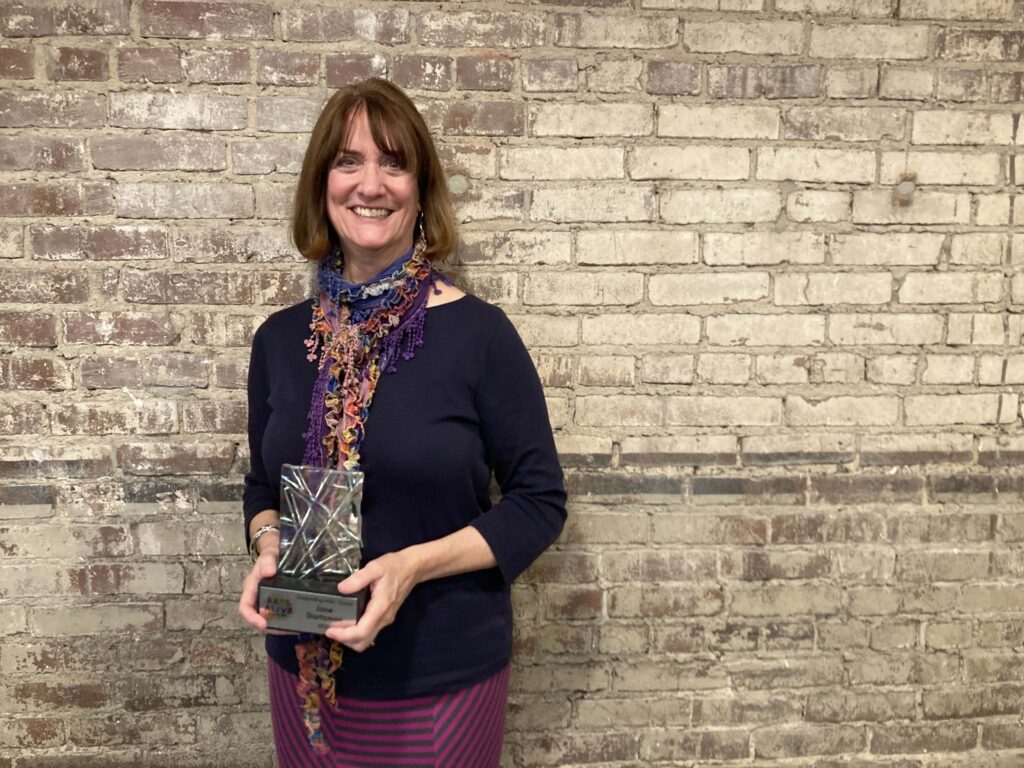 Jane Startzman, recipient of the Arts Alive 2021 award for Outstanding Artist in Dance, was one of the first eight dancers that comprised the initial class of the School of Dance, Theatre and Arts Administration at the University of Akron in 1970. Since her time as a student, she has made considerable strides toward empowering dance as an art form in Akron. Jane has over fifty years of experience in the field of professional dance and is currently Director of the Heinz Poll Summer Dance Festival and Director of Events at the Akron Civic Theatre. With regard to being named an honoree this year, Jane says, "It was a complete surprise. I've never won an award before and I am honored!"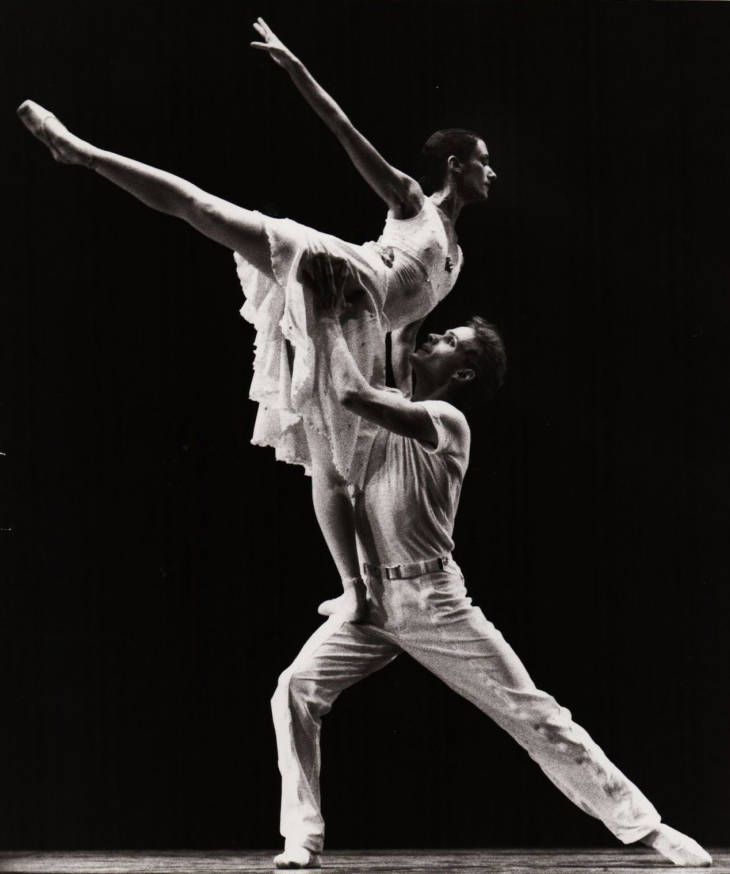 More about Jane Startzman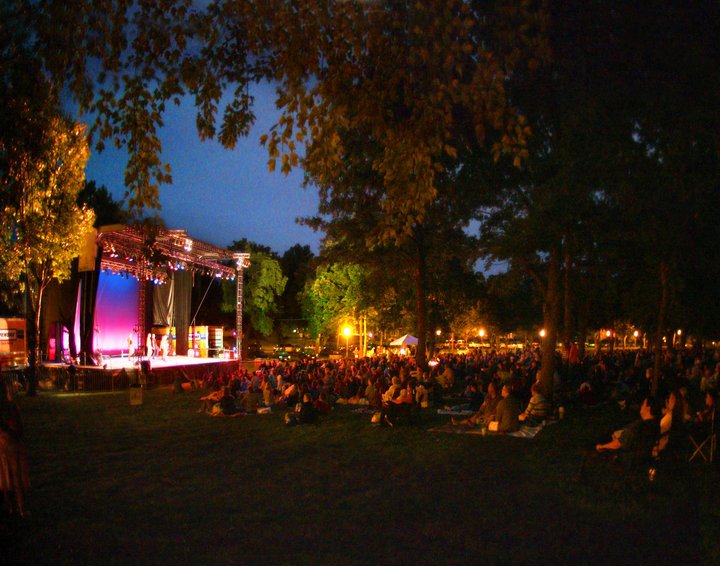 Jane danced professionally with the Ohio Ballet, Ballet Puertorriqueño, and the Tampa Ballet from 1969 through 1989. As artistic administrator for Heinz Poll's Ohio Ballet, Jane was executive assistant to Heinz Poll. She was also tour manager, managing an artistic/production staff of 25-30 on tour nationally and internationally. She ran the educational outreach program, booked the company throughout Ohio and was involved as artistic liaison between the board of directors and the dancers and in strategic planning sessions for the company. She served as a part-time faculty member of the University of Akron's dance department from 1995 through 2008.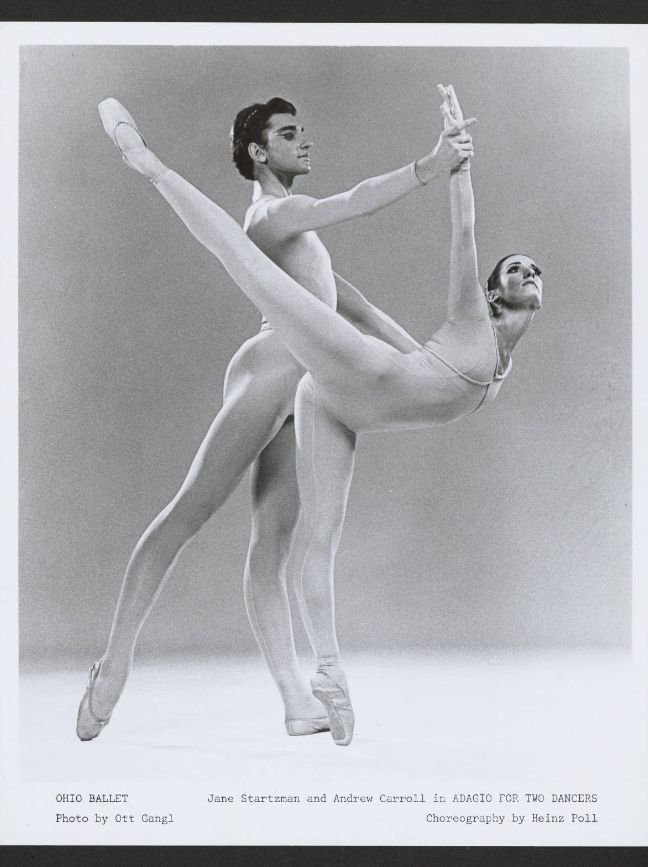 "I love the fact that in Akron, there is always something to do in the arts that is either free of charge, or available for a low cost," notes Jane. "It's been a journey to see dance take a prominent place in the community in Akron, and to be a founding dancer with Ohio Ballet. The company grew from 8 dancers to a nationally known dance company that toured 4 weeks in the fall and 4 weeks in the spring — making Akron a known home and destination place for dance. I think the legacy of the Heinz Poll Summer Dance Festival— beginning back in 1974— continues to celebrate dance as an important art form in Akron today."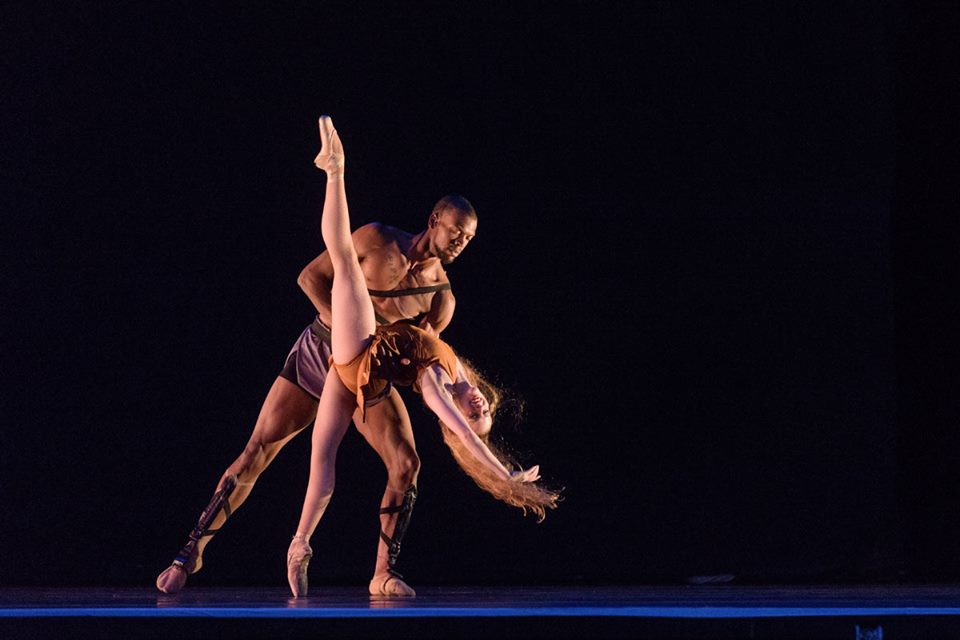 ---
Idea Leader
Wendy Duke
Wendy Duke of The Center for Applied Drama and Autism (CADA) accepts the Arts Alive 2021 award for Idea Leader on behalf of the organization. CADA's mission is to inspire the growth and empowerment of diverse individuals on the autism spectrum and those with cognitive/physical disabilities through theatre-based programming.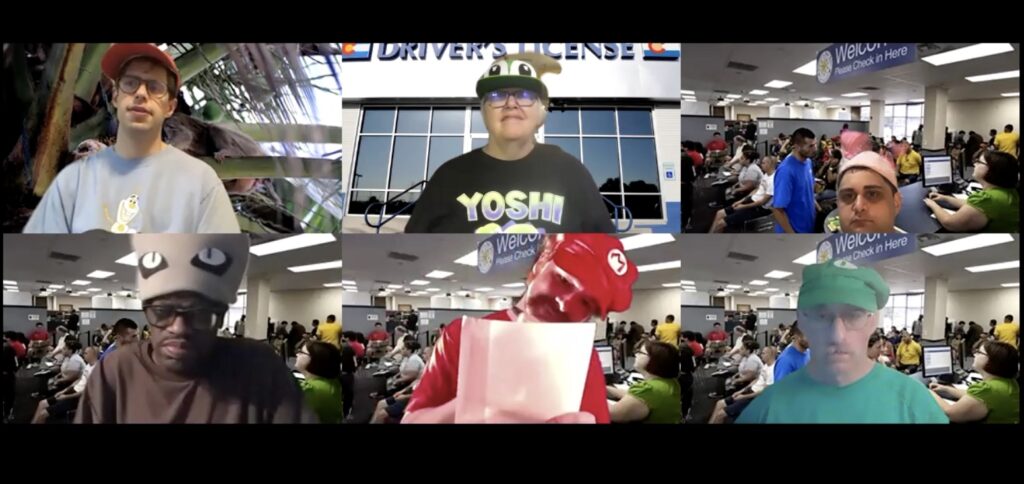 More about Wendy Duke 
CADA meets its students where they are now to help them to recognize their own abilities and gifts and make connections with others. Founded by Wendy Duke and Laura Valendza in 2012, CADA encourages individual and collaborative success through drama in an inclusive, safe environment that celebrates diversity and the joy of the creative arts.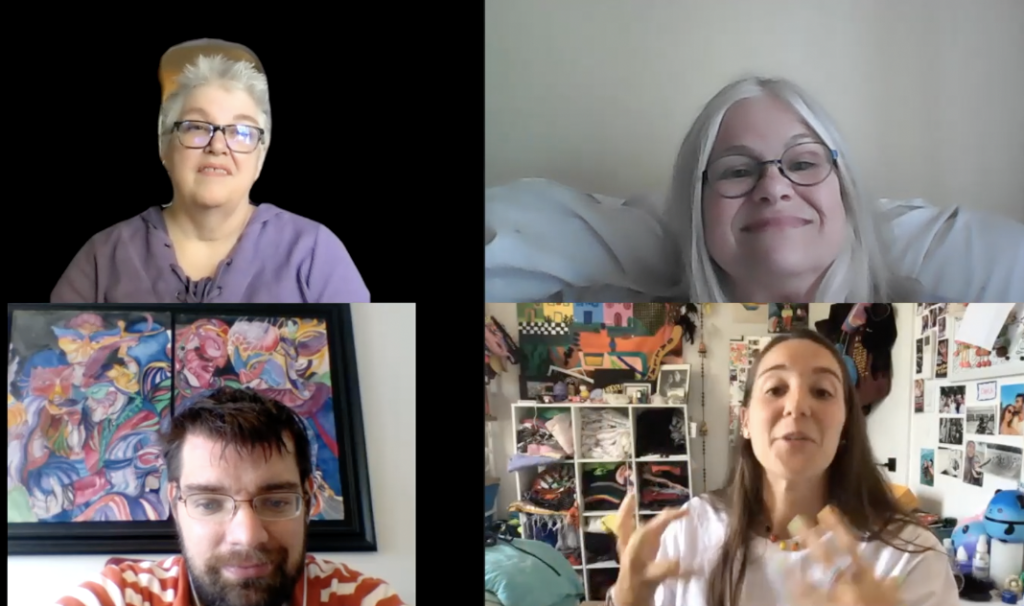 Co-founders Wendy and Laura met while teaching at Miller South School for the Visual and Performing Arts in Akron, where they discovered that they had students in common, particularly those on the autism spectrum. Wendy began researching the possible connections between drama and autism. Wendy and Laura were asked to create a drama class for youth on the spectrum at a local community theatre, Weathervane Playhouse, where they developed a curriculum based on physical acting, process drama, and improvisation. The format they created together continues to form the core for all the classes CADA offers to this day.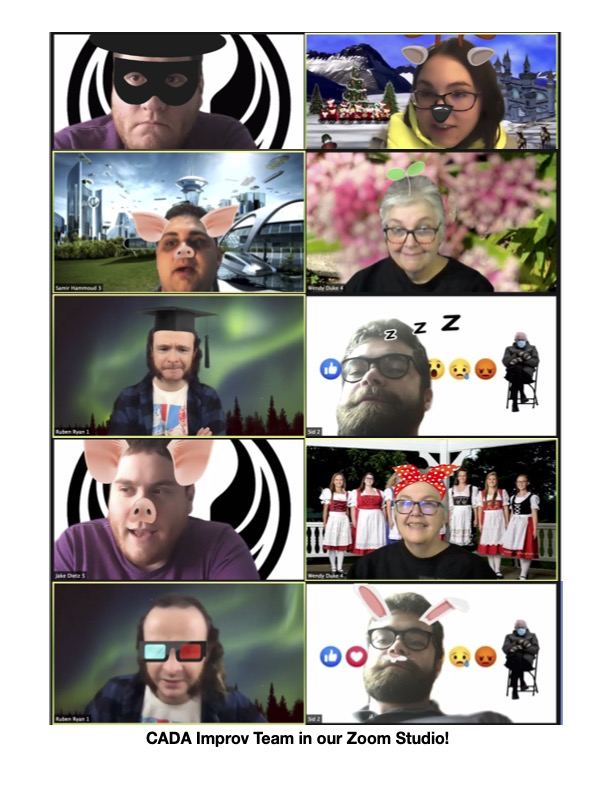 In 2020, the global pandemic closed CADA's on-site operations. They shut down their studio and pivoted to online classes and performances. CADA expanded its student base beyond NE Ohio over the past year and continues to present online at major conferences including the ABLE Assembly sponsored by Berklee Institution of Arts Education and Special Needs and the Milestones National Autism Conference.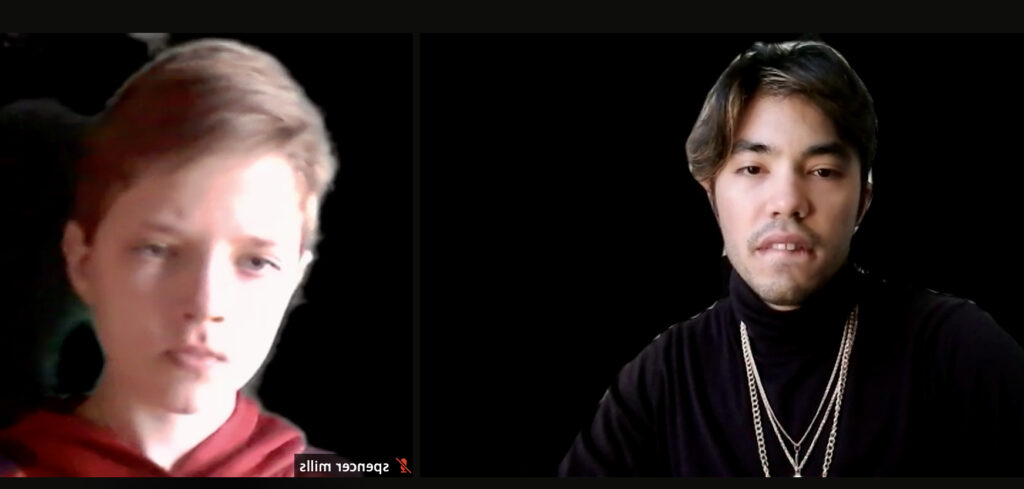 CADA is hosting an accessible, inclusive, virtual, and original One-Act Play Festival from May 22 — August 14, 2021. Last summer, the Center for Applied Drama and Autism sought out original, one-act scripts written by playwrights on the autism spectrum or who have other physical or developmental disabilities. They received submissions from all over the world and are excited to present them virtually, throughout Summer 2021. One of the winning playwrights is not disabled but is intimately connected to the community, and all of the performances are inclusive, with directors and actors of all ages and abilities. Each play will be available for the scheduled Saturday and Sunday, with a reception on Sunday night with the director, playwright(s), and cast. At the end of the run, all the videos will become available on YouTube.
CADA is committed to making its productions as accessible as possible, and will include ASL interpretation, closed-captioning, and visual description whenever possible. To register to attend the One-Act Play Festival, follow this link.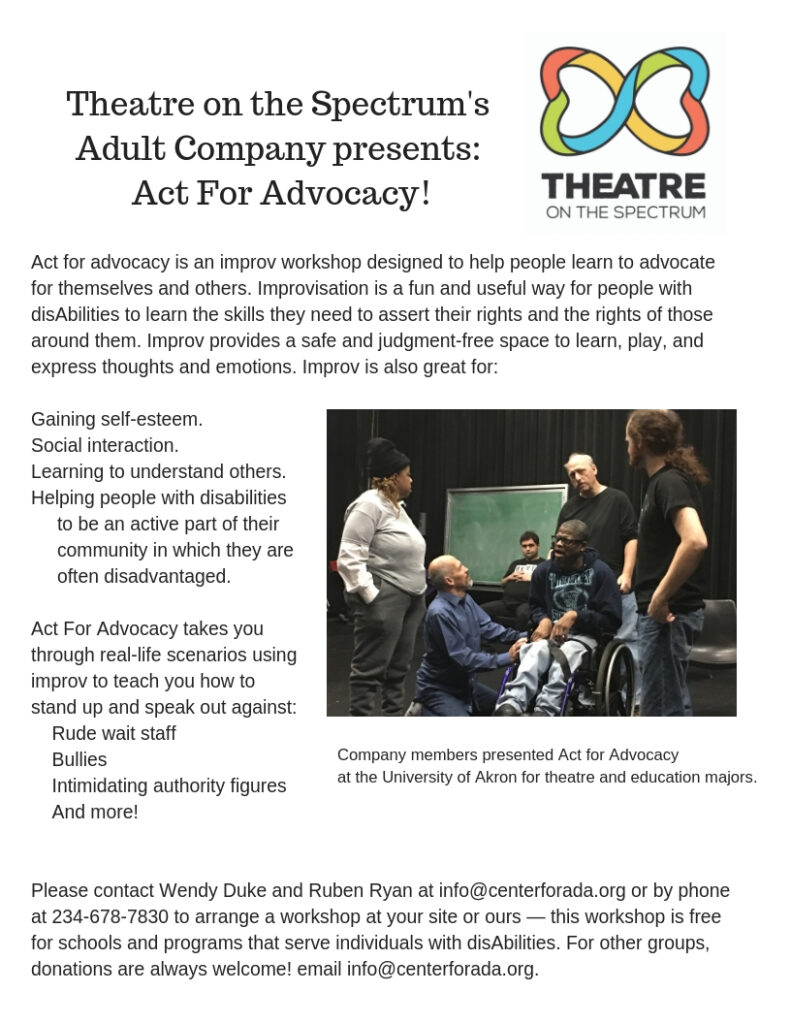 ---
Summit Artspace Champion
GAR Foundation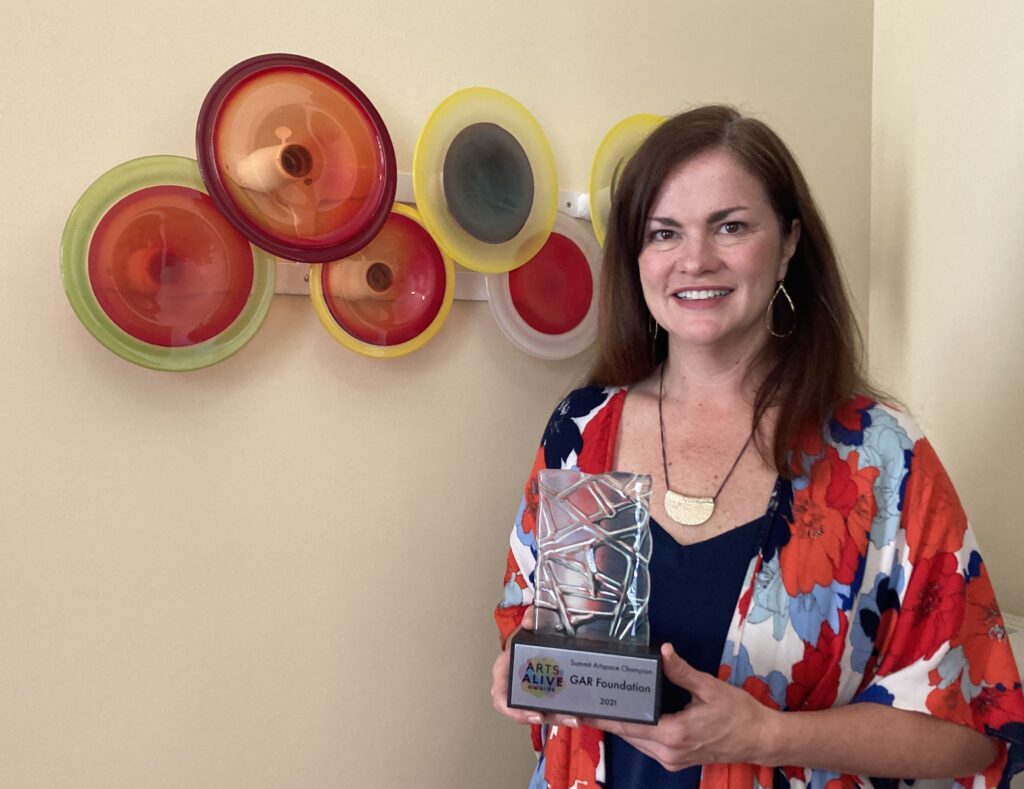 GAR Foundation, recipient of the Arts Alive 2021 Summit Artspace Champion award, was established in 1967 and came from the philanthropic desire of the Roush family to support the needs of those in the local community. Today, GAR Foundation awards $6 to $7 million annually to organizations and programs in the areas of Early Childhood Education, K-16 Education, Economic & Workforce Development, Basic Needs, Arts & Culture, and Nonprofit Sector Advancement.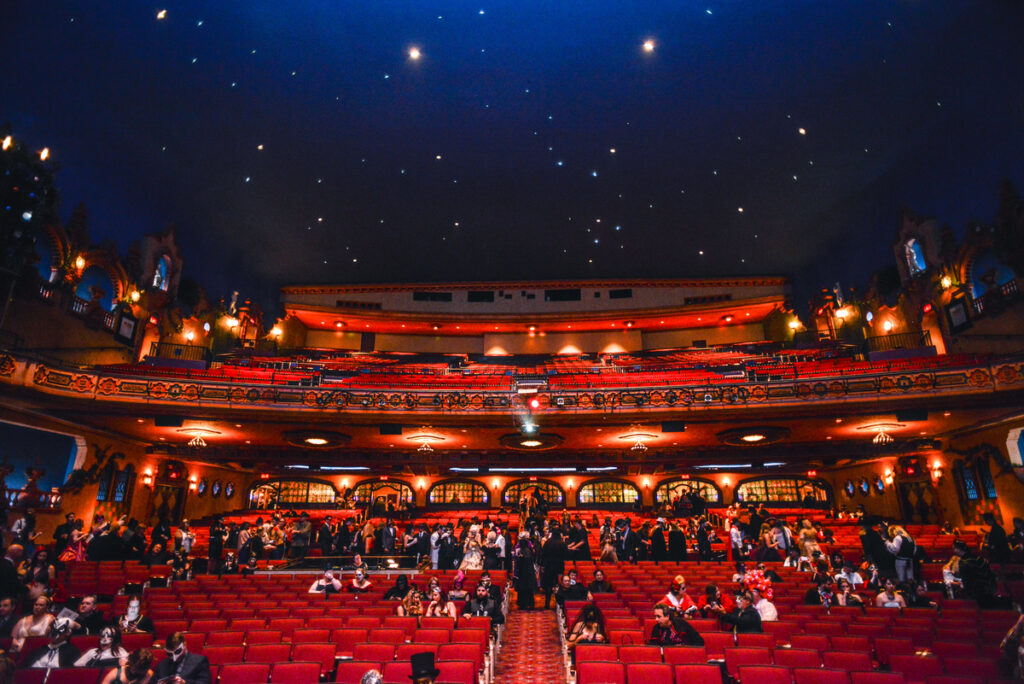 More about GAR Foundation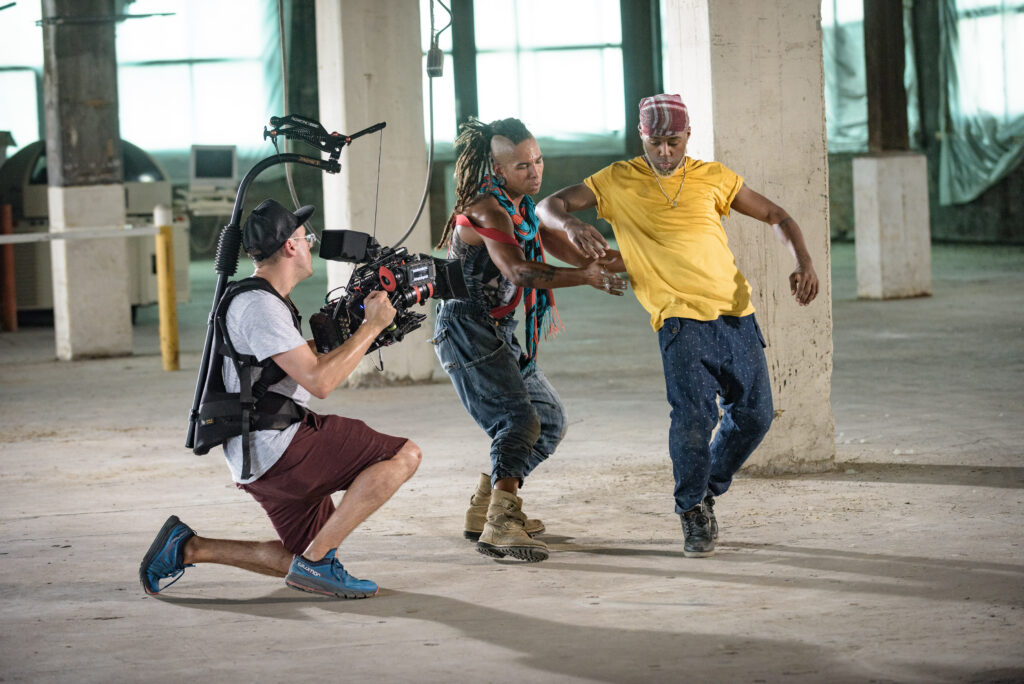 GAR's mission is to help Akron become smarter, stronger, and more vibrant. GAR values arts and culture for its ability to make this place more distinctive, special, and lovable. Even more importantly, they value it as a means for connecting people to one another, enabling a deeper understanding of our individual and collective human experience.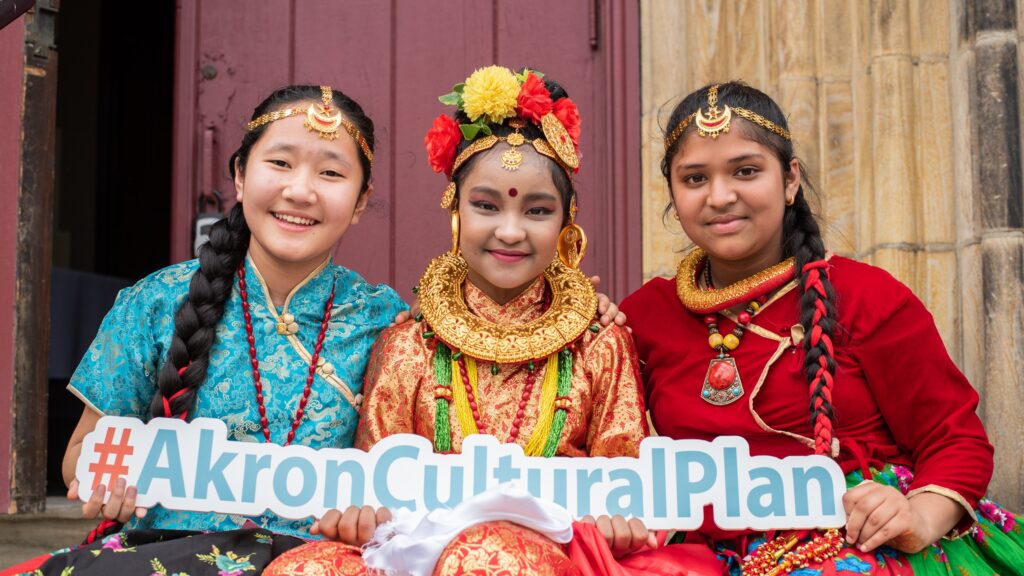 According to GAR, Greater Akron punches well above its weight in offering a breadth and diversity of arts and culture experiences. With access to incredible live music, innovative dance, world-class visual arts, path-breaking theater, independent film, richly preserved historic venues, and amazing experiences in nature, there is truly something for everyone to enjoy. This is why GAR's grantmaking focus is to support arts initiatives that contribute to Akron's identity as a vibrant, unique, and creative community. GAR believes that arts and culture will continue to play a vital role in the community's healing and transformation as we work together to overcome conditions set by the pandemic.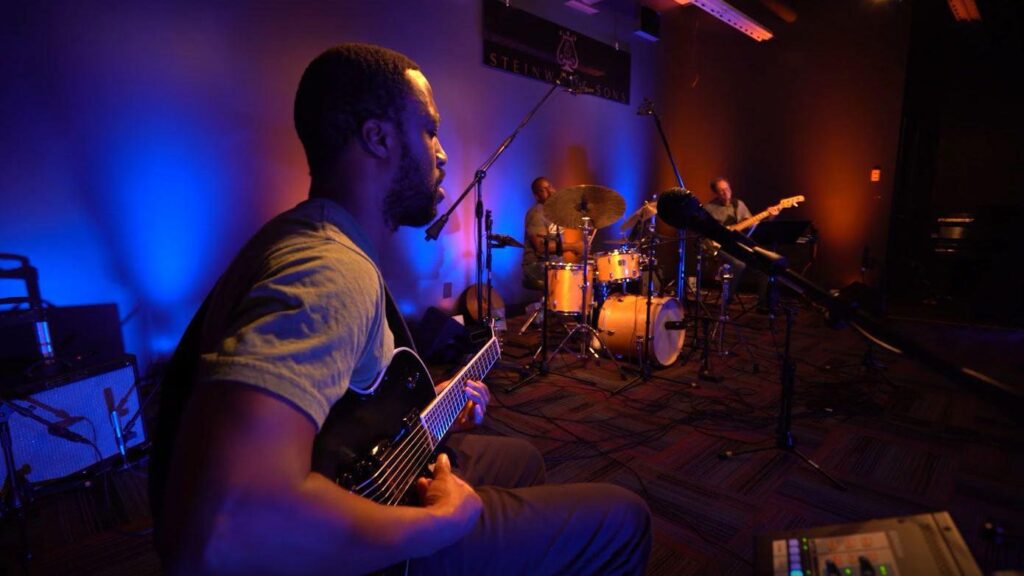 "We've seen Summit Artspace evolve into an artist-centered organization. Organizations that support artists play an important part in a healthy arts ecosystem. We know that vibrant communities happen when artists have what they need to thrive and succeed," said Christine Mayer, President of GAR.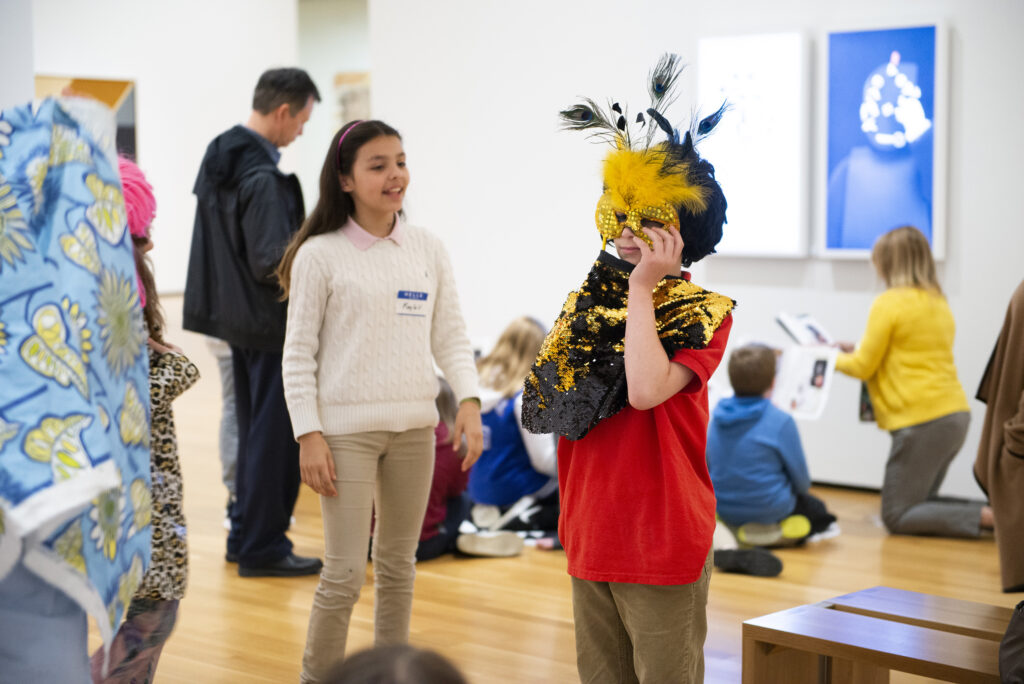 ---
Emerging Artist
Alexandria Couch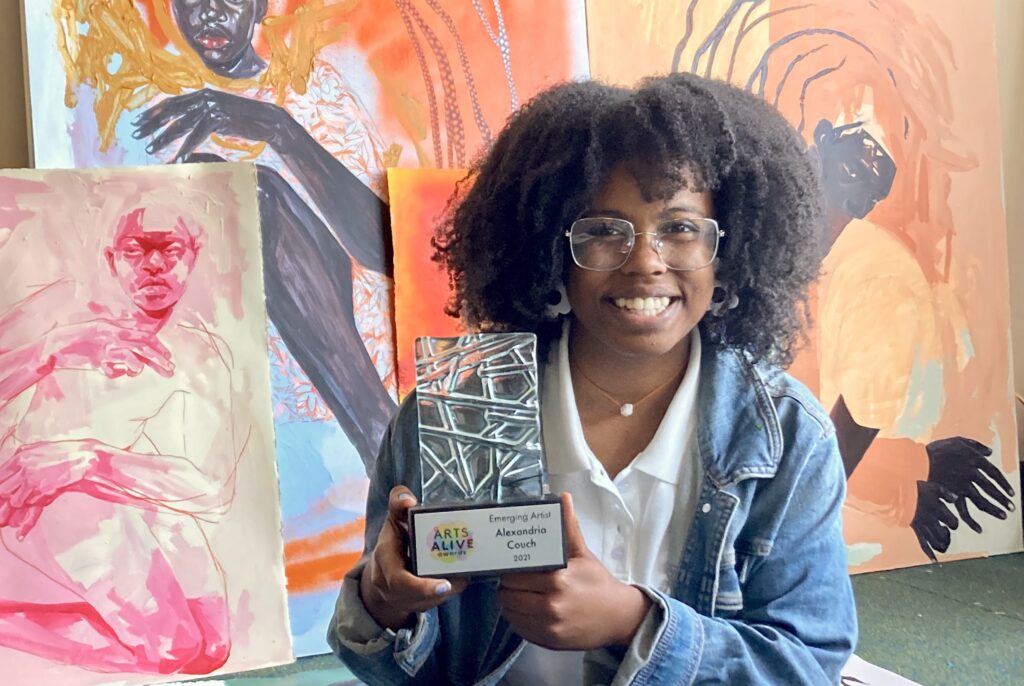 Summit Artspace's own Alexandria Couch is off to Yale this fall to pursue her M.F.A. — but not before collecting her Arts Alive 2021 Award for Emerging Artist! Alexandria recently graduated from The University of Akron with two degrees: one B.F.A. in Painting, and another B.F.A. in Printmaking. She uses a variety of media: printing, painting, stitching, and collage. Alexandria currently works as Programs Coordinator for Summit Artspace. Born and raised in Akron, Ohio, she will move to New Haven, Connecticut this autumn.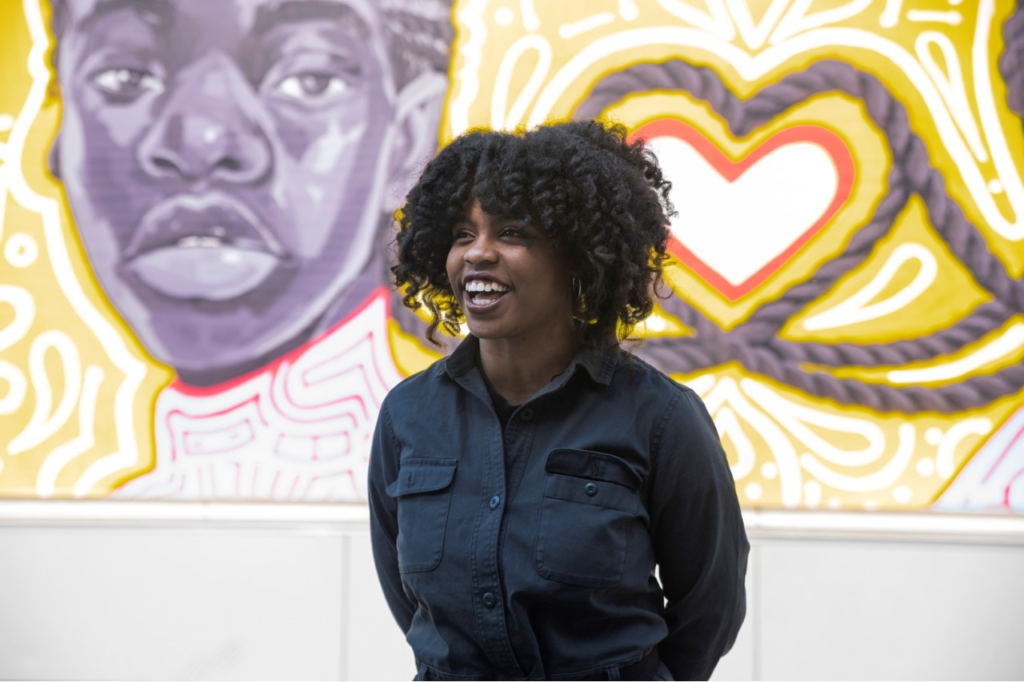 More about Alexandria Couch
A visual artist documenting her battle between assimilation and self-discovery, Alexandria's work utilizes both traditional and found materials to emphasize the unearthing of identity through exploration. Recently she has had the honor of working on multiple local art projects including her mural with LAND Studio in Cleveland, and the We Are project with artist Micah Kraus through the Downtown Akron Partnership. "In terms of what led me to this particular career path, I think the easiest answer would be the support that I get from my parents," Alexandria said. "They've always been clear about the idea that if you put in enough hard work, you can achieve anything, can make a career out of something you love. I am very lucky to be a part in a large family of driven and creative people."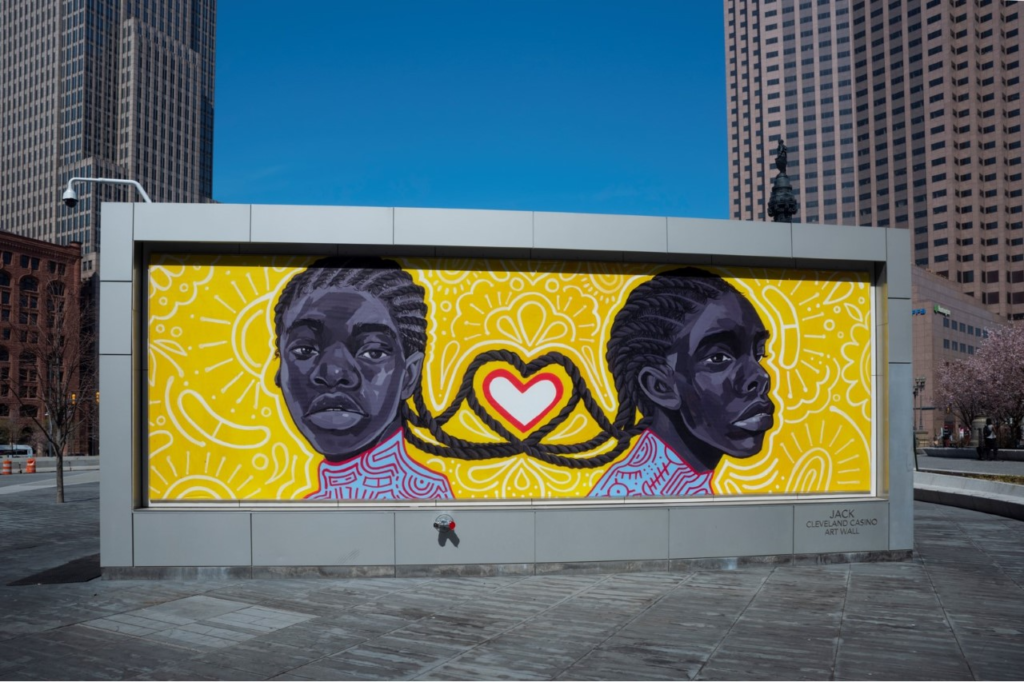 Alexandria is passionate about empowering the local arts community that influenced her as a visual artist. "As an Akron native, I'm proud of the growing diversity of the landscape and the people that inhabit it. In a time where there is a lot of chaos and uncertainty, it is important to remember that there is still good all around us. There are differences and similarities to be celebrated, and communities to uplift. The local arts community seems to always be working toward this same sentiment. Having grown up here, I was a part of a lot of programs run by local artists and educators whose influence ultimately shaped the trajectory of my career. I think it's important to keep supporting the arts community because it has the potential to support and inspire so many other people," Alexandria said.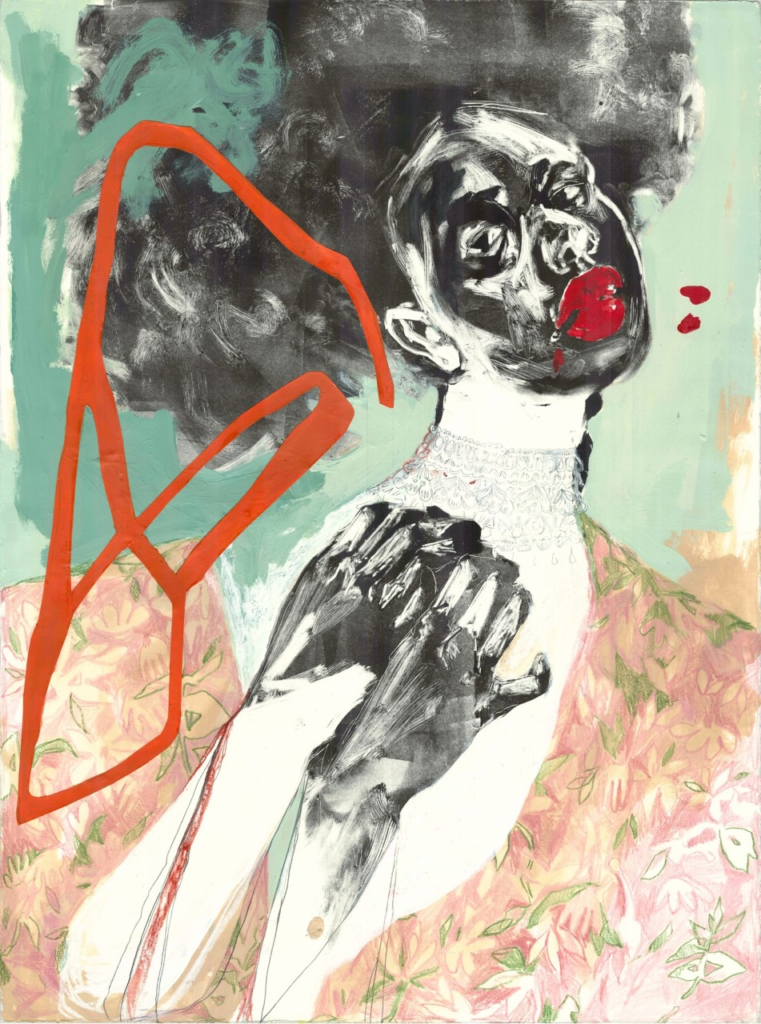 "I feel honored to have been nominated and ultimately chosen to win an award. A lot of what I do now has been at least a decade in the making and it is nice to see some of the more invisible labor come to fruition. I'm also really happy to share in, and celebrate these achievements with the community I live in. I feel like it's a testament to all of the great people I have who have been encouraging me and educating me throughout my journey into my practice," remarks Alexandria.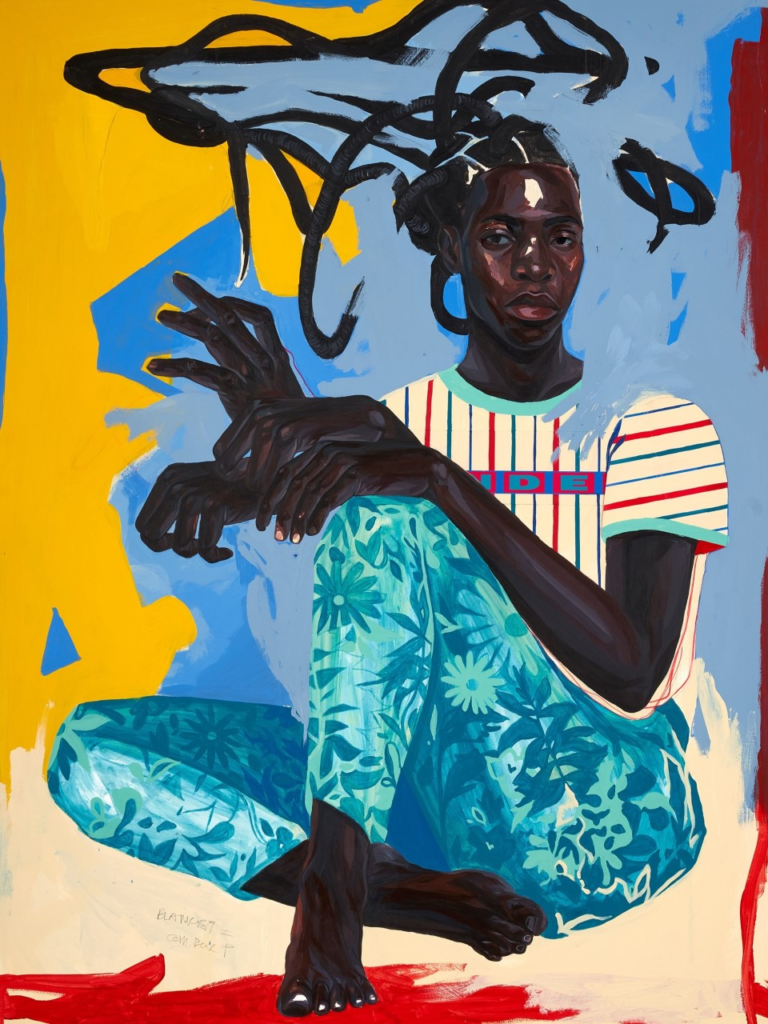 To stay updated on Alexandria Couch's work, follow her on Instagram.
---
Arts Educator
Andrea Karcic
Andrea Karcic, recipient of the Arts Alive 2021 award for Arts Educator, is a Macedonia-based artist and visual arts educator who has shown exemplary dedication and commitment to teaching, advising, and mentoring art students at Canton City Schools for nearly 20 years. She earned her B.F.A. from Kent State University and her M.A. in Interdisciplinary Studies (M.A.I.S.) from Hiram College.
More about Andrea Karcic
Andrea paints mixed-media abstract landscapes. Always drawn to textures and patterns, her work ranges from pure paint to collage, to wine corks, to highly decorated sugar cookies! In the late 1990s, Andrea worked with several major non-profit organizations to develop arts-related fundraisers that included work with The Make-A-Wish Foundation. These experiences ultimately lead to her licensure in Visual Art Education from Cleveland State University and her role as an elementary Visual Arts Teacher in 2002. She has been educating, hugging, and making children laugh ever since!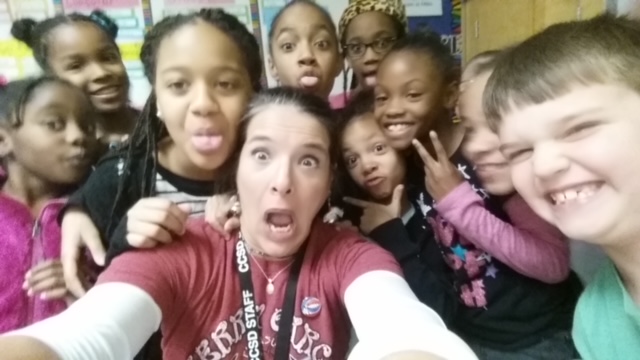 In 2009, Andrea completed her M.A.I.S. program at Hiram Weekend College with mixed-media works. Her thesis explored the witnesses' response to bullying in school-aged children. In 2018, she was invited to participate in an Educator Exhibition at the Massillon Museum of Art. Andrea also created and donated the centerpiece illustration for the women's advocate group, entitled Break the Silence/Say Her Name. In 2019, she won a Juror's Award in the Canton Art Call for Say Her Name, recognizing women unjustly killed by law enforcement.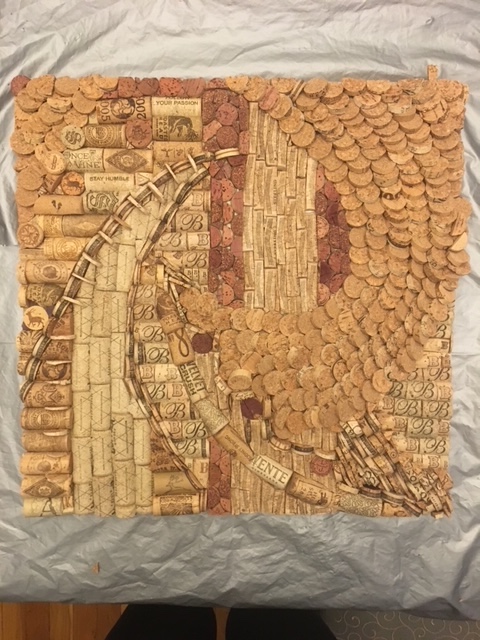 Andrea works with elementary students and uses art to teach them how to relate to—and communicate with— the world. She spends a good deal of her own time and money developing plans for her classes and has faced many challenges during the pandemic trying to teach students online. Nonetheless, she remains committed to teaching and believing in her kids. She continues to educate herself and grow with hours of professional development. From her years of teaching, she has learned about the importance of diversity and inclusion, which she teaches by example to her kids.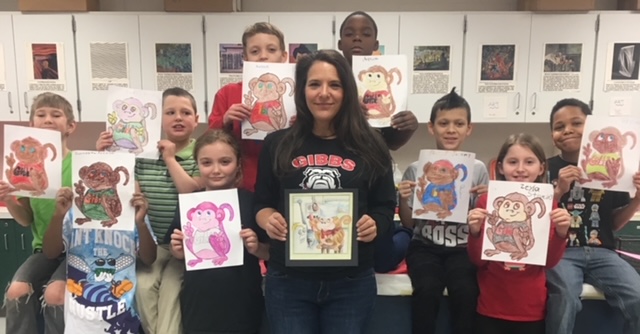 Andrea continues to create art and bring a playful, fun, non-judgmental educational experience in Visual Arts Education to the children of Canton City Schools. Her "greatest masterpiece," in her words, is her 19-year-old daughter, Hailey.
---
Collaborative Project
Curated Courthouse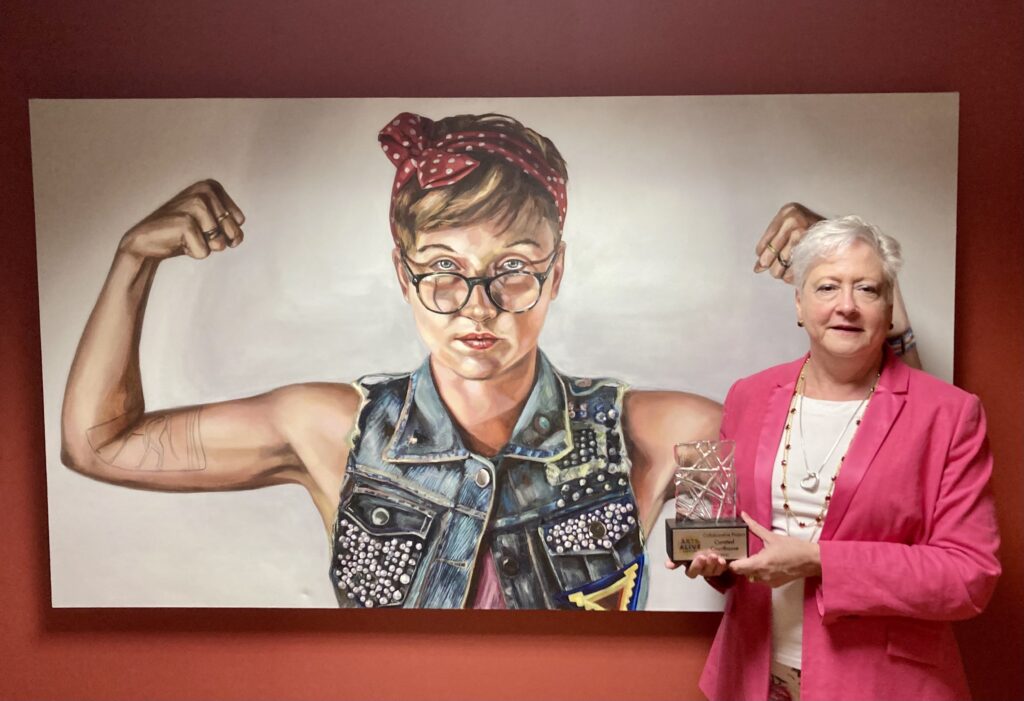 Summit County Probate Court serves citizens on some of the best— and worst— days of their lives.
Curated Courthouse is a unique partnership between the Summit County Probate Court and Curated Storefront. Recipient of the Arts Alive 2021 award for Collaborative Project, Curated Courthouse brings inspiration to the historic Summit County Courthouse while supporting both emerging and established artists. The project provides respite to employees and visitors who could experience stressful situations while visiting the courthouse. The chosen art provides underserved and diverse artists an audience and can establish a more vibrant or soothing environment.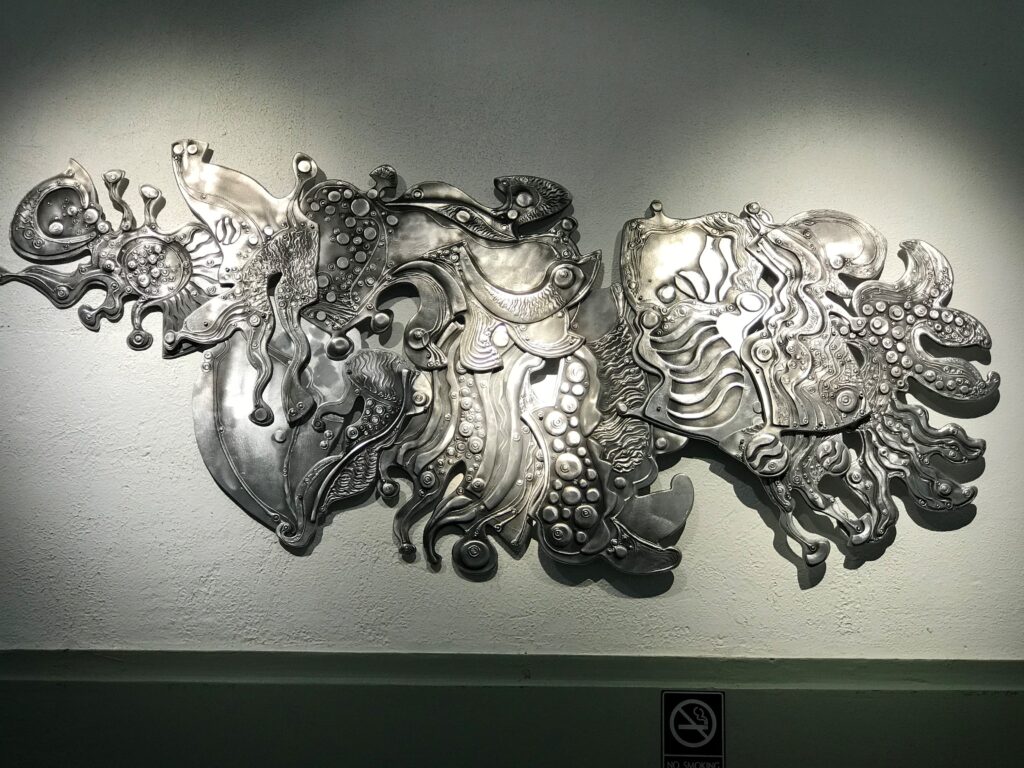 More about Curated Courthouse 
Led by Judge Elinore Marsh Stormer and assisted by Lisa Mansfield, Community Outreach Specialist for the Probate Court, the partnership came together with matching support from the John S. and James L. Knight Foundation's Knight Arts Challenge. Rick Rogers, Executive Director, and Courtney Cable, Creative Director, of Curated Storefront are also vital to Curated Courthouse's success.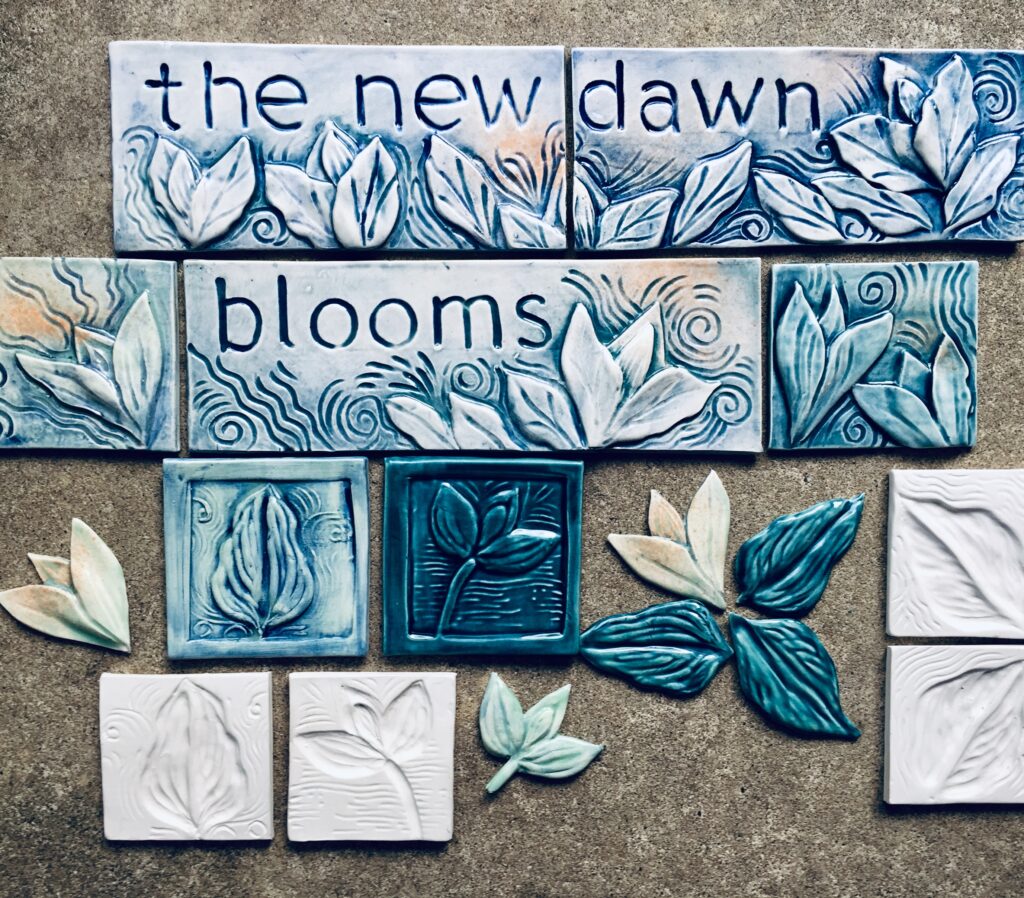 Curated Courthouse has a permanent collection that includes works by Danny Ratcliff, John Comunale, Katina Radwanski, Don Drumm, Dr. Gary Litchen, Maya Matthews, and Woodrow Nash. There are also temporary displays, such as the past exhibition, The Art of a Pandemic.
"We are honored to receive this particular Arts Alive Award. Collaboration is in Akron's DNA! Working together strengthens our outreach and allows us to create a greater impact on those we reach and serve," says Lisa Mansfield. "Curated Storefront acts as fiscal sponsor but also brings to bear their success in creating exhibits downtown and expertise in art curation. The Probate Court keeps front-of-mind that many individuals in the courthouse may consider art to be inaccessible. We know that our space may be their first exposure to art as inspiration or representation. Together, we attempt to bridge that gap, inviting a passerby who may never venture into an art museum or gallery to see art in a new light."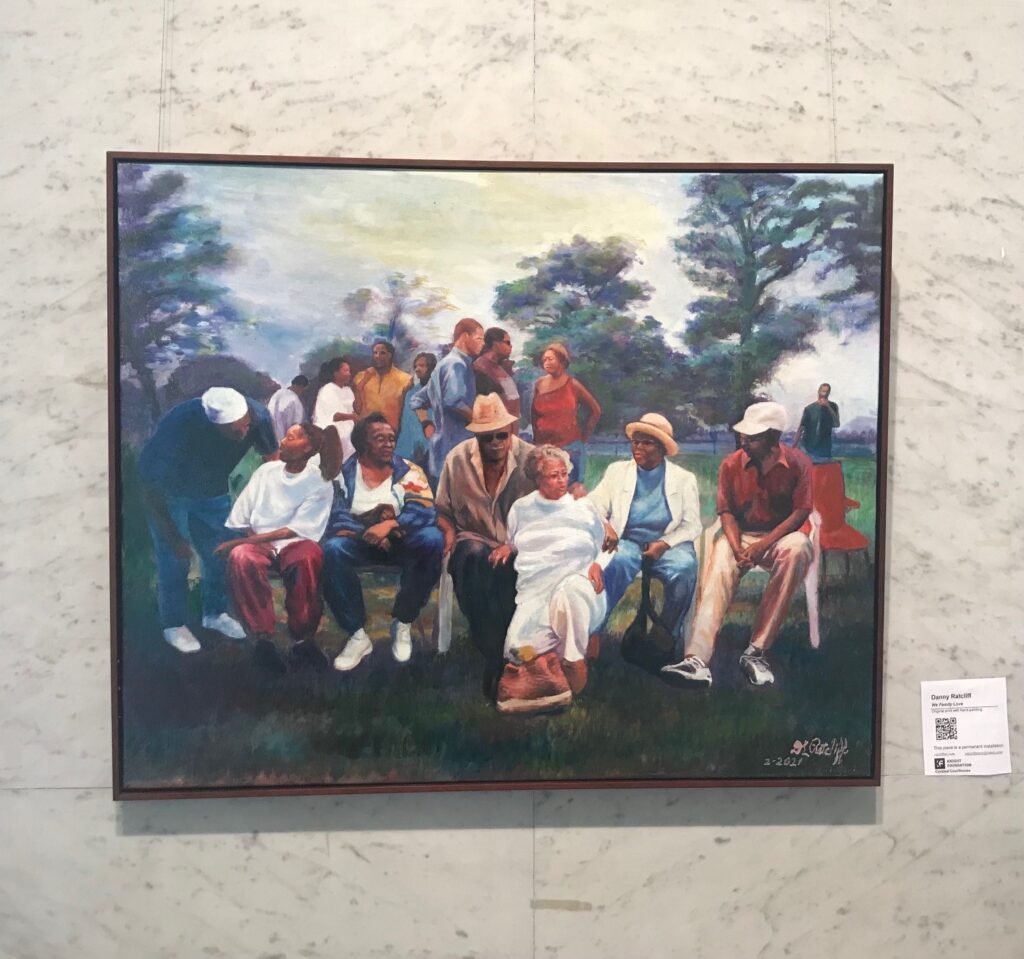 ---
Arts Alive Award
Howard Parr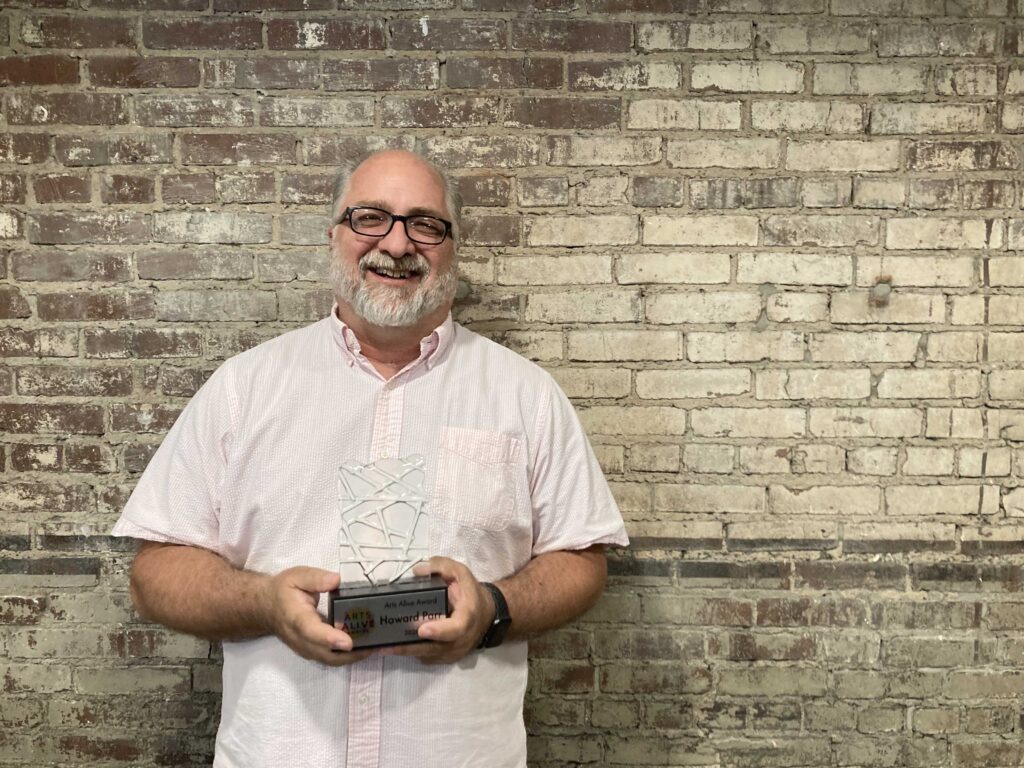 Howard Parr, recipient of the Summit Artspace Arts Alive award, has over thirty years of professional experience in the arts and entertainment industry. He is Executive Director of the Akron Civic Theatre and served as its Director of Development and Planning from 1999 – 2004. Previously, he worked as General Manager at the Ohio Ballet.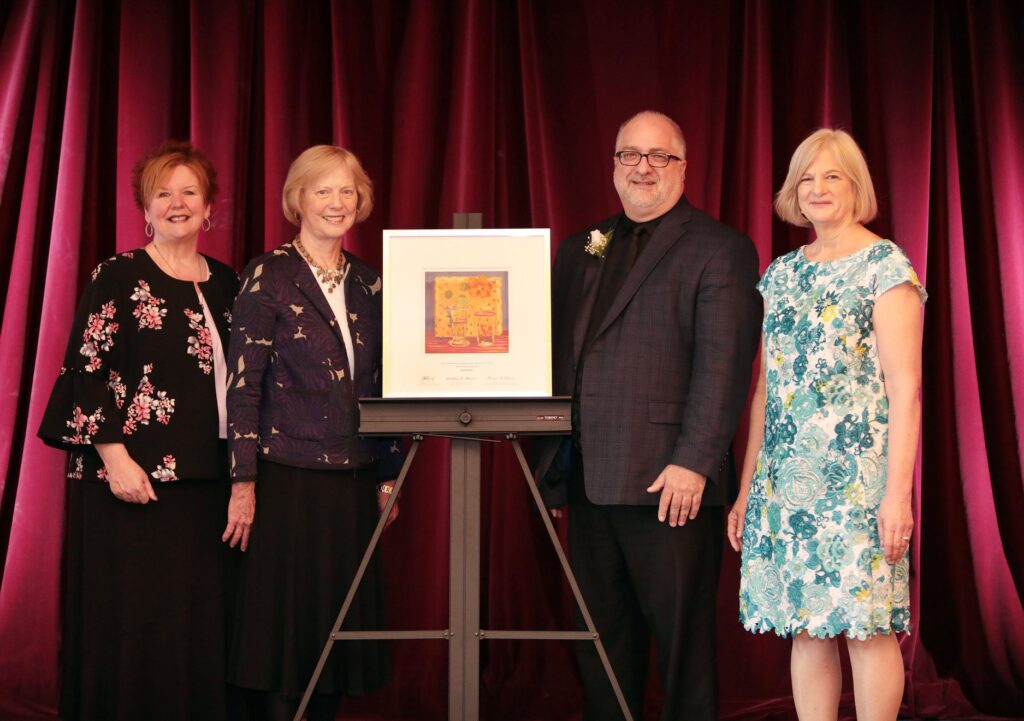 More about Howard Parr 
In addition to his work for the Civic, Howard provides booking assistance to the City of Akron for Lock 3 Park and consults on programming with other venues throughout the region. He is a 2018 recipient of the Governor's Award for the Arts and is immediate past president of the Board of ArtsNow, an arts and culture sector building organization in Summit County.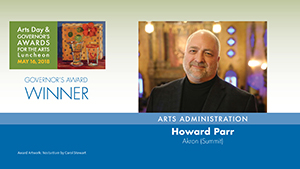 Howard's leadership of the Akron Civic Theatre and assistance with E.J. Thomas and Lock 3 have been transformational for the community, helping to establish Akron as a regional destination for arts and culture. He views the Akron Civic Theatre as a platform for making Akron better. While the Civic has always been Akron's "jewel on Main Street," the organization just completed a $9 million capital campaign. Howard Parr set the vision, did the work, and the community rallied around him to restore and expand the landmark venue.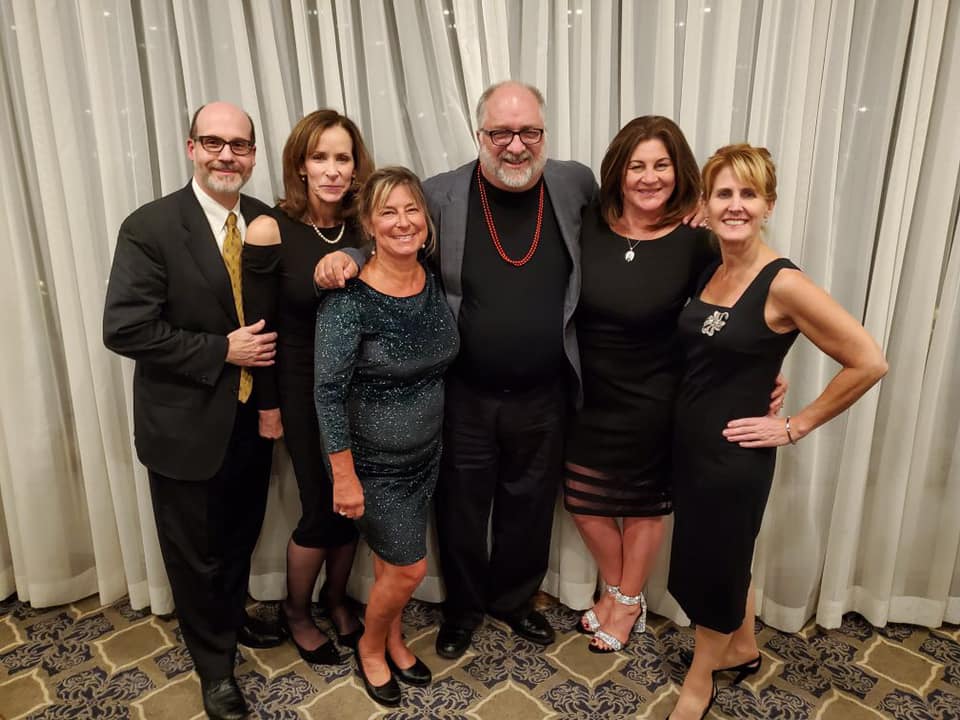 "Akron is the perfect balance of small town and big city with access to the complete attributes of both. Locally presented arts and culture provide folks with quality-of-life options they look for when deciding where to live and work," said Howard. "I'm deeply honored to be chosen for a 2021 Arts Alive Award. It is shared with an incredible team of staff and Board members who were committed to an evolving vision for our theater and our community. I am deeply grateful to Laura Dicola and my daughters, Francine and Theresa, for unending support and for putting up with my schedule over the years."
---
Rising Arts Leader
Courtney Cable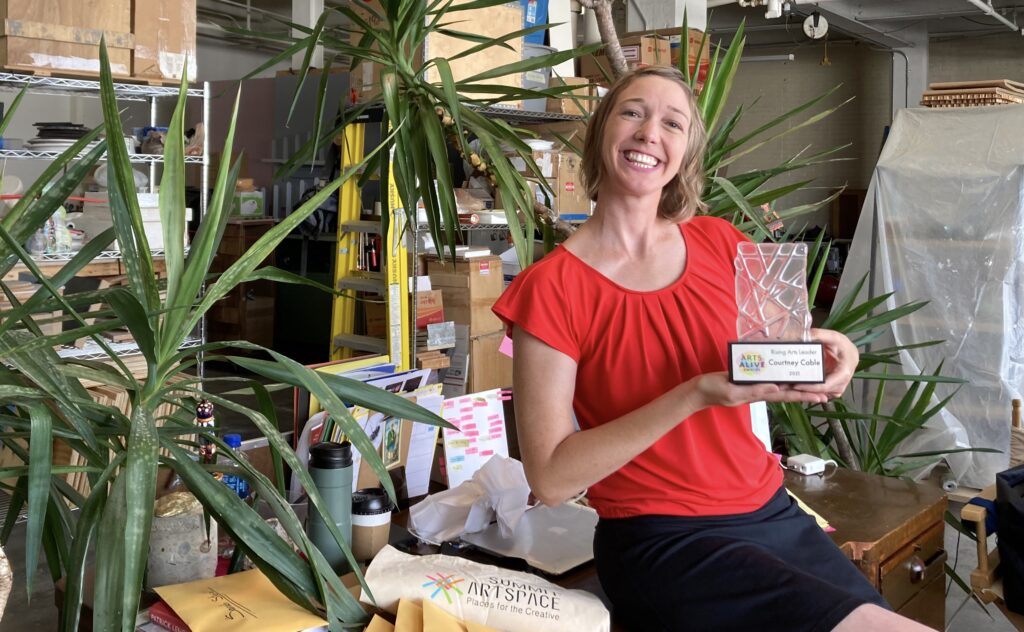 Courtney Cable is an artist and cultural producer based in Akron. She earned her B.S. in Organizational Communication from Ohio University, where she minored in General Art with an emphasis on Photography. Her M.A. in Arts Administration is from The University of Akron, where she also attended the Myers School of Art for Metalsmithing. She is a metalsmith and jewelry maker whose work is spiritually functional.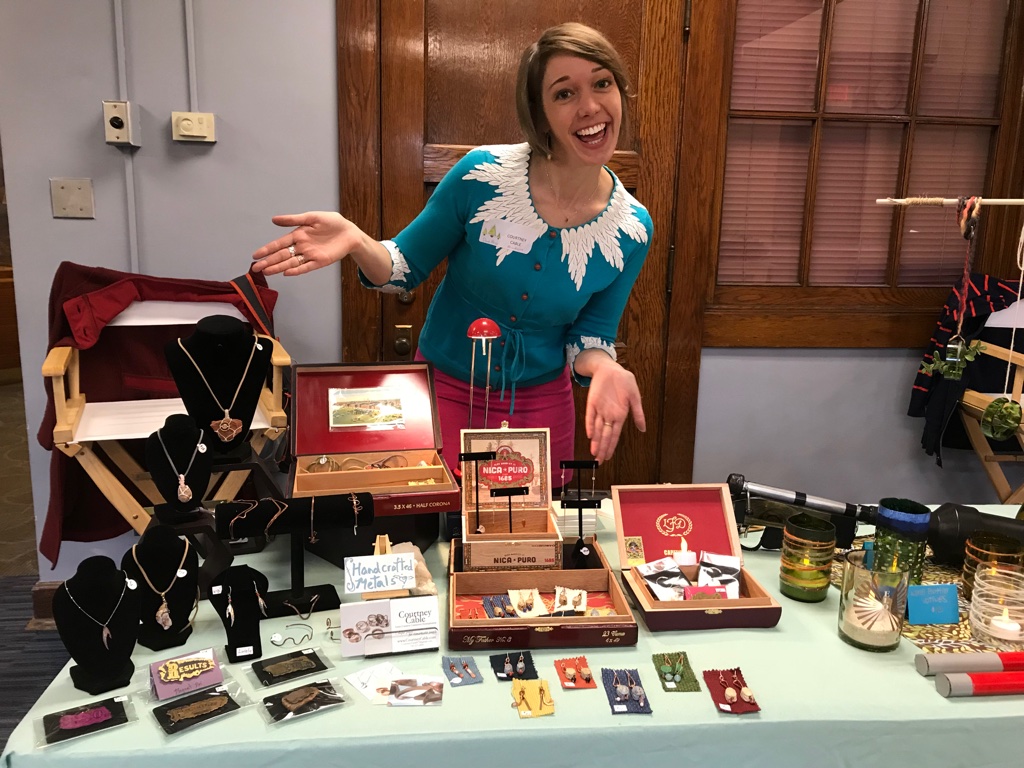 More about Courtney Cable  
As Rising Arts Leader honoree, Courtney is a civic-minded professional who works with artists in the visual and performing arts. She is the Creative Director of Curated Storefront, a series of ongoing exhibitions that activate unused storefronts with multimedia art installations in downtown Akron along main, Market, and Exchange streets.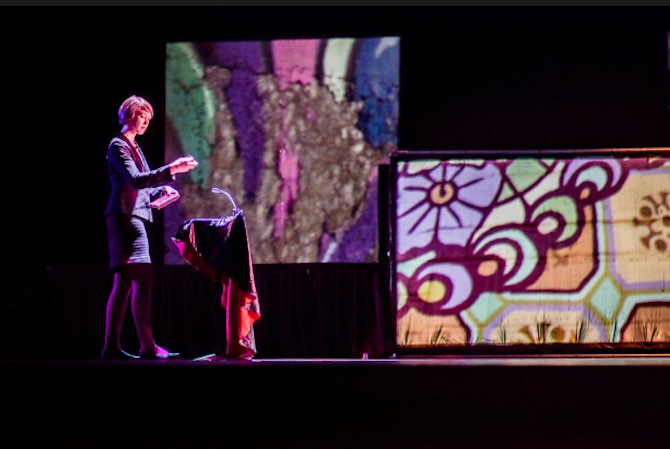 "What I love about Akron are the roots my family has placed here and the sense of purpose given to us by the vibrant local arts scene," Courtney said. "Akron is close enough to my hometown (Toronto, Ohio), yet far enough away that I am able to enjoy the benefits of both a bustling urban lifestyle and a familiar rural family setting. In the process of moving to this city and exploring its cultural assets, I found a new sense of place and pace of life. In that, I gained a new family, one in the arts."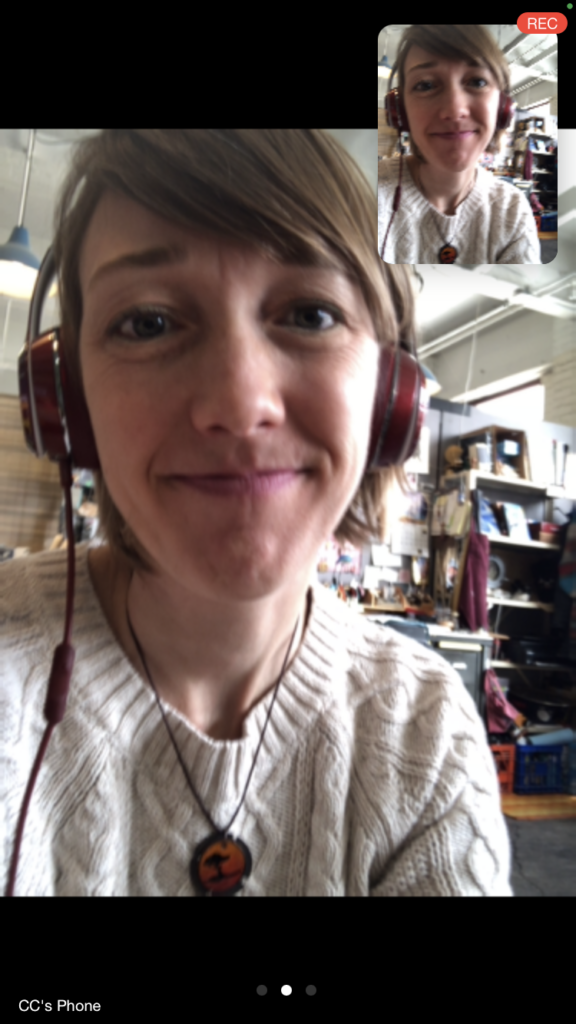 "I am thankfully shy and grateful for the recognition of my contributions to the arts and cultural landscape, as accolades are not something I typically seek. I'd also like to thank those who: helped inspire me, took me under their wings, welcomed me into their homes/creative businesses/studios, opened doors so I could peek in, replied to out-of-the-blue emails and creative requests, invited me to play on their teams and collaborate on projects, and introduced me to the existence of a much larger national and international art scene. It is with gratitude, colorful memories, and an accumulated long list of CV bullet points that I thank you for your contribution to my creative journey in the arts."
To keep up with Courtney's endeavors, visit the Curated Storefront website and find her on LinkedIn, Facebook, Twitter, and Instagram.