Summit Artspace Media Kit
Summit Artspace, located at the corner of Market and Summit in the Historic Arts District of downtown Akron, is a hub for local artists and creatives. The mission of the nonprofit organization is to support local artists professionally, creatively, and financially. Summit Artspace also engages the community with artists by providing exhibitions and public programs. 
Summit Artspace is home to artist studios, creative businesses, and five galleries with new exhibitions four times each year. It is the site of several local arts organizations, including the Akron Society of Artists and the Artists of Rubber City. There are offices, galleries, performance spaces, workshop areas, and meeting rooms available to mission-specific creative businesses. The building is owned by the County of Summit, which has been a significant and valued supporter of Summit Artspace. Summit Artspace attracts thousands of visitors each year both physically and virtually. 
Summit Artspace is a nonprofit arts organization connecting artists and artist-serving organizations to the resources they need to thrive professionally, creatively, and financially. It provides artist studios, exhibitions, and programs in Summit County, and serves as a vital place for the public to engage with the creative community.  
Summit Artspace's historic building has been an Akron landmark since 1927 when it was commissioned by John S. and James L. Knight as the new headquarters of the Akron Beacon Journal. Standing three stories tall and boasting a whopping 55,000 square feet, the building has been an epicenter of excitement and creativity for nearly a century.
On November 10, 1927, U.S. President Calvin Coolidge started the paper presses using a telegraph key in the White House. 20,000 visitors attended the three-day housewarming event that followed. The Knight brothers relocated the Beacon Journal in 1938 and the Akron Public Library purchased the building in 1940. It was used as the library's main location until 1969. Small manufacturing companies used the building until 1976 when it was purchased by Summit Cou
Summit County has previously leased the building to the Summit County Historical Society, the MRDD board, and the Akron Work Center. The building is now leased by Summit Artspace and is enjoyed by resident artists, creative organizations, and the public. The building retains many of its original features, including a manually-operated freight elevator, John S. Knight's safe, and of course, the ornate art-deco façade.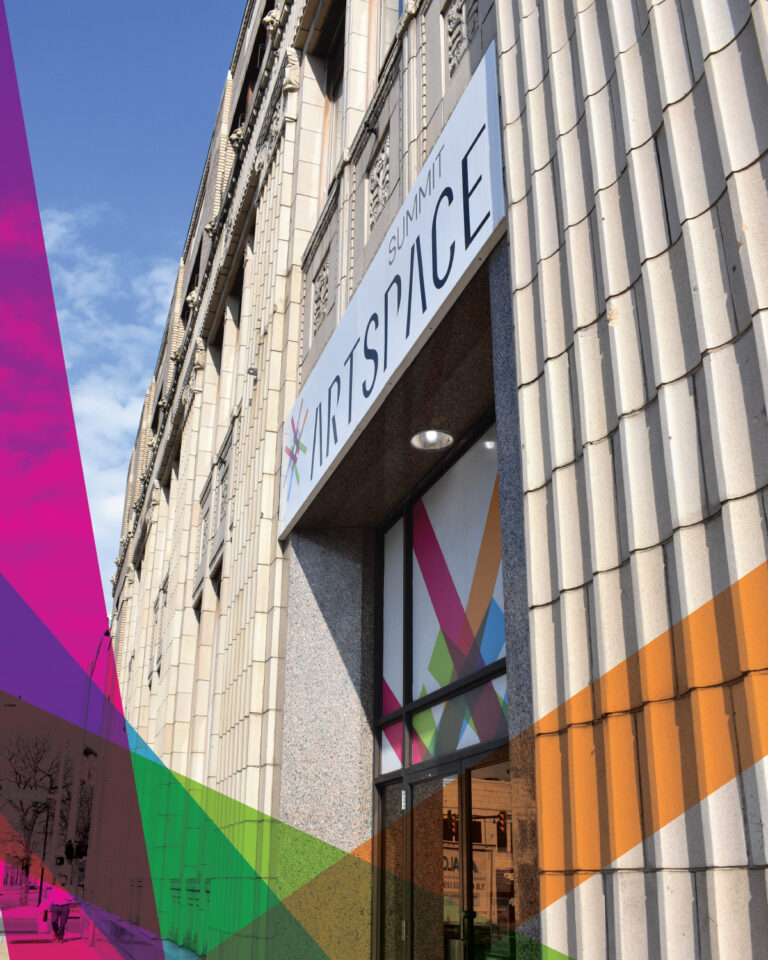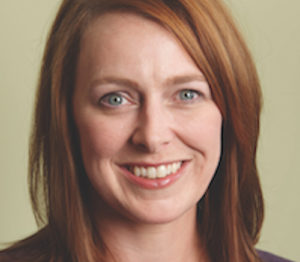 Heather meeker
Heather Meeker is a results-driven nonprofit leader with a passion for achieving organizational vision in the arts, culture, and education fields. Her expertise includes strategic planning, team building, partnerships, project management, relationship-based fundraising, external affairs, and financial oversight. Heather is a specialist in creating artist-centered, artist-led initiatives as well as arts education partnerships. Before joining Summit Artspace as Executive Director in 2021, she was Executive Director of The Musical Theater Project for twelve years. Heather has her B.A. from Hiram College and her M.F.A. in Theatre/Arts Administration from Virginia Tech. .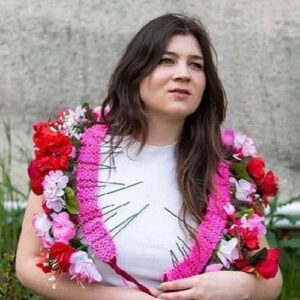 Natalie Grieshammer Patrick
Director of Artist Resources
Natalie Grieshammer Patrick is an artist, musician, and arts administrator from Akron, Ohio. She holds a B.F.A. in Fiber and Material Studies from the Cleveland Institute of Art and an M.A. in Arts Administration from The University of Akron. Past positions include Gallery Director at Praxis Fiber Workshop, Member Program Manager at the Cleveland Museum of Art, and numerous programming and fundraising responsibilities at Akron Soul Train. Natalie is also Strategic Planning Advisor and Partner at Akron Recording Company, a recording studio and record label founded in 2018.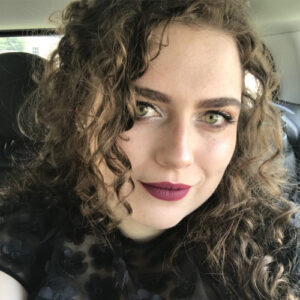 Sam Imrie
Gallery and Programs Assistant
Sam Imrie has her B.A. in Art History from The University of Akron Myers School of Art. She was a Gallery Assistant at the Emily Davis Gallery and is a Curatorial and Research Assistant at the Canton Museum of Art. Her research interests are the intersection between the visual arts and literature.
Jaclyn Hale
Community Engagement Coordinator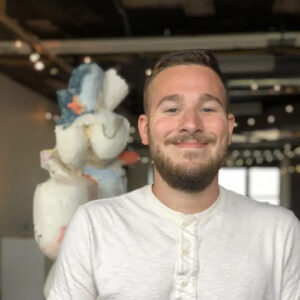 Antonio RION
Antonio Rion joined Summit Artspace as Development Intern in August 2021. He is a Graduate Assistant from the Arts Administration M.A. program at The University of Akron. Antonio received his undergraduate degree from Kent State University in Music Performance with a concentration in flute. He has always been interested in the arts, specifically music. In his undergrad, Antonio was very active in ensembles. That was where he discovered his love for advocating for the arts. A native of Dover, Ohio, Antonio now resides in Kent.
Executive Committee 
President
Diane Lightner
Clearsulting
Vice-President
Michael Steel, Esq.
Steel and Company Law Firm
Treasurer 


Linda Diefendorf
Brio Performance Solutions

Secretary
Robert "Larry" Tucker Esq.
Attorney at Law (Retired)
Directors 
John Fitzpatrick 
Senior IT Manager
Sherwin-Williams Company


Gina Betti
Financial Advisor
Edward Jones


Lou Camerato
Artist


Kristen Nervo Dowey
CEO
OneKey Virtual Care



Megan Eberhart
Ballif to Judge Jill Flagg Lanzinger
Barberton Municipal Court



Kurt Kleidon
President
Kleidon and Associates



Nikki Marchmon-Boykin       
Kent Roosevelt High School, Black Diamonds



Jill Oldham
Senior Program Manager
Leadership Akron



Roberta Rogers
Recreation Supervisor
City of Akron Recreation and Parks

 

Starleen Saulsberry
Jobs Plus Success Life Coach
Akron Metropolitan Housing Authority

 

Stephanie Smith
Strategic Marketing and Engagement Manager,
BMF Bober Markey Fedorovich  

 

Crystal Snyder
Office Manager
Central Graphics



Karen Starr 
Hazel Tree Interiors
Robert B. Trattner, Esq.
Attorney/owner
Thomas Trattner and Malone LLC

 
Please use this secure link to access digital media such as the Summit Artspace logo, supplemental photos, et cetera. Additional media assets are available upon request. Please contact Grace Carter, Community Engagement Coordinator, to request additional media assets (grace@summitartspace.org). 
Media Contact 
Media may contact Jaclyn Hale, Community Engagement Coordinator, with questions.  
Email: Jaclyn@summitartspace.org
Phone: 330-376-8480, ext. 3 
Social Media and Website 
Follow Summit Artspace on social media: Instagram, Facebook, Twitter, LinkedIn.  
Website: https://www.summitartspace.org/