CURRENT CALLS:
~ Arts Alive Silent Auction

~ A View From Within

~ Me, Myself and I?
---
ARTS ALIVE SILENT AUCTION
CALLING ALL ARTISTS TO PARTICIPATE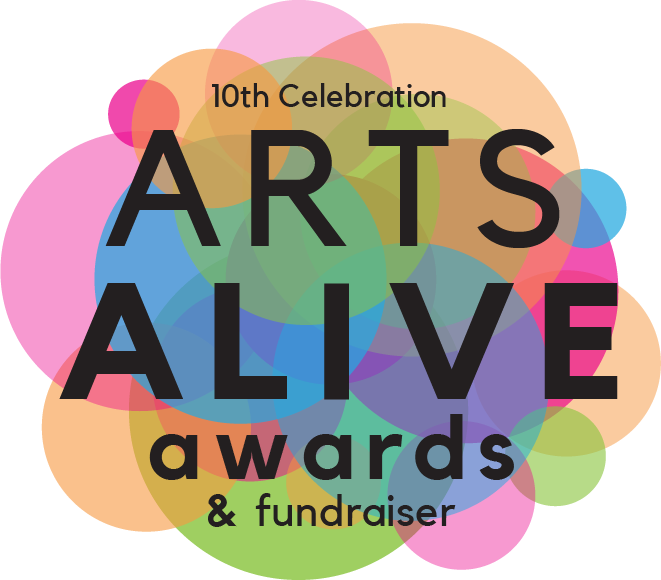 For all inquiries about the Summit Artspace Arts Alive Auction, email Daniel Coffield, auction coordinator at coffieldstudios@gmail.com.
Artists are sought to create unique artwork to donate to Summit Artspace. The art will be exhibited and auctioned off at the Arts Alive celebration on June 11, 2019.
Summit Artspace's 10th Arts Alive Awards and Fundraiser celebrates achievements, milestones and contributions to local arts and culture, while honoring individuals and groups that enrich our lives through their participation in the arts and whose achievements are outstanding.
THE SILENT AUCTION NEEDS YOU!
As part of the event, local artists are called to donate artwork for the auction that will take place during the Arts Alive event. All proceeds directly benefit community exhibitions and art programs at Summit Artspace.
This year we are abandoning the "Out- of-the-Box" concept and opening it up to all art forms! We are hoping to revitalize and increase participation in this event by opening it up to a wider variety of styles, mediums and encouraging artists of different backgrounds to contribute.
PROCEEDS BENEFIT GALLERY SHOWS
The concept is simple—donate your time and talent to create a work of art that will be displayed and sold during the Arts Alive celebration silent auction. All proceeds will directly go to supporting Summit Artspace, which is dedicated to showcasing work by local artists and providing opportunities for the community to experience exceptional local art.
Donor Perks:
Art donors will receive a 50% discount on the admission price to Arts Alive 2019; $32.50 reservation!
Increased exposure, resume building, publicity, and name recognition
Publicity in Arts Alive and Summit Artspace-related materials
Satisfaction of supporting your local community art center
Tax deductible art donation to a nonprofit organization
Get your art into the hands of private collectors
Eligibility for art donors to participate in Group Exhibition at Summit Artspace in 2020, Curated by Daniel Coffield
How to Participate:
This year we are asking that artists include mini artist statements (250-500 character max) for the potential buyers. We are hoping this gives buyers more information about you, your process and your art. You can submit this artist statement directly into the participation commitment form when you fill out the Google Form. We may use the statements during promotions and when advertising all the amazing artists' work!
Complete the Arts Alive Art Donor participation commitment form by signing up on Google Forms using the following link: https://forms.gle/Q1orQH3hzGV9ob2X7
2019 Art Ideas:
Create something new and exciting
Use your imagination
Your art can be traditional or outlandish, literal or conceptual, three-dimensional or two-dimensional
Your art can be functional or purely decorative
Size of the work should be easily portable, lightweight, and manageable
Art should be display ready
Use mediums that reflect you as an artist
Important Dates:
Friday, May 3, 2019: Participant Commitment Forms Due
Friday, May 17, 2019: Finished Artwork delivery to Summit Artspace from 12 pm – 7 pm
Tuesday, June 11, 2019: Arts Alive Awards & Fundraiser, 6 pm
Contact:
Daniel Coffield, Summit Artspace Arts Alive Auction Coordinator: coffieldstudios@gmail.com
---

A View from Within
Juried Exhibition
May 31, 2019 – July 6, 2019
SUBMISSION SITE: Click HERE
All individuals bring their own perspective to what they see and how  they interpret it.  The artist's view reflects their view of the world  around them. Artists can isolate the view or expand the view, direct our  vision or simply allow us to set our own boundaries.  There may be no  boundaries. This exhibit invites artists to establish their own view  from within and to direct or not direct the viewer's perspective.  The frame of reference for each individual as they view the work will  translates differently.  The artist will invite the audience to peer into what otherwise may lay dormant and unfamiliar to them.  All artists  are challenged to share their view of the world from any perspective in  the medium of their choice.  Invite others to consider your field of  vision as the mirror for what they see our world to be. Invite them in  to see your view.
Eligibility:
The exhibition is open to artists residing in or attending school in the following Ohio counties: Summit, Cuyahoga, Medina, Stark and Portage.
Deadline for Entry: Friday, May 10, 2019; midnight
Entry Fee: $15
See all criteria at submission site. 
---
Me, Myself and I?
Juried Self-Portrait Exhibition
July 19, 2019 – August 31, 2019

SUBMISSION SITE: Click HERE
A self-portrait is a representation of an artist that is drawn, painted, photographed, or sculpted by that artist. Artists have been making self-portraits since the earliest of times, sometimes depicting themselves as the main subject or as important characters in their work.
Me, Myself and I? is an exhibition of self-portraits with all the works depicting the artist that produced it. The exhibit, juried by noted local artist and educator, Ron White, is open to all artists working a variety of mediums, such as sculpture, painting, drawing, and photography. Both 2D and 3D works will be accepted.
All styles of self portrait are encouraged including realism, abstraction, representational, self-portraiture, traditional, conceptual and modern are encouraged. Artists are encouraged to use this exhibition to fully explore their own image and provide the exhibition audience with a inside view of the Me, Myself and I? hidden inside.
Juror Ron White is known for his captivating and often haunting images, often of himself, that allow the viewer a glimpse of his view of the world, how he is affected by what he sees, and how he wants you to view both his work and him.
Eligibility:
The exhibition is open to artists residing in or attending school in the following Ohio counties: Summit, Cuyahoga, Medina, Stark and Portage.

Juror: Ron White, Artist and Art Educator

Deadline for Entry: Monday, June 17, 2019
Entry Fee: $15

See all criteria at submission site.