The 18th Kaleidoscope Juried Art Exhibition
Summit Artspace|Main Gallery
November 20 – December 19, 2020
Deadline: November 9, 2020 at midnight
The 18th Kaleidoscope Juried Art Exhibition is an annual holiday show presented by the Alliance for the Visual Arts (AVA). This show is open to all current members (dues paid by Dec. 31, 2019) of the society organizations of AVA: Akron Society of Artists (ASA), Artists of Rubber City (AoRC), Cuyahoga Valley Art Center (CVAC) and Women's Art League of Akron (WAL).
Deadline: November 9, 2020 at midnight
Entry Fee:  $30 per entry, up to two separate entries
Media: Open to all visual media
Juror: Christy Davis, Curator of Exhibitions at Canton Museum of Art
Notification of Acceptance: November 11, 2020 by midnight
Drop Off: November 16, 2020
Opening: November 20, 2020*
Awards: 1st place $200, 2nd place $150, and 3rd place $100 and four honorable mentions. Juror's Awards announced online at 7 p.m. on Nov. 19, 2020, on Summit Artspace social media and website. The People's Choice Award of a hand-crafted Kaleidoscope by artist Bob Pozarski will be announced December 19 on social media and the respective organization will notify the winning artist at the close of the show.
Pick Up: December 21, 2020
REGISTER | DETAILS HERE.
---

Market on Market: Holiday Edition
Summit Artspace on East Market St.
Be a vendor for Summit Artspace's Market on Market-Holiday Edition! This in-person holiday sale will be in conjunction with our open artist studios and galleries on 4 Saturdays, including Small Business Saturday.
Open to artisans who sell and exhibit locally made products and live, work or play in Northeast Ohio.
Saturday, November 21st Noon – 5:00 PM
Saturday, November 28th Noon – 5:00 PM
Saturday, December 5th Noon – 5:00 PM
Saturday, December 12th Noon – 5:00 PM
---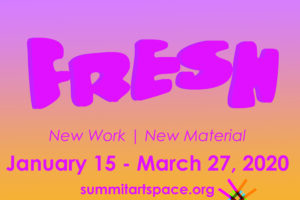 January 15- March 27, 2021
Betty and Howard Taylor Main Gallery
 Take your art in new directions using a FRESH perspective in the 17th annual juried FRESH exhibition. Art accepted as part of this annual exhibition must be innovative and challenging to both the viewer and the artist. Accepted artists will have pushed the boundaries of what art can be– stylistically, conceptually, or technically– and will challenge the viewer to see the world through a new lens. Accepted work will feature novel material, contemporary and unique conceptual thinking and demonstrate a high level of skill in the artist's visual language. Work must have been created since January 1, 2020 and not previously displayed in Summit Artspace.
Art is not what you see, but what you make others see. – Edgar Degas
Deadline for Entry:  December 20, 2019 Midnight
Entry Fee: $15
Drop Off: Sunday, January 10, 2020
Juror: TBD
Media: all media types
Pick up: Sunday, March 28, 2021
---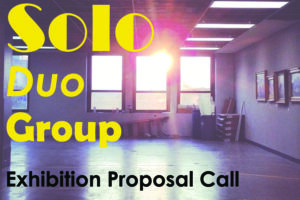 Exhibition Proposal Call
We invite individuals, groups and curators to be considered in our 2021 exhibition schedule at Summit Artspace in one of our 5 gallery spaces at our 140 East Market Street location. We welcome new and exciting themes and are looking for a diverse range in skillsets, backgrounds, material and critical inquiry.
DUE December 30, 2020