Poets are invited to submit poems to "I Thought I Heard a Cardinal Sing," a forthcoming anthology. Summit Artspace will hold an event around this project in May 2022. See details regarding submissions below.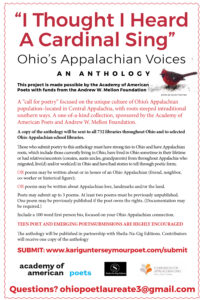 Deadline: October 31
Click here to submit!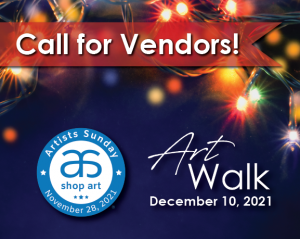 Pop-up vendors are invited to participate in
Artist Sunday on November 28 from 12-5 p.m.
and
ArtWalk on December 10 from 4-8 p.m.
Apply to one or both with the same application! The application is due by Friday, October 22 at 11:59 p.m. You will be notified of acceptance by Friday, October 29. Open to artisans who sell locally made products and live or work in Northeast Ohio. Find more details and apply on Submittable! Click
here
to submit.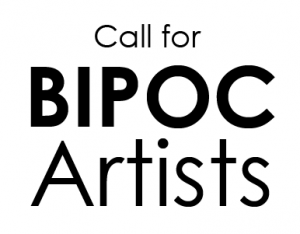 Summit Artspace invites local BIPOC artists to apply for a funded solo exhibition juried by Dara Harper and J. Leigh Garcia. Through a blind-juried process, one artist will be selected to receive a stipend of $1,000 in support for the creation of a solo exhibition in Summit Artspace's 3G Gallery during the 2022 Spring Exhibition Season. The exhibition is funded in part through general operating support from Ohio Arts Council, Akron Community Foundation, and GAR Foundation.
The application opens on October 1, 2021, and closes on December 15, 2021.
You will be notified of acceptance by January 15, 2022. More details and the application can be found on Submittable. Click
here
to submit.


Fresh 2022
January 14 – March 26, 2022 Betty and Howard Taylor Main Gallery 140 E. Market St | Akron, Ohio
Call for Visual Art
 Take your art in new directions using a FRESH perspective in the 18th annual juried FRESH exhibition. Art accepted as part of this annual exhibition must be innovative and challenging to both the viewer and the artist. Accepted artists will have pushed the boundaries of what art can be– stylistically, conceptually, or technically– and will challenge the viewer to see the world through a new lens. Accepted work will feature novel material, contemporary and unique conceptual thinking and demonstrate a high level of skill in the artist's visual language. Work must have been created since January 1, 2021 and not previously displayed in Summit Artspace.
Art is not what you see, but what you make others see. 
– Edgar Degas
Juror: 
Jared Ledesma, Senior Curator at the Akron Art Museum
Deadline for Entry: 
 December 15, 2021, 11:59 p.m.
Entry Fee:
 $15
Notification of Acceptance:
 December 22, 2021
Drop Off:
 Monday, January 3, 2022
Media:
 All media
Opening:
 Friday, January 14, 2022
Pick up: 
Monday, March 28, 2022
Eligibility:
 The exhibition is open to artists who have a connection to Northeast Ohio. Must be at least 18 years old to enter. Artwork must be completed upon submission. Jurying will be done via digital image. Artists may submit 
one artwork piece per submission
 for consideration, and may submit up to three high quality digital images (.jpg, .pdf, .tiff. .png) of the artwork entered. Artists may submit up to 
three entries
 for consideration in the show, 
but each entry must be submitted separately
. The images must accurately represent the finished work and accepted work must be professionally presented for exhibition (see notes below). 
Artist's name cannot be in the file name of digital images. 
 Submissions that include the artist's name will be disqualified. Notification of the juror's decision will be made via email by December 22. Accepted work must be delivered to the Main Gallery at Summit Artspace on E. Market on Monday, January 3rd, 2022 during the hours of 10:00 am – 2:00 pm or 4:00 pm – 6:00 pm.
Size and Weight Limits:
Final installation size of 2-D work cannot exceed 4′ (48″) wide or 7′ (84″) high.
3-D work must not exceed 39″ in diameter, nor may any single component of the work exceed 50 pounds.
All wall mounted artwork must be wired with appropriate hardware for weight of piece, no saw tooth hangers
Screws are not used for any installation
All work must be identified (labelled) with the artist name and contact information when delivered.
Summit Artspace has a limited number of pedestals available. The artist maybe required to provide a special display fixture appropriate for the installation. Please note all displays are subject to Summit Artspace approval. Suitability of works which must be suspended, require a power source, are between 35-50 pounds, are close to the size limitations or have other special installation requirements will be determined on an individual basis. Professional installation will be provided by Summit Artspace. Care will be taken when handling and displaying all artwork; however Summit Artspace waives responsibility for either damage or loss of artwork.Upon entering you will be emailed future call for art opportunities at Summit Artspace.
Click
here
to submit.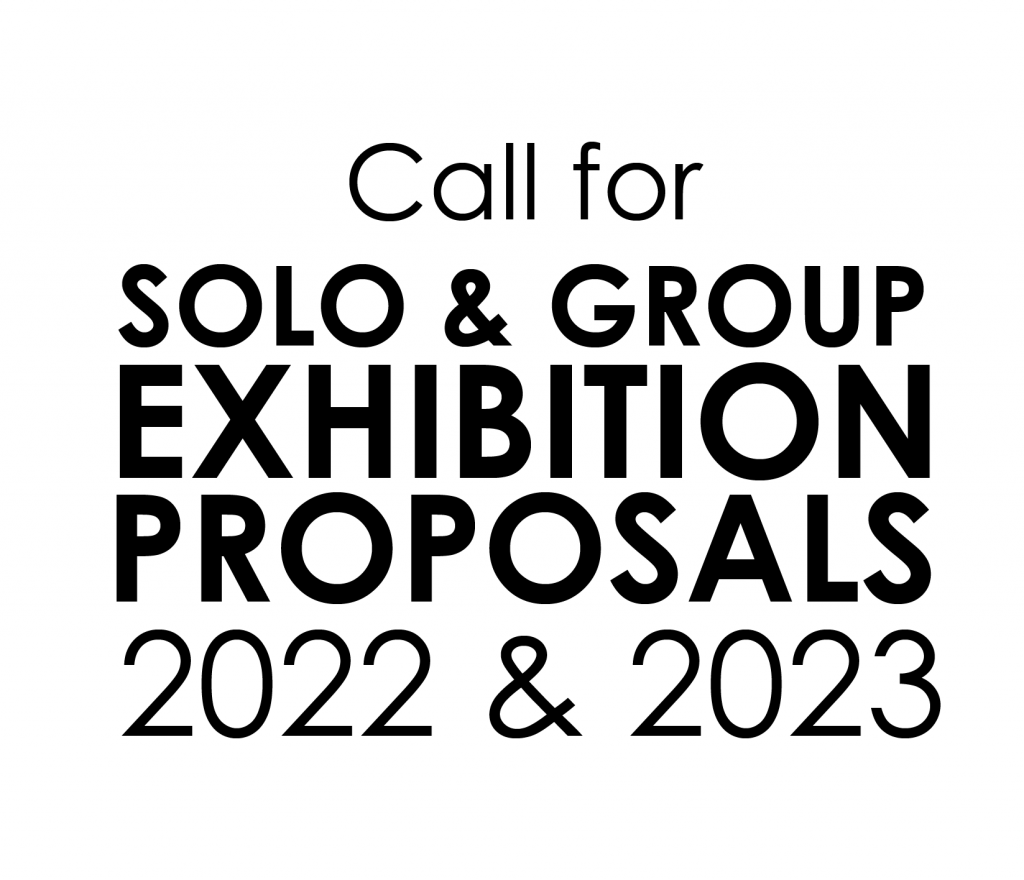 Summit Artspace has several openings for exhibitions from July 2022 through June 2023. Apply to organize a group exhibition of local artists to be shown in the Second Floor Gallery, a large gallery with plenty of space for artists to dialogue in exciting ways. Emerging local artists may apply for a solo exhibition to display a new body of artwork in the 3G Gallery, located on the third floor. Call opens November 1 and deadline for submissions is January 31 and artists will be notified of their acceptance by February 15. Find more details and apply on Submittable. Questions or concerns? Please email 
natalie@summitartspace.org
.