The Arts Alive Awards were created in 2001 to recognize gifted artists, art educators, and change-making advocates and volunteers with an inspiring celebration of achievement.
Summit Artspace is searching for sponsors to help honor regional artists who are making an indelible mark on our region's cultural landscape and bring art to life.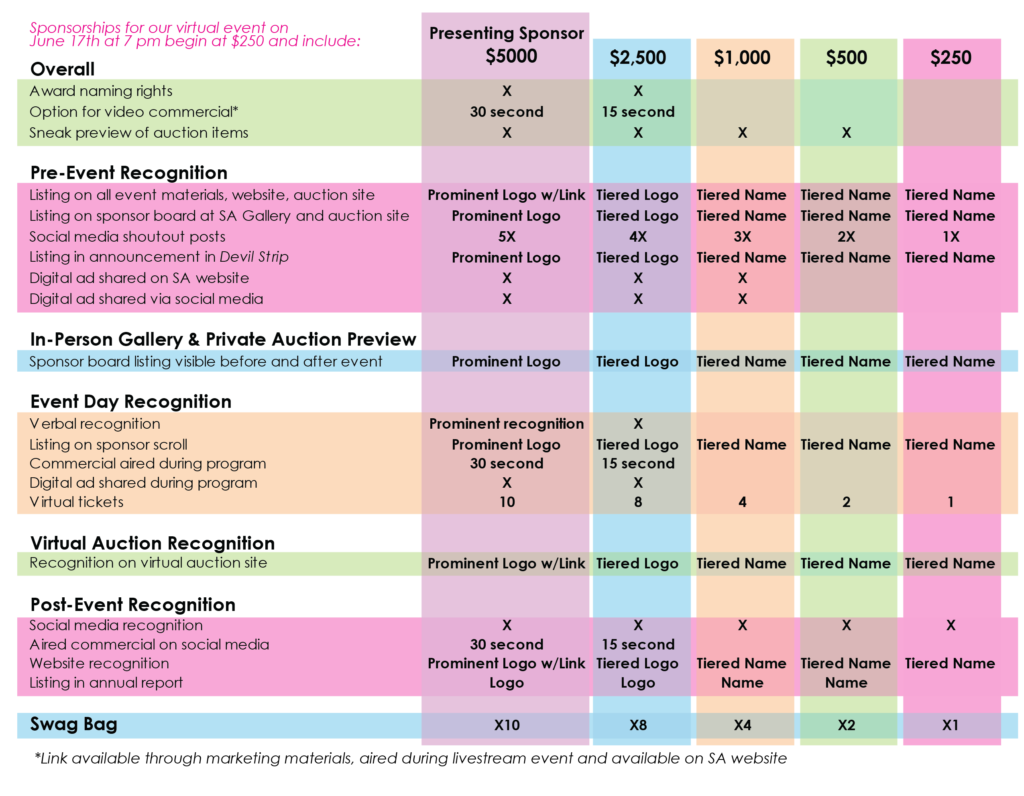 Proceeds benefit the mission of Summit Artspace to connect artists to the community and to the resources they need to thrive professionally, creatively, and financially.
The deadline for inclusion in all recognition vehicles is May 10.
For more information and to secure your sponsorship, contact Executive Director Heather Meeker at 330.376.8480, ext. 2 or heather@summitartspace.org.