Thursdays 6:30-9pm/September 26, October 3, 10, 17, 2019
Class Fee: $90 non-member, $85 member of Artists of Rubber City
Instructor: Karen Koch
Overview:
Etsy is a popular platform for selling handmade items, but does it work for artists? Yes, it can, with a little extra effort and know-how.
The instructor is a full-time artist who sells artwork online and in person. She has taught online entrepreneurship using Etsy for 2 years, and has been an Etsy seller for 10 years*.
This class is designed for novices. It is a working session, so be prepared to start creating your shop and get to work!
In this session, you will learn:
Pros and cons of selling online
Etsy features and benefits so that you can decide if it is right for you
What can – and cannot – be sold on Etsy
Creating a basic listing
Taking good photos
Finances: fees, shipping, pricing
Etsy etiquette
Identifying your target customers
Building a brand (even artists need to do this)
Getting found in search
Supplies list:
A laptop or tablet that is WiFi enabled.
Smart phone (iPhone or Android). We will be downloading apps.
Bring one of your handmade items to the first class.
Your checkbook and credit card (you will need them to set up a seller account)
*This class is not sponsored by Etsy. The instructor is not employed by Etsy.
About the Instructor: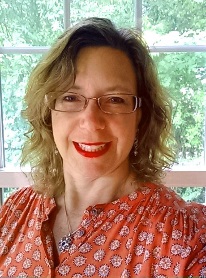 In addition to being a full-time artist, Karen is also an educator and entrepreneur with a background in web content, search engine optimization, and online marketing. She has been selling online for 15 years and teaching others to do the same for two years.