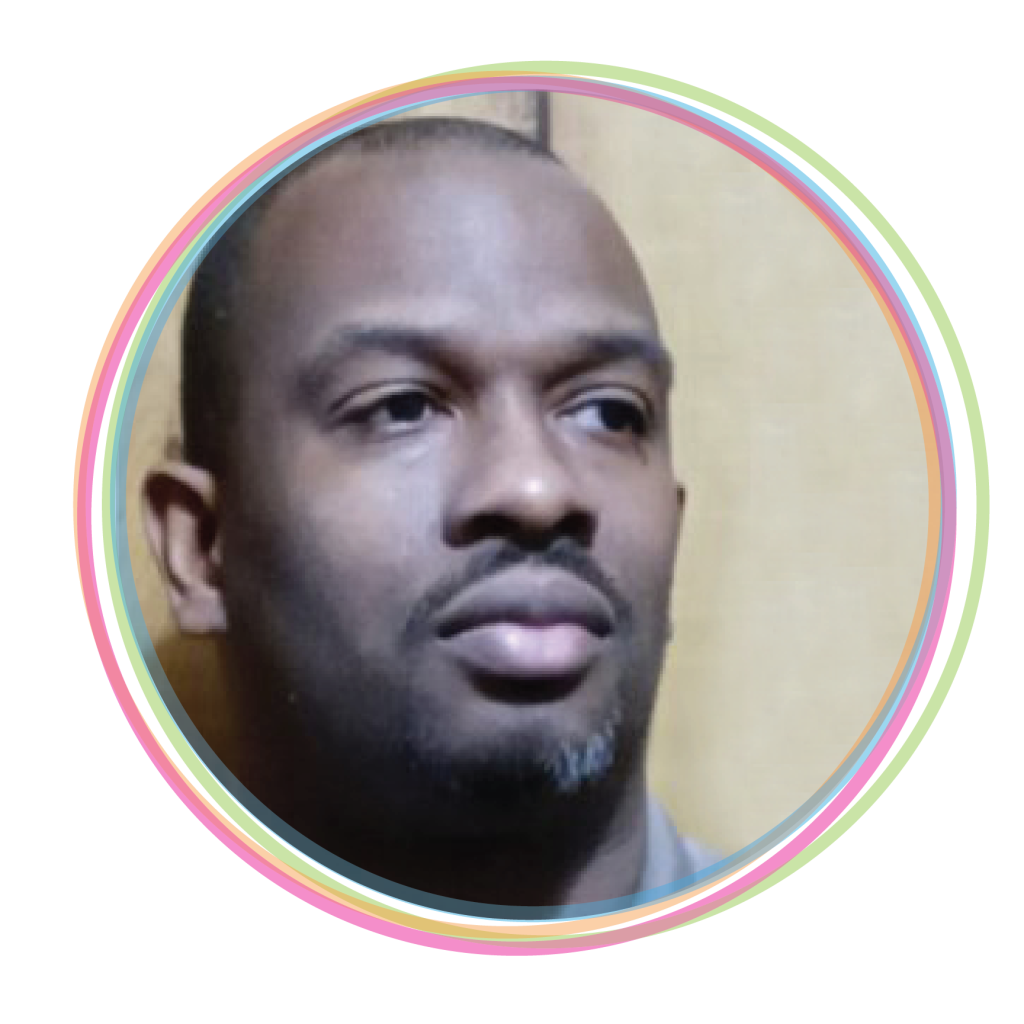 Outstanding Artists: Individual artists whose work within their field has made a significant impact within the discipline over five years or more.
Jason F. Blakely is a local poet and author, creative community content creator, and owner of Poetry Is Life Publishing, a small poetry book publishing company in Akron. His love for poetry and bringing people together through poetry is a necessary and joyous responsibility that he takes pride in and a process he has great respect for. He is the author of five poetry books, Collecting Ghosts: The Antique Future (2022), Collecting Ghosts: Love Poems, Love Notes, Pictures & Wedding Vows (2020), The Sinner Who Sits In The Back Of The Church Has Something To Say! (2018), My Conscience Is My Pimp: Street Corners Of My Mind (2016), and Now! My Conscience Speaks: Whispers From Poetry's Womb (2012). He also creates many opportunities for others to share their poetry through compilation books and poetry contests: The Voices of Real Poetry Compilation Books (1-7), The Poetry Is Life Book Award (2018, 2020, 2021, 2022, 2023), The A Mother's Love-Mother's Day Poetry Contest (2017-Present), The A Father's Heart-Father's Day Poetry Contest (2017-Present), The Pizza & Poetry Contest (2023), and the Akron Public Schools Be Kind 330 Expressions of Kindness Poetry Project (Fall 2023), and more. Blakely has had the honor of publishing 40 poetry books, including compilation and individual books by so many talented poets and writers. Blakely also enjoys collaborating with community members and businesses to bring poetry into new spaces, allowing people to experience the beautiful and necessary art of poetry.
Blakely is the grateful husband of Michelle Blakely and the proud father of three children: Jaylynay, Jaleeya, and Jason F. Blakely, Jr. He is the brother of Christopher Blakely and Nina Williams and the son of Kermitt and Judith Blakely. He has benefited from many people pouring into him. Mr. & Mrs. Owens, Officer Michael Gould, Michele Olivieri & Fred Cruz, Duane & Lisa Crabbs, Phil Talty, Joe May, Jim & Melody Dietz, Pastor Bryant & Mrs. Lois Bryant, Valarie Pugh Peake, Larry Jackson, Michael D. Curry, John Glover, Joe Tucker, Bobby Irwin, Tony Gamblin, and others have supported and encouraged him throughout the years. He likes to spend time with his family doing different things or doing nothing—just being with them is enough.