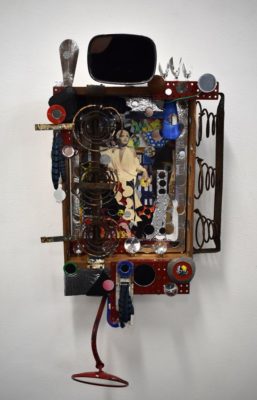 PARALLAX Contemporary Art Juried Exhibition
July 13 – August 18, 2018
Summit Artspace on East Market
140 E. Market St., Akron
ARTIST DISCUSSION PANEL
Thursday, August 16 , 2018; 7 pm
Reserve a seat at bit.ly/2tA10QZ.
NEW EXHIBIT AT SUMMIT ARTSPACE GIVES LOCAL ARTISTS
CHANCE TO BE PART OF NEO FRONT INTERNATIONAL
AKRON—Summit Artspace and its upcoming show, the Parallax Contemporary Art Juried Exhibition, will be part of the Akron area's dynamic art contribution to FRONT: International Triennial for Contemporary Art, spreading across Northeast Ohio from July to September 2018.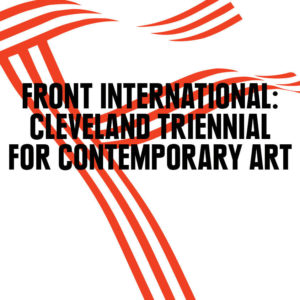 Parallax, contemporary works from local artists, runs until Aug. 18, 2018. Summit Artspace is located at 140 E. Market St., Akron.
FRONT International: Cleveland Triennial for Contemporary Art is an exhibition comprised of artist commissions, performances, films and public programs that will launch July 13 and 14, 2018 and goes until Sept. 30, 2018.
Tagged An American City: Eleven Cultural Exercises, the art event will showcase an ambitious roster of projects, including performance and theater, in collaboration with museums, civic institutions and alternative spaces across Cleveland, Akron and Oberlin.
With a roster of national, international and area-based artists at all points in their career, FRONT will examine the ever-changing and politically urgent conditions of an American city.
"You will see some very fine pieces in Parallax by local artists who wanted to be part of the excitement, breadth and resolve of FRONT. Having FRONT extend to Summit Artspace and the Akron Art Museum is a great honor. We think our audience will really be open to all of the arts and culture opportunities coming with FRONT," said Kamelia Fisher, executive director of Summit Artspace.
The juror for Parallax is C. Arthur Croyle, an artist, art educator and vice president of the Akron Society of Artists. Born in Akron, Croyle is a graduate of The University of Akron with a degree in graphic design. After completing graduate work in Indiana, he taught in the fine arts departments at universities in Ohio and Iowa.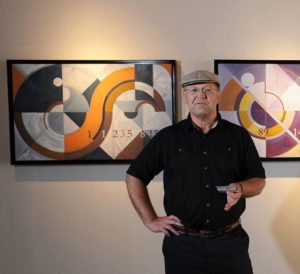 JUROR'S STATEMENT, C. Arthur Croyle
There is a solid tradition and history of art in the Akron area. It has been generally rooted in the blue collar no-nonsense culture that has shaped our city. For decades, exhibitions throughout the area have been dominated by carefully crafted work that has depicted familiar and beloved subject matter. The mastery of the city's artists could easily be recognised and judged by the viewing public. A number of well established artists have become familiar names and made decent livings practicing their craft here.
In the United States, only 1.4 percent of the adult population identify themselves as artists. The work on display in this gallery is produced by the creative outliers in this already small group. Their efforts push and expand the boundaries of visual art as we currently know it.
You will immediately notice that the subject matter is not particularly familiar. Recognizable and beloved imagery no longer dominates the picture plane or occupies the space. It is not always apparent what the message is, and often a piece on display may intentionally be filled with ambiguities or conflicting messages.
But now you are free from being a passive observer. You may have to apply yourself a little. You can still look, but you can discover and investigate, find buried and obscure imagery and meaning, notice  patterns, textures, and details. The artists' craft and skills are still on display but not simply dedicated to depiction. Color is freed from being representational too, now it can be symbolic or used to stimulate an emotion. Visual organization and hierarchy are apparent throughout the works in this exhibition and serve to organize the artists' thoughts and compositions.
There are some works on display more akin to formal studies, that have a meaning only if you assign it to them, other works are more forthright in their messaging, many are intentionally elusive. There is a wide spectrum of work on display. Some of it will resonate with you, some of it may not. Everyone will walk away with a different experience. That is one of the most intriguing aspects of a contemporary exhibition.
The artists in this exhibition are dedicated to their personal visions of the world around them. They are also drawing their artistic influences from well beyond the Northeast Ohio sphere. Contemporary art is created and exhibited throughout the world and so readily shared. While extending what they see happening globally, they are still so intrinsically motivated and yet…they need to share their work with you, for your examination and evaluation. Enjoy!
The works in Parallax reflect a globally-influenced, culturally-diverse and technologically- advancing world. Artists combine materials, methods, concepts and subjects that challenge boundaries and lack a uniform, organizing principle, ideology or "-ism."
Summit Artspace's connection to the regional art event, the exhibit highlights the parallax effect which suggests that a work of art is more than the image seen head on. The artist has imbued dimension even in a flat surface as the eye of the viewer absorbs the line, color and form from different angles. The show, new for 2018, focuses on contemporary works in 2D and 3D across all mediums.
Exhibit artists will participate in a panel discussion in the main gallery on Aug. 16 at 7 p.m. Reserve a seat at https://bit.ly/2tA10QZ. Summit Artspace's panel discussions have been gaining in popularity as community members come to appreciate the forum as a place to learn more about the skill and talent of local artists.
Summit Artspace's main gallery is open Thursdays and Fridays, noon to 7 p.m.; and Saturdays, noon to 5 p.m. Additional hours are on 3rd THURSDAY, July 19, 4-7 p.m., and Auig. 16, 5-8 p.m.; and also 5-9 p.m. Aug. 4 for Artwalk.
Parking is available behind the Summit Artspace building when visiting the gallery. Summit Artspace is handicap accessible and has an elevator.
Summit Artspace is a non-profit community art center organization that provides studio, exhibit and programming spaces in Summit County and the surrounding area for local artists and arts organizations; and is a center for art education open to all residents. Contact Summit Artspace at 330-376-8480. On the Web at www.summitartspace.org. Find us on Facebook, on Twitter at AkronAreaArts, Instagram and Snapchat.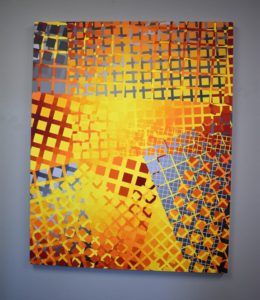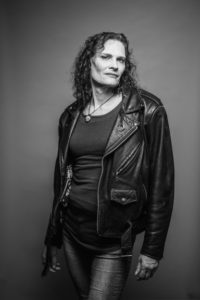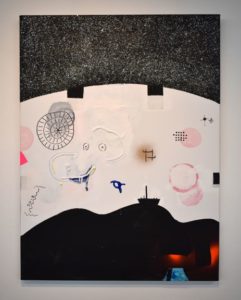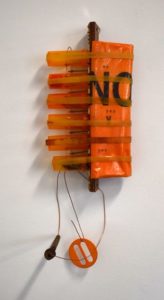 Parking behind the building
Handicap accessible
Summit Artspace Location
140 East Market Street
Akron, Ohio 44308
Phone: 330-376-8480
Map
Mapquest Driving Directions – click here
SUMMIT ARTSPACE IS SUPPORTED BY: