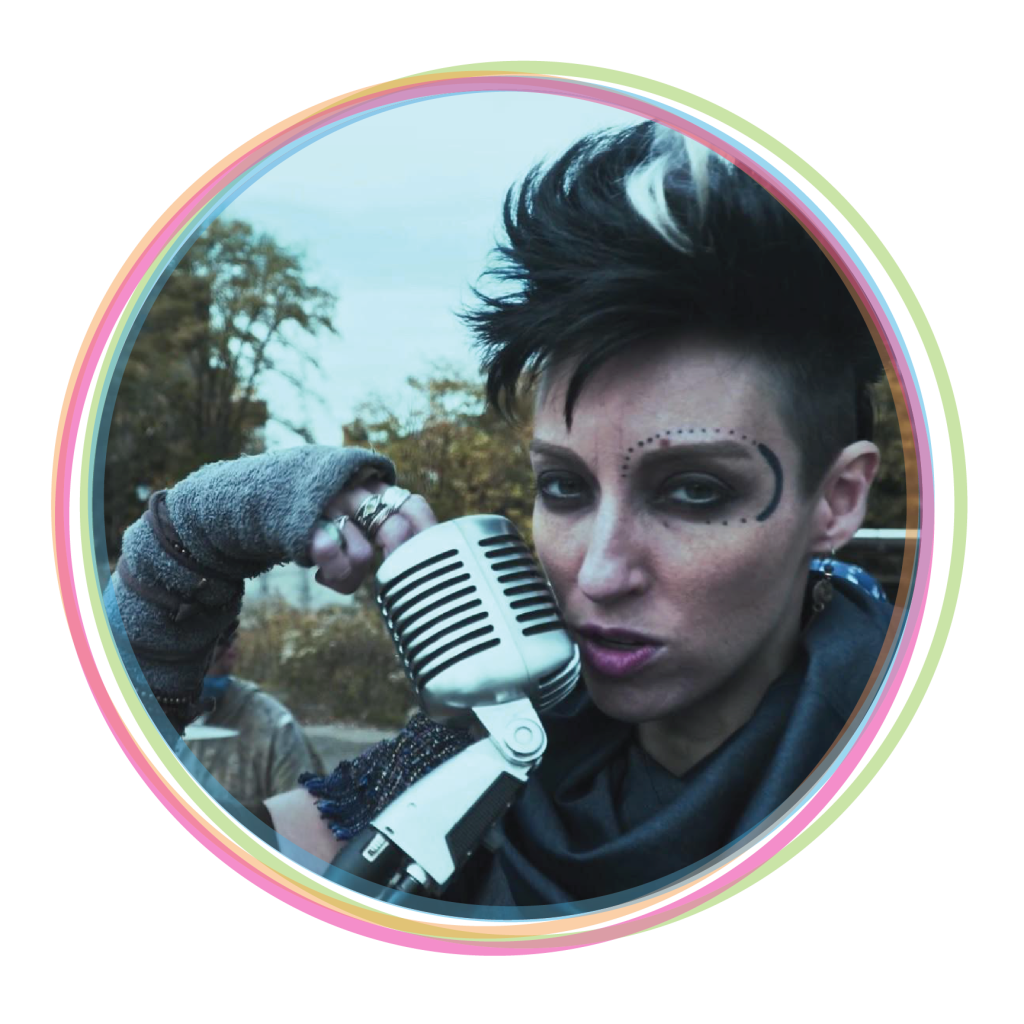 Outstanding Artists: Individual artists whose work within their field has made a significant impact within the discipline over five years or more.
Angie Haze is an award-winning singer/songwriter, multi-instrumentalist, composer, and producer. Her latest sound is evocative and experimental with a new, creep-pop appeal. Riveting and poignant, it features haunting vocal arrangements and diverse instrumentation. Haze's gritty performance features four-part vocal arrangements and a wide variety of musicians. Her band represents commonality that reflects the voices of distinct cultures.
Angie Haze is a queer-fronted act with songs that advocate for equality, Mother Earth, and the Animal Kingdom. She likes to call it "music for the under dogs." Haze has toured with Grammy- and Emmy-nominated producer, David Mayfield. She has opened for Jessica Lea Mayfield and The Avett Brothers as a part of the David Mayfield Parade. Haze had the honor and privilege to perform for Bernie Sanders' "Working Families Rally." She has shared the stage with Grammy-nominated artist, Valerie June, and six-time Juno Award-winning & multi-platinum singer/songwriter, Serena Ryder.
Haze has been a semi-finalist and finalist in the International Songwriting Competition multiple times. Her song, "I am, You are, We are Enough" won the first place People's Choice Award at the High Arts Festival. Her song, "Fireflies," won the Akademia Music Award for Best Folk/Americana song. She was a finalist in the International Acoustic Music Awards. More recently, Haze's new record, Time Thief, won the Gold Award for Best Album in the LIT competition. Haze and her "bandfam" (Chris Dudley, Justin Tibbs, André Frazier, Rachel Osherow, and Dr. Gina Wilson) made it all the way to the Quarterfinals in the National Opening Act Competition last summer, which won the attention of several record labels. As of November 2022, Angie Haze is officially a signed artist with FBP Music Group.