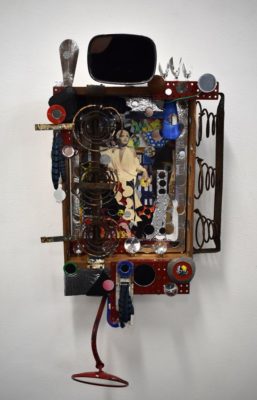 PARALLAX Contemporary Art Juried Exhibition
July 13 – August 18, 2018
Summit Artspace on East Market
140 E. Market St., Akron
Free and open to the public on Thursdays, Fridays and Saturdays.
ARTIST DISCUSSION PANEL
Thursday, August 16 , 2018; 7 pm
Reserve a seat at bit.ly/2tA10QZ.
Free and open to the public.
NEW EXHIBIT AT SUMMIT ARTSPACE GIVES LOCAL ARTISTS
CHANCE TO BE PART OF NEO FRONT INTERNATIONAL
AKRON—Summit Artspace and its current show, the Parallax Contemporary Art Juried Exhibition, are part of the Akron area's dynamic art contribution to FRONT: International Triennial for Contemporary Art, spreading across Northeast Ohio from July to September 2018.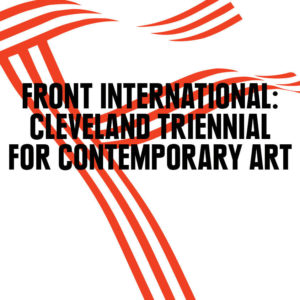 Parallax, contemporary works from local artists, runs until Aug. 18, 2018 at Summit Artspace on East Market, 140 E. Market St., Akron. The gallery is open Thursdays and Fridays, noon to 7 p.m.; and Saturdays, noon to 5 p.m. Additional hours are on 3rd THURSDAY,  Aug. 16, 4-7 p.m.; and Aug. 4 for Artwalk, 5-9 p.m. All free and open to the public.
FRONT International: Cleveland Triennial for Contemporary Art is an exhibition comprised of artist commissions, performances, films and public programs that will launch July 13 and 14, 2018 and goes until Sept. 30, 2018.
"You will see some very fine pieces in Parallax by local artists who wanted to be part of the excitement, breadth and resolve of FRONT. Having FRONT extend to Summit Artspace and the Akron Art Museum is a great honor. We think our audience will really be open to all of the arts and culture opportunities coming with FRONT," said Kamelia Fisher, executive director of Summit Artspace.
The juror for the Parallax Contemporary Art Juried Exhibition is C. Arthur Croyle, an artist, art educator and vice president of the Akron Society of Artists who lives in Cuyahoga Falls. Born in Akron, Croyle is a graduate of The University of Akron with a degree in graphic design. After completing graduate work in Indiana, he taught in the fine arts departments at universities in Ohio and Iowa.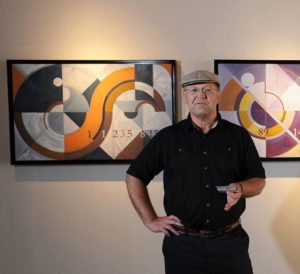 JUROR'S STATEMENT, C. Arthur Croyle
There is a solid tradition and history of art in the Akron area. It has been generally rooted in the blue collar no-nonsense culture that has shaped our city. For decades, exhibitions throughout the area have been dominated by carefully crafted work that has depicted familiar and beloved subject matter. The mastery of the city's artists could easily be recognised and judged by the viewing public. Read more here…
The works in Parallax reflect a globally-influenced, culturally-diverse and technologically- advancing world. Artists combine materials, methods, concepts and subjects that challenge boundaries and lack a uniform, organizing principle, ideology or "-ism."
Summit Artspace's connection to the regional art event, the exhibit highlights the parallax effect which suggests that a work of art is more than the image seen head on. The artist has imbued dimension even in a flat surface as the eye of the viewer absorbs the line, color and form from different angles. The show, new for 2018, focuses on contemporary works in 2D and 3D across all mediums.
Exhibit artists will participate in a panel discussion in the main gallery on Aug. 16 at 7 p.m. Reserve a seat at https://bit.ly/2tA10QZ. Summit Artspace's panel discussions have been gaining in popularity as community members come to appreciate the forum as a place to learn more about the skill and talent of local artists.
Parking is available behind the Summit Artspace building when visiting the gallery. Summit Artspace is handicap accessible and has an elevator.
Summit Artspace is a non-profit community art center organization that provides studio, exhibit and programming spaces in Summit County and the surrounding area for local artists and arts organizations; and is a center for art education open to all residents. Contact Summit Artspace at 330-376-8480. On the Web at www.summitartspace.org. Find us on Facebook, on Twitter at AkronAreaArts, Instagram and Snapchat.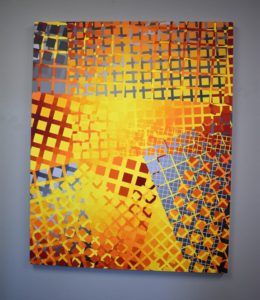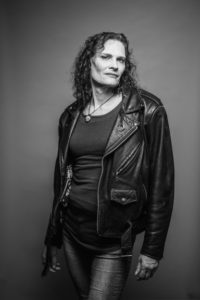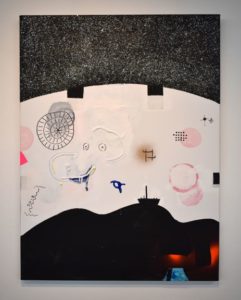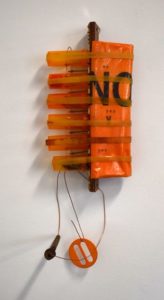 Parking behind the building
Handicap accessible
See our exhibit calendar for specific dates.
Plan your visit by clicking here.
Have questions? Here is our Frequently Asked Questions page.