ARTISTS EMBRACING HERITAGE FOR BLACK HISTORY MONTH
The Embracing Heritage Juried Art Exhibition at Summit Artspace on East Market speaks to the African American experience in the Akron area, the US and across the globe. The show opens Thursday, Feb. 13, 2020, in the Transition Gallery to celebrate Black History Month.
Embracing Heritage will honor and embrace the impact and the history that African Americans and African American culture have had in shaping Akron, US and the world. Artists show us how they are inspired by the music, movements, history and roots that have shaped and will continue to shape our culture and nation.
The show, which is free and open to the public, runs until March 14.
EMBRACING HERITAGE WINNERS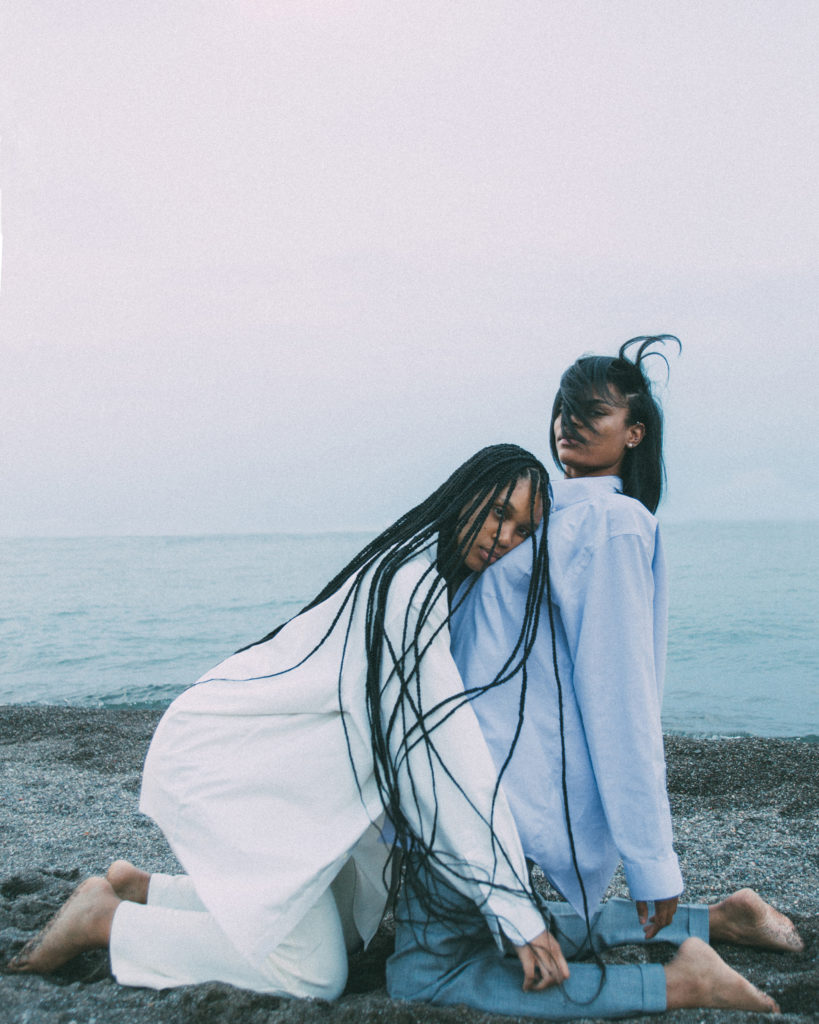 ARTIST STATEMENT
Black people have always been the epitome of cool. We make everything look so cool and so easy. It's in our blood.
__________________________________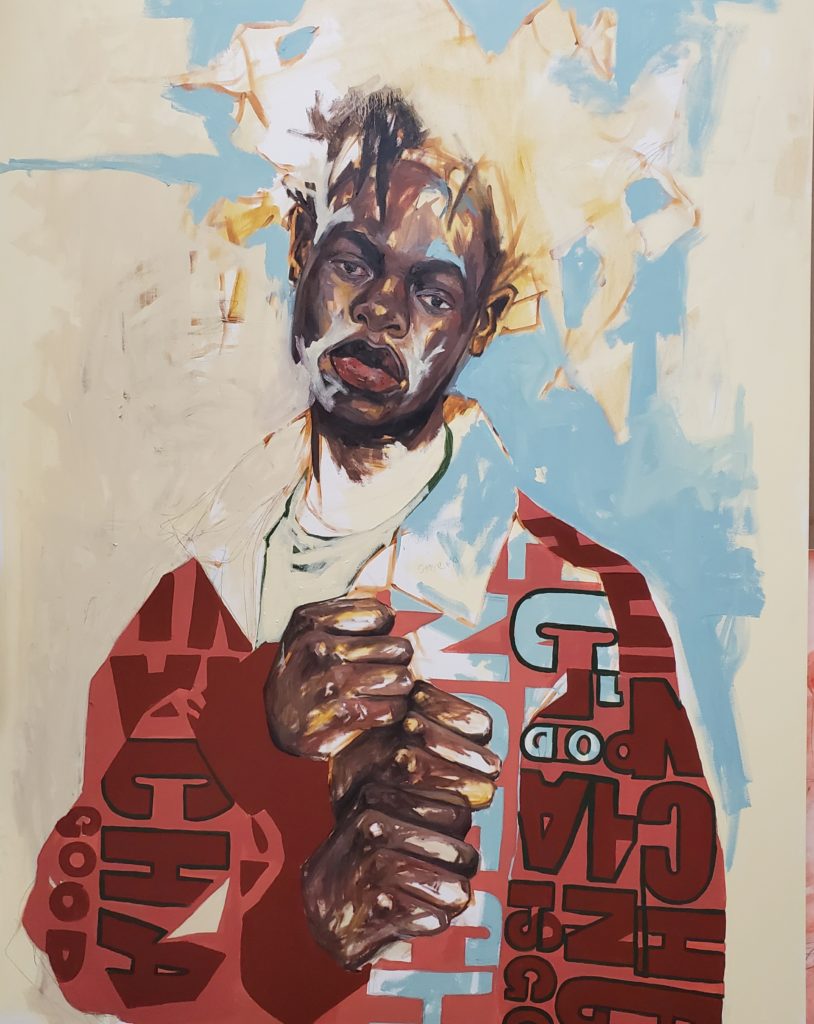 ARTIST STATEMENT
The representation of the black body presented in this work is suspended between monolithic views of black culture and the actual identity of the figures presented. The idea that all expressions of culture, politics and identity manifest within a small margin of predetermined motifs, symbols and narratives is a structure native to the Eurocentric values at its core. There is a temptation to capitalize on stereotypical representations of the black narrative in near desperate attempts to be understood, but there is also the pull to rewrite that history, exist and express self outside of these notions.
__________________________________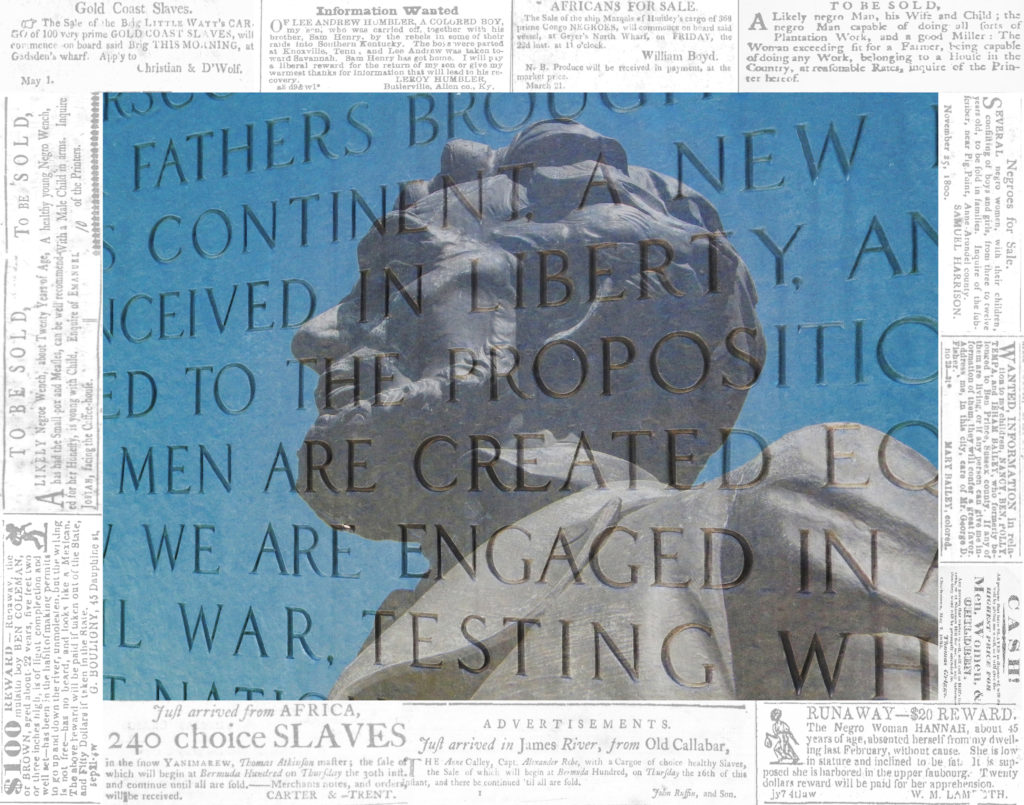 ARTIST STATEMENT
Because someone decided to take something that wasn't theirs – another human life and use them – treat them – sell them – as any other piece of property they had, the struggle now for equality remains ever prevalent. Despite the war that divided our nation on the subject……. Despite Lincoln's Gettysburg Address………. Despite the Constitutional Amendments……… Even though freedom for African American's was gained some 155 years ago……….. the struggle for equality remains. Ask why? Why it is taking so long? Why do they still have to fight for it every day, that which has come to be expected by others. Does generation after generation who remembers how things were, need to fade away? Children are not born with hate and prejudice, they are taught. So how many more years will it take to water down and wipe away the ugliness that has been fought by the likes of Rosa Parks, Martin Luther King Jr., the Greensboro Four and everyone who has come after them to say "ALL MEN are created equal". Lincoln had it right, the Constitution has it right, but the minds and attitudes of the public still don't have it right. As the old song says "……. It's been a long, long time coming, but I know, a change has gotta come".
__________________________________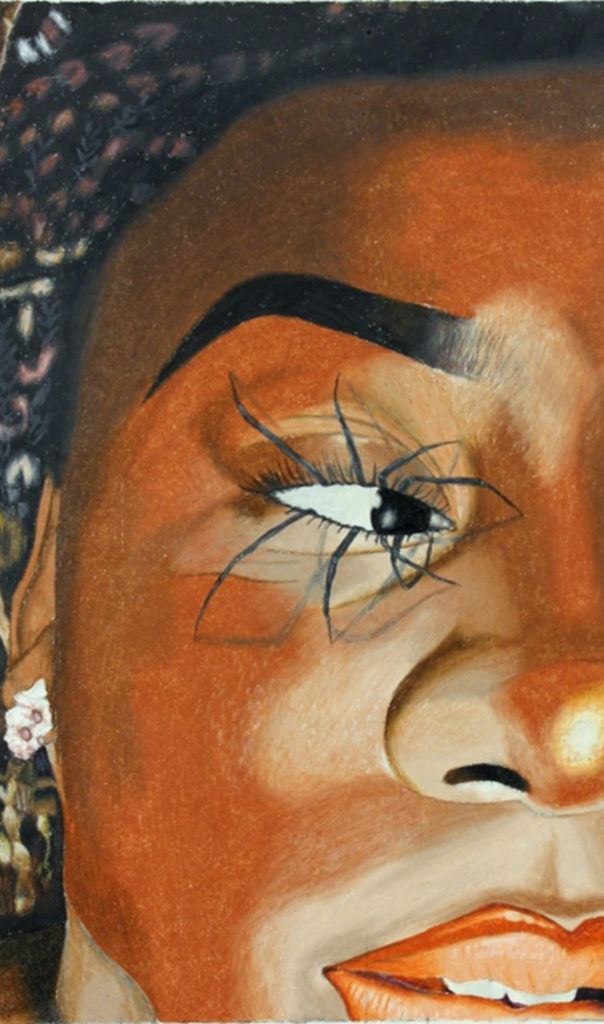 ARTIST STATEMENT
The eyes can give off a distinct look with every emotion a person feels. They can give off a loving stare, and they can give off a cold, venomous stare. Be cautious around this one!
__________________________________
EMBRACING HERITAGE JUROR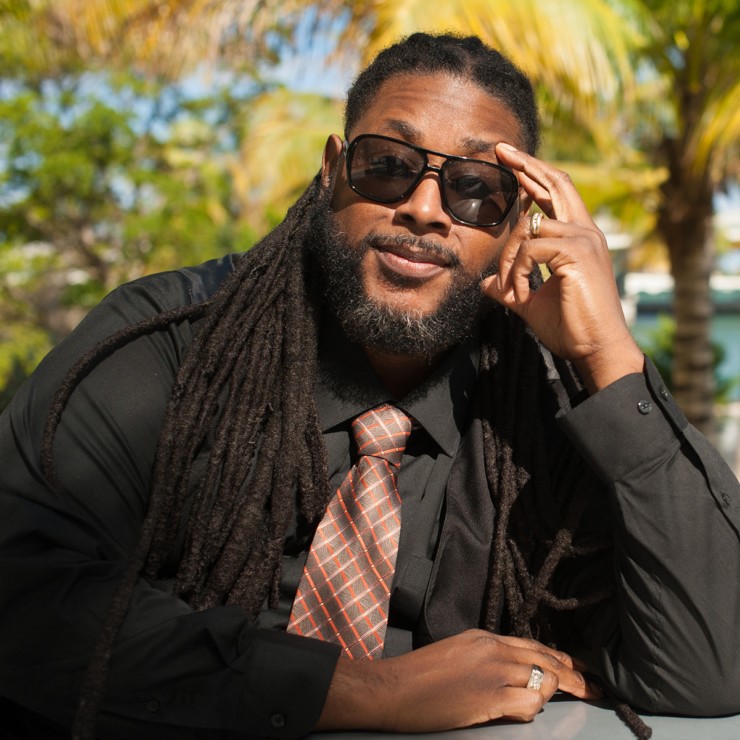 Ace Epps, director of inclusive entrepreneurship for Bounce Innovation Hub in Akron and host of "Center Talks" on WAKR, is our juror. And Akron artist Alexandria Couch has lent us her regal portrait, "Embody," as our show image.
TRANSITION GALLERY HOURS
Summit Artspace's Transition Gallery is open weekly Thursdays and Fridays, noon to 7 p.m., and Saturdays, noon to 5 p.m. Additional hours include Feb. 20 for 3rd Thursday, 4-7 p.m., and the March 7 for Artwalk, 5-9 p.m.
ABOUT SUMMIT ARTSPACE
Summit Artspace is a non-profit arts organization that provides studio, exhibit and programming spaces in Summit County and the surrounding area for local artists and arts organizations; and is a center for art education open to all residents. Contact Summit Artspace at 330-376-8480. On the Web at www.summitartspace.org. Find us on: Facebook, Twitter at @AkronAreaArts, Instagram and Snapchat.
FREE PARKING BEHIND BUILDING.
HANDICAP ACCESSIBLE.
ELEVATOR AVAILABLE.
See the Summit Artspace exhibit calendar for directions.
Plan your visit by clicking here.
Have questions? Here is our Frequently Asked Questions page.