Architecture is an art form that lends itself to become icons of cities and nations. Facing the Façade is a collection depicting how local artists are affected by architecture; how they interpret it or how they choose to deconstruct it.
The juried exhibition runs from Jan. 25 to March 7, 2020, at Summit Artspace on Tusc in Barberton, Ohio. It is free and open to the public.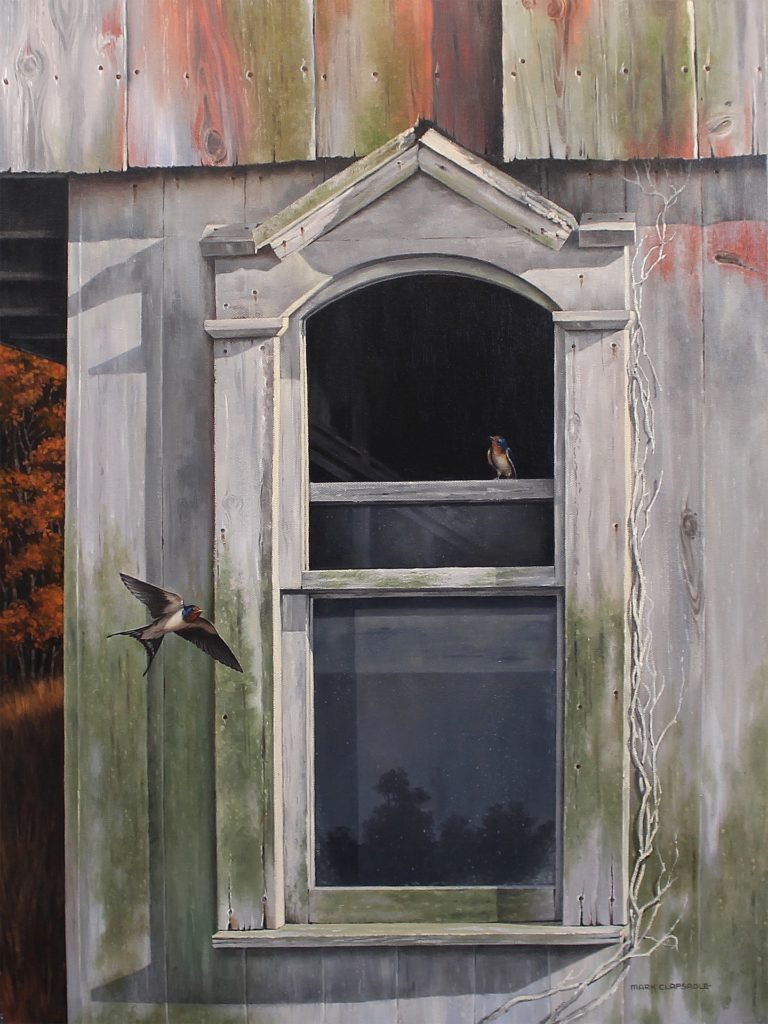 ABOUT FACING THE FAÇADE
From overwhelmingly grand palaces and modern museums to cozy cabins and dilapidated ruins, architecture is a fixture of human kind.
Buildings and structures can have an underlying  power that can impose comfort or fear or awe. We are surrounded by architecture on a daily basis. We also travel around the world to marvel at its diversity.
For this exhibition artists capture what intrigues them about architecture in their medium and style of choice.
See winners at end.
GALLERY HOURS FOR FACING THE FAÇADE
The show will be open weekly Fridays, 5-8 p.m., and Saturdays, 12-5 p.m., through March 7. Free admission. Check out the artist studios when you visit.
FACING THE FAÇADE ARTIST DISCUSSION PANEL, FEB. 29
Artists and the juror will discuss the show and the relationship between art and architecture at a discussion panel on Saturday, Feb. 29, 2-3 p.m. at the Summit Artspace on Tusc gallery. Plan on visiting the artist studios in the building. Free admission. Reserve your seat for the panel here.
FACING THE FAÇADE JUROR
Facing the Façade will be judged by Mark Mistur, AIA, dean and professor at the Kent State University College of Architecture and Environmental Design.
Mark Mistur became the dean of Kent State University's College of Architecture and Environmental Design, the only architectural program in Northeast Ohio,  in 2016.  He previously served since 2009 as associate dean of Rensselaer Polytechnic Institute's School of Architecture. An associate professor of architecture since 2005 and an associate professor of civil and environmental engineering in Rensselaer's School of Engineering since 2008, Mistur has also held appointments there dating back to 1983.
His teaching and research focuses on innovations driven by performance criteria, but he remains equally concerned with phenomena, the human experience and social consequences of architecture. Mistur has received many honors and awards, including 2015 U.S. Professor of the Year Nominee from the Council for the Advancement and Support of Education and the Carnegie Foundation, Rensselaer's 2014 Trustees Outstanding Teacher Award and 2008 Faculty Research Award, and 2003 Outstanding Teacher Award from the Rensselaer Alumni Association.
His professional experience includes his firm Mark Mistur Architect in Troy, New York, from 1993-present; Mistur Riebe Architects in New York City from 2004-2010; Glynn, Spillane, Griffing Architects PC in Albany, New York, from 1992-1993; and Crozier Associates PC in Albany, New York, from 1983-1992.
Mistur is active with many professional organizations. Currently, he is involved with the American Institute of Architects (AIA), the AIA National Continuing Education Committee, the American Institute of Architects Students (AIAS) and the Society of Building Science Educators (SGSE). Previously, he was a member of the United States Green Building Council (USGBC), Van Alen Institute, the National Trust for Historic Preservation and Material Connexion.
At Rensselaer, Mistur received a bachelor of architecture, a bachelor of building science and a master of science in building conservation. He also studied at Eidgenössische Technische Hochschule (ETH) Zürich in Switzerland. He has been a registered and licensed architect since 1988.
ABOUT SUMMIT ARTSPACE ON TUSC
Summit Artspace on Tusc is part of Summit Artspace, a non-profit community art center organization that provides studio, exhibit and programming spaces in Summit County and the surrounding area for local artists and arts organizations; and is a center for art education open to all residents. Contact Summit Artspace at 330-376-8480. On the Web at www.summitartspace.org. Find us on: Facebook, Twitter at @AkronAreaArts, Instagram and Snapchat.
HANDICAP ACCESSIBLE.
ELEVATOR AVAILABLE.
See the Summit Artspace exhibit calendar for directions.
Plan your visit by clicking here.
Have questions? Here is our Frequently Asked Questions page.
WINNERS
FIRST PLACE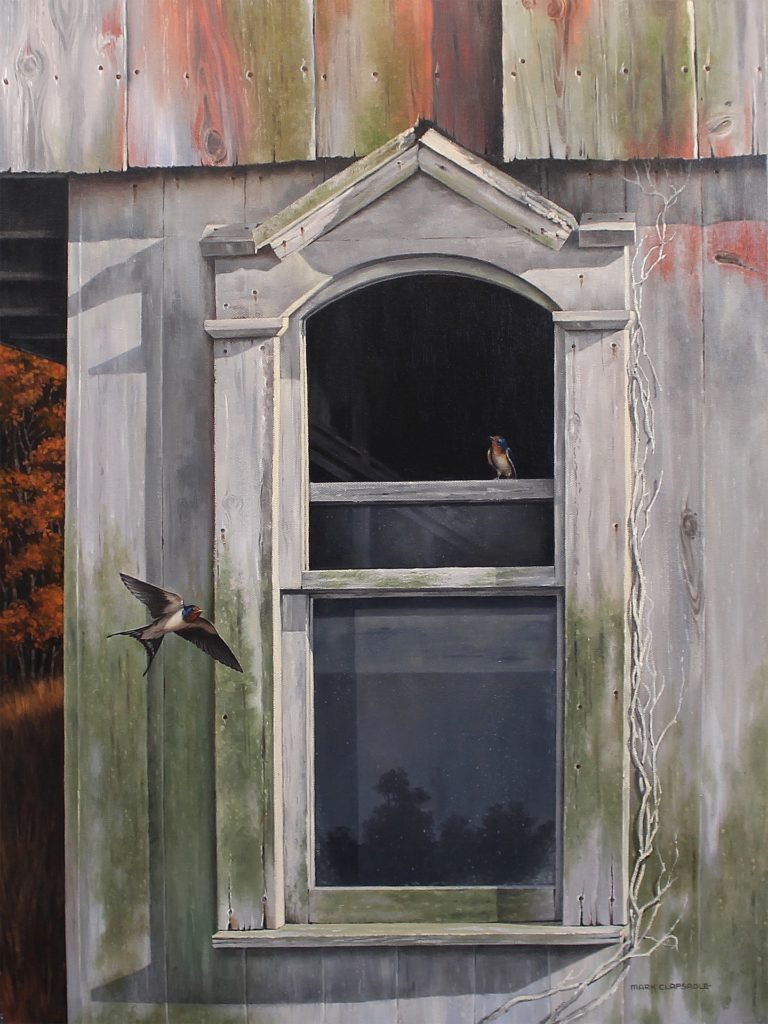 I drive by this old barn probably one hundred times a year, but on this particular day in autumn the sun angle in late afternoon enhanced the colors and textures and I just knew I had to paint it. I added the Barn Swallows to bring a little life and spark of interest to an otherwise static subject.
SECOND PLACE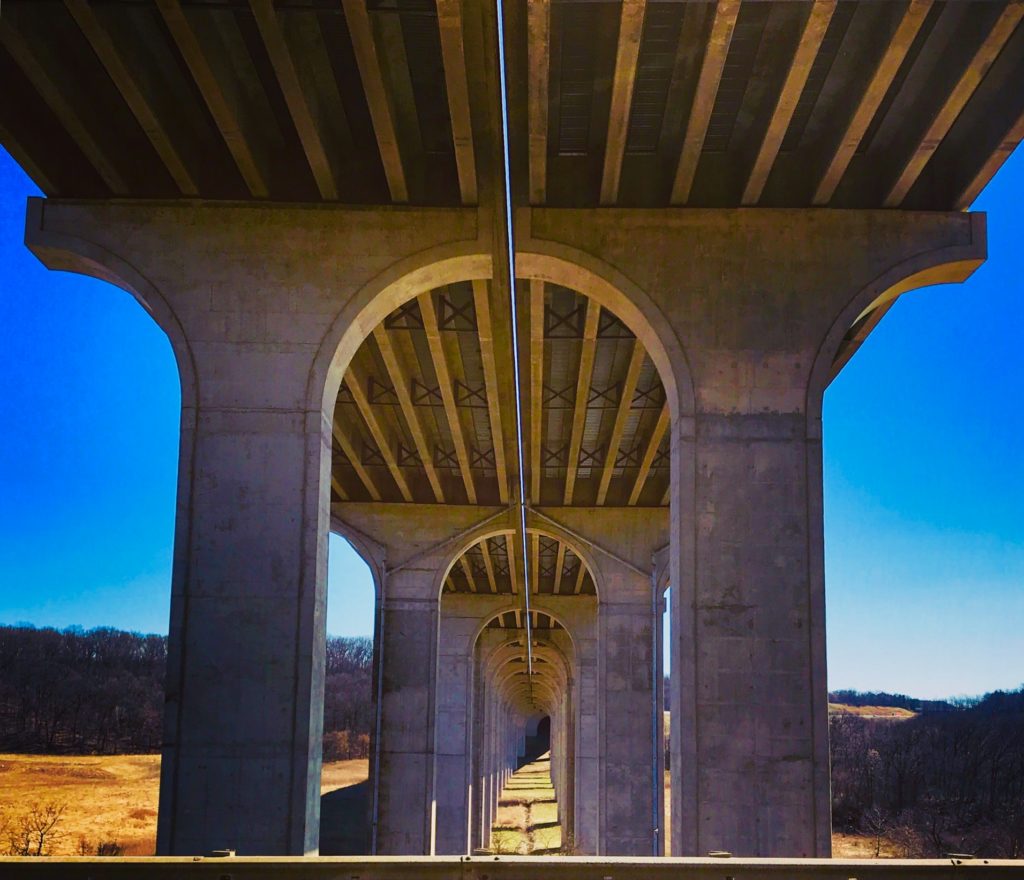 I am obsessed with the Turnpike Bridge. I love the lines, and the curves, and how, depending on the light and angle, the bridge looks very different. This was my first photo of it, and I took it straight on to create a nesting effect. This was mid morning on a spring day. The photo is unfiltered.
THIRD PLACE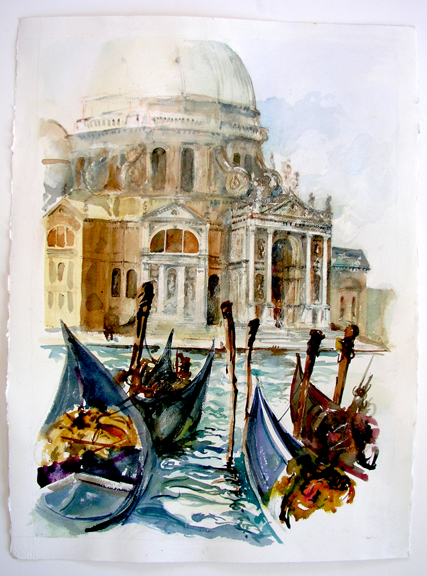 Salvatore Cammarata, an architect and recent resident of Ohio, has exhibited his work in New York, San Francisco and Ohio. His work is in the permanent collection of the Noyes Museum in NJ, and is currently being shown in the Fine Art Gallery in the Butler Institute of American Art in Youngstown. He works in both representational and abstract styles. His representational work captures the light and color of the world around us. While in his abstract and non-representational work he examines the inner worlds of memory and feeling. Sal studied architecture and fine art at The Cooper Union in New York City, and with several accomplished artists: in painting with Lajos Markos, MaryAnn Neilson and W. Carl Burger, and in graphics with Robert Redburn. Art and architecture have taken parallel tracks in his life. Art has given his architecture a lyrical quality and architecture has given it structure.
HONORABLE MENTION

Derby Downs, Akron, Ohio Akron has a lot of history. One of the most classic is the Soap Box Derby held at Derby Downs. The anticipation of each young person participating as they race is thrilling.
History is visible in the hand-crafted roof tiles and stucco walls found throughout Granada. The warm colors and inviting textures honor the city's Moorish occupation and encourage exploration behind the walls in this Andalusian city.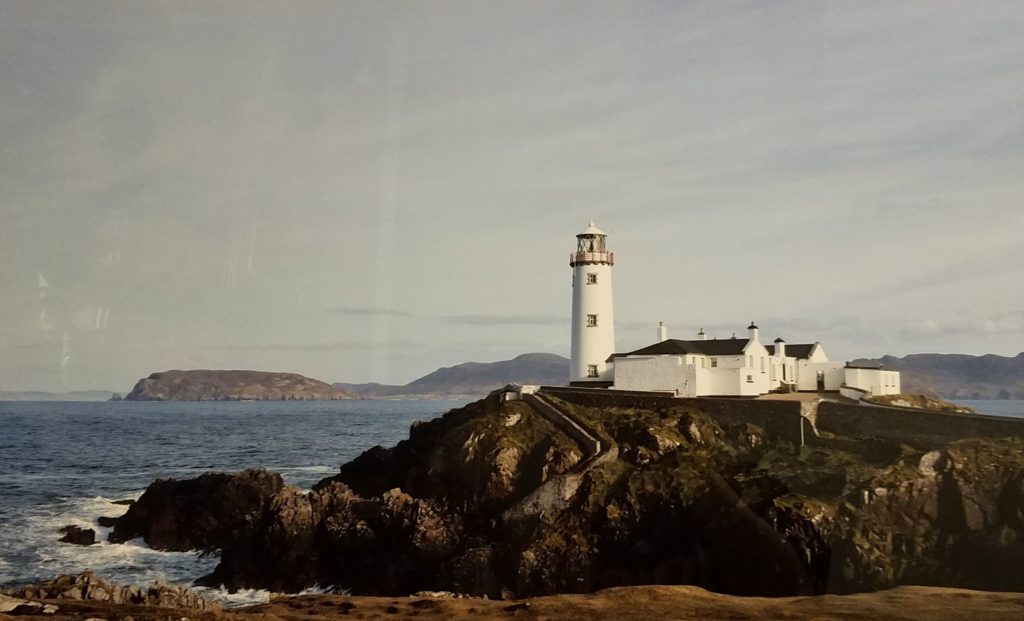 My photography focuses on the true, natural beauty that can be found in Ireland and Scotland. I want to share that beauty with others. I like to find the perfection in the imperfection. Therefore, my work is not digitally altered in any way, nor do I use any filters. What you see in my photography is what I saw and captured that day, the awe inspiring sights that can only be found in Ireland and Scotland.