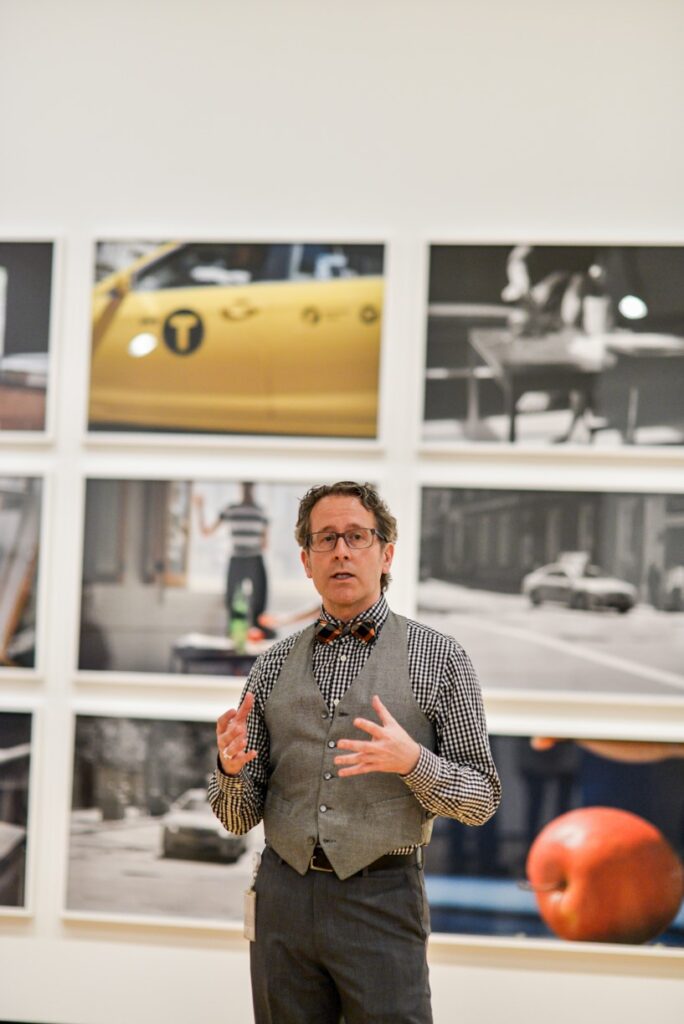 The Arts Alive Award recognizes an individual or individuals who give selflessly to the cause of advancing arts and culture in the community. Whether an artist, arts administrator, volunteer, or patron, the nominee gives willingly and does so without seeking recognition. 
Arnold Tunstall is Director, University Galleries at Myers School of Art, at The University of Akron. He is also the Interim Coordinator of the Arts Administration graduate program at The University of Akron. Previously, Tunstall worked for the Akron Art Museum in various curatorial positions since 1985 and served as the Collections Manager and Registrar from 1994 – to 2016. Tunstall has also been an active volunteer within the arts community for many years. His volunteer work includes projects with Waterloo Arts Center, Ohio Arts Council, ArtsNow, Summit Artspace, and NCCAkron as well as service on the board of SPACES Gallery (2006-2020), and as a founding and current board member of Akron Soul Train.  
Tunstall earned his B.F.A. from The University of Akron, majoring in Graphic Design and Photography, and his M.F.A. in Photography from Ohio University. He was an adjunct instructor at the Myers School of Art from 1995 to 2005 and has been an adjunct professor in The University of Akron School of Dance, Theatre, and Arts Administration since 2014. Tunstall is active throughout the region with curatorial projects and continues to create and exhibit his own photographic artwork.