Millennial Theatre Project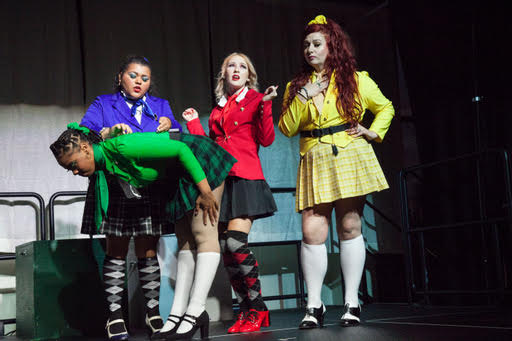 The IDEA Leader award recognizes an individual or group who has amplified the voices and vision of artists in the community or has strengthened inclusion, diversity, equity, and access for and within the arts. 
The Millennial Theatre Project (MTP), founded by Francine Parr, was created six years ago on the foundation of diversity, equity, and inclusivity. It bridges the gap between youth and adult community theatre. Over the years, MTP has produced over 25 shows and created over 600 opportunities for actors, musicians, directors, stage managers, costume, hair, and makeup designers. With a focus on inclusivity and equity, the Project makes a valiant effort to be as accessible to all as possible, from opportunities to ticket pricing. MTP also focuses on non-traditional casting and challenging the preconceived notions of what a show should be. Not only has MTP put on well-known plays and musicals—but it also acts as an incubator for newly written works as well as highlighting Akron's local talents in all ways possible. 
"The Millennial Theatre Project was built on the belief that inclusion is a valuable asset. By providing opportunities for all people to be on the stage and in leadership the work would become more, not less, excellent. From nontraditional casts to using art to directly address racism, the Millennial Theatre Project is so authentically walking the walk when it comes to inclusion that it is easy to overlook just what kind of impact is being made," said ArtsNow Executive Director Nicole Mullet, nominator of MTP for this award.