The first show of the year in the main gallery at Summit Artspace on East Market sets the bar for local artists and the FRESH 2020 Juried Art Exhibition, that opens Jan. 10, is no exception and is even taking on extra space in the art center.
Juror and artist Katina Pastis Radwanski chose 69 works of varying media for the 16th annual show which includes the main gallery on the first floor and the newly-named THREE G Gallery on the third floor.
FRESH OPENING NIGHT, JAN. 10
Winners will be announced at 7 p.m. during the free opening reception with artists on Friday, Jan. 10, 5-8 p.m., on the third floor. Summit Artspace on East Market is located at 140 E. Market St., Akron. The show runs through Feb. 8 and is free and open to the public.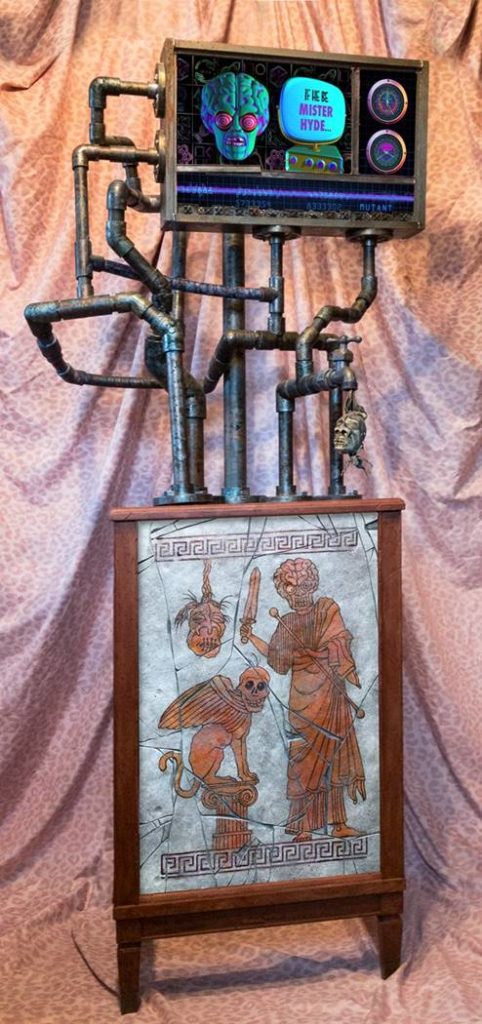 My animations tend to be fleeting glances through windows, around corners, or over hills onto otherwise unseen worlds. Onlookers have labeled these worlds somber, ominous, low-brow, cartoony, weird. Who am I to argue? Actually, we're talking animation and assemblage, since my cartoons need somewhere to live. Cast-off furniture, plumbing parts, various doodads and gizmos interlock to house the art-in-motion. To create the cartoons themselves I use 2D and 3D software, as well as punched paper and an animation disc. Influences include McKay, the Fleischer brothers, Avery, Clampett, O'Brien, Harryhausen. Takeaway thought: Creating art is a perilous enterprise, a trek through uncharted territory on a moonless night. It seems the only thing more difficult is not creating art.
For 16 years, the FRESH shows have challenged artists from Summit, Medina, Portage, Cayhoga and Stark counties to push the boundaries of what art can be– stylistically, conceptually and technically–and have presented viewers with a new lens through which to see the world. The works feature novel styles, original thinking and demonstrate a high level of skill in the artist's chosen 2D or 3D media.
THREE G OPENS FOR FRESH
The THREE G Gallery was formerly the Big Box of The BOX Gallery founded and operated by the Artists of Rubber City for 10 years. The AoRC transferred management of the space to Summit Artspace starting in January 2020.
ABOUT THE FRESH JUROR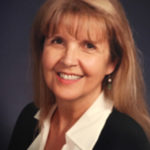 Juror Radwanski resides in Hudson, Ohio. A graduate of Kent State University for undergrad and The University of Georgia as a graduate student, she has taught community art classes and workshops, in addition to being a high school art teacher. She shows her award-winning work in numerous solo and group shows and juried competitions in a variety of venues, galleries and at her studio/gallery in the ArtCraft Building in downtown Cleveland, Ohio.  She also creates pieces on commission.
She is represented by Grayhaus Studios in Bay Village. Radwanski is a member of the Artcraft Building Sixth Floor Artists Group in Cleveland; an associate member of Group Ten Gallery in Kent; and a member of the Tannery Row Artist Colony in Buford, GA.
Juror's Statement
The annual Fresh Show encourages artists to take risks and to bring something to the table beyond mastery of a technique or medium.
The show encourages experimentation with new methods and materials, exploration of topical issues, and visual expression of one's imagination.
This year's selected pieces, which are housed in two galleries, provide an exciting variety of mediums and thought processes to explore and ponder. It has been my pleasure to serve as juror for this exciting show. I encourage the viewer to spend time with each piece … to think about the piece and to appreciate the risk taker who created it.
She will participate in a discussion panel with FRESH artists on Thursday, Feb. 6, from 7-8 p.m. in the main gallery. The event is free. Reserve your seat here: https://bit.ly/364VWFe.
The show image is Dick's Picnic by David King, which won second place in FRESH 2019.
GALLERY HOURS
Summit Artspace's main gallery is open weekly Thursdays and Fridays, noon to 7 p.m., and Saturdays, noon to 5 p.m. Additional hours include 4-7 p.m. on Jan. 16 for 3rd Thursday and the Feb. 1 Artwalk, 5-9 p.m.
ABOUT SUMMIT ARTSPACE
Summit Artspace is a non-profit arts organization that provides studio, exhibit and programming spaces in Summit County and the surrounding area for local artists and arts organizations; and is a center for art education open to all residents. Contact Summit Artspace at 330-376-8480. On the Web at www.summitartspace.org. Find us on: Facebook, Twitter at @AkronAreaArts, Instagram and Snapchat.
FREE PARKING BEHIND BUILDING.
HANDICAP ACCESSIBLE.
ELEVATOR AVAILABLE.
See the Summit Artspace exhibit calendar for directions.
Plan your visit by clicking here.
Have questions? Here is our Frequently Asked Questions page.
FRESH 2020 WINNERS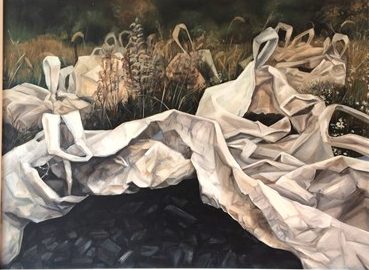 Charcoal in Nylon Bags is a mysterious piece. Without its name, the viewer is left wandering around the canvas trying to pick up distinct imagery to lend it significance. They see a field, maybe a forest in the distance, white handles that look like dancing maidens. The texture of the white cloth in the image is foreign looking, and the mood of the piece is somber, almost apocalyptic. However, the dancing quality of the white cloth and brilliant white frame subdue any stressors to the viewer the way blanketed white snow seems peaceful and comforting from inside a warm house. The work confronts our relationship with pollution. It is taken from a scene at a composting center in Akron, a field full of nylon bags containing activated charcoal. Plastic bags of chemical neutralizers floating on Ohio grasses, alludes to the greater climate challenges our civilization is facing. But, it does so in the way blanket snow tells you it is freezing outside. As long as we have our warm houses, we cannot be hurt by it.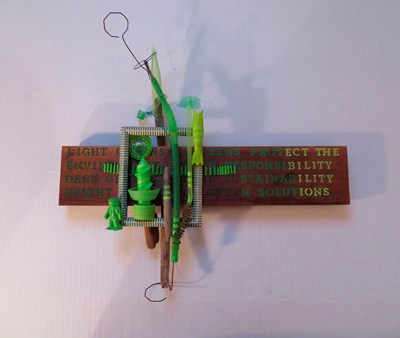 The artwork, Green is part of my content concerned with the environment and recycling. I read an article about levels of "greenness", and thought I could apply it to a collage.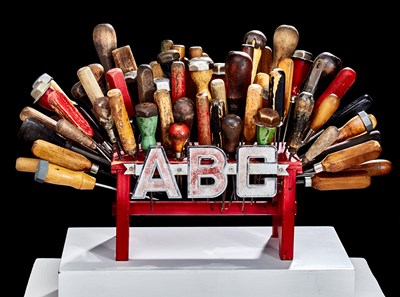 I made this piece in response to some conflict and anger I was facing as a female artist. The objects have layered meaning as well as the the obvious literal use definition.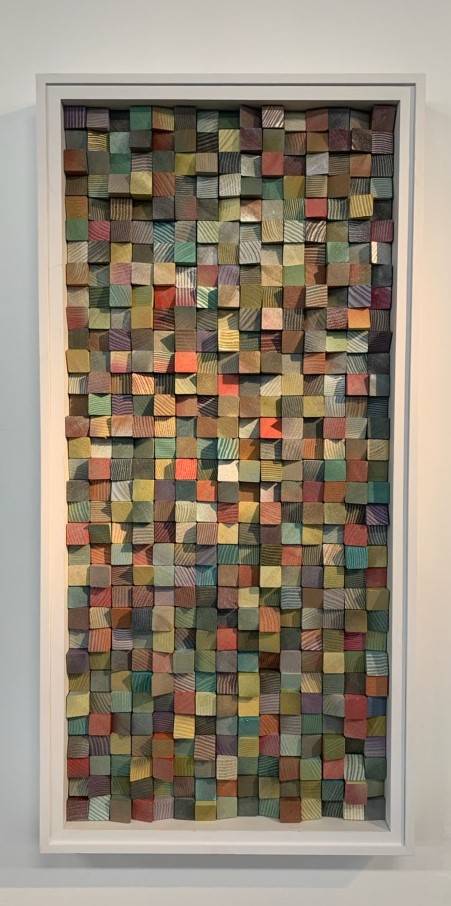 This amazing piece is made from recycled wooden porch balusters. As I was replacing the old balusters with the new, I saved the old balusters, I knew one day I would make them into something beautiful. This is all about fresh. Firstly, because it is something I personally have never seen before. Then it's fresh because it brings old things to new life. Thirdly, it is fresh for me as it is something I have never done before. Last, it's the first time I have ever entered one of my makings into a show!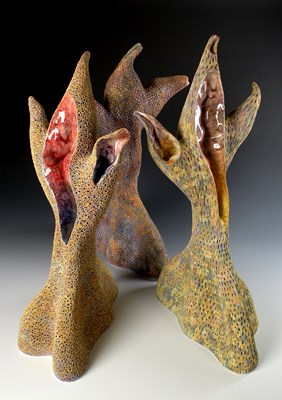 My work seeks to celebrate the beauty of our ocean beaches through texture, color and form. Coral, driftwood, shells and sand create a sense of movement through happiness and dance.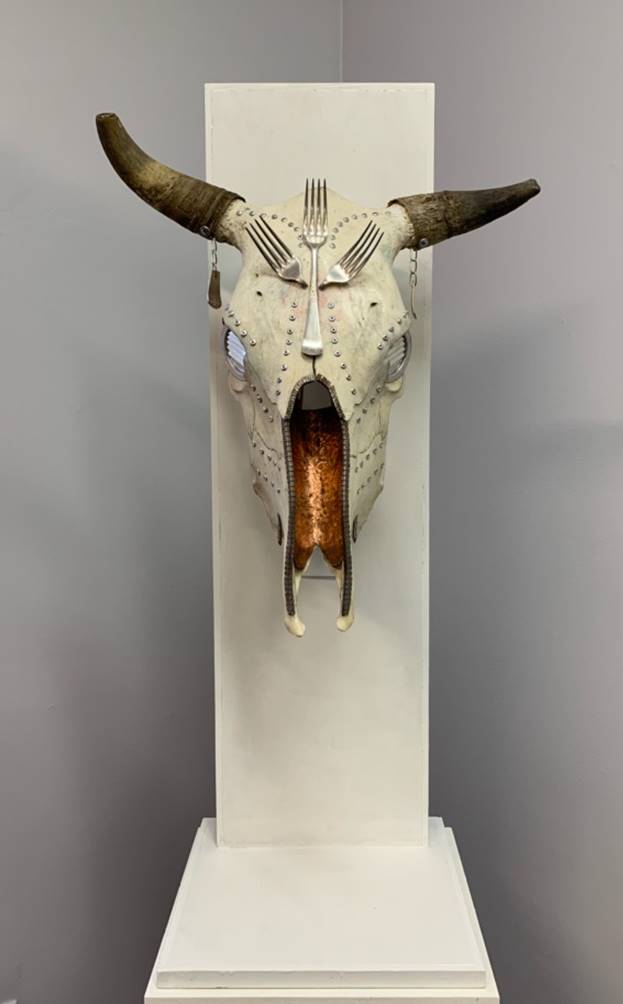 This is a tribal representation in the form of a mask of those that have eaten meat in the past and the possible fading of meat eating in general being replaced by plant based alternatives.