Nominations Now Open; Call for Artists
Akron, OHIO — Summit Artspace, a nonprofit community art center and home to artist studios and galleries, is pleased to announce the appointment of two new employees, Natalie Grieshammer and Grace Carter. Grieshammer, with her extensive experience as an arts administrator, was selected for the position of Director of Galleries & Exhibitions. Carter, a recent graduate of Kent State University, was hired to fulfill the role of Community Engagement Coordinator.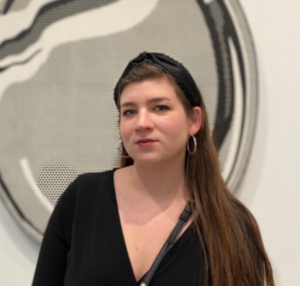 Natalie Grieshammer is an artist, musician, and arts administrator living in Akron, Ohio. She holds a B.F.A. in Fiber and Material Studies from the Cleveland Institute of Art and an M.A. in Arts Administration from the University of Akron. Most recently she joined Praxis Fiber Workshop as Gallery Director. Past positions include Member Program Manager at the Cleveland Museum of Art and numerous programming and fundraising responsibilities at Akron Soul Train. Natalie is also Strategic Planning Advisor and Partner at Akron Recording Company, a recording studio and record label founded in 2018.
"Working with artists to bring their creative vision to life in the Summit Artspace galleries is an honor. I'm excited to ensure that artists in different phases of their creative journeys have the space to show their art to the community," said Grieshammer.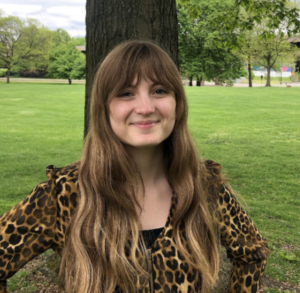 Grace Carter has her B.A. in Art History from Kent State University and began her role as Community Engagement Coordinator at Summit Artspace this past April. Grace has worked as a Curatorial Assistant for the We The People exhibition at Kent State (2019) and, this past spring, was a Writing Intern for the Kent State School of Art. Grace interned at the Museum of Contemporary Art in Cleveland and the Worthington Yards Gallery in Cleveland.
"Summit Artspace is such a wonderful resource to artists, and everyone, in the Akron community and beyond," notes Carter "I cannot wait to grow into this role and do what I love most, which is writing about and connecting with artists."
For more information, email Grace Carter, Community Engagement Coordinator, grace@summitartspace.org.
ABOUT SUMMIT ARTSPACE
Summit Artspace is a non-profit arts organization connecting artists and artist-serving organizations to the resources they need to thrive professionally, creatively and financially. It provides artist studios, exhibitions and programs in Summit County and serves as a vital place for the public to engage with the creative community. For more information, visit summitartspace.org or call 330-376-8480.