Summit Artspace recently appointed five new members to its board of directors: Gina Betti, Kristen Nervo Dowey, Jill Oldham, Roberta Rogers, and Starleen Saulsberry. The five professionals began their roles as acting board members this past July, supporting Summit Artspace's mission to help artists thrive professionally, creatively, and financially. 
Additionally, existing board member Diane Lightner rotated into the position of board president, with Michael Steel as vice president, Linda Diefendorff as treasurer, and Larry Tucker as secretary. "I am honored to be serving in the capacity of president of the Summit Artspace board of directors to continue the advancement of the organization's mission, vision, and goals. Many board members who came before me provided a great foundation upon which to build, and I am grateful for their knowledge, compassion, dedication, and support as I take on this new role. I'm also excited to welcome five new board members to our organization. They will bring a diversity of experience and perspective on how Summit Artspace can best serve artists in our community," said Lightner. 
Gina Betti began her career with Edward Jones in 2009 and has three areas of focus: personal finance, small-business retirement plans, and nonprofit strategies. Her nonprofit focus involves volunteering her time and professional knowledge and helping organizations extend the life of their grant and fundraiser dollars with appropriate investment solutions. She currently serves as a board member of North Coast Job Seekers, Limitless Ambition, and Chapter EX of P.E.O. International. In addition to her leadership roles, she also volunteers and advocates for Copley Community Outreach, Stewart's Caring Place, and Birthcare of Medina.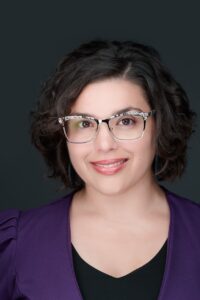 Kristen Nervo Dowey has ten years of experience across multiple industries including consumer products, healthcare, and higher education, from early stage to industry leader. She spent the past three years diving into home care and studying the impact of the pandemic to develop and found OneKey Virtual Care (OKVC). Nervo Dowey serves as the CEO, overseeing the strategic vision of OKVC as well as ensuring day-to-day operations. She attended Boston College Carroll School of Management for her undergraduate degree, studying business with a minor in American Studies.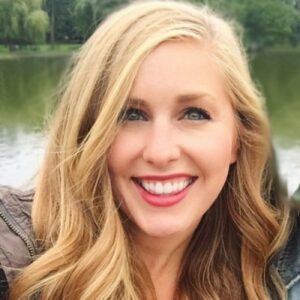 Jill Oldham has more than twenty years of experience in public health and social services. She joined the Leadership Akron team in June 2021 after thirteen years with the Akron-Canton Regional Foodbank. In her current role as Senior Program Manager, she oversees all programming initiatives for the organization and serves as the lead facilitator for the Signature Program. Over the course of her tenure at the Foodbank, Oldham held multiple leadership roles in strategy, programming, and fund development. A graduate of Ohio University, with an undergraduate degree in Family Studies, she went on to earn a Master of Public Health degree from The University of Akron's Consortium of Eastern Ohio Master of Public Health program. Oldham is a proud member of Leadership Akron Signature Class 35 and the Summit County Child & Family Leadership Exchange, Class XVII.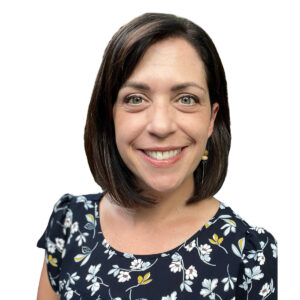 Roberta Rogers has worked for over thirty years in the recreation field and over 25 years as a teacher in the Akron Public Schools. She has her M.A. in Education from The University of Akron. She is Recreation Supervisor in the Office of Integrated Development, Recreation & Parks Division for the City of Akron. She recently participated in the Heart to Heart leadership program and is a core team member of the Neighborhood Network. She is also the General Director of Women in Touch with Akron's Needs. She is involved with numerous community organizations including Project Ujima, the Civic Theatre Women's Guild, Genesis Program, the Junior League of Akron, and the Akron Woman's City Club.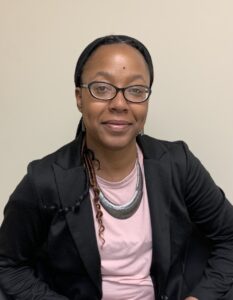 Starleen Saulsberry has worked in community engagement for over seven years, with close to five of those years at Akron Metropolitan Housing Authority. Saulsberry received her associate's degree in early childhood development and worked in education for close to 23 years. Saulsberry is a graduate of the Better Akron Fellow Program, a former Story Teller for the Akron Civic Commons Project, and, most recently, an instructor with Chapparells Baton and Drum Corp. She is a graduate of the Leadership Akron Diversity on Board Class 6. Saulsberry currently serves as a board member of Chapparells Baton and Drum Corp and Students with A Goal (SWAG).