NEW NORMAL AT SUMMIT ARTSPACE
We're so happy to be open again at Summit Artspace on East Market! Summit Artspace will be following state directives so visitors will need to register for a free, timed ticket. Tickets (link below) are good to visit the galleries, including Motion // Emotion in the THREE G Gallery, during public hours. Artists with studios in the building will each have their own reopening timelines and guidelines.
THREE G GALLERY HAS MOTION // EMOTION PHOTO SHOW
On the third floor in the THREE G Gallery, the juried photography exhibit Motion // Emotion will intrigue visitors with visuals that reveal the external energy of motion and internal emotion. Photographer Tim Fitzwater (http://www.Fitzwater-Photography.com) is the juror.
Motion and emotion are two concepts that affect our everyday lives: we are constantly moving and are constantly feeling. While motion is often external, emotion manifests itself internally. Emotions can lead us to make decisions and make change, and allow us to form deep relationships. For this exhibition, photographers are asked to respond to either of these universal ideas, motion or emotion.
TICKET CENTER
CLICK HERE TO REGISTER FOR A FREE, TIMED TICKET.
Visitors will need to register for a free, timed ticket at Eventbrite. Please choose a date and time and complete the registration. If you have questions or are experiencing difficulty, call our office at 330-376-8480.
SUMMIT ARTSPACE ON EAST MARKET
140 E. Market St., Akron


GALLERY HOURS:

THURSDAYS,

12-7 p.m. with 12-3 p.m. reserved for vulnerable populations;

FRIDAYS, 12-7 p.m.; SATURDAYS, 12-5 p.m.
Below are the guidelines for visiting Summit Artspace on East Market.

FREE PARKING BEHIND BUILDING.
MOTION // EMOTION PHOTO SHOW WINNERS
Juror/photographer Tim Fitzwater announced the winners of the Motion // Emotion Juried Photography Exhibition via video on Facebook and YouTube. Here are the works with statements from the artists.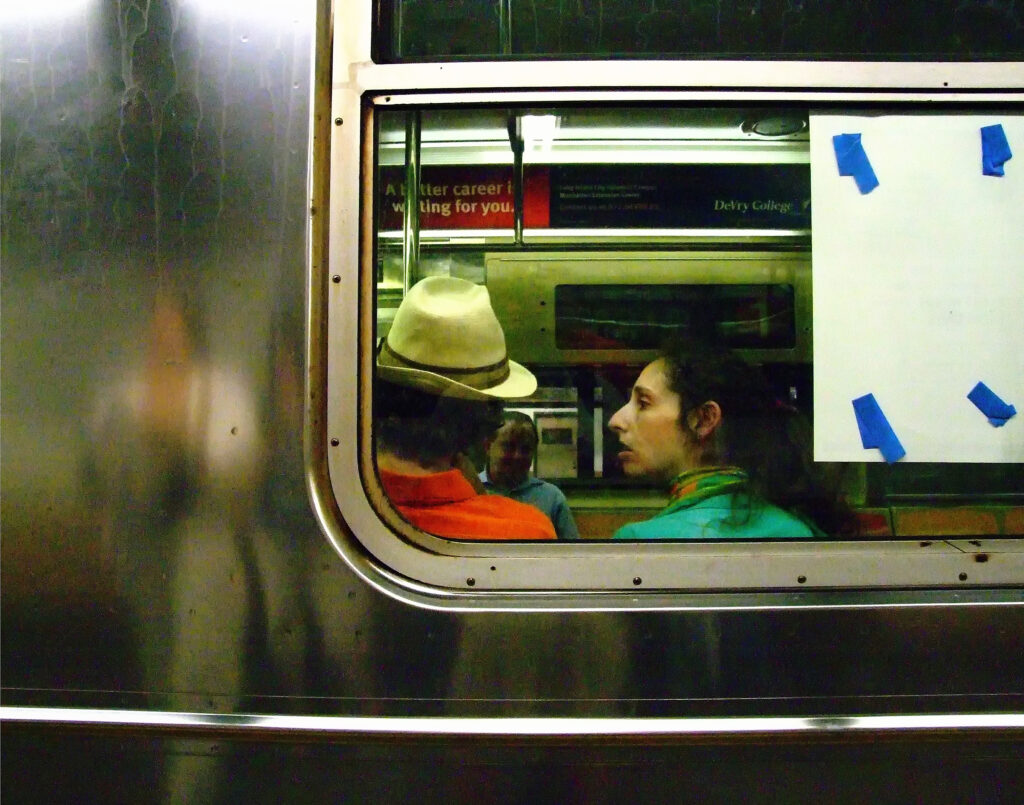 "Clearly, no one wants to invade someone's privacy…."
_________________________________________
In my art I have focused on the house as a subject for many years and I am still surprised and am able to find inspiration continually from focusing on the house. For me the idea of motion meant that either my subject was moving or I was moving. In this photo I was moving in a drive-by and although not a new concept I felt that it fit the subject of the show "Motion".
_________________________________________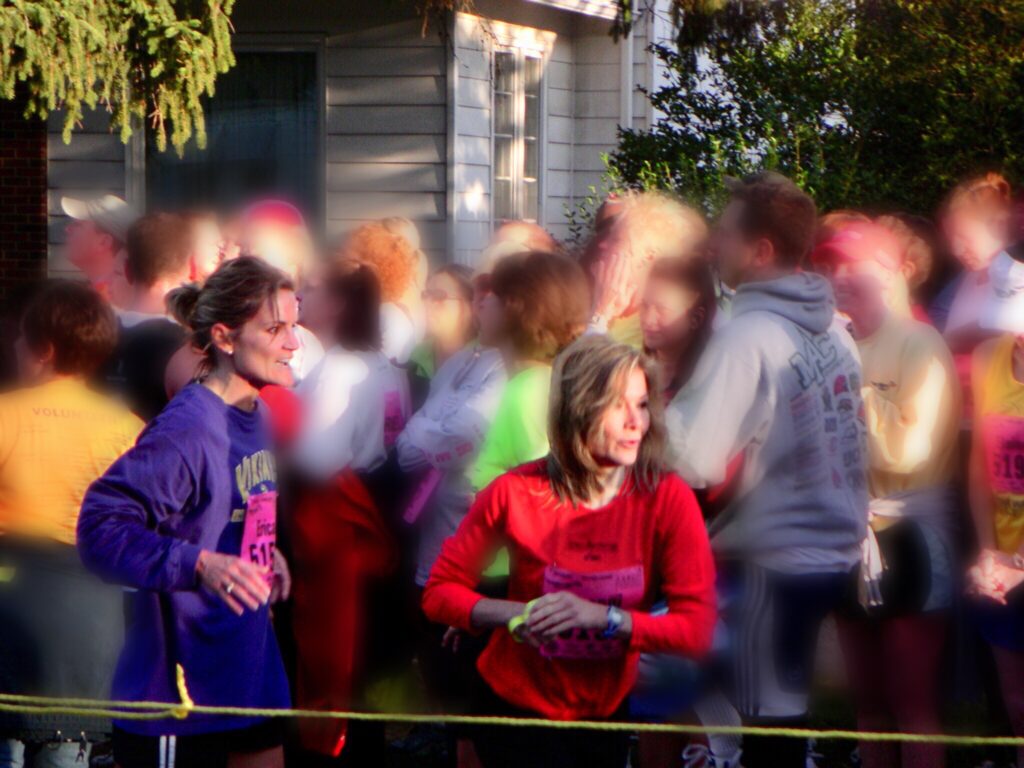 Emotion: This piece is a collaboration; it was originally taken on September 30, 2005 by my husband, and depicts my first experience with participating in the Akron Marathon. I photographed the original picture and digitally enhanced it to show the emotion of that moment. The people behind me are blurred out, because no one else existed in my world at that time. When my relay team member handed off to me, I asked what I should do and she bellowed "Just run!" The emotion of her words are etched on her face, as well as my euphoria at starting something that has since become a large part of my life.
_________________________________________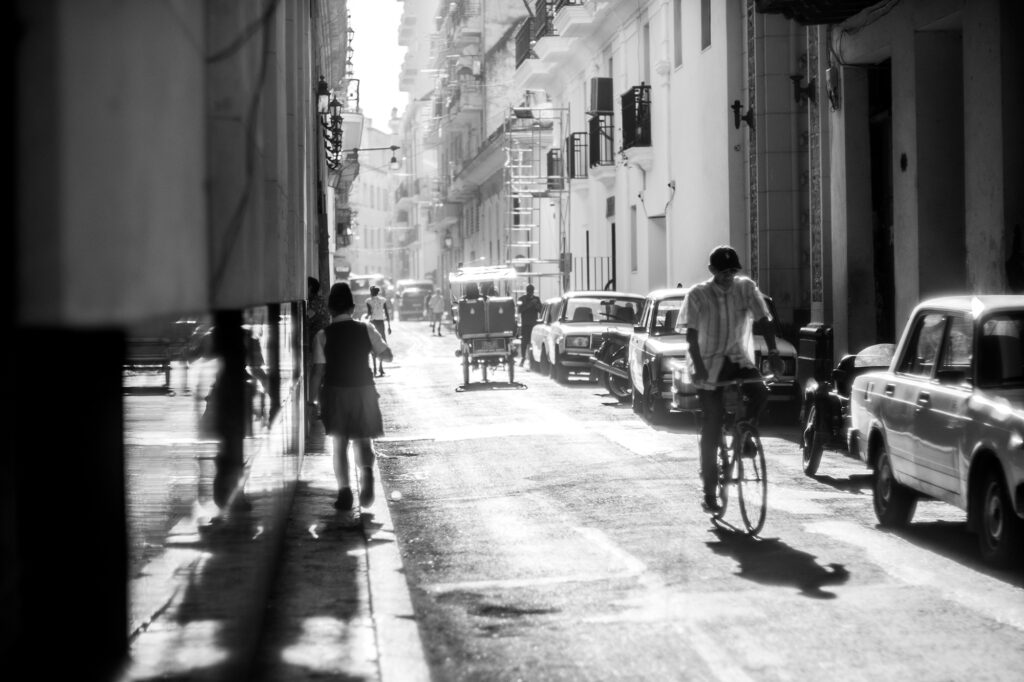 An image captured on a hot, hazy, deliriously beautiful morning in Cuba. City life was just starting to buzz as people headed to work and school. The vintage lens I used on my Fuji digital camera interpreted the intense morning light as a glowing halo around everything in the foreground. That's how it felt there, fuzzy, intangible and disorienting, like a dream.
FREE PARKING BEHIND BUILDING.
HANDICAP ACCESSIBLE.
ELEVATOR AVAILABLE.
See the Summit Artspace exhibit calendar for show details.
Plan your visit by clicking here.
Have questions? Here is our Frequently Asked Questions page.
Please Note: All exhibits are subject to becoming virtual at our website, summitartspace.org, due to the global pandemic.