YOU-Topia Juried Virtual Art Exhibit
May 2, 2020 @ 5:30 pm

-

July 10, 2020 @ 5:30 pm

Free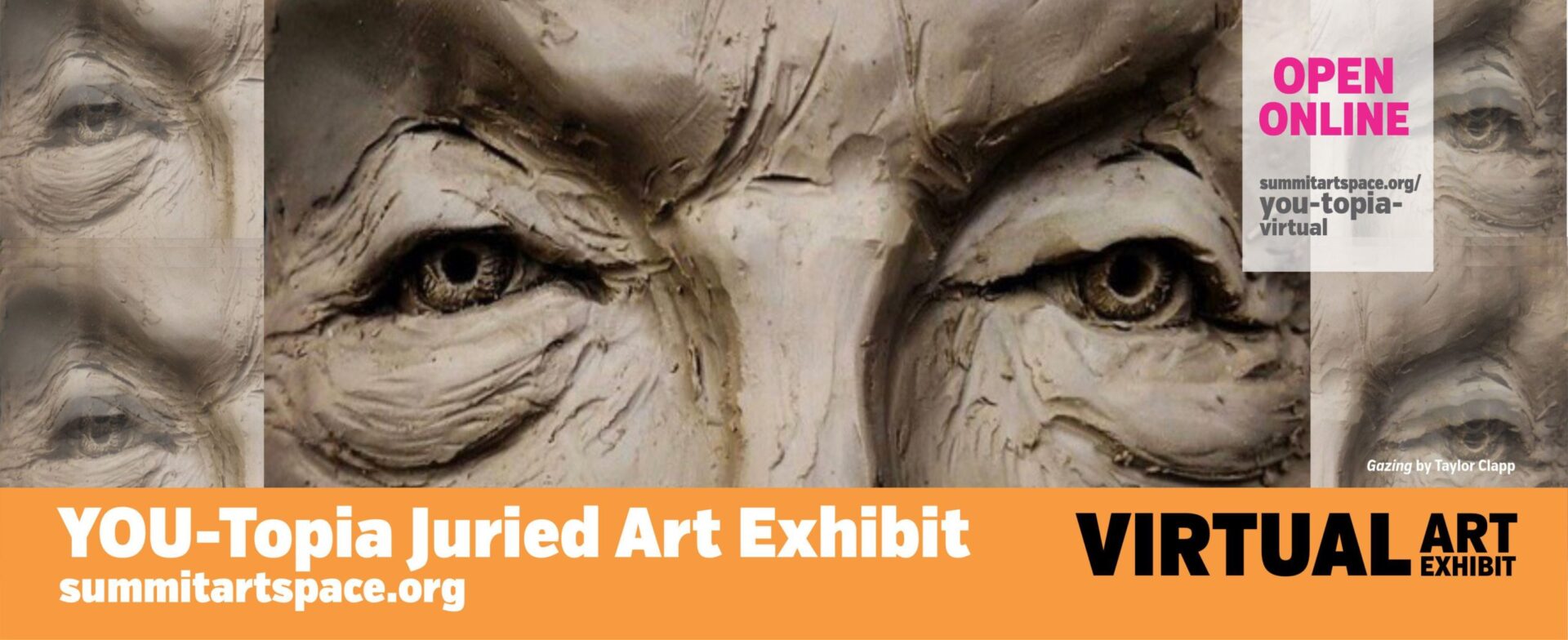 What does your YOU-Topia look like? Artists are constantly responding to the state of the world and creating pertinent work that shapes perspectives and impacts the future.
YOU-TOPIA VIRTUAL OPEN MAY 2
A utopia is defined as an imagined place or state of things in which everything is perfect. The YOU-Topia Juried Art Exhibit opened online during Virtual Akron Artwalk, May 2, 2020, on our Artwalk and Summit Artspace Facebook pages and Instagram. You can also look there for information before the event. Free access to the exhibit and Artwalk.
The show can be accessed here after May 2:  YOU-Topia Juried Virtual Art Exhibition
A second YOU-Topia for youth is here: YOU-Topia Virtual Youth Challenge.
During these unprecedented times, imagining a perfect or better world, a utopia, can temporarily relieve anxiety and bring comfort. For this virtual exhibition, artists have been prompted to respond to current events and create work that imagines a better future. The show features different types of media by local artists.
ABOUT YOU-TOPIA YOUTH CHALLENGE JUROR EDITH WADKINS
Edith Wadkins
is a fine artist, theatrical scenic artist and set designer. Her work encompasses pastel and watercolors, faux painting, murals and theater scenery.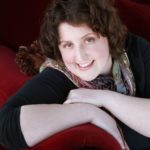 A current resident of Grove City, Ohio, Edith (Edie) was raised in the small town of Amsterdam, Ohio in the rolling hills of the Appalachian Mountains. She attended the Edison Local School District and graduated in 1998. Then she went to Otterbein College (now Otterbein University) where she obtained her Bachelor of Fine Arts in Theatre Design and Technology.
Since she was twelve she has rarely spent a day without negotiating some kind of art media. She has designed and/or painted scenery for over 200 shows. Her work has been seen in almost every Columbus professional theatre and many educational institutions around town. Some recent design highlights include the sets for CATCO productions of Master Class, Sex with Strangers and Fun Home, CATCO is Kids' production of Anne of Green Gables, Cowgirls Don't Ride Zebras and Madeline's Christmas. She has also painted the scenery for many recent Columbus Children's theatre shows such as James and the Giant Peach and Shrek the Musical. She has received Theatre Roundtable Set Design Awards for Babar and Kabuki Sleeping Beauty. She has done workshops with local pastel portrait artist Sandy Reddig.
She also spent two years at Cooley Studios learning to draw and paint in the French atelier curriculum. She has illustrated a book by Linda Lee Greene called Bussy and His Champion Roosters. She has received many ribbons at the Ohio State Fair including a Best in Show Ribbon in Creative Arts in 2011.  
Summit Artspace is a non-profit arts organization that provides studio, exhibit and programming spaces in Summit County and the surrounding area for local artists and arts organizations; and is a center for art education open to all residents. Contact Summit Artspace at 330-376-8480. On the Web at www.summitartspace.org. Find us on: Facebook, Twitter at @AkronAreaArts, Instagram and Snapchat.
See the Summit Artspace event and exhibit calendar.
Plan your visit by clicking here.
Have questions? Here is our Frequently Asked Questions page.