Time Travel to Market Street Circa 1928; show extended to March 2
March 2, 2019 @ 12:00 pm

-

9:00 pm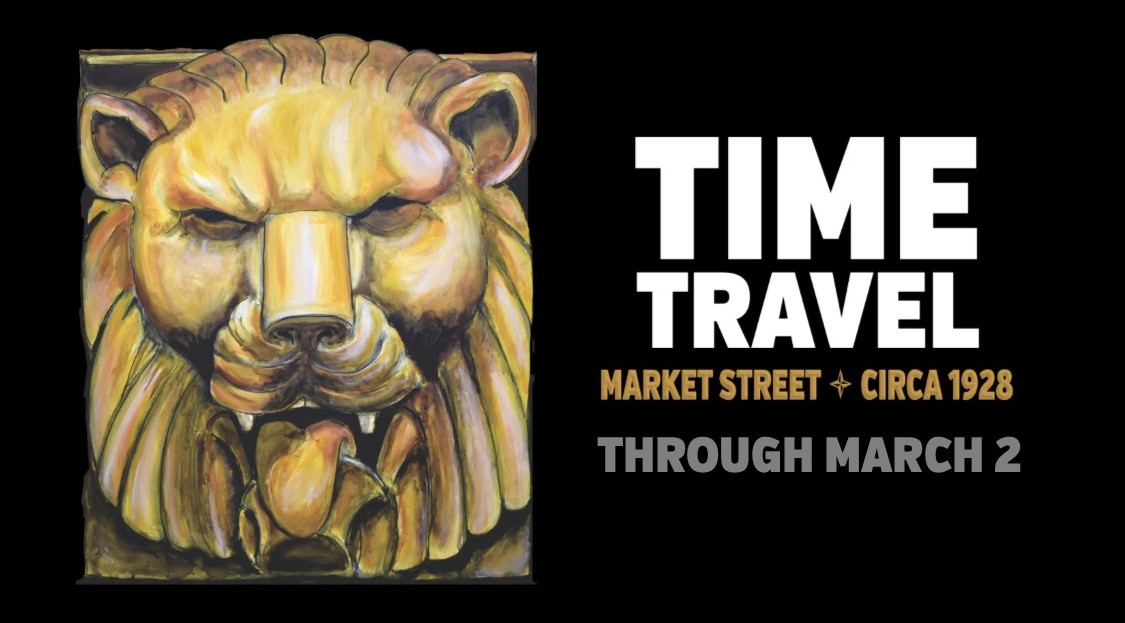 Just a decade away from its centennial, the historic building that is home to Summit Artspace on East Market has been a witness to the Akron story.
Summit Artspace Executive Director Kamelia Fisher felt it was time to recognize the building's architectural beauty and significance with a mural project. She enlisted the help of artist Don Jeffrey of Kenmore who has been documenting area historic sites in watercolor and ink for the past several years.
Time Travel Market Street Circa 1928 opened Jan. 5 and will be held over until March 2, 2019. Time Travel consists of a mural of the original home of the Akron Beacon Journal newspaper building constructed by John S. and James L. Knight and Jeffrey's sketches that led up to the finished work.
"Over the years, the building has had many different uses. As a center for art galleries and arts and culture education now, it seemed appropriate for Summit Artspace to share the building's past as an architectural and historic icon in downtown Akron through the visual arts," said Fisher.
TIME TRAVEL MURAL FINDS A HOME
The mural is a step back in time to the year the building opened, 1928. The large scale artwork will be hung opposite archival photos of the building interior when it housed the newspaper. It will be on display continually in the building
Gallery visitors will be able to see Jeffrey's Time Travel sketches and drafts on the project in the Summit Artspace Transition Gallery on the first floor until March 2.
Jeffrey's work for the project is comprised of six large canvasses: Four that depict the building and the street in 1928 flanked by two canvasses featuring the sculptural forms that rim the building, a magnificent lion and a sentinel. The lion was chosen for the show image.
Watch a recent video about Jeffrey by The Akronist: https://bit.ly/2QZWBop
Summit Artspace's galleries are open Thursdays and Fridays, noon to 7 p.m., and Saturdays, noon to 5 p.m. Additional hours include Artwalk on March 2, 5-9 p.m.
PARKING BEHIND THE BUILDING
HANDICAP ACCESSIBLE
See the Summit Artspace exhibit calendar for directions.
Plan your visit by clicking here.
Have questions? Here is our Frequently Asked Questions page.