CLOSED TODAY! Final day for Poe's Garden at Summit Artspace on East Market
November 9, 2019 @ 12:00 pm

-

5:00 pm

Free

Summit Artspace on East Market is closed today. We apologize for the inconvenience. We will be open again Thursday, Nov. 14, 2019, 12-7 pm. Back to our regular hours! Check our listings at summitartspace.org/event.
Summit Artspace on East Market is channeling Edgar Allan Poe to bring mystery and Gothic fascination to a juried art exhibit and writing competition, Poe's Garden, that will showcase local creatives and their love for the unearthly.
Poe's Garden opens with a free reception with the visual artists and writers on Friday, Oct. 18, 5-8 p.m., in the main gallery at Summit Artspace on East Market, 140 East Market St., Akron. Winners of both the visual arts and the literary competitions will be announced at 7 p.m.  There will be readings of the winning poetry and short stories after the announcement.
Poe's Garden winners to be published!
The first-place artwork will be featured in the November issue of The Devil Strip, an Akron communications hub in print and online that connects neighborhoods and serves as a cultural guide to understanding the city and a springboard for contributing to civic life. The winner of the literary competition will be featured in The Devil Strip's online edition.
The visual arts show, which runs until Nov. 9 in the main gallery, is free and open to the public. It will feature 45 pieces by 33 local artists.
About Edgar Allan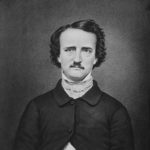 Edgar Allan Poe—his writings, his mystique, his life and his death—has inspired visual and literary work across the globe for over a century.  Summit Artspace often sees the fascination among local artists with the mysterious, the unearthly, fantasy of the unknown and the distortion of the known.
Poe, 1809-1949, was an American writer, editor, and literary critic. Poe is best known for his poetry and short stories, particularly his tales of mystery and the macabre.*
Poe's Garden will be a place where the deliberate, wide-ranging variety of visual and literary art will thrill, astonish, create dread and awaken and provoke the viewer with images, imagined worlds and artistic technique.
Our Juror and Judges
Juror for the visual arts exhibition is Christina Turner of Akron. Her media are paintings, printing and drawing. Turner was graduated with honors from the University of Akron Myers School of Art and ran FORUM artspace in the 78th Street Studios complex in Cleveland from 2011-2015. She had written for the local arts blog Curatorial Collective and the CAN Journal. She currently serves on the board of directors for SPACES in Cleveland.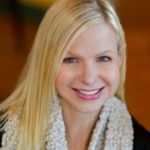 Heather Braun, Ph.D, associate professor of English at the University of Akron, leads the team of literary judges for Poe's Garden. She teaches Romantic and Victorian literature, composition, literary theory and young adult literature. She is the author of The Rise and Fall of the Femme Fatale in British Literature, published in 2012. Braun has also worked with young writers in Summit Lake through the Reimagining the Civic Commons project, helping them showcase stories about where they live.
Also on the judges' panel are: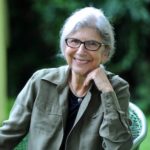 Sandra Perlman of Kent is an award-winning writer & teacher. More than a dozen of her plays have been produced from The Cleveland Play House to Kashmir, India. She is the recipient of three Ohio Arts Council grants and her work has been published by Dramatic Publishing, the Ohio Arts Council, Middle Tennessee Press and the Poets' League of Greater Cleveland. She has taught at Case Western, Cleveland State and Kent State universities as well as working as a writer/producer/host for PBS Channels 45/49.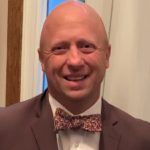 Brian Harrell is a faculty member at Northeast Ohio Medical University and the University of Akron. Brian's research interests include medical and healthcare rhetoric, reflective practices, research writing and online pedagogy. Brian is an active member of several regional and national academic and medical associations participating on the board of trustees, academic committees, academic journal reviewing and conferences.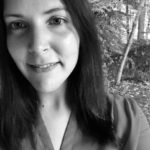 Abbey Bashor is a marketing assistant at the National Inventors Hall of Fame (NIHF) in Akron. She primarily supports marketing and PR efforts for the NIHF events and museum team, and also regularly contributes to the NIHF blog writing about inventors and innovation. Abbey graduated from the University of Akron is May 2019 with a degree in English and spent much of her time as an undergraduate leading the online magazine, Her Campus Akron.
GALLERY HOURS
Summit Artspace is open weekly on Thursday and Friday, 12-7 p.m., and Saturday, 12-5 p.m., for visitors to check out galleries and artist studios. Additional hours include Saturday, Nov. 2, for Artwalk, 5-9 p.m.
ABOUT SUMMIT ARTSPACE
Summit Artspace is a non-profit community art center organization that provides studio, exhibit and programming spaces in Summit County and the surrounding area for local artists and arts organizations; and is a center for art education open to all residents. Contact Summit Artspace at 330-376-8480. On the Web at www.summitartspace.org. Find us on: Facebook, Twitter at @AkronAreaArts, Instagram and Snapchat.
FREE PARKING BEHIND BUILDING.
HANDICAP ACCESSIBLE.
ELEVATOR AVAILABLE.
See the Summit Artspace exhibit calendar for directions.
Plan your visit by clicking here.
Have questions? Here is our Frequently Asked Questions page.