Panoramic Perspectives by Dan Rowland, May 3-June 22
June 6, 2019 @ 12:00 pm

-

7:00 pm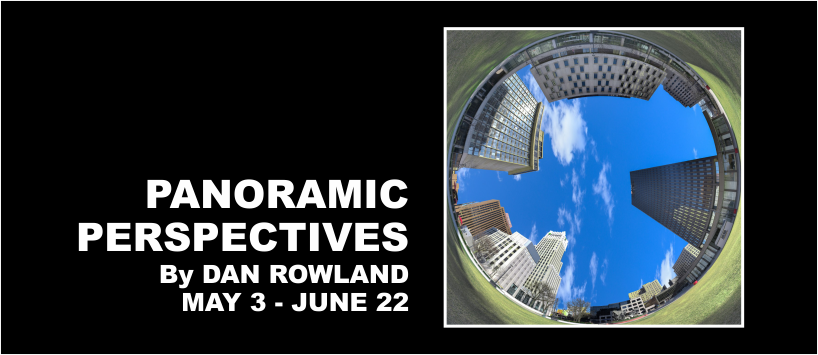 Dan Rowland has been busy opening a new photo business in Kenmore and getting ready to show some of his award-winning shots in The Welcome Gallery at Summit Artspace on East Market.
Set to run May 3 to June 22, "Panoramic Perspectives" includes dynamic photos of the Civic, Cascade Plaza and Kenmore Boulevard in the side gallery that greets visitors as they enter Summit Artspace. Visitors can meet and talk with Rowland at the opening on May 3, 5-7 p.m., and on May 4, 5-8 p.m.
Summit Artspace on East Market is located at 140 East Market St., Akron. The show is free and open to the public weekly on Thursday and Friday, 12-7 p.m., and Saturday, 12-5 p.m.
Photography has been a consistent in Rowland's life for 35 years. He grew up in the Akron area and studied commercial photography at the University of Akron. He started working for Jim Maguire at Maguire Photographics, first as a photo assistant, and later as a studio manager. He eventually opened his own studio and pursued more of a fine art style photography.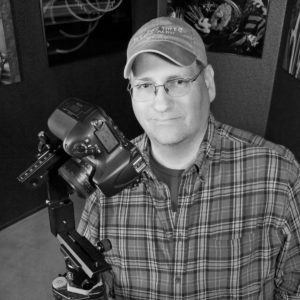 Through the years, he advanced his skills as a photographer, including studying with Howard Bond, a student of the renowned American photographer Ansel Adams.
When the digital wave hit, he closed the studio and went back to the University of Akron, graduating in 2007 with a B.S. in Middle Level Education (grades 4-9) in math and science.
After serving Akron Schools as a math tutor for 10 years, he gave up the classroom and is once again making photographs full time both in the field and at a small studio he opened at 989 Kenmore Boulevard. He shows some of his work at danrowlandphotography.com. Rowland specializes in architectural, interior, portrait, product and nature photography.
Rowland took the show image, a fish-eye lens photo of Cascade Plaza, that he simply calls "Cascade."
Summit Artspace is open weekly on Thursday and Friday, 12-7 p.m., and Saturday, 12-5 p.m. , for visitors to check out the galleries and artist studios. Additional hours include the May 4 and June 1 Artwalk events, 5-9 p.m., and during 3rd Thursday, May 16 and June 20, 4-7 p.m.
Summit Artspace is a non-profit community art center organization that provides studio, exhibit and programming spaces in Summit County and the surrounding area for local artists and arts organizations; and is a center for art education open to all residents.
See the Summit Artspace exhibit calendar for directions.
Plan your visit by clicking here.
Have questions? Here is our Frequently Asked Questions page.