Motion // Emotion Juried Photography Exhibition, July 10-Aug. 8
August 7, 2020 @ 12:00 pm

-

7:00 pm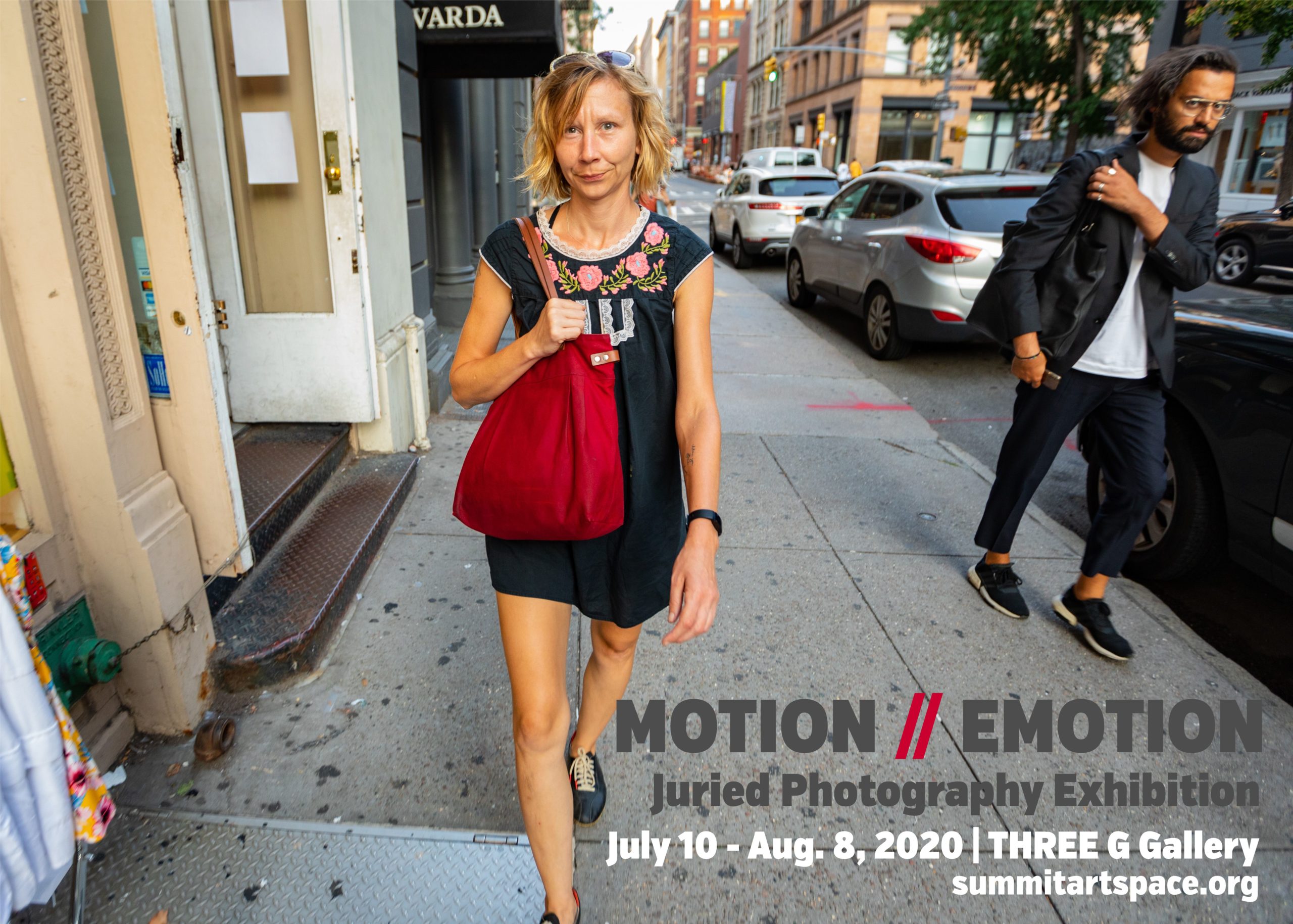 NEW NORMAL AT SUMMIT ARTSPACE
We're so happy to be open again at Summit Artspace on East Market! Summit Artspace will be following state directives so visitors will need to register for a free, timed ticket. Tickets (link below) are good to visit the galleries, including Motion // Emotion in the THREE G Gallery, during public hours. Artists with studios in the building will each have their own reopening timelines and guidelines. 
THREE G GALLERY HAS MOTION // EMOTION PHOTO SHOW
On the third floor in the THREE G Gallery, the juried photography exhibit Motion // Emotion will intrigue visitors with visuals that reveal the external energy of motion and internal emotion. Photographer Tim Fitzwater (http://www.Fitzwater-Photography.com) is the juror.
Motion and emotion are two concepts that affect our everyday lives: we are constantly moving and are constantly feeling. While motion is often external, emotion manifests itself internally. Emotions can lead us to make decisions and make change, and allow us to form deep relationships. For this exhibition, photographers are asked to respond to either of these universal ideas, motion or emotion.
Show image by Tim Fitzwater.
TICKET CENTER
CLICK HERE TO REGISTER FOR A FREE, TIMED TICKET.
Visitors will need to register for a free, timed ticket at Eventbrite. Please choose a date and time and complete the registration. If you have questions or are experiencing difficulty, call our office at 330-376-8480.
SUMMIT ARTSPACE ON EAST MARKET
140 E. Market St., Akron
GALLERY HOURS:
THURSDAYS,12-7 p.m. with 12-3 p.m. reserved for vulnerable populations
FRIDAYS, 12-7 p.m.
SATURDAYS, 12-5 p.m.
Below are the guidelines for visiting Summit Artspace on East Market.

FREE PARKING BEHIND BUILDING.
HANDICAP ACCESSIBLE.
ELEVATOR AVAILABLE.
See the Summit Artspace exhibit calendar for show details.
Plan your visit by clicking here.
Have questions? Here is our Frequently Asked Questions page.
Please Note: All exhibits are subject to becoming virtual at our website, summitartspace.org, due to the global pandemic.