Kaleidoscope Holiday Art Show presented by AVA, Nov. 22-Dec. 21
November 29, 2019 @ 12:00 pm

-

7:00 pm

Free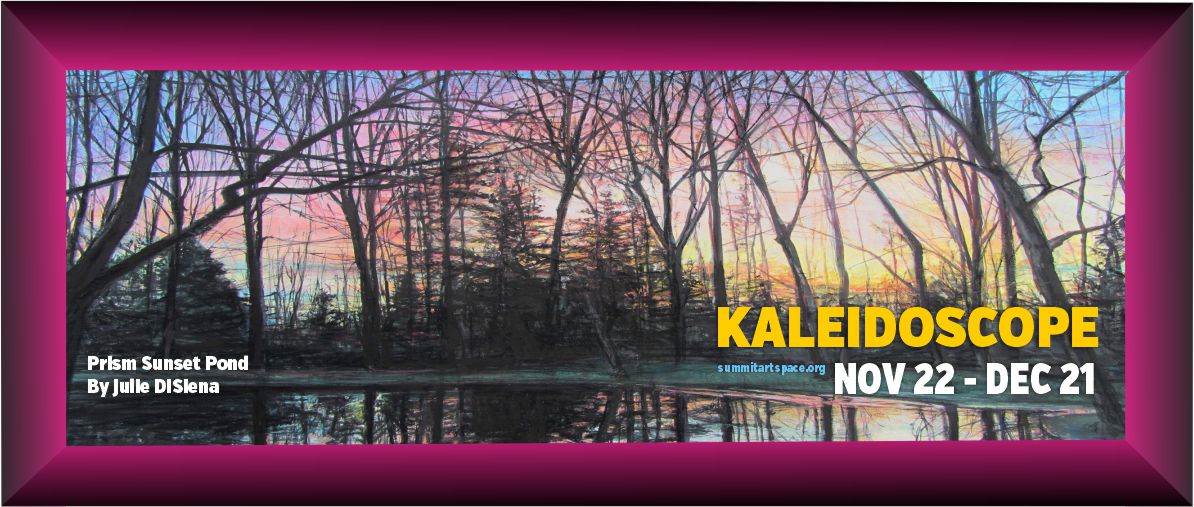 HOLIDAY HOURS OVER THANKSGIVING:
CLOSED THANKSGIVING DAY, THURS, NOV 28
OPEN FRIDAY, NOV. 29, 12-7 PM
OPEN SATURDAY, NOV. 30, 12-5 PM
AKRON AREA ART GROUPS COMPETE FOR 17TH ANNUAL KALEIDOSCOPE SHOW AT SUMMIT ARTSPACE
Members of area art groups will bring their best to the year's most anticipated competition, the 17th Annual Kaleidoscope Holiday Juried Art Exhibition, which opens Nov. 22 at Summit Artspace on East Market, 140 E. Market St., Akron.
The show is displayed in the main gallery at Summit Artspace on East Market. The exhibition which runs until Dec. 21 is free and open to the public. Closed Thanksgiving Day.
The juried exhibition is organized each year by the Alliance for the Visual Arts. Kaleidoscope was founded in 2003 by AVA which is the umbrella group of the four area arts organizations: Akron Society of Artists, Artists of Rubber City, Cuyahoga Valley Art Center and the Women's Art League of Akron. More than 600 active members are eligible to compete in Kaleidoscope. See the 2019 winners here.
ABOUT THE KALEIDOSCOPE JUROR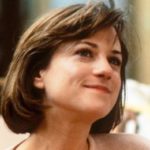 This is a very prominent show and gives inspiration to artists and art lovers from all over Northeast Ohio. Cash prizes for the top juried winners will be announced at 7 p.m. at the opening event by juror Theresa Bembnister, Curator of Exhibitions at the Akron Art Museum.
Bembnister has curated numerous exhibitions, including the current Open World: Video Games & Contemporary Art, an immersive new exhibition that features artists whose work has been influenced by video games. She earned an MA in art history and museum studies from Case Western Reserve University and a BFA from the Kansas City Art Institute.
VOTE FOR YOUR FAVORITE!
Gallery visitors will be able to vote for their favorite artist to win the People's Choice Award, a working kaleidoscope designed and hand-blown by glass artist, Bob Pozarski of Peninsula. The winner will be announced at the end of the show on the Summit Artspace website. Julie DiSiena of Northfield was the 2018 People's Choice winner for, "Prism Sunset Pond," used in this year's publicity. She is a member of the Cuyahoga Valley Art Center.
KALEIDOSCOPE ARTIST DISCUSSION PANEL, DEC. 19
The Kaleidoscope artists will gather for a free panel discussion led by Bembnister on Thursday, Dec. 19, from 7-8 p.m. in the main gallery surrounded by the artwork. The event is free. Reserve your seat here: https://bit.ly/2NnVD1P.
GALLERY HOURS
Summit Artspace's main gallery is open weekly Thursdays and Fridays, noon to 7 p.m., and Saturdays, noon to 5 p.m. Additional hours include 5-9 p.m. during the Dec. 7 Artwalk and Dec. 19 for 3rd Thursday, 4-7 p.m.
HOLIDAY HOURS OVER THANKSGIVING:
CLOSED THANKSGIVING DAY, THURSDAY, NOV. 28
OPEN FRIDAY, NOV. 29, 12-7 PM
OPEN SATURDAY, NOV. 30, 12-5 PM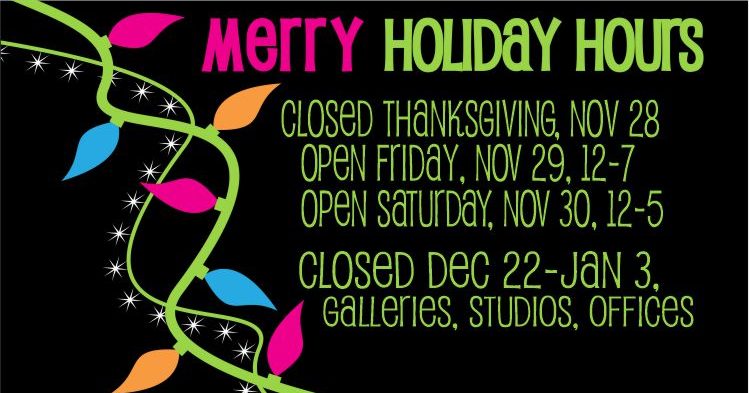 ABOUT SUMMIT ARTSPACE
Summit Artspace is a non-profit community art center organization that provides studio, exhibit and programming spaces in Summit County and the surrounding area for local artists and arts organizations; and is a center for art education open to all residents. Contact Summit Artspace at 330-376-8480. On the Web at www.summitartspace.org. Find us on: Facebook, Twitter at @AkronAreaArts, Instagram and Snapchat.
FREE PARKING BEHIND BUILDING.
HANDICAP ACCESSIBLE.
ELEVATOR AVAILABLE.
See the Summit Artspace exhibit calendar for directions.
Plan your visit by clicking here.
Have questions? Here is our Frequently Asked Questions page.