Out of My Mind, The Art of Judy Gaiser, Nov. 2-Dec. 21
December 7, 2019 @ 12:00 pm

-

9:00 pm

Free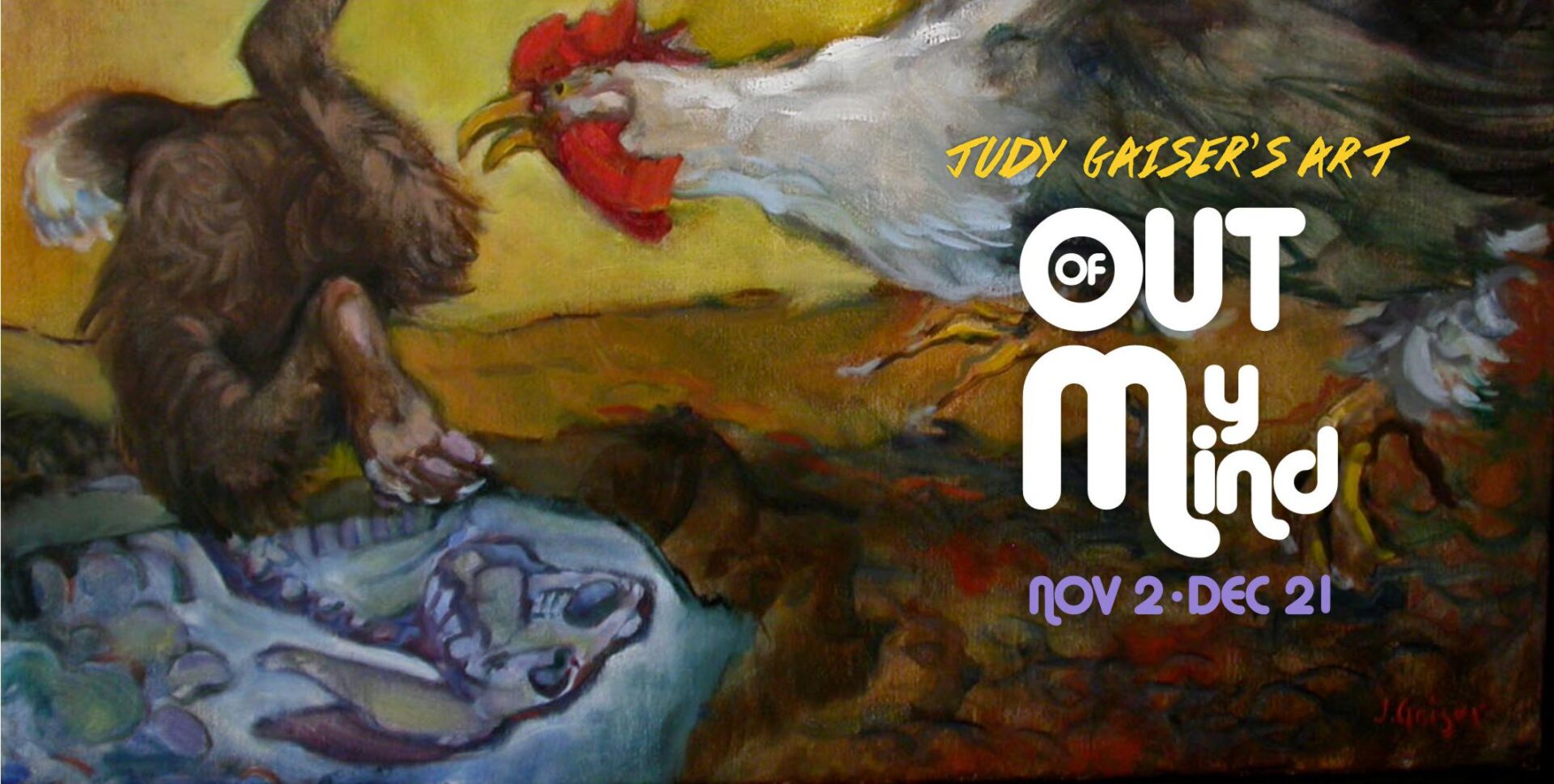 JUDY GAISER'S AUDACIOUS ART IN WELCOME GALLERY
Bold and audacious and electric describes the art of Judy Gaiser of Kent in her show, Out of My Mind. She catches moments–the second before the ball break on the billiard table, the drum downbeat, the sexy stilletos of the bridesmaids waiting on the sidewalk outside the church….
Judy's one-woman show is on display at Summit Artspace on East Market in the Welcome Gallery through Dec. 21. The show is free and open to the public.
Judy is a product of the Cleveland, Ohio art scene.  She grew up in the area, and as a youth took part in the Cleveland Museum gifted school program.  She has a Bachelor of Arts Degree from Capital University and a Masters of Studio Arts from Case Western Reserve through the Cleveland Institute of Art.
Judy Gaiser, ACCOMPLISHED AREA ARTIST
Judith works from imagination, memory and life in a variety of media. Line, color, energy and message are of upmost importance in each of her works. Creativity is the mental escape of her choice and joy.  She has exhibited in shows across Ohio, including exhibits at the Cleveland Museum of Art, the Butler Institute of American Art, the Canton Art Institute and the Massillon Museum of Art. She is regular contributor to shows at Summit Artspace.
BELOVED ART TEACHER IN THE NEO
She was an art teacher for several decades in Northeast Ohio, the Columbus area and Portland, OR. She has won several awards for outstanding teaching. Judy is also a freelance illustrator and painter, with several books to her credit. She is a member of the Akron Society of Artists and the Group Ten Gallery in Kent.
GALLERY HOURS
Summit Artspace's main gallery is open weekly Thursdays and Fridays, noon to 7 p.m., and Saturdays, noon to 5 p.m. Additional hours include 5-9 p.m. during the Dec. 7 Artwalk and Dec. 19 for 3rd Thursday, 4-7 p.m.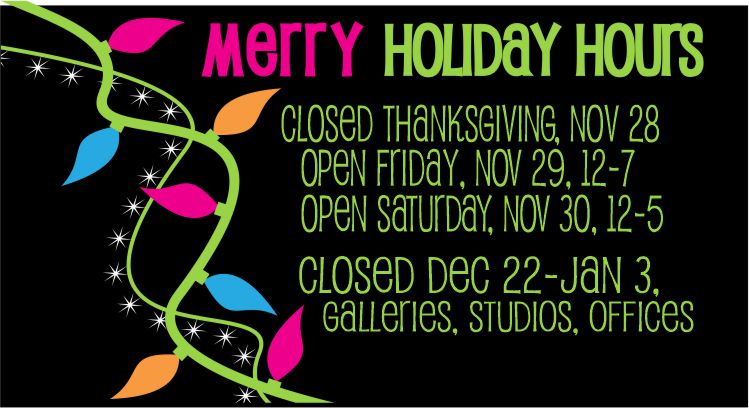 ABOUT SUMMIT ARTSPACE
Summit Artspace is a non-profit community art center organization that provides studio, exhibit and programming spaces in Summit County and the surrounding area for local artists and arts organizations; and is a center for art education open to all residents. Contact Summit Artspace at 330-376-8480. On the Web at www.summitartspace.org. Find us on: Facebook, Twitter at @AkronAreaArts, Instagram and Snapchat.
FREE PARKING BEHIND BUILDING.
HANDICAP ACCESSIBLE.
ELEVATOR AVAILABLE.
See the Summit Artspace exhibit calendar for directions.
Plan your visit by clicking here.
Have questions? Here is our Frequently Asked Questions page.