FRESH 2020 Art Exhibition at Summit Artspace on East Market
January 30, 2020 @ 12:00 pm

-

7:00 pm

Free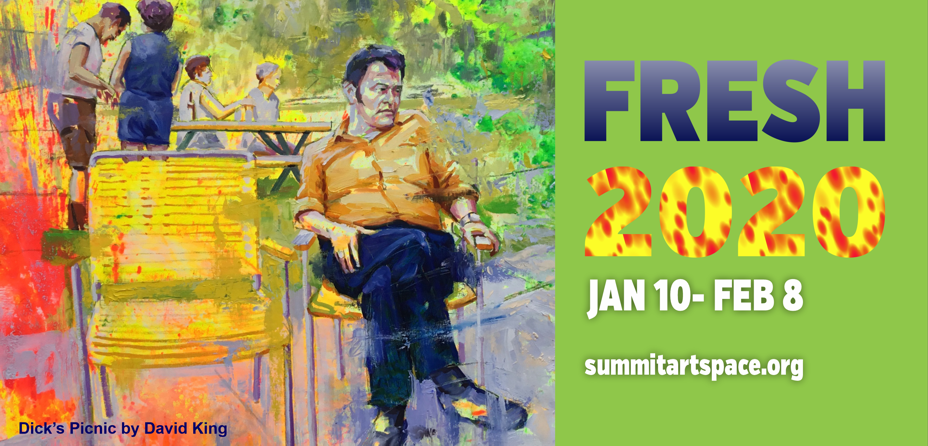 The first show of the year at Summit Artspace on East Market sets the bar for local artists and the "FRESH 2020 Juried Art Exhibition," that opens Jan. 10, is no exception and is even taking on extra space in the art center.
Juror and artist Katina Pastis Radwanski chose 69 works of varying media for the 16th annual show which includes the main gallery on the first floor and the newly-named THREE G Gallery on the third floor.
FRESH OPENING NIGHT, JAN. 10
Winners will be announced at 7 p.m. during the free opening reception with artists on Friday, Jan. 10, 5-8 p.m., on the third floor. Summit Artspace on East Market is located at 140 E. Market St., Akron. The show runs through Feb. 8 and is free and open to the public.
For 16 years, the FRESH shows have challenged artists from Summit, Medina, Portage, Cayhoga and Stark counties to push the boundaries of what art can be– stylistically, conceptually and technically–and have presented viewers with a new lens through which to see the world. The works feature novel styles, original thinking and demonstrate a high level of skill in the artist's chosen 2D or 3D media.
THREE G OPENS FOR FRESH
The THREE G Gallery was formerly the Big Box of The BOX Gallery founded and operated by the Artists of Rubber City for 10 years. The AoRC transferred management of the space to Summit Artspace starting in January 2020.
ABOUT THE FRESH JUROR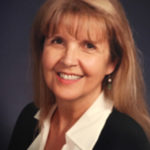 Juror Radwanski resides in Hudson, Ohio. A graduate of Kent State University for undergrad and The University of Georgia as a graduate student, she has taught community art classes and workshops, in addition to being a high school art teacher. She shows her award-winning work in numerous solo and group shows and juried competitions in a variety of venues, galleries and at her studio/gallery in the ArtCraft Building in downtown Cleveland, Ohio.  She also creates pieces on commission.
She is represented by Grayhaus Studios in Bay Village. Radwanski is a member of the Artcraft Building Sixth Floor Artists Group in Cleveland; an associate member of Group Ten Gallery in Kent; and a member of the Tannery Row Artist Colony in Buford, GA.
She will participate in a discussion panel with FRESH artists on Thursday, Feb. 6, from 7-8 p.m. in the main gallery. The event is free. Reserve your seat here: https://bit.ly/364VWFe.
The show image is Dick's Picnic by David King, which won second place in FRESH 2019.
GALLERY HOURS
Summit Artspace's main gallery is open weekly Thursdays and Fridays, noon to 7 p.m., and Saturdays, noon to 5 p.m. Additional hours include 4-7 p.m. on Jan. 16 for 3rd Thursday and the Feb. 1 Artwalk, 5-9 p.m.
ABOUT SUMMIT ARTSPACE
Summit Artspace is a non-profit arts organization that provides studio, exhibit and programming spaces in Summit County and the surrounding area for local artists and arts organizations; and is a center for art education open to all residents. Contact Summit Artspace at 330-376-8480. On the Web at www.summitartspace.org. Find us on: Facebook, Twitter at @AkronAreaArts, Instagram and Snapchat.
FREE PARKING BEHIND BUILDING.
HANDICAP ACCESSIBLE.
ELEVATOR AVAILABLE.
See the Summit Artspace exhibit calendar for directions.
Plan your visit by clicking here.
Have questions? Here is our Frequently Asked Questions page.