FEMICENTRIC: 2020 VISION Juried Art Exhibit, Aug. 21-Sept 26
September 24, 2020 @ 12:00 pm

-

7:00 pm

Set for the main gallery at Summit Artspace on East Market, FEMICENTRIC: 2020 VISION is juried by noted Akron area artist P.R. Miller. The show revolves around the themes of liberation, evolution, empowerment, entitlement and the progress of women.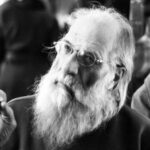 Open to local artists of all genders, the show challenged them to create distinctive work that honors and embodies the impact and legacy of women who have shaped history, who are changing the present, and who will impact the future.  The art will be complimented by creatively written artist statements analyzing how their work fits the call for art using poetry, narrative or imaginative linguistics.
FEMICENTRIC opens on Friday, Aug. 21, 12 p.m., and runs until Saturday, Sept 26, 5 p.m. Artist awards will be announced by Miller on Thursday, Aug. 20 at 7:30 p.m., and can be seen via video on the Summit Artspace YouTube Channel and social media or highlighted in the gallery. See the winners on our website after Aug. 21.
In addition, the show is open starting at 12 p.m. on Saturday, Sept. 5, 2020, and through Artwalk from 5-8 p.m. Artwalk is an art/retail event organized by Summit Artspace on East Market in downtown Akron on the first Saturday of the month.
TICKET CENTER
CLICK HERE TO REGISTER FOR FREE, TIMED TICKET.
Visitors will need to register for a free, timed ticket at Eventbrite. Please choose a date and time and complete the registration. Your ticket is for 1.5 hours but feel free to stay longer and see the amazing local artwork. Thursdays from 12 to 3 p.m. are reserved for vulnerable populations at Summit Artspace on East Market. If you have questions or are experiencing difficulty, call our office at 330-376-8480.
SUMMIT ARTSPACE ON EAST MARKET


140 E. MARKET ST., AKRON
GALLERY HOURS:
THURSDAYS,12-7 P.M. WITH 12-3 P.M. RESERVED FOR VULNERABLE POPULATIONS FRIDAYS, 12-7 P.M.
SATURDAYS, 12-5 P.M.
OPEN SEPT. 5 FOR ARTWALK, 5-8 P.M.
BELOW ARE THE GUIDELINES FOR VISITING
SUMMIT ARTSPACE ON EAST MARKET.
VISITORS MUST WEAR MASKS.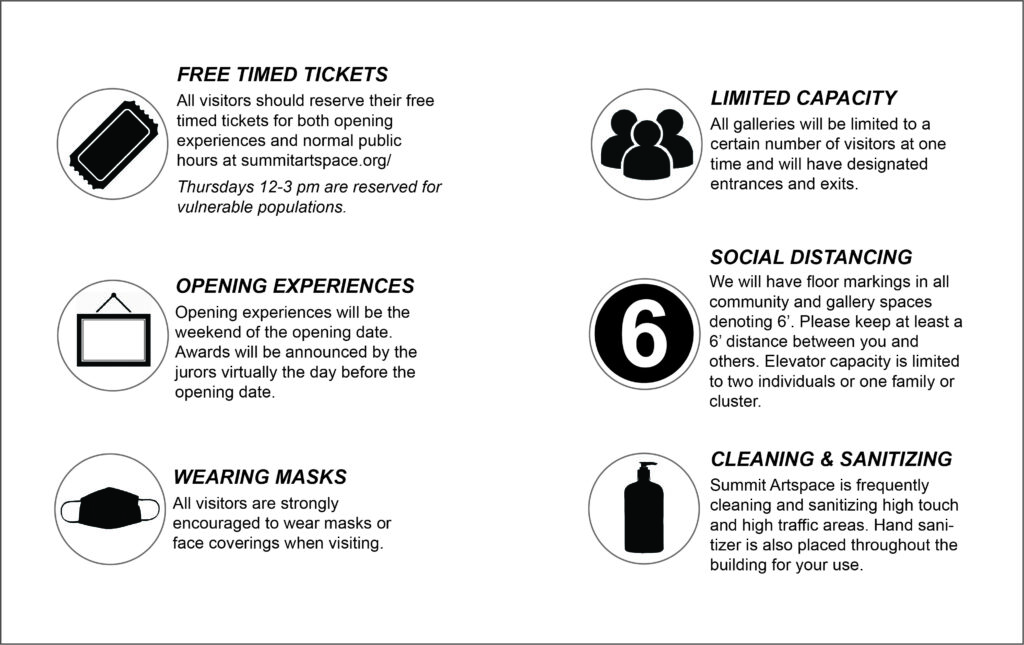 FREE PARKING BEHIND BUILDING.
HANDICAP ACCESSIBLE.
ELEVATOR AVAILABLE.
See the Summit Artspace exhibit calendar for show details.
Plan your visit by clicking here.
Have questions? Here is our Frequently Asked Questions page.
Please Note: All exhibits are subject to becoming virtual at our website, summitartspace.org, due to the global pandemic.