Confessions of a Stranger by Ryan Scott, An Art & Music Experience, Dec. 13-21
December 20, 2019 @ 12:00 am

-

7:00 pm

Free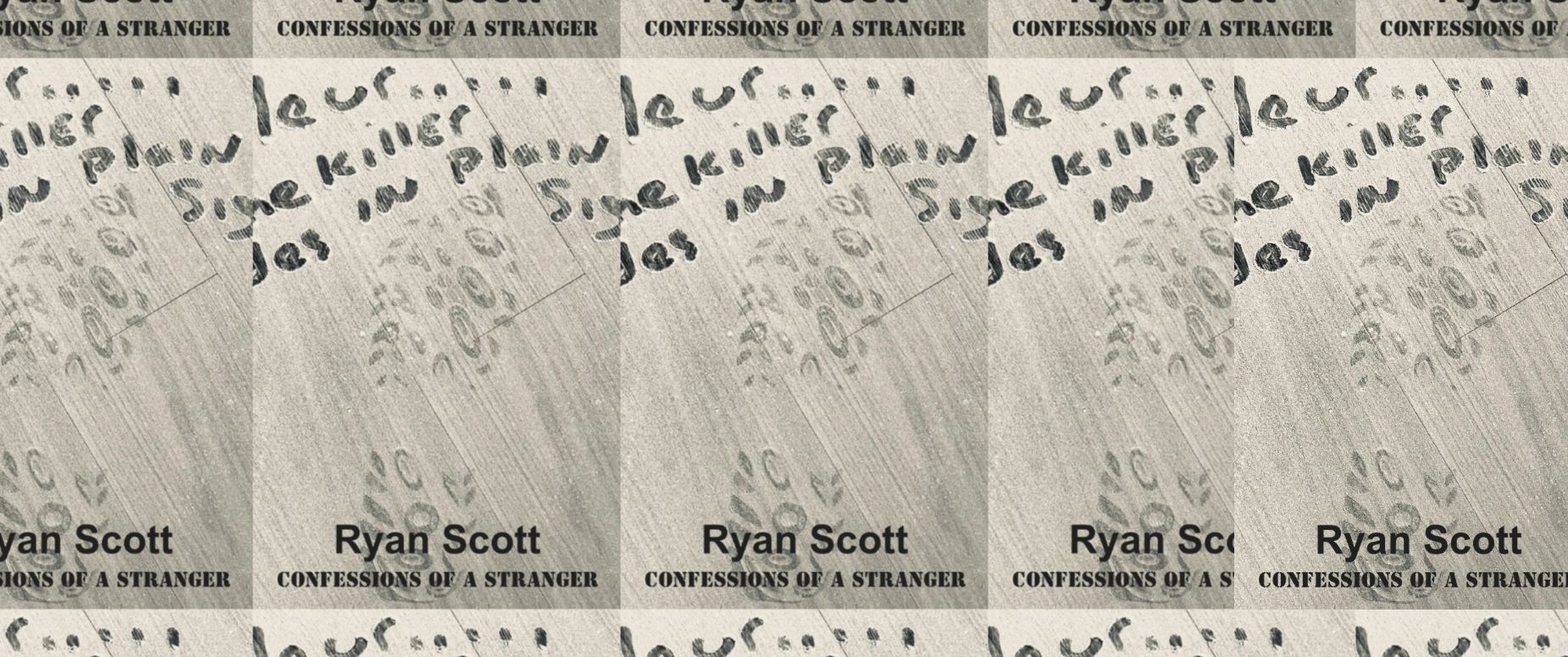 Ryan Scott is bringing his world of travel, music and words, written and sung, to Summit Artspace on East Market for a one-man introspective show, Confessions of  Stranger, Dec. 13-21.
OPENING DATE & RECEPTION WITH RYAN SCOTT
Confessions of a Stranger
Confessions of a Stranger opens Friday, Dec. 13, 5-7 p.m. in the newly-named "Skyline Gallery" on the third floor of Summit Artspace on East Market. You can meet and hear Ryan's music on Saturday, Dec. 14, 12-8 p.m. at a free reception. He will be performing at 7 p.m.  
GALLERY HOURS
Summit Artspace's main gallery is open weekly Thursdays and Fridays, noon to 7 p.m., and Saturdays, noon to 5 p.m. Additional hours include Dec. 19 for 3rd Thursday, 4-9 p.m.
ABOUT RYAN SCOTT
Ryan Scott was born in Ohio but grew up in North Carolina, the youngest of five siblings. His father passed away when he was fourteen years old.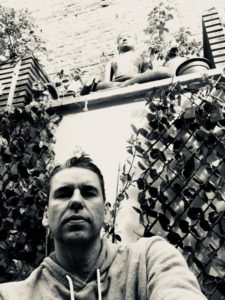 Raised by a single parent, he found himself alone a lot, finding comfort in writing stories and music. He had a fascination with photographs, always having a camera by his side.
He joined his first band at the age of fifteen, and by the age of eighteen dropping out of high school to follow his musical dreams. He would find himself immersed in this life for the next twenty plus years, touring the world, recording and writing music, and living in Paris on and off for ten years.
Throughout this journey, Ryan, unknowingly, would document every event through writing, music, and photographs, with each outlet inspiring the other. With no formal training, Ryan's inspiration has come from his life experiences as well as how he sees the world.
Ryan continues to photograph moments, keep journals, write poems, lyrics, and book chapters. The exhibit: "Confessions of a Stranger", is a snapshot into various moments throughout his life, taking you on a journey
through his writings, music and photographs, giving you a glimpse into a different way of seeing the world we live in.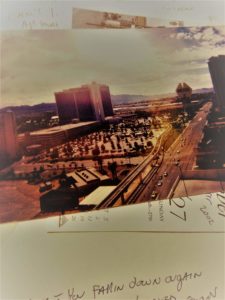 Ryan has published two poetry collections, "Let It Fade" (2016) and "A Touch of You: Emotions, Feelings, & Thoughts of A Lost Soul" (2017). He currently lives in the Akron area by a lake with his wife and four dogs.
ABOUT SUMMIT ARTSPACE
Summit Artspace is a non-profit community art center organization that provides studio, exhibit and programming spaces in Summit County and the surrounding area for local artists and arts organizations; and is a center for art education open to all residents. Contact Summit Artspace at 330-376-8480. On the Web at www.summitartspace.org. Find us on: Facebook, Twitter at @AkronAreaArts, Instagram and Snapchat.
FREE PARKING BEHIND BUILDING.
HANDICAP ACCESSIBLE.
ELEVATOR AVAILABLE.
See the Summit Artspace exhibit calendar for directions.
Plan your visit by clicking here.
Have questions? Here is our Frequently Asked Questions page.