Collectively Independent: Featuring the Artists of Summit Artspace on Tusc, June 7-July 13
July 13, 2019 @ 12:00 pm

-

5:00 pm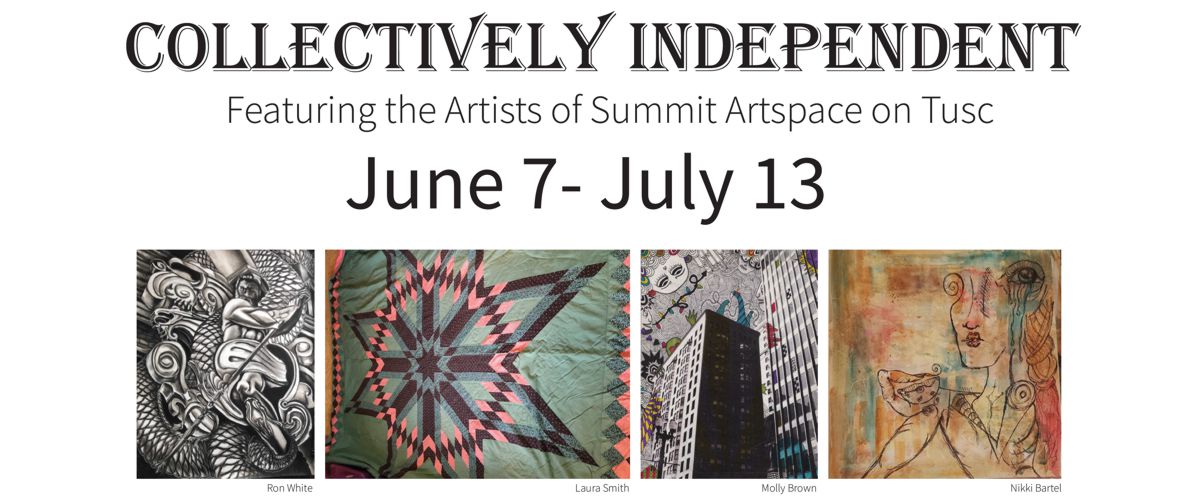 Distinct styles. Different media. Artists all with independent views. Energizing each other collectively in an Artspace. Yes, Collectively Independent.
Collectively Independent brings together the artwork of  independent artists with studios in Summit Artspace on Tusc. Ron White, Nikki Bartel, Molly Brown and Laura Smith are the local artists whose work will hang in the gallery until July 13.
Once you tour the gallery and see their work, visit their studios in Summit Artspace on Tusc and connect with the artists.
Summit Artspace on Tusc, 571 W. Tuscarawas Ave., Barberton, is open weekly on Friday, 5-8 p.m., and Saturday, 12-5 p.m., for visitors to check out the galleries and artist studios.
Summit Artspace is a non-profit community art center organization that provides studio, exhibit and programming spaces in Summit County and the surrounding area for local artists and arts organizations; and is a center for art education open to all residents. Contact Summit Artspace at 330-376-8480. On the Web at www.summitartspace.org. Find us on: Facebook, Twitter at @AkronAreaArts, Instagram and Snapchat.
See the Summit Artspace exhibit calendar for directions.
Plan your visit by clicking here.
Have questions? Here is our Frequently Asked Questions page.
ART BY NIKKI BARTEL
https://www.facebook.com/aspiredreamandjingle/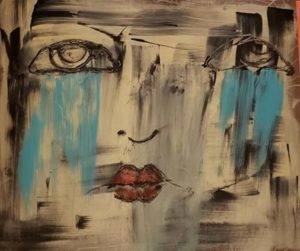 The Fallen Shall Rise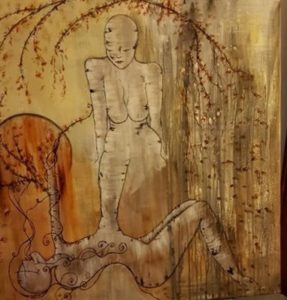 ART BY RON WHITE
http://ronwhiteart.com/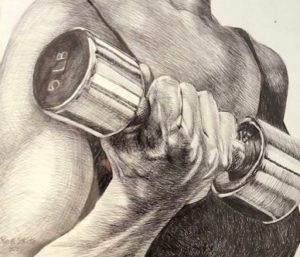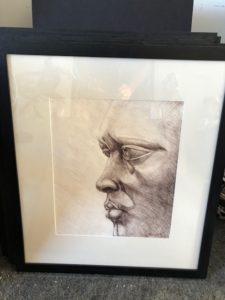 ART BY MOLLY BROWN
https://unsinkable.studio/index.html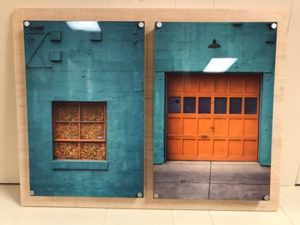 The Blue Orange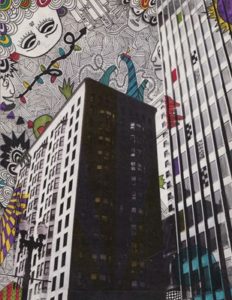 Then You're in Town
ART BY LAURA SMITH
Contact her at unwoundlaura@gmail.com.