Boschian: Beautifully Bizarre Juried Art Exhibit, Feb. 21-March 28
February 22, 2020 @ 12:00 pm

-

5:00 pm

Free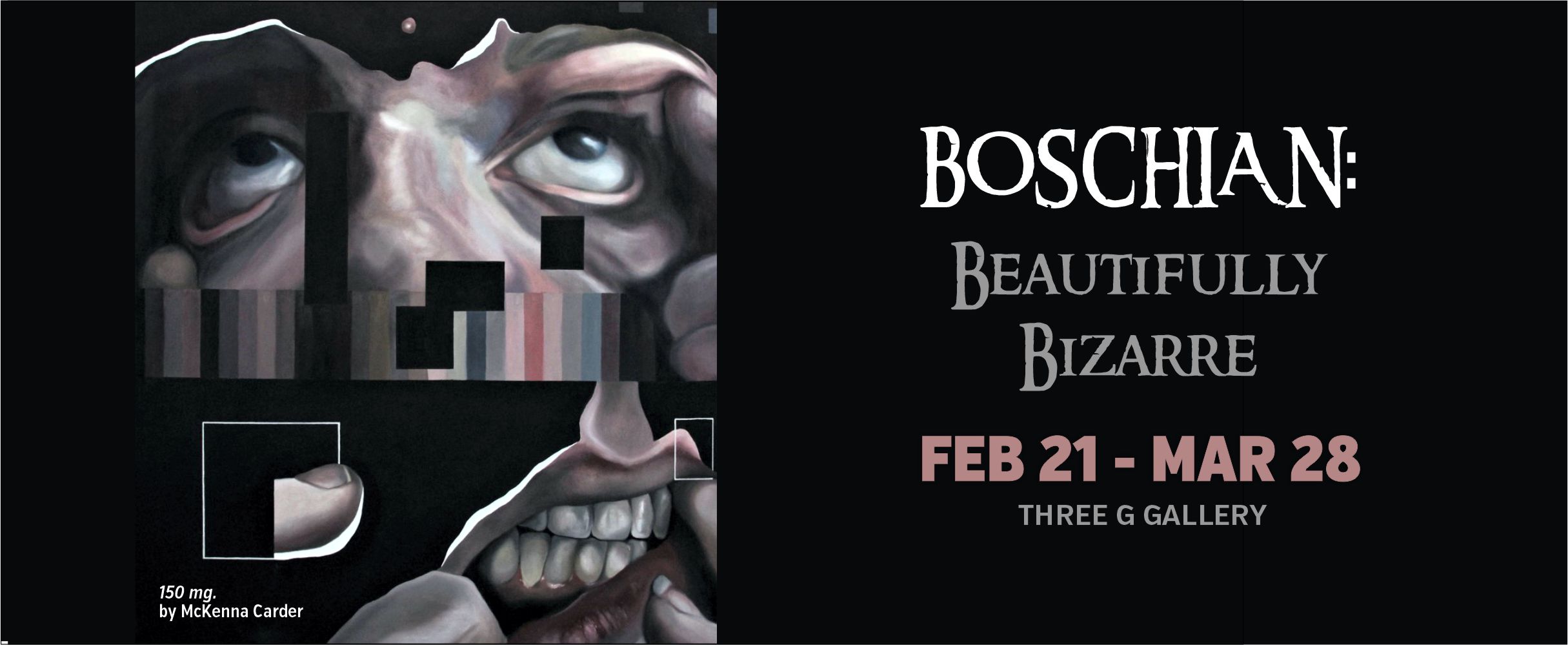 SO BOSCHIAN: THE EXPLORATION INTO OUR DEEPEST FEARS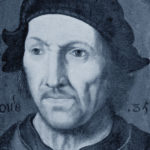 Hieronymus Bosch was born Jheronimus van Aken in the Netherlands  where he lived all of his life from 1450 to 1516. His work was collected during his life time. Today he is seen as a hugely individualistic painter with deep insight into humanity's desires and deepest fears.
Summit Artspace put out the call to local artists to share works that channel their inner Bosch for the show,  Boschian: Beautifully Bizarre , Feb. 21-March 28, 2020.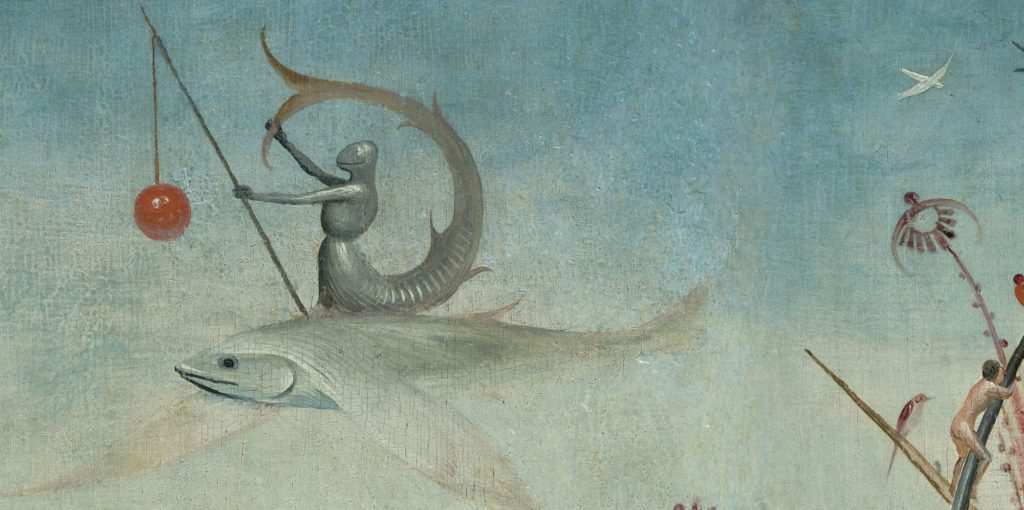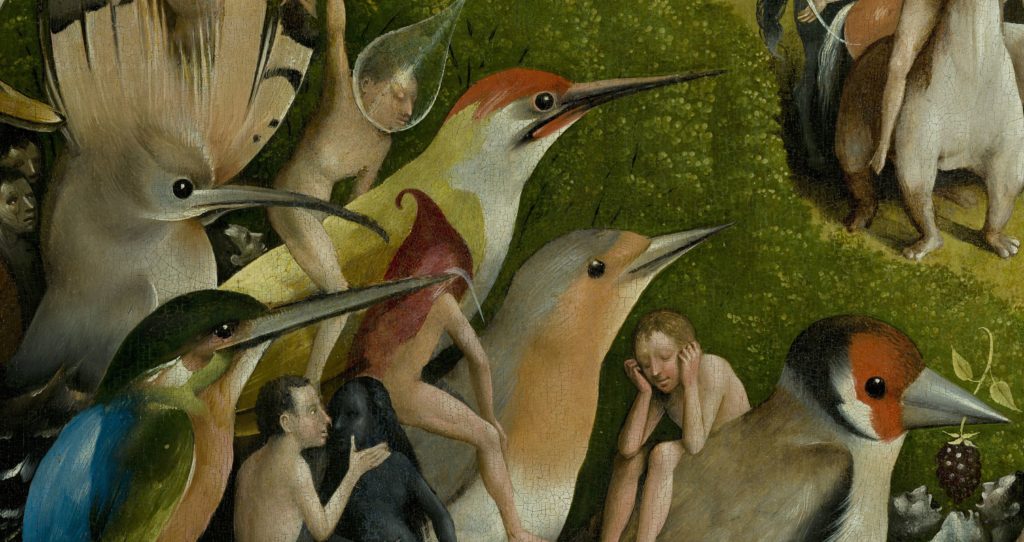 BOSCHIAN: BEAUTIFULLY BIZARRE OPENING NIGHT, FEB. 21
Winners for Boschian: Beautifully Bizarre will be announced at 6:30 p.m. during the free opening reception with artists on Friday, Feb. 21, 5-8 p.m., in THREE G Gallery on the third floor of Summit Artspace on East Market,  which is located at 140 E. Market St., Akron. The show runs through March 28 and is free and open to the public.
EXHIBITION JUROR
Kate Wentz of Akron is the juror for Boschian: Beautifully Bizarre. She manages a collection of art inspired by the Renaissance master, Hieronymus Bosch. Kat's experience includes co-curating the Hieronymus collection for the recent exhibition Stranger Beings: Hieronymus Objects & Other Curiosities at the Emily Davis Gallery and managing the pop-up gallery, Pish Posh, that was on view in downtown Akron in the summer of 2018. Hieronymus has actively loaned pieces from the collection to museums and institutions for exhibitions including Akron Art Museum's Gross Anatomies and Turn the Page: The First Ten Years of Hi-Fructose.
The show image, 150 mg., was created by artist McKenna Carder.
ABOUT BOSCH
His work utilizes striking and sometimes seemingly surreal qualities, often depicting tales of morality. Intense scenes by Bosch encompass a sense of humor, sensuality, and grotesque quality. His masterpiece, The Garden of Earthly Delights, teems with fantastical landscapes of disturbing anthropomorphic beings composed in vivid jewel tones.
Over 500 years later, Bosch is still a source of inspiration for contemporary artists. Boschian, of or relating to Hieronymus Bosch, is used to describe everything from fine art to high fashion.
Boschian: Beautifully Bizarre is a display of curiosities with an appreciation for the surreal, beautiful and bizarre and the ability to instill both terror and delight.
THREE G GALLERY HOURS
Summit Artspace's THREE G Gallery is open weekly Thursdays and Fridays, noon to 7 p.m., and Saturdays, noon to 5 p.m. Additional hours include the March 7 Artwalk, 5-9 p.m. and 4-7 p.m. on March 19 for Third Thursday.
ABOUT SUMMIT ARTSPACE
Summit Artspace is a non-profit arts organization that provides studio, exhibit and programming spaces in Summit County and the surrounding area for local artists and arts organizations; and is a center for art education open to all residents. Contact Summit Artspace at 330-376-8480. On the Web at www.summitartspace.org. Find us on: Facebook, Twitter at @AkronAreaArts, Instagram and Snapchat.
FREE PARKING BEHIND BUILDING.
HANDICAP ACCESSIBLE.
ELEVATOR AVAILABLE.
See the Summit Artspace exhibit calendar for directions.
Plan your visit by clicking here.
Have questions? Here is our Frequently Asked Questions page.