People, places in the 419 Square Miles of Summit County, Summit Artspace photo show, March 1-30
March 14, 2019 @ 12:00 pm

-

7:00 pm

The current photography show at Summit Artspace on East Market captures the realistic, vibrant life and locations found in Summit County.
The show is in the main gallery at Summit Artspace on East Market, 140 East Market St., Akron. The exhibition which runs until March 30 is free and open to the public.
See the winners here.
More than 100 photographs were submitted. Juror for the show is Gary Harwood, a veteran photographer and photography teacher from Kent. Harwood will lead a panel discussion with the photographers on Thursday, March 28, from 7-8 p.m. in the main gallery surrounded by the photos. The event is free. Reserve your seat here: https://bit.ly/2TEpOSX
FOCUS OF 419 SQUARE MILES
The focus of the exhibit is to highlight life throughout Summit County using portraits, landscapes, interior spaces, nature and street photography submitted by local and regional photographers, both professional and hobby.
Summit County covers 419 square miles in Northeast Ohio representing many facets of geography, business, rural and urban venues and diverse people.
The expanse of Summit County will be reflected in photographs that convey emotions speaking to the people, history and significance of life in the county. At a time when urban and rural areas are sometimes divided, the common, visual narrative found in photography provides an avenue for conversation and mutual appreciation.
ABOUT 419 SQUARE MILES JUROR GARY HARWOOD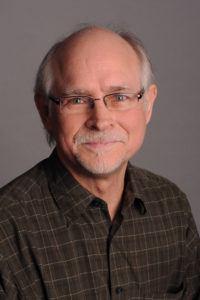 Juror Gary Harwood of Kent has worked as a photographer and teacher for more than 30 years. He teaches Visual Storytelling and other photography courses at Kent State University and is also an Artist in Residence with the Ohio Arts Council. He is the co-author of Tiger Legacy: Stories of Massillon Football and Growing Season: The Life of a Migrant Community.
His work has appeared in the Communication Arts Photo Annual, Graphis Photo Annual, The Sun Magazine and Double Take/Points of Entry. He has twice won the James R. Gordon Ohio Understanding Award from the Ohio News Photographers Association's Pictures of the Year competition. Tiger Legacy was selected as one of the ten best photography books for the summer of 2016 by American Photo Magazine. Growing Season won the Carter G. Woodson Honor Award from the National Council for the Social Studies and the Ohioana Book Award from the Ohioana Library Association.
The show image illustrates the people and places of Summit County with the center photograph of the Manchester Dance Ensemble by Harwood and the outdoor photographs of Virginia Kendall Park by Taylor Clapp.
Summit Artspace's main gallery is open Thursdays and Fridays, 12-7 p.m., and Saturdays, 12-5 p.m. Additional hours include the March 2 Artwalk, 5-9 p.m., and during 3rd Thursday, March 21, 4-7 p.m.