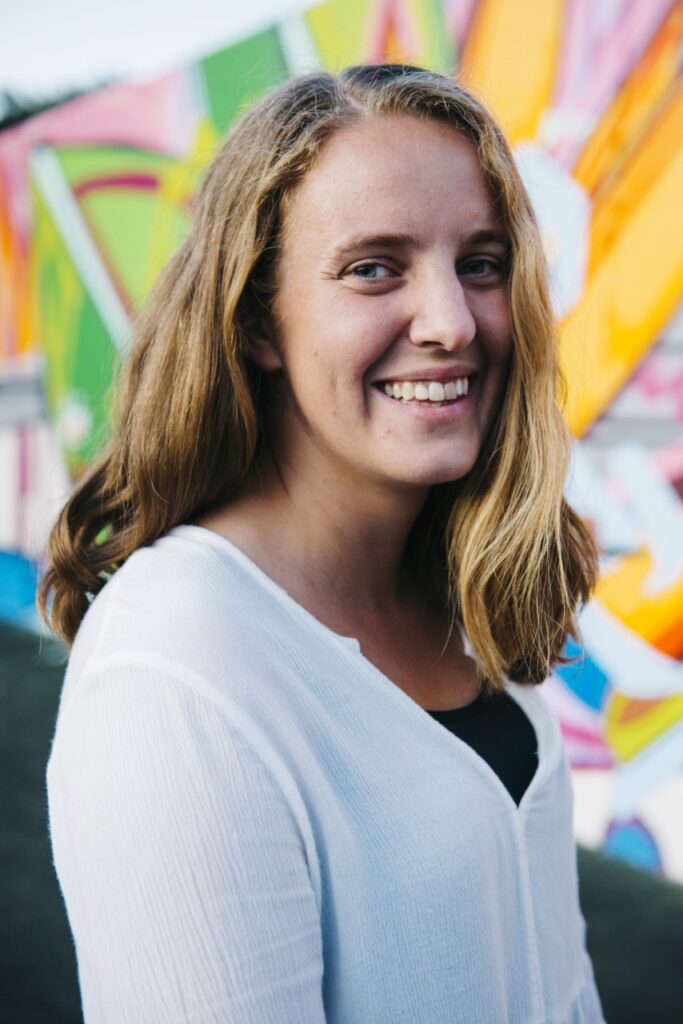 Resident artist Lizzi Aronhalt is a painter, educator, and muralist. Her architecturally-focused work engages themes such as memory, place, and the passing of time. She spent time in Southwest Ohio at Miami University, where she earned her B.S. in Art Education with a minor in 2-D media studies. She then lived for two years in Eastern Europe before returning home to Akron where she currently resides and creates. Her studio is on the third floor of Summit Artspace!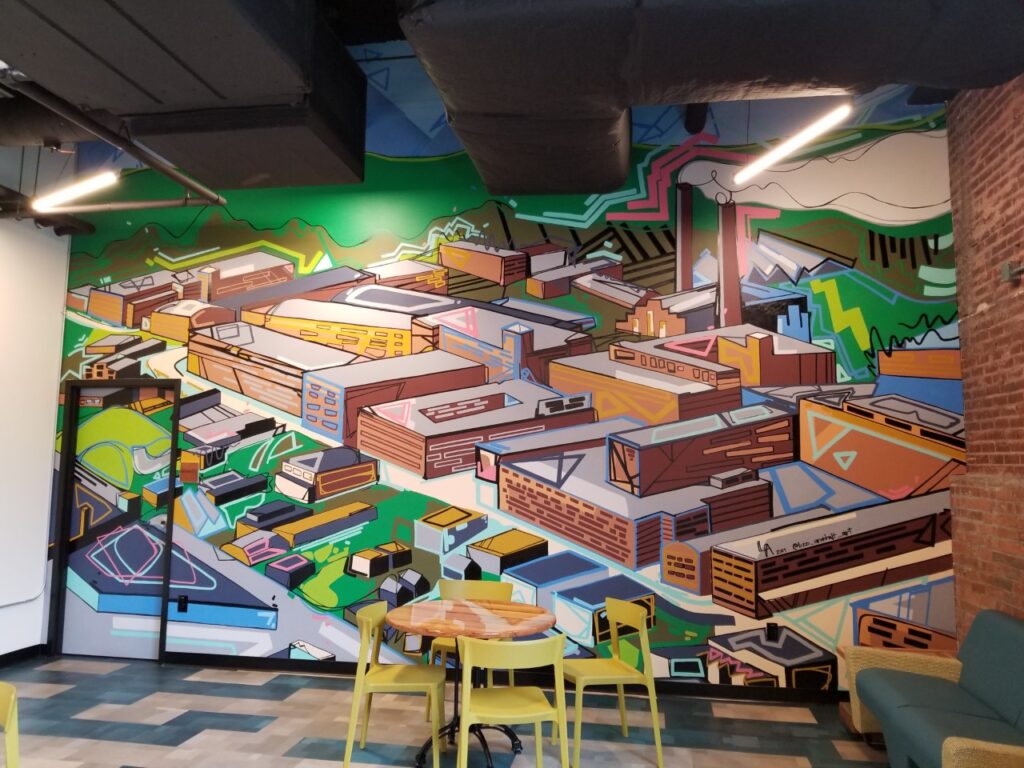 Lizzi started renting at Summit Artspace as she was launching her career and practice as a visual artist. "Having a studio space dedicated to my painting has allowed me to really focus on my work and create like I hadn't been able to previously. I love having a quiet workspace during the week that is also open to the public on the weekend, as it allows me to create and interact with the community in the same space," said Lizzi.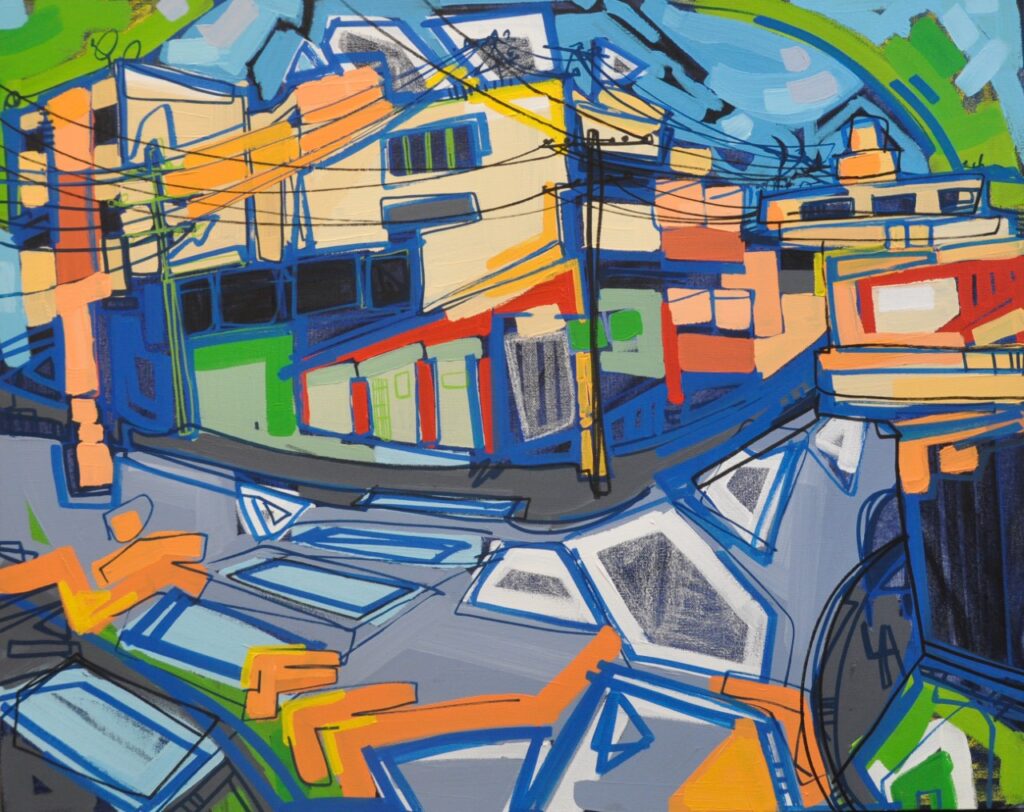 One of Lizzi's loves is plants! If you visit her studio, you will encounter all of her favorite tropical plants, which thrive in the light on the third floor.
To keep up with Lizzi and her work, follow her on social media and visit her website!
Facebook: @lizzi_aronhalt_art
Instagram: @lizzi_aronhalt_art
Website: www.lizziaronhalt.com
---
Follow Summit Artspace on social media: Instagram, Facebook, Twitter, LinkedIn.
About Summit Artspace: Summit Artspace is a non-profit arts organization connecting artists and artist-serving organizations to the resources they need to thrive professionally, creatively, and financially. It provides artist studios, exhibitions, and programs in Summit County, and serves as a vital place for the public to engage with the creative community. Summit Artspace is located at 140 E Market St in Akron, Ohio. Public hours are Fridays from 12-7 p.m. and Saturdays from 11 a.m. to 5 p.m. For more information call 330-376-8480.