Resident artist Jaron M. LeGrair is the founder and owner of the Jaron M. LeGrair Studio and is a Professor of Musical Theatre/Voice at Point Park University and Saint Mary's College of California. He earned his Bachelor of Arts in Music from The University of Akron and his Master of Arts in Voice Pedagogy from The Ohio State University. Jaron's studio is located on the second floor of Summit Artspace.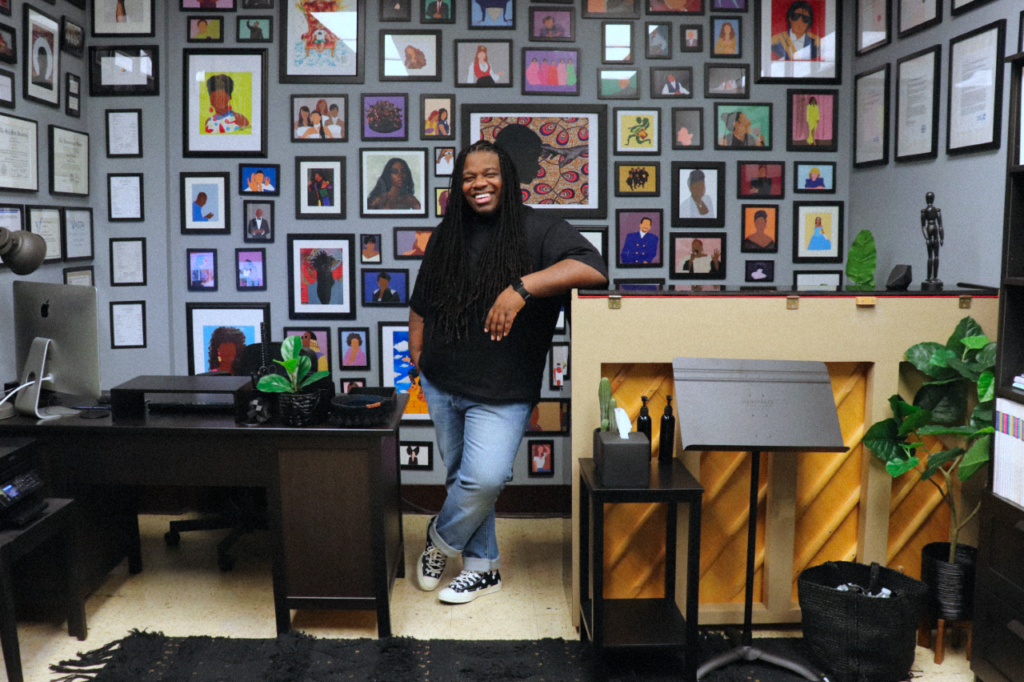 Jaron is eccentric, bold, creative, and authentic in his art. He tends to work with clients who want to be the best they can be vocally and holistically. He has been a resident at Summit Artspace since 2015 because he wanted a safe haven for the unique type of clients he has. He also wanted to be accessible in a central location for the community so that people could find him and his studio easily.
Jaron has two loving parents, two older brothers (who both sing), and a lovely three-year-old niece who is a budding singer herself!
To keep up with Jaron, follow his social media accounts and check out his website (listed below!).
Facebook, Twitter, Instagram, TikTok: @jmlegrairstudio
YouTube: @Jaron M. LeGrair
Website: jmlegrairstudio.com
---
Follow Summit Artspace on social media: Instagram, Facebook, Twitter, LinkedIn.
About Summit Artspace: Summit Artspace is a non-profit arts organization connecting artists and artist-serving organizations to the resources they need to thrive professionally, creatively, and financially. It provides artist studios, exhibitions, and programs in Summit County, and serves as a vital place for the public to engage with the creative community. Summit Artspace is located at 140 E Market St in Akron, Ohio. Public hours are Fridays from 12-7 p.m. and Saturdays from 11 a.m. to 5 p.m. For more information call 330-376-8480.