Akron, OHIO – Summit Artspace launches its Winter 2021 Season with the virtual opening of five exhibitions in all five galleries at 140 E Market Street on January 15. While the building is closed to the public, visitors may view exhibits online at summitartspace.org or schedule a private tour of the galleries by emailing info@summitartspace.org.
Summit Artspace will open to the public for limited Saturday hours from 12-4 pm beginning February 6, 2021. Safety protocols are in accordance with Summit County, State of Ohio and CDC guidelines. For updated information, check Summit Artspace's website or call 330-376-8480. 

FRESH 2021 
JURIED EXHIBITION
BETTY AND HOWARD TAYLOR MAIN GALLERY
 | JANUARY 15 – MARCH 27, 2021
Gain a fresh perspective through this 17th annual juried exhibition, which features new work and materials that are innovative and challenging to both viewer and artist. Works push the boundaries of what art can be stylistically, conceptually, or technically, and challenge the viewer to see the world through a new lens. "There is diversity in terms of how the theme comes across in this exhibition," explains juror Kelly Dietrick, artist-owner of Troppus Projects in Kent, OH. "There are moments where 'fresh' feels and looks like just that, and other moments where artists present a fresh perspective or take on issues that have remained more stagnant than one might have hoped, and the work reflects that visually." FRESH 2021 winners are: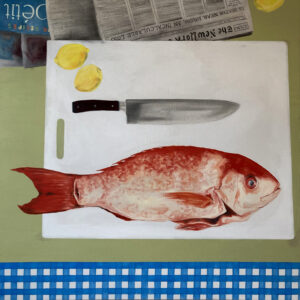 FIRST PLACE: "An Incalculable Loss" by Katie Butler (oil and gouache on canvas)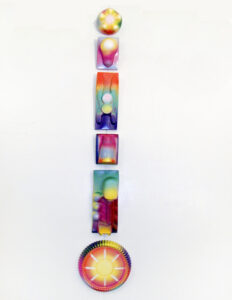 SECOND PLACE: "I think someone's already done this (for Brinsley)" by Roger Benedetti  
(plaster, spray paint)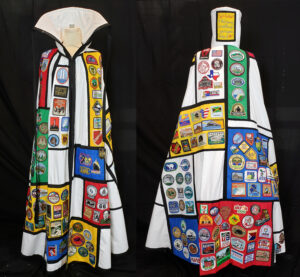 THIRD PLACE: "Self Portrait, A life's journey as told through great square inches of art" by Judi Krew (fabric patches, cotton fabric, thread, embroidery floss, zipper)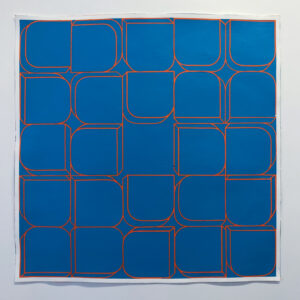 HONORABLE MENTION: "Orange" and "Blue" by Catherine Lentini (acrylic on paper) 

BLACK JOY: THE OPAL ONYX | 
ADANA TILLMAN
SECOND FLOOR GALLERY
 | 
JANUARY 15 – MARCH 27, 2021
View exhibit here.
Black Joy: The Opal Onyx debuts in the Second Floor Gallery to showcase the artist's latest quilts, hand-dyed material, and incredible imagery. Born in Akron and based in Atlanta, Tillman explores the vast range of self-expression, creativity, and joy of individuals of the African Diaspora. 

TACTILE, NEW DIRECTIONS IN TEXTILE
 | 
LIZZIE ESSI, NYKI FETTERMAN, MEGAN YOUNG
THREE G GALLERY
 | JANUARY 15 – MARCH 27, 2021
Through weavings, sculptures, rugs, drawings and objects, the artists guide the viewer from material to transcendent ideas of contemporary joy and nuanced exploration. In Tactile, one sees three versions of powerful art-making, as well as the joy and celebration of domestic materials. 

WELCOME GALLERY
| JANUARY 15 – MARCH 27, 2021
In Head2Head, Kecman combines the split image of two faces to create a natural and cohesive alignment. Always interested in history, he pairs faces of prominent personalities from the past. "We all live in the here and now but our world was shaped by the legacy of those who came before us," Kecman suggests. "These are portraits of people who left an indelible mark on their time and have left an enduring legacy for ours." 
WHERE THE WILD THINGS ARE: NOLA THROUGH THE EYES OF THE ARTIST
 | AMBER JUNIUS
TRANSITIONS GALLERY
 | JANUARY 15 – FEBRUARY 21, 2021
The collection of paintings centers around the artist's experience in New Orleans. "The culture was different, the people were free and living life," Junius recalls. "Everyone seemed to be happy regardless their social/economic status, and for a little while race was not an issue. The people were wild at heart…free!" 
Summit Artspace is a non-profit arts organization connecting artists and artist-serving organizations to the resources they need to thrive professionally, creatively and financially. It provides artist studios, exhibitions and programs in Summit County and serves as a vital place for the public to engage with the creative community. For more information, visit summitartspace.org or call 330-376-8480. 
---
See the Summit Artspace exhibit calendar for show details.
Have questions? Here is our Frequently Asked Questions page.
Please Note: All exhibits are subject to becoming virtual at our website, summitartspace.org, due to the global pandemic.