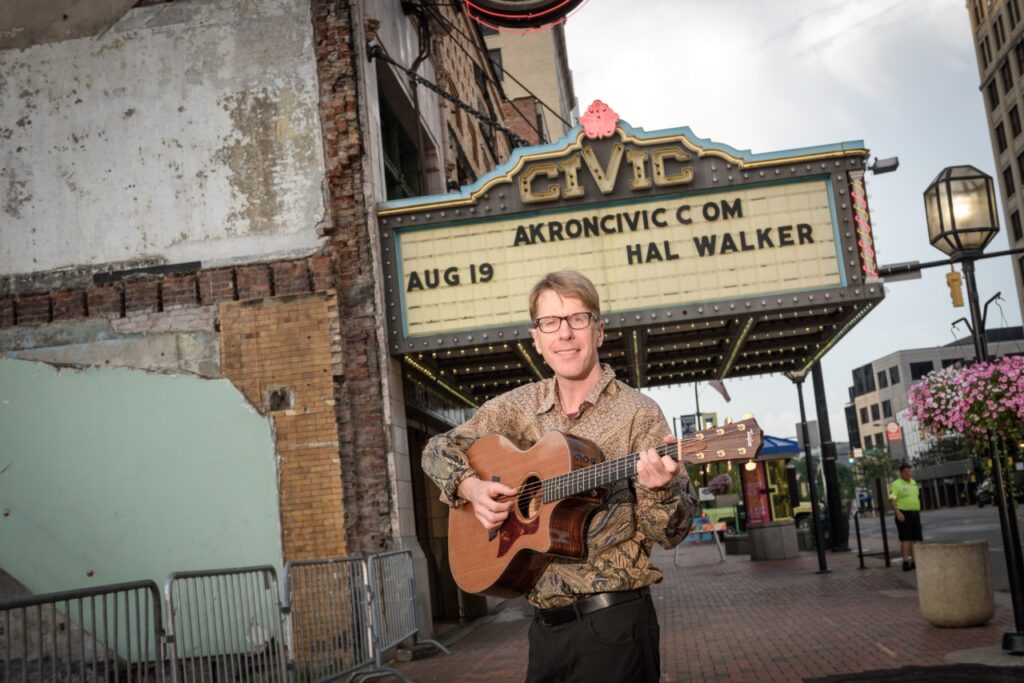 The outstanding artist in music award recognizes an individual artist whose work within their field has made a significant impact within the discipline over five years or more. 
Hal Walker is one of Ohio's musical treasures. A singer, songwriter, and "musical explorer," Walker has the unique ability to engage and fascinate audiences of all ages. With a soaring baritone voice, he sings soul-searching songs that celebrate community, diversity, and the creative process. 
Walker improvises and composes modern sounds on ancient instruments from around the world. Recently, he has achieved viral fame with his original compositions on the khaen—a mouth organ from Laos made out of bamboo pipes. Since the beginning of the pandemic, with 1.6 million followers on TikTok, Walker has become a musical sensation on the video-sharing app. 
Walker has released several albums of his original music, including the 2016 release of Life Wonderful and the earlier release of Home in Ohio. His 2020 single release of Low Key Gliding has over 5 million listens on a variety of streaming services. 
For many years, he has been a sought-after performer and teaching artist for the Ohio Arts Council, the Children's Concert Society of Akron, and Cleveland's Center for Arts-Inspired Learning. Through his work as a teaching artist, Walker has inspired and taught thousands of students in Ohio to play "Music that Fits in Your Pocket"—the ancient hand whistle, the ancient echo clap, the harmonica, and more. 
Walker was the music director at the UU Church of Kent from 1996-2021. In 2021, Walker's music career was put on hold with the onset of moderately severe ME/CFS. (Myalgic Encephalomyelitis/Chronic Fatigue Syndrome). Due to his health, Walker is currently mostly restricted to making music from home. 
In his weekly podcast, "Living in a Body," he weaves stories, music, and community from his bed as he chronicles his experience living with severe chronic illness.  
Walker was voted Cleveland's "Best Musician" by readers of the Scene Magazine in 2010 and 2011.