PORTALS Photo Show at Summit Artspace on Tusc through Nov. 16
October 18, 2019 @ 5:00 pm

-

8:00 pm

Free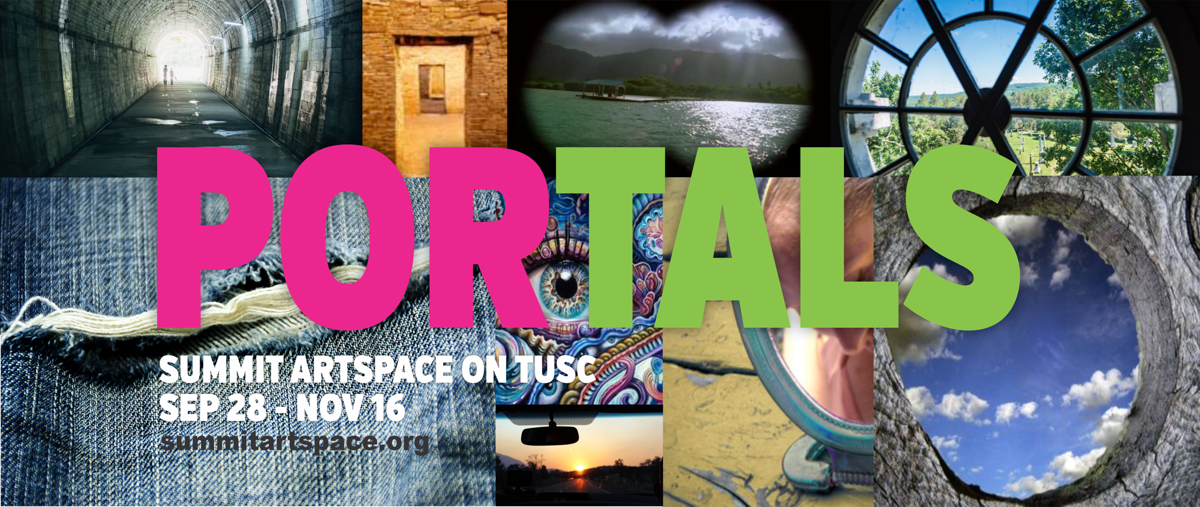 COME ON IN THROUGH THE NEW PORTALS PHOTO SHOW AT SUMMIT ARTSPACE ON TUSC
Step into the first juried art exhibit at Summit Artspace on Tusc with PORTALS, a show that allows you to imagine  your escape from this world or your entrance into new dimensions.
The show, which runs until Nov. 16, is free and open to the public. It will feature 39 pieces by 24 local artist photographers. See the winners here.
PORTALS IS FIRST JURIED SHOW AT TUSC GALLERY
This is the first juried exhibit that Summit Artspace has mounted at its Barberton location and will open during an important community event.
"With the community support and enjoyment of our Tusc gallery and artist studios, we are excited to take this step and open a juried show in Barberton," said Kamelia Fisher, executive director of Summit Artspace, which also has a downtown Akron location.
A portal is a way into, out of, or between places, people or things. It can be a doorway, a gate, a knothole, a tunnel, a tear in fabric, a window and an incision. These are all portals, both literally and metaphorically, that frame, isolate, reveal or add a new dimension to the image.
PORTALS connects the viewer with photographs that use these devices and others to create arresting and thought-provoking images.
ABOUT PORTALS JUROR
Photographer Don Parsisson of West Akron is the juror. In 2017, Parsisson curated a successful photo show at Summit Artspace on East Market called PHOTOGRAPHY NOW: The Art of Seeing and its unique accompanying show, In an Instant, an outstanding show of instant film works from local photographers.
Parsisson has a gallery/studio, fōtō – a tiny gallery of photography, at Summit Artspace on East Market that is open to the public during gallery hours.
ARTIST PHOTOGRAPHER PANEL DISCUSSION NOV. 9
The artist photographers will gather for a panel discussion with the juror on Saturday, Nov. 9, 2-3 p.m., to talk about the theme and photography. The event is free and open to the public.
Please reserve a seat at https://bit.ly/2mAXMMJ. Visit the show before the panel. Doors open at noon.
GALLERY HOURS
Summit Artspace on Tusc is open weekly Friday, 5-8 p.m., and Saturday, 12-5 p.m., for visitors to check out gallery and artist studios.
ABOUT SUMMIT ARTSPACE
Summit Artspace is a non-profit community art center organization that provides studio, exhibit and programming spaces in Summit County and the surrounding area for local artists and arts organizations; and is a center for art education open to all residents. Contact Summit Artspace at 330-376-8480. On the Web at www.summitartspace.org. Find us on: Facebook, Twitter at @AkronAreaArts, Instagram and Snapchat.
HANDICAP ACCESSIBLE.
ELEVATOR AVAILABLE.
See the Summit Artspace exhibit calendar for directions.
Plan your visit by clicking here.
Have questions? Here is our Frequently Asked Questions page.