Your Name Linked to Local Arts and Culture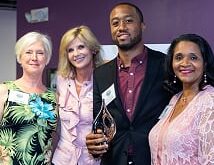 Summit Artspace is a trusted name in the area arts and culture community. It's singular focus on local art has made it a leader in supporting  creativity and driving economic benefits to artists and the area.
You, your brand or your business would be in "good company" by partnering with Summit Artspace for an exhibition or event sponsorship. Here are some of the benefits:
New introduction or re-acquaintance with the hundreds of visitors that come to our galleries each month
Special recognition at openings and events associated with exhibitions
Your logo on our materials and in our spaces
Exposure to our thriving social media audience
Awareness in the local print media
You would join a distinguished group! See our list of partners.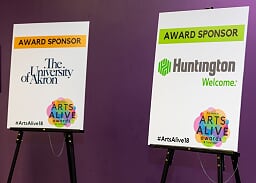 Get to Know us and our audience
We would love to talk with you about how you could  make a difference in supporting local arts and culture and a way that inspires many and aspires to a better, creative world. Thank you!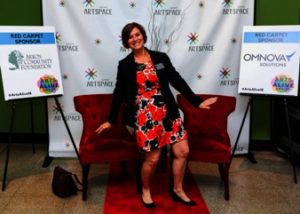 CONTACT:
info@summitartspace.org
kamelia@summitartspace.org
330-376-8480
140 E. Market St., Akron, OH 44308