BOX Gallery presents solo exhibitions exploring time, place
February 1, 2019 @ 12:00 pm

-

7:00 pm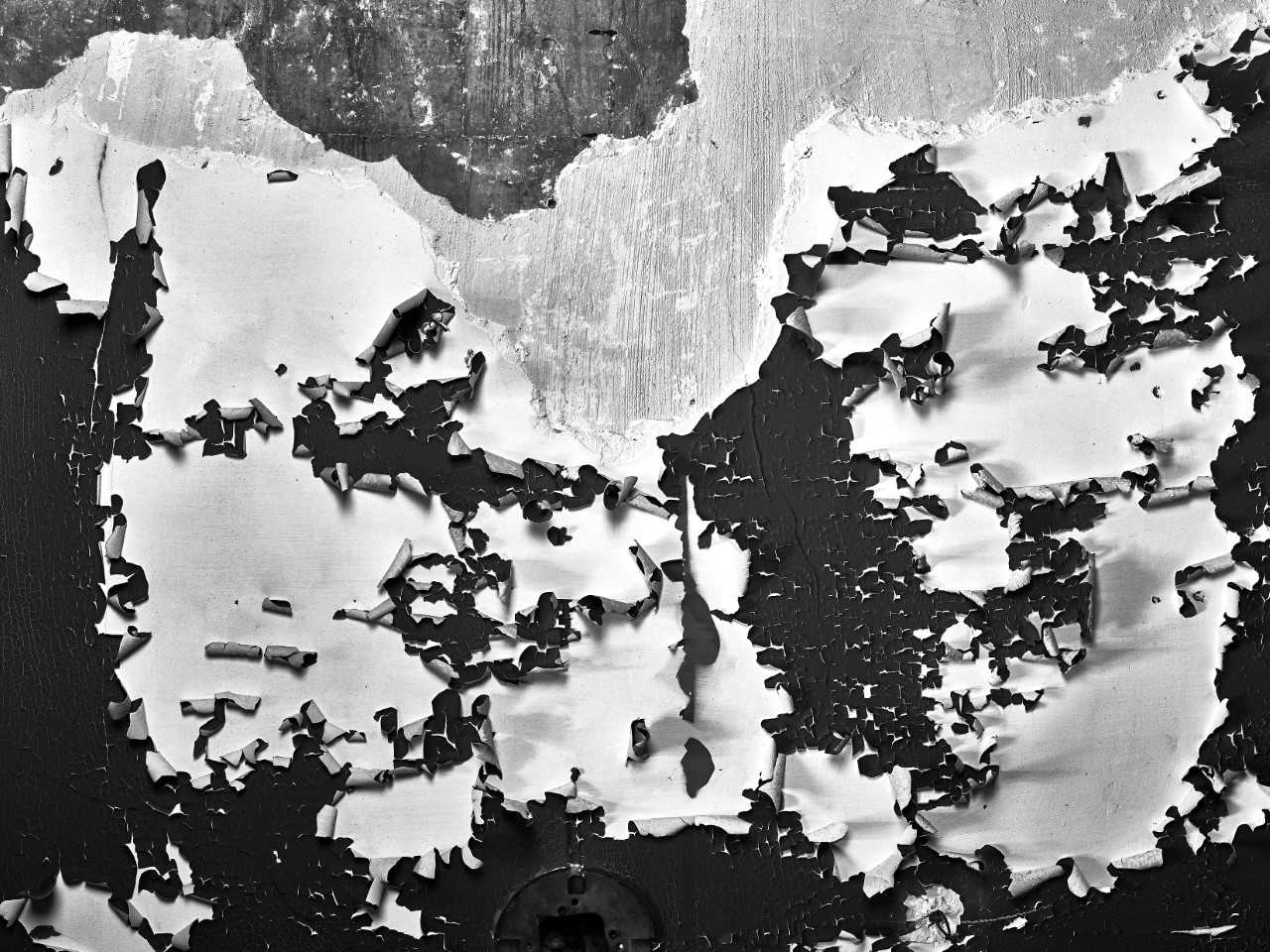 From Friday, Jan. 11, through Saturday, Feb. 16, The BOX Gallery in downtown Akron is proud to present: supra by Bradley Hart and Human Nomenclature [Looting a Bazaar for Your Own Portrait] by Davin Ebanks. Meet the exhibiting artists at the Opening Reception on Friday, Jan. 11, 5-8 p.m.
In the Small BOX, Bradley Hart, a commercial and fine art photographer and member of the Artists of Rubber City, presents supra, which features stunning black and white photographs that explore the abstracts created by time and atmosphere. The image at the top of the page is a work in the show entitled Eurent by Hart.
"The deconstruction of chemical bonds as those two forces take their natural course, remind us all that the natural order of existence is entropy: decline, failure and decay. There is beauty in the spaces between these points, though—-for those who choose to see it," according to Hart.
In the Big BOX, Davin Ebanks, a professor at Kent State University and AoRC member, presents Human Nomenclature [Looting a Bazaar for Your Own Portrait]. The show features a combination of contemporary glass sculptures and prints that examine the relationship between identity and environment.
"I see my sculptures as metaphors for the subjective nature of identity and history…I work with some of the elements that form my personal and cultural identity: water, pattern-work, blackness and self-portraits," Ebanks described.
The BOX Gallery also has a new gallery director for 2019. Jaclyn Hale is a 2016 graduate of The University of Akron's Myers School of Art. She is a metalsmith and contemporary jewelry artist.
The BOX Gallery is FREE and open to the public during exhibitions on Fridays and Saturdays from 12-5 p.m. Additional hours are Thursday, Jan. 17, 4-7 p.m. for 3rd Thursday and Saturday, Feb. 2, 5-9 p.m. for Artwalk.
About Artists of Rubber City
In 1978, Artists of Rubber City (AoRC) was founded by a group of University of Akron art students looking for places to display their work and for a way to stay connected. AoRC is a member-based visual art nonprofit with the mission to advocate for contemporary artists and art in the area. The group promotes the appreciation of art created by contemporary artists as a facet of the rich culture to be found in Northeast Ohio. Members have diverse backgrounds in visual art including painters, photographers, printmakers, fiber artists, ceramicists, media artists, graphic artists, sculptors, and jewelers.
About The BOX Gallery
The BOX Gallery is an artist-run gallery owned by the Artists of Rubber City and supported by Ohio Arts Council and the Akron Community Foundation. It opened in October 2009 on the third floor of Summit Artspace, 140 E. Market St. in Akron. Gallery exhibition proposals are open to the public and can be acquired at the gallery or at ArtistsofRubberCity.org.
The news shows in the BOX Gallery at Summit Artspace on East Market in Akron explore relationship between art, time and environment.