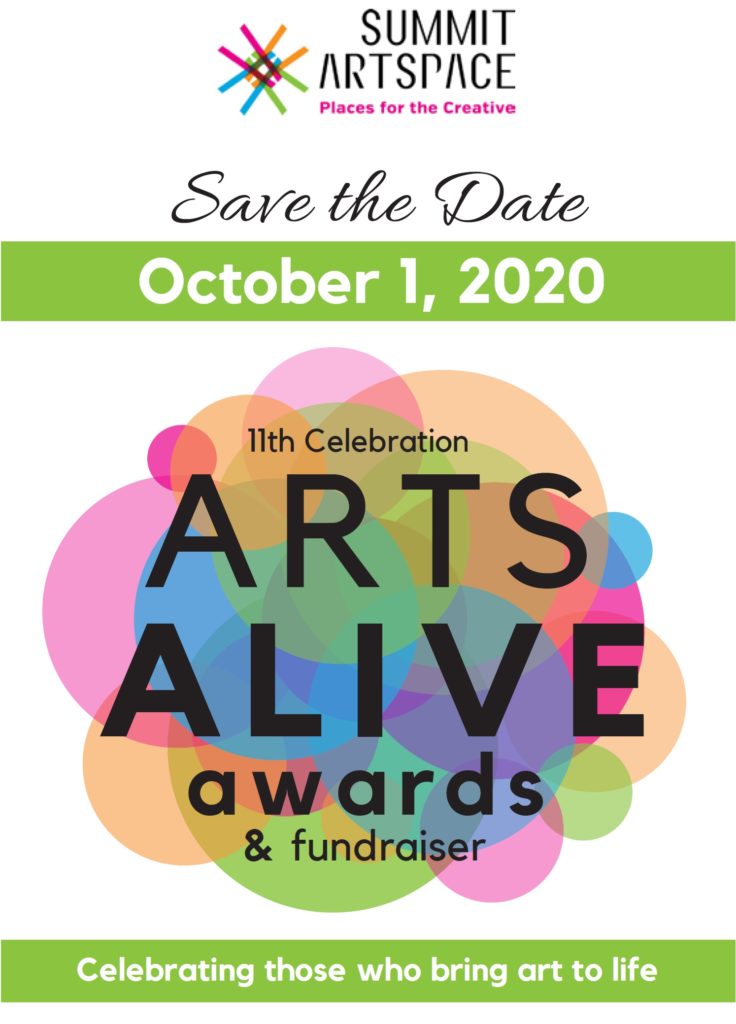 A unique event by Summit Artspace recognizing those who bring art to life!
The Arts Alive Awards event was created in 2001 to recognize gifted artists, art educators and change-making advocates with an inspiring celebration of achievement. The event has become an anticipated gathering of artists and art lovers to honor those who shape and color the vibrant arts and culture community in the Greater Akron/Summit County area and the counties that surround it. See the 2019 Arts Alive Award winners here.
SAVE THE DATE!

2020 ARTS ALIVE AWARDS & FUNDRAISER
THURSDAY, OCTOBER 1, 2020 5:30-8:30 P.M.
SUMMIT ARTSPACE ON EAST MARKET
140 E. MARKET ST., AKRON OH 44308
Coming soon…
We'll be back with more information about reservations, award nominations and more! If you are interested in receiving an invitation or information about sponsorships, email us here.