Background:
Teresa Scott began studying art at a young age under the training of master painter James Wright Sr. She furthered her studies at the University of Akron and obtained an A.A.B. degree in commercial art.
About the Artist:
As an artist using oil and watercolor, Teresa focuses on raising awareness for the various social and individual injustices in the world today. She uses aesthetically pleasing qualities such as vivid colors and suggestive patterns to make the art interesting.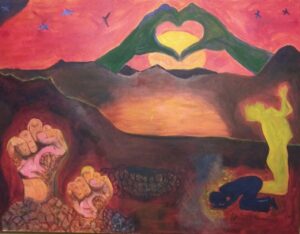 Click here to view Teresa Scott's Winter 2022 Wall to Wall feature.