ARTWALK AT
SUMMIT ARTSPACE ON EAST MARKET
HAS RETURNED FOR
IN-PERSON VISITORS!
FIRST SATURDAY OF THE MONTH
5 – 8 PM
LAST ARTWALK DATE FOR 2020:
DECEMBER 5, 2020

MORE ABOUT ARTWALK
So glad to be back and ready to welcome you to our socially-distanced artsy environment! Artwalk is an art/retail event organized by Summit Artspace the first Saturday of the month. We have a new time: 5-8 p.m.
Check which artist studios are open. Browse the galleries with reduced occupancy. Pop-ups are invited! Register for a ticket at Eventbrite for entry into the building and access to open spaces.
Free, timed tickets are recommended but not required to visit Summit Artspace. Feel free to register to tickets here: HERE.
Check our Artwalk and Summit Artspace Facebook pages and Instagram for the event and information.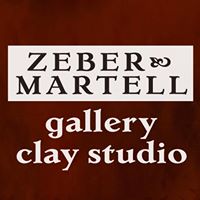 What you'll find at the Artwalk locations–
Summit Artspace: Galleries, artist studios and more
Zeber-Martell: See the exceptional functional and decorative ceramics by the artists, as well as a large selection of jewelry and much more to delight shoppers!
Northside Cellar: Check out what they have in the shop plus Art 4 Artwalk.
Bluff Blue Door Gallery: Visit the galleries in this unique setting.
sweetmodern.com: Fine vintage mid-century furniture and decor
Akron Soul Train: (RE-OPENS IN SEPTEMBER 2020) Akron Soul Train is an artist residency village connecting and empowering the community and artists by granting fellowships that provide resources for all creative disciplines to foster a more vibrant downtown Akron.
Gallery C: A new location at East 66 Cuyahoga Falls Ave., open for Akron Artwalk
Visit the Summit Artspace Facebook page for more information about Artwalk sites.



See the Summit Artspace event and exhibit calendar for directions.
Plan your visit by clicking here.
Have questions? Here is our Frequently Asked Questions page.