Our special monthly events at Summit Artspace locations include Akron Artwalk and Barberton 4th Friday. Check out this page with details about the events.

Artwalk, Saturday, Jan. 5, 2019, 5-9 pm
Free Trolley transportation to and from Artwalk locations!
ARTWALK kicks off your fall calendar of events in downtown Akron! The upcoming Artwalk date is Saturday, Jan. 5, 5-9 pm. Summit Artspace and its Artwalk partners are underwriting the trolley so you can travel in style and comfort!
What you'll find at the Artwalk locations–
Summit Artspace: Galleries, artist studios and more
Zeber-Martell: See the exceptional functional and decorative ceramics by the artists, as well as a large selection of jewelry and much more to delight shoppers!
Northside Cellar: Check out what they have in the shop plus Art 4 Artwalk.
Bluff Blue Door Gallery: Visit the galleries in this unique setting.
Primerica: Stop by to share "eats and drinks"
Visit our Facebook page for more information about Artwalk sites.
UPcoming Artwalk Dates
December 1, 2018
Summit Artspace and Zeber-Martell Studio & Art Gallery are proud to be your "night out" when the first Saturday night of the month rolls around and you need your art fix! The locations will be open from 5 to 9 pm. There are new additions to the participating art businesses as the monthly event grows.
Artists will be in their studios talking to visitors about their craft and showing their latest pieces. You may even catch some of them creating. Many of the studios double as shops so you'll be able to browse the artwork for sale.
At Summit Artspace, galleries will be open. Admission is free. The galleries will regularly  exhibit new and wonderful shows that include photography, painting, sculpture, collage, glass, found objects and fiber artistry.  Here is a map of floors 1 and 3.
Parking behind the building
Handicap accessible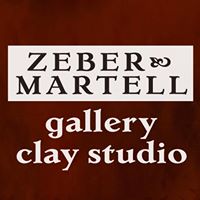 ---
BARBBERTON 4TH FRIDAY
CHECK BACK FOR UPDATES
SUMMIT ARTSPACE on TUSC
FIRST & SECOND FLOORS
571 Tuscarawas Blvd., Barberton