July 17-20 & 24-27, 6-9 PM
Save $25 – early bird pricing ends June 16.
For the fourth year in a row, Summit Artspace will offer its popular Artist as an Entrepreneur Institute. This full, comprehensive course includes 24 hours of instruction by leading area artists, entrepreneurs, and business experts. Our thanks to the Burton D. Morgan Foundation for its continued support of AEI at Summit Artspace.
Please email julie@summitartspace.org with any questions.
Instructors
Lisa Drumm, Don Drumm Studios & Gallery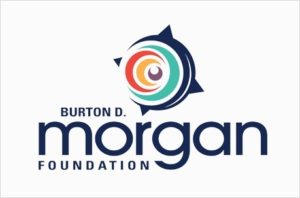 Karen Starr, Hazel Tree Interiors
Keeven White, WhiteSpace Creative
Shane Wynn, Shane Wynn Photography
Chris Horne, The Devil Strip
April Couch, Totally Tangled Creations
Morgan Lasher, Amp Strategy/Mimi Vanderhaven
Christy Bolingbroke, National Center for Choreography
Dreama Whitfield and Traci Buckner, DTVision
Kat Pestian, Akron-Canton Regional Foodbank/Amp Strategy
Roza Maille, Kent State University
Pam Wright, CPA, Sikich
Todd Winter, Seibert Keck Insurance
Jim Aufderhaar, Jeweler
And more!
Schedule
July 17-20:
Monday
Introduction and Overview: Kamelia Fisher
Understanding Your Current State: Dreama Whitfield and Traci Buckner
Exploring Priorities: Karen Starr
Tuesday
Writing a Business/Action Plan: Christy Bolingbroke
Defining the Product or Service and Building a Mix: April Couch
Wednesday
Pricing Overview and Practice: Lisa Drumm
Protecting Your Rights: Buckingham, Doolittle & Burroughs, LLC
Thursday
Introduction to Building the Marketing Plan: Morgan Lasher
Understanding Consumers, Researching Markets: Chris Horne
July 24-27:
Monday
Building a Communication Strategy: Kat Pestian
Branding: Keeven White
Social Media Bootcamp: Roza Maille
Tuesday
Raising Capital
Operational Accounting and Finance: Pam Wright
Wednesday
Insurance: Todd Winter
From The Trenches: Alumni Panel
Thursday
Forming Individual Action Plans
Pop-Up Museum
Performing Arts Showcase
Graduation/Peer Critique
It is important to Summit Artspace to keep adding value to the program. Once the course ends, participants are able to continue meeting at Summit Artspace to work with experts and complete their business plans.