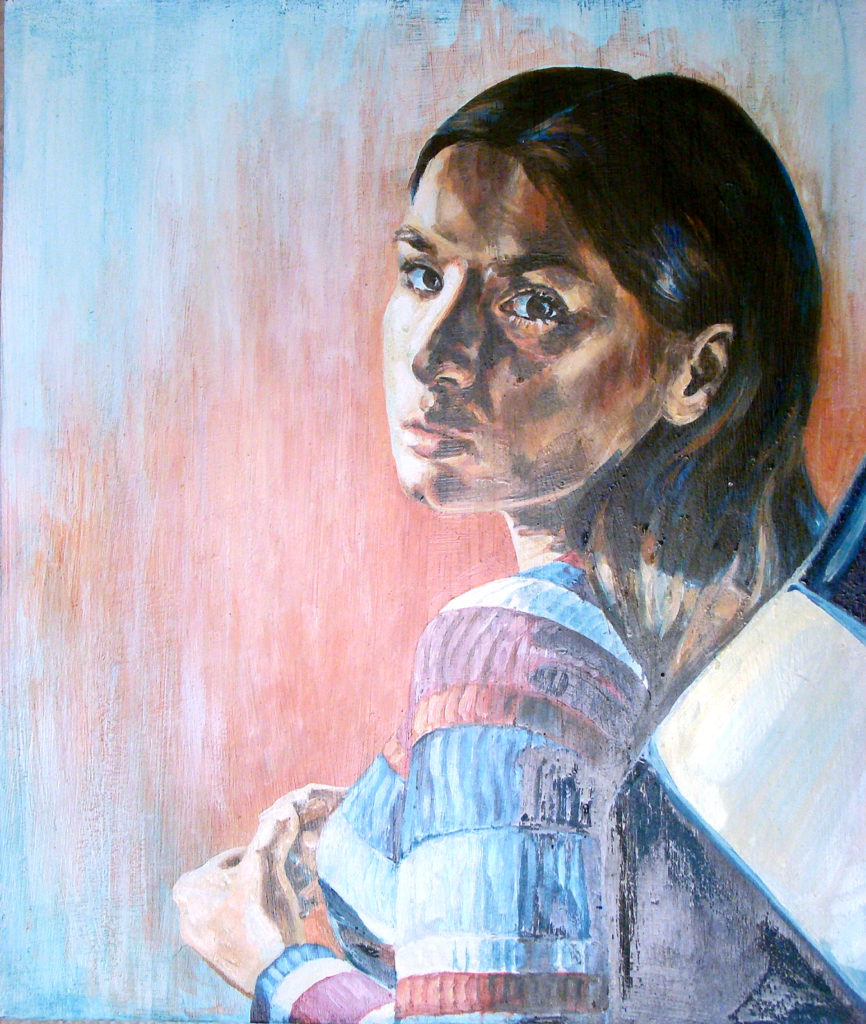 By Kalia Horner, oil on panel
STUDENT ART SHOW
THE SCHOOL OF THE ARTS AT
FIRESTONE COMMUNITY LEARNING CENTER
March 2- March 24, 2018
Transition Gallery
Summit Artspace on East Market
140 E. Market St., Akron
OPENING RECEPTION
Saturday, March 3, 5-9 pm
Free and open to the public.

These talented young people who attend The School of the Arts at Firestone Community Learning Center amaze with their creativity and skill. The Transition Gallery is located on the first floor of Summit Artspace, 140 E. Market St., Akron. The show runs from March 2 to March 24.
You can see the art for free when the building is open during March:
Thursdays and Fridays, 12-7 pm
Saturdays, 12-5 pm
March 3, Opening Reception, 5-8 pm, and Artwalk, 5-9 pm
March 15, 3rd Thursday, 4-7 pm
Parking is available behind the Summit Artspace building when visiting the gallery. Summit Artspace is handicap accessible and has an elevator.
Summit Artspace is a non-profit community art center organization that provides studio, exhibit and programming spaces in Summit County and the surrounding area for local artists and arts organizations; and is a center for art education open to all residents. Contact Summit Artspace at 330-376-8480. On the Web at www.summitartspace.org. Find us on Facebook, on Twitter @AkronAreaArts, Instagram and Snapchat.
Parking behind the building
Handicap accessible
Summit Artspace Location
140 East Market Street
Akron, Ohio 44308
Phone: 330-376-8480
Map
Mapquest Driving Directions – click here
SUMMIT ARTSPACE IS SUPPORTED BY: