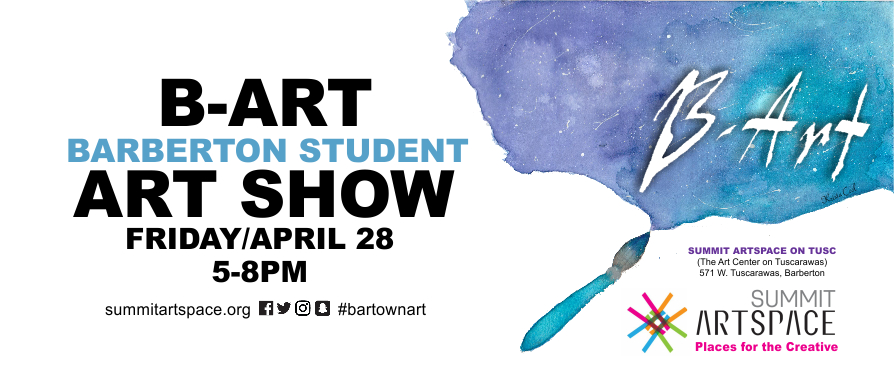 We're opening the doors wide at Summit Artspace on Tusc (The Art Center on Tusc) for the annual district-wide student art show. The building will be filled with nearly 1,000 pieces of student-created artwork. They will all be there from the elementary classes with their high-energy imaginations to the high school students with their emerging skill and eye for color.
The show is one night only! It is free and open to the public during Barberton Fourth Friday on April 28, 5-8 pm. Prizes will be awarded for first, second and third places as well as honorable mentions. The Barberton Community Foundation sponsors the cash prizes.
Thanks to art techer and artist Ron White, who has been working on the show for the past 5 years, and his team of art teacher colleagues.
High school student Krista Cool created the artwork for the show image this year. Her teacher is Dana Suloff.
See the art and leave photos at #bartownart!