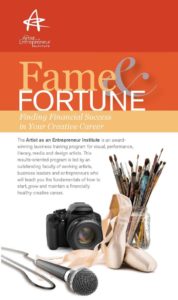 SUMMIT ARTSPACE 'S POPULAR
ARTIST-FOCUSED BUSINESS INSTITUTE 
Want to build a strong brand as a creative business in the areas of fine and performing arts, writing, media and design or another art-based venture? The Artist as an Entrepreneur Institute offers an annual intensive course at Summit Artspace to help your passion thrive. For more information about the 2017 Institute or to be contacted when registration opens, you can contact Amie Cajka, Communications Manager, at amie@summitartspace.org.
AEI is underwritten by the Burton D. Morgan Foundation through Summit Artspace.
The institute provides 32 hours of instruction and interaction with area art entrepreneurs and business experts. It will also include later work sessions for participants to refine a business plan without additional cost. There is a fee which is payable in full online, by mail or in person.
The course has been very popular with local artists who want to build their brands in smart, efficient ways. They join the class because they are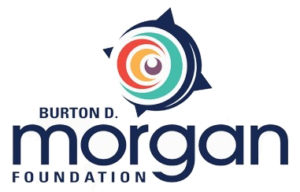 searching for this type of how-to information from accounting to writing a business plan to marketing. It has proved to be a career turning point for some artists.
The course daily schedule features 12 learning modules, each with an accompanying work session where participants work in groups with the instructor. Module topics include priority setting, pricing, intellectual property protection, marketing research and strategy, and sales.
AEI MODULES FOR 2016
Understanding your Current State
Writing a Business/Action Plan
Defining the Product or Service
Civic Engagement
Pricing- Overview and Practice
Protecting Your Rights
Introduction to Building the Marketing Plan
Insurance
Understanding Your Audience and Market Research
Building a Communication Strategy
Making the Sale
Raising Capital
Operational Accounting and Finance
Revisiting the Action Plan
It is important to Summit Artspace to keep adding value to the program. Once the course ends, participants are able to continue meeting at Summit Artspace to work with experts and complete their business plans.
It is an exciting process to watch as artists come into their own as entrepreneurs. Part of the Summit Artspace mission as a community art center is to find ways to support artists and creative business people so they flourish and positively impact the Greater Akron area through the beauty and individuality of the artistry, the people that come to our area to view the art and the commerce that is created.
Akron metal sculptor Michael Marras, an AEI alumnus and Akron Art Prize finalist, said "For several reasons, it is really hard to balance the artist with the business person. There are a lot of things in the program that are helpful to artists starting off and people in the middle of their careers."
Summit Artspace is a community art center bringing together in one location some of the best local artists, art education and arts organizations of the Greater Akron area. It is a project of the Akron Area Arts Alliance.
Watch the AEI promotional video from 2015 and hear from some local artists:
Thank you to the Burton D. Morgan Foundation for underwriting AEI.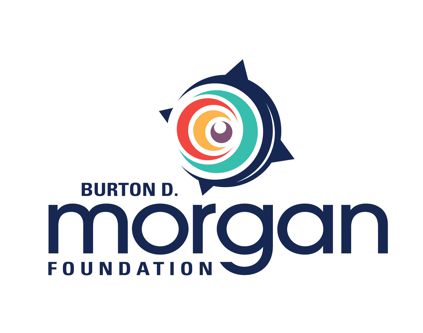 PHOTOS FROM THE 2015 ARTIST as an ENTREPRENEUR INSTITUTE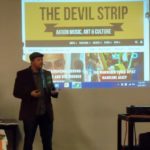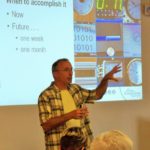 SUMMIT ARTSPACE IS SUPPORTED BY: